What Is Celebrate Recovery
Celebrate Recovery is a Christian twelve-step program intended to help people overcome all their hurts, habits, and hang-ups. Celebrate Recovery is one of the largest addiction recovery support group programs, but it's also popular among people who struggle with financial dysfunction, eating disorders, anxiety, co-dependency, and various compulsive behaviors.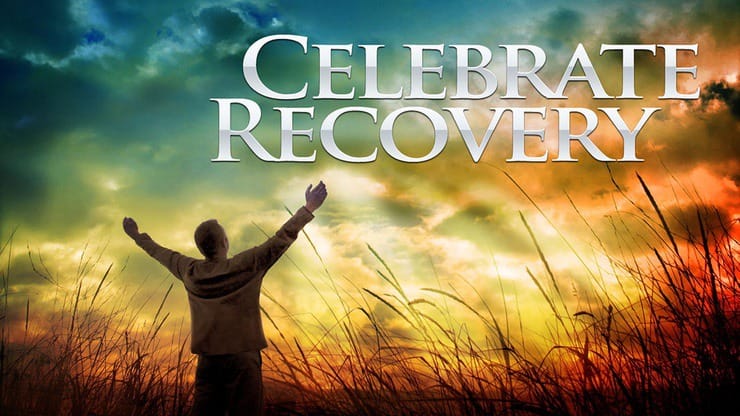 According to celebrate Recovery promotional materials, over 3.5 million people from all parts of the country have participated in the program in more than 29,000 churches, which is quite an achievement for a program that started in 1990 when a staff member of Saddleback Church, John Baker, together with the support of Rick Warren began to Celebrate Recovery as a ministry of Saddleback Church under Baker's leadership.
Celebrate Recovery and the 12 Steps to Success
Celebrate Recovery 12 steps method comes from the original method of recovery from alcoholism published in the 1939 book "Alcoholics Anonymous: The Story of How More Than One Hundred Men Have Recovered from Alcoholism". Celebrate Recovery 12 steps method is a modification of the original method founded in firmly established Biblical truths, offering a clear path to salvation and discipleship. Below are the exact 12 steps as described on the official website of Celebrate Recovery:
We admitted we were powerless over our addictions and compulsive behaviors, that our lives had become unmanageable. I know that nothing good lives in me, that is, in my sinful nature.
We came to believe that a power greater than ourselves could restore us to sanity.
We made a decision to turn our lives and our wills over to the care of God.
We made a searching and fearless moral inventory of ourselves.
We admitted to God, to ourselves, and to another human being the exact nature of our wrongs.
We were entirely ready to have God remove all these defects of character.
We humbly asked Him to remove all our shortcomings.
We made a list of all persons we had harmed and became willing to make amends to them all.
We made direct amends to such people whenever possible, except when to do so would injure them or others.
We continue to take personal inventory and when we were wrong, promptly admitted it.
We sought through prayer and meditation to improve our conscious contact with God, praying only for knowledge of His will for us, and power to carry that out.
Having had a spiritual experience as the result of these steps, we try to carry this message to others and practice these principles in all our affairs.
Celebrate Recovery Lessons
As you can see, Celebrate Recovery 12 steps method accomplishes several key goals. First, participants admit they are powerless and can overcome addiction only with the help of a higher power. They recognize their past errors and make amends for them. Finally, they learn how to live a new life in accordance with the teachings of Jesus Christ while helping others to do the same.
Celebrate Recovery Bible Comparisons
For each of the 12 steps, Celebrate Recovery provides a biblical comparison to motivate participants to study the bible and find new ways how the teaching of Jesus Christ can be applied to overcome addiction and other internal struggles. For example, Romans 7:18 NIV talks about the inherent powerlessness of all humans, "For I have the desire to do what is good, but I cannot carry it out".
Celebrate Recovery Resources
There are many wonderful Celebrate Recovery resources that can provide guided outside Celebrate Recovery group meetings.
Celebrate Recovery Program Bundle: This comprehensive bundle includes 4 Celebrate Recovery lesson DVDs, Testimonies to Go Vol. 15 and 16, Worship DVD 3, giving you everything you need to implement Celebrate Recovery everywhere life takes you.
Celebrate Recovery Visual Kit: If you're considering organizing your own Celebrate Recovery group, you should purchase the Celebrate Recovery Visual Kit to get access to high-resolution images and logos, PowerPoint slideshows, still backgrounds for worship, and other handy multimedia material that can help you engage participants.
The Journey Begins Participant's Guide Set: Not everyone is ready or wants to join a Celebrate Recovery group. Some people prefer to work on their issues on their own, and the Journey Continues Participant's Guide Set allows everyone to do just that. This wonderful bundle is divided into two parts, with one part focusing on acceptance, and the other part being all about overcoming of internal struggles.
Celebrate Recovery Advanced Leadership Training Kit: Many Celebrate Recovery participants end up using their invaluable experience and knowledge to help others who struggle with the same issues as they once did. The Celebrate Recovery Advanced Leadership Training Kit contains everything an aspiring Celebrate Recovery leader needs to help others change and grow.
Celebration Place Kit: The Celebration Place Kit is a 52-week program that mirrors the Celebrate Recovery one-year, providing large group teaching schedule and curriculum plan so that adults can easily explore topics that bring healing and wholeness while their kids are discovering the same truths in age-appropriate ways.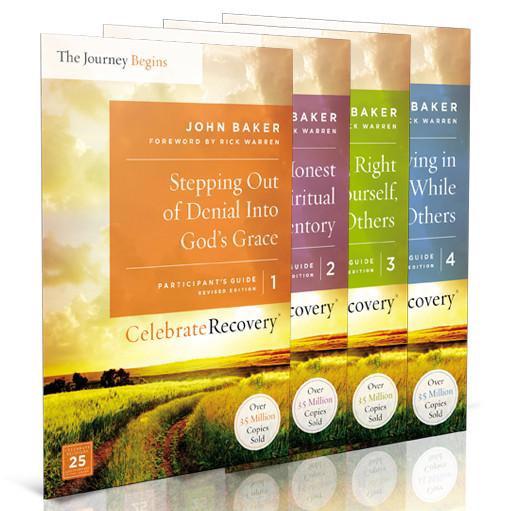 Celebrate Recovery Wrist Band: Celebrate Recovery participants understand the value of anonymity and confidentiality. Even though Celebrate Recovery participants are not penalized in any way for revealing information disclosed during meetings, they seldom do so because they respect their fellow members. However, there are always those participants who would like to let others know that they are currently participating in a life-changing program, and Celebrate Recovery wristbands are perfect for this purpose.
Celebrate Recovery Chips: Celebrate Recovery chips are meaningful tokens of achievements that give Celebrate Recovery participants one more reason to stay on the path to success and happiness.
Hope for Mental Health Starter Kit: In this popular starter kit, Pastor Rick and Kay Warren, and Pastor Tommy Hilliker explain the Biblical foundations and guiding values behind the mental health ministry model at Saddleback Church, answering commonly asked questions and describing the step-by-step pathway to an effective and comprehensive mental health ministry that can be implemented by every church regardless of size.
Celebrate Recovery Bible App: The Celebrate Recovery Bible app for Android smartphones and tablets is a powerful ally of every Celebrate Recovery participant, featuring full text of the world's most popular modern English Bible, countless articles on a variety of subjects related to hope and new beginnings, devotional readings, and even built-in social media sharing.
Celebrate Recovery App: The Celebrate Recovery Android app is a handy pocket companion with information about current events, a database of nearby Celebrate Recovery groups, and other useful features.
Celebrate Recovery Locations
Because Celebrate Recovery groups can be found in over 29,000 churches across the country, you shouldn't have a problem finding an active Celebrate Recovery group near you. By far the easiest way how to locate Celebrate Recovery groups around you is the Celebrate Recovery Locator, and its Celebrate Recovery Near Me feature, which instantly generates a list of all Celebrate Recovery groups and shows them on a map.
If you would like to know the locations of Celebrate Recovery meetings in the United States, we highly recommend this useful finder. Of course, Celebrate Recovery is also thriving in many other places around the world, such as in Berlin, Hong Kong, Philippines, or Argentina.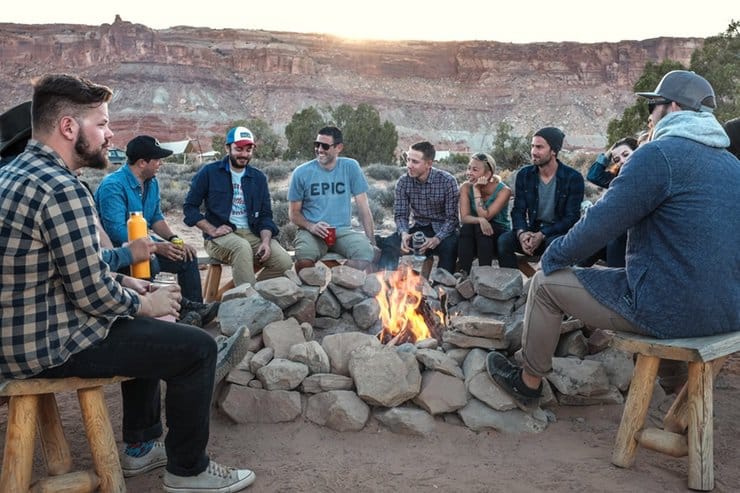 Should you fail to find a Celebrate Recovery group near you, you should consider establishing one. The official website of Celebrate Recovery provides you with all the resources you need to get started, and the easy-to-follow nature of Celebrate Recovery's 12 step program and its connection to the Bible allow even inexperienced pastors and community leaders to take the initiative and bring positive change to the lives of other people. Even though there are many other addiction recovery programs, many consider Celebrate Recovery to be the most effective one because of its multi-faceted approach to addiction recovery and its insistence on community support and involvement.
Celebrate Recovery leaders often say that they learn just as much through the Celebrate Recovery participants and the participants learn through the program. It's this feedback loop that has allowed Celebrate Recovery to remain relevant to this day, solving problems of people who live in a very different age than Bill Wilson and Dr. Robert Holbrook Smith, the founders of Alcoholics Anonymous (AA), did when they created the famous 12 step fellowship in 1935.
Today, Celebrate Recovery is more than a Christian 12 step program. It's an institution for people who have decided to live better lives and are willing to do something about it. Celebrate Recovery participants come from all walks of life, connected by a common desire for self-improvement. As program founder John Baker put it, "We are all broken. We have all sinned. We have all missed the mark. We are all struggling with a hurt, habit or hang-up".