Video files have the potential to take up quite a bit of hard disk space and creating, editing, or downloading them can be an arduous and time-consuming task. All the more so if it's original content. This makes it all the more painful if your videos end up accidentally deleted.
💬 Fortunately, there are a few reliable methods you can utilize to recover your lost or deleted AVI files.
What is an AVI File
AVI is short for Audio Video Interleave and is one of the most popular video file types around. It was developed by Microsoft towards the tail-end of 1992 and is an offshoot of the RIFF (Resource Interchange File Format) format introduced the year before. AVI is often used to house high-quality multimedia content and generally features less compression than other popular video files extensions, like .mp4 or .mov.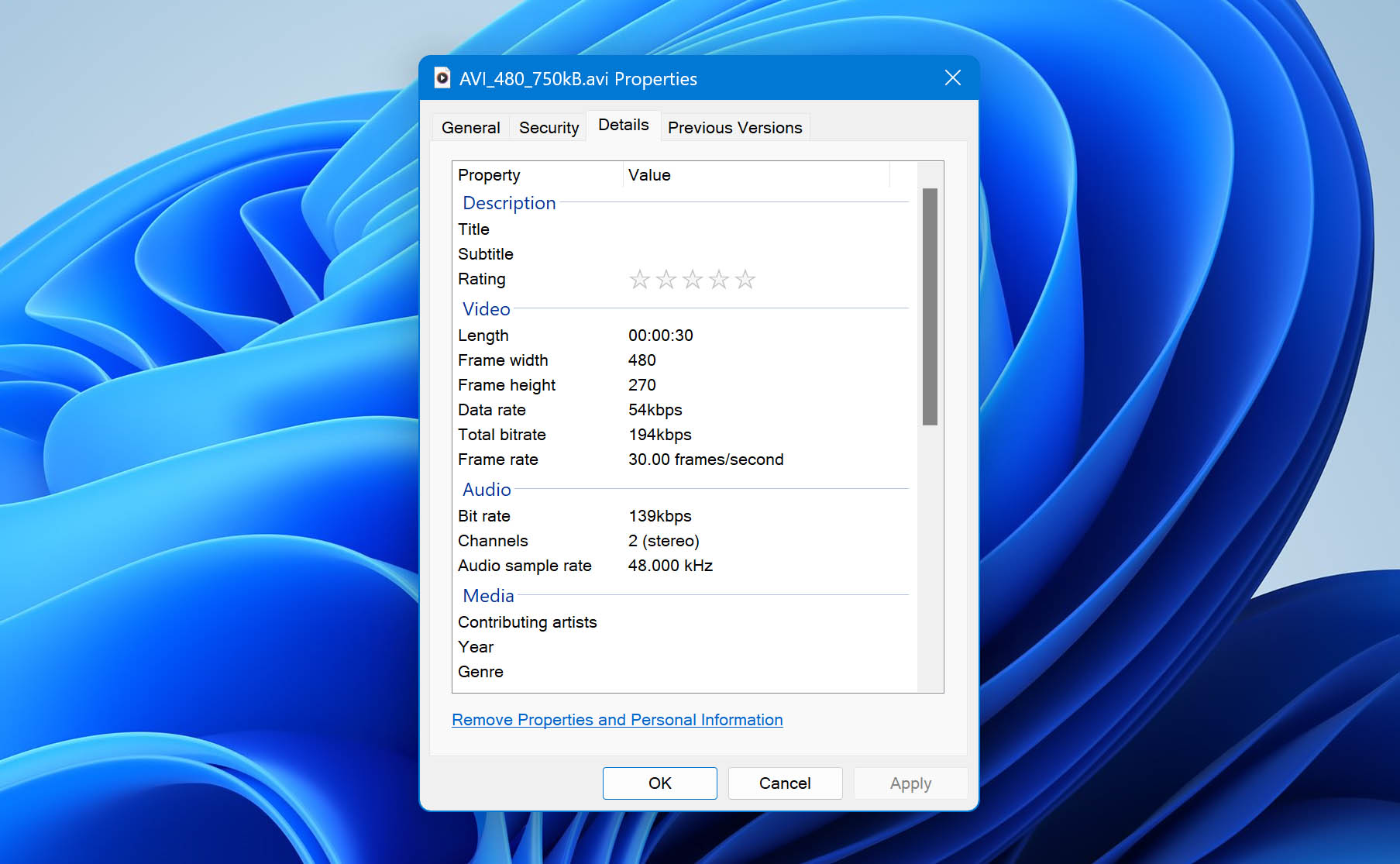 This means that AVI files usually take up a lot of hard disk space. However, it remains one of the more heavily used video extensions in the world today. This is because it allows for the storage and playback of both video and audio, which is encoded through multiple different codecs.
How To Recover Deleted AVI Files
Due to their large size, AVI files are typically kept on a backup drive where they can be accessed whenever needed. But even if they're not utilized often, these videos can still be subject to various data loss scenarios, including accidental deletion, formatting, storage media corruption, and more. 
That's not to say that they're gone for good, however. There are multiple methods you can leverage to get back your lost or deleted data, but the best way – from a DIY standpoint – is through the use of certain types of software.
How To Recover Deleted AVI Files With a Software
A data recovery software is a program designed to help you retrieve files from a host of different data loss scenarios. If you're looking to get back mistakenly deleted AVI files, using one of these programs is an excellent way to go about it. 
Disk Drill is one of the best data recovery solutions available online for AVI file recovery, offering impressive recovery rates, an accommodating user interface, and some very useful extra features. It also comes in a comprehensive trial version that showcases all of the full version's features, albeit with a free 500MB data recovery for the Windows version. Follow these steps to recover deleted AVI files using Disk Drill:
Download and install Disk Drill from the official Cleverfiles website.


Data recovery for free
Your Companion for Deleted Files Recovery

Do not install Disk Drill on the disk where the files were lost, as this may overwrite deleted files.

Launch Disk Drill, then select the storage media where your AVI files were last located and click the Search for lost data button. If the AVI file was lost on some external device such as a memory card or USB flash drive, connect it to the computer with Disk Drill using an appropriate adapter.
Disk Drill will now initiate the scanning process. This could take a while, depending on the size and write/read speed of your storage medium. Meanwhile, you can click the Review found items button on the top-right corner of the page to look through the files that the program has found so far.
Once you're on the results page, you can type "avi" into the search bar located in the top-right corner of the page. This will filter the search results to only show files with the .avi file extension. You'll also notice a column labeled "Recovery chances". This lets you know how likely it is that Disk Drill will be able to recover that particular file. Click the "Eye" icon next to the file to select the Preview option. This will make it easier for you to understand which files you want to recover. This makes it easier to figure out which ones you want to recover. Next, mark the AVI files you want to recover by ticking the checkbox on the left of the file name, then click the Recover button to go to the next step.
A small pop-up should appear, asking you to decide where you'd like to save the recovered AVI files. Keep in mind that the location you choose must be on a separate storage medium from the one you're recovering from, or you will overwrite files that have been deleted from the disk with the recovered files. Click OK when you're set.
Disk Drill will now attempt to recover your AVI files. Once the process is completed, you'll be presented with a Show recovered files in Explorer button that you can click to go straight to your retrieved AVI files.
How to Repair Corrupted AVI Files That are Not Playing
Once you recover your AVI files, it's not uncommon for some of them to be broken and unplayable. Fortunately, in a lot of cases, these videos can be repaired so they can be accessed once more.
Why an AVI File Could Be Corrupted
There are many reasons why an AVI file may become corrupted. The drive it's stored on might end up with some bad sectors, a virus or malware may have gotten hold of it, or your computer could have incurred a power interruption while the video was being accessed. Whatever the reason, you can try repairing the AVI file by using the VLC app.
Repair AVI Files With VLC Media Player
VLC – short for VideoLAN Client – is one of the most popular video players around, thanks to its lightweight hardware requirements, loads of extra features, and its ability to play almost all kinds of audio and video file formats, usually without the need to download additional codecs. 
Plus, it's completely free, which is always a great thing. But multimedia playback isn't the only thing VLC is good for. It's also a capable AVI repair tool, making the video files fit for watching once again. This feature usually comes into play whenever you try to open a corrupted/broken video file using the program. A pop-up will appear with the option to Build index then play. 
Select this option if you'd like VLC to attempt to fix corrupted AVI files, though it might take quite a while, depending on the size of the video. If you want to set up VLC to automatically repair corrupted/broken files whenever it accesses them, follow these steps:
First, launch the VLC app and head to Tools > Preferences.
Next, head to the Input / Codecs section.
Open the dropdown next to Damaged or incomplete AVI file and select Always fix.
Bear in mind that this process doesn't make any changes to your actual AVI file. It only fixes the playback for that particular session in VLC. So if you try opening the same video with another playback program, it'll likely still run into trouble.
How To Open AVI Files on Mac and Windows
Since the AVI video format was developed by Microsoft for playback on Windows devices, it's not surprising that Mac's default QuickTime multimedia player is incapable of viewing AVI files natively. 
Do yourself a favor and download the Mac version of VLC instead. It's less hassle and is completely free of charge.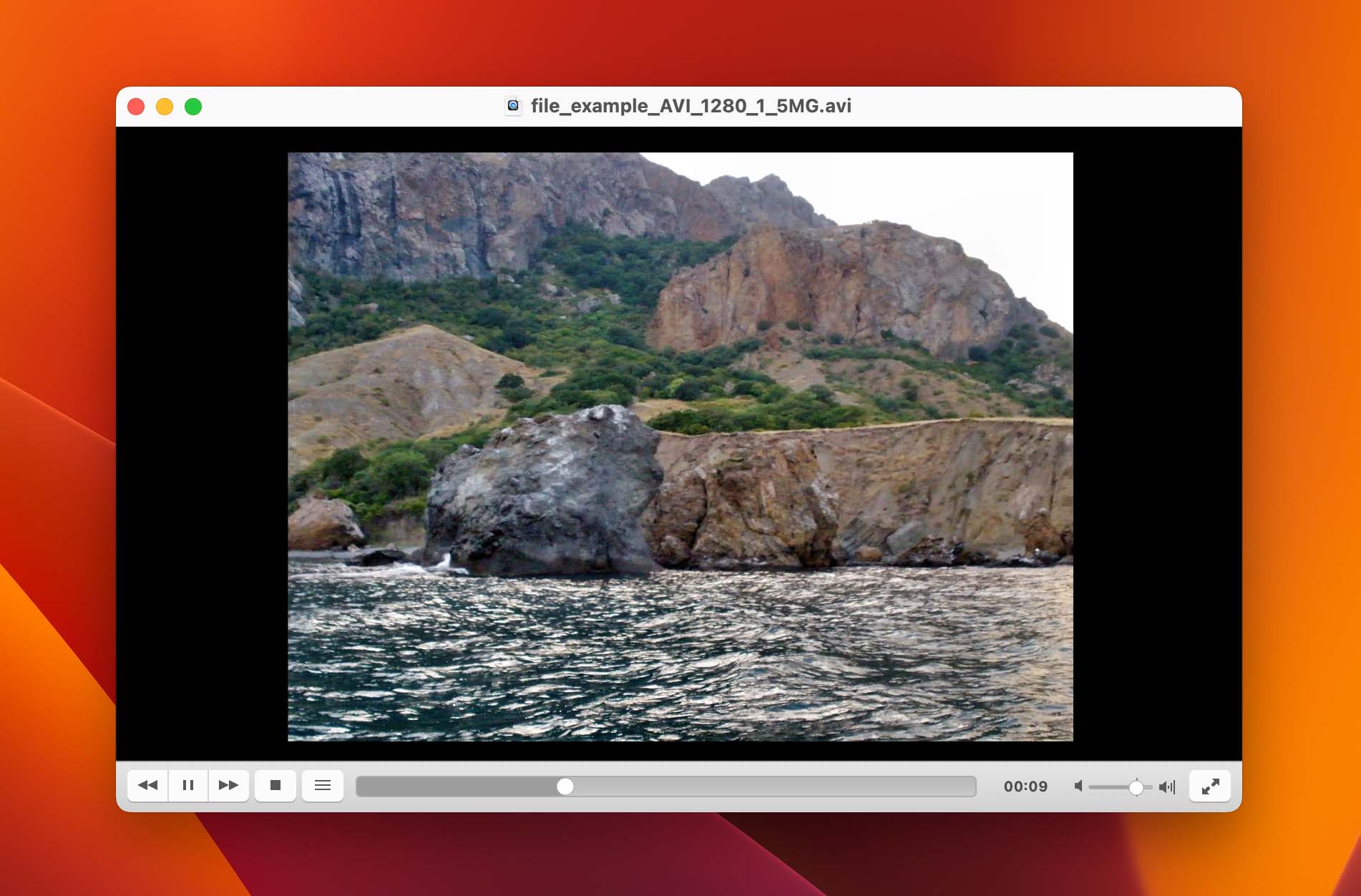 Unlike Mac machines, Windows operating systems include a media player that can natively play AVI files. It's their proprietary file extension, after all. You just need to double-click the file, and it should open up in the default Windows Media Player without issue. That being said, it's still worth downloading and installing the VLC app, as it's a superior media player overall.