Clever Data Powers Clever Decisions
We believe in simple cross-platform apps that deliver the best value to the customers worldwide. We design our data management solutions as a scalable platform that powers businesses and end-users globally.
Our Company
People lose their data every day. They need reliable data recovery tools and a well-known partner to help them out at those moments.

Mission:
Securing personal data one computer at a time. Empowering users with affordable tools to solve everyday technical challenges.

Our values:
Astonishing UI, simple solutions to complex technical problems, affordability, high-quality code, on-time updates, responsive support.

Expert areas:
Do-it-yourself data recovery. Disk space management. Data protection. Data shredding. System optimization. File signatures and formats. File systems and encryption. Digital storage and backup.
Our history
For over 10 years we have strived to build the most powerful and effective data recovery apps on Earth.
2009
2010
2011
2012
2013
2014
2015
2016
2017
2018
2019
2020
2022
Milestones
The 1st Disk Drill Alpha and Beta builds sent to our future users
Disk Drill for...
Milestones
Disk Drill 4 unifies licensing models for macOS and Windows, adds a tone of new features and boasts a completely new UI
Disk Drill for...
The All-New Disk Drill 4 for macOS
Better UI, updated FAT32, NTFS, HFS+ and APFS recovery algorithms, 200%+ recovery efficiency and quality boost. The year we got rid of the old 3.x UI completely.
Disk Drill for...
Installations
Personal & Business Licenses
Installations
Personal & Business Licenses
Our Solutions
Disk Drill is our brainchild app, it works on Mac and Windows computers. It's one of the fastest, most reliable, most efficient and most user-friendly data recovery apps in the world.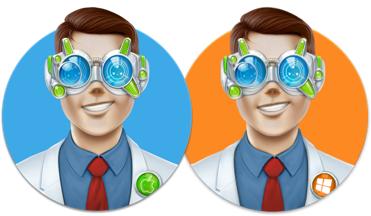 Regular updates. We constantly update our data recovery technology to support a broad variety of modern storage devices and file systems: from memory cards and external hard drives to GoPro cameras and Time Machine backups.

Free edition. We also believe in informed decisions, that's why you can always verify that your data can be recovered for free, before you decide to go premium with our apps.

Solutions for everyone. Our websites and apps are localized into 16 languages and our tech support team operates in CES and EST time zones delivering do-it-yourself data recovery solutions and services to users worldwide.
Disk Drill for macOS and Windows
Disk Drill works on Macs and Windows computers, and recovers data from any storage device you can connect to them. Download the app for you!
Data Recovery for Mac OS 10.5.0 or newer
Preview all recovery methods for free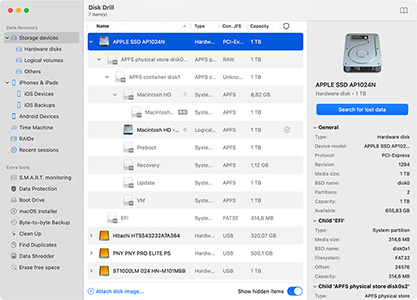 Data Recovery for Windows XP or newer
Free data recovery within 500 MB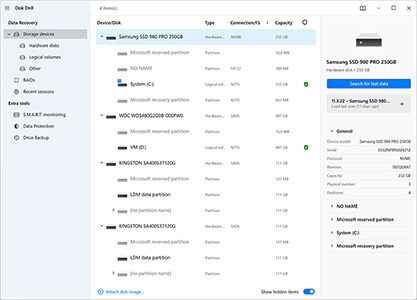 Users Love Disk Drill

Nice application! Much, much faster than "PC Inspector Smart Recovery" application using VMWare

Disk Drill is obviously a carefully thought out, well planned application designed to be user-friendly for people of all levels of ability. It's always a pleasure to use applications that are so well prepared.

I tried free version of Disk Drill on several of my external HFS hard drives: recovery works perfect!

OK, been trying to break this but can't… It just does what it says on the tin… It's an app that I will keep at hand for all the Macs at home… Not only well prepared but with a GUI that looks good.
Press Praises Our Updates
"Disk Drill is the kind of magic you need. Make it a part of your toolkit. You won't be disappointed." – Jeffery Battersby
"Scan your system drives and find traces of lost or deleted files, then recover them effortlessly with this intuitive and powerful program." - Adrian Serban
"Disk Drill Pro is an excellent choice for data recovery on HDD-based Macs. In addition to vast file signature support, CleverFiles offers one of the best sets of filters to pare down results, which is hugely important when browsing tens of thousands of files." – William Fenton
"Disk Drill for Mac is a must-have app that can turn even the most hopeless situation around by effortlessly recovering data macOS can no longer see."- Jeff Cochin
USED BY THE LEADERS
Get in Touch
508 Software was incorporated in Atlanta, GA, in 2011 and is now operating from Alexandria, VA. Disk Drill® and CleverFiles® are registered trademarks of 508 Software LLC.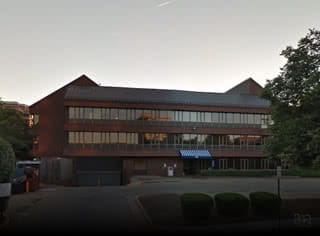 CleverFiles HQ

Contact Us We are always ready to help, discuss partnership opportunities or provide discounts.
Email us

Help Center Most of the technical questions you might have are already explained in our extensive User Guides.
Question?

Press Room Download our Identity Package and media guides that include logos, screenshots, recent press-releases and more.
Check it out
---
Get the latest from CleverFiles
The latest Disk Drill news and releases sent to your inbox.