When was the last time you created a presentation using Microsoft PowerPoint or some other presentation program? We bet that it wasn't a very long time ago, right? Students, teachers, secretaries, managers, and many other people create presentations all the time, and they also sometimes happen to accidentally delete or lose one.

Because you're reading this article, which is titled "Tips to Recover Deleted or Unsaved Presentation Files", it's safe to assume that you want to learn how to recover PowerPoint files so that you don't have to spend hours and hours re-creating a lost presentation, right?
If that's the case, we have great news for you: by the time you're finished reading this article, you will know how to recover deleted PowerPoint files from all storage devices, from traditional

hard drives to modern SSDs to

USB flash drives and

memory cards.
How to Recover Deleted PowerPoint (PPT) Files

When it comes to the recovery of deleted PowerPoint (PPT) files, Disk Drill is your best option. This polished data recovery software suite can recover deleted PPT files with just a few simple clicks thanks to its modern user interface that hides all the complexity of data recovery behind just one "Recover" button.

Before you go any further, we want you to disconnect the storage device with the lost presentation files from your computer to prevent overwriting the deleted files with new data. If that's not possible, at least avoid accessing it as much as possible.
Disk Drill is available for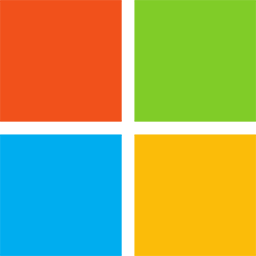 Windows 10/8/7/XP and you can download it and recover up to 500MB of data for free, which should be plenty for several large PowerPoint presentations.
If you need to recover more data than that, you can upgrade to Disk Drill PRO for unlimited recovery.
Enterprise customers can purchase the enterprise version of Disk Drill, which is basically a full-featured commercial data recovery package with top-level support for the whole company.
Disk Drill is available to recover deleted presentation from macOS.
To recover lost PowerPoint files with Disk Drill:
Connect the storage device with the lost presentation files to your computer.

Download Disk Drill to your computer and install it just like you would any other application.

The latest version of Disk Drill for Mac requires Mac OS X 10.8.5+, while the Windows version supports Windows XP, Vista, 7, 8 and 10.


Data recovery for free
Your Companion for Deleted Files Recovery

Launch Disk Drill and click the "Search for lost data" button next to the storage device in question.

Disk Drill can read NTFS, FAT32, ExFat, EXT, HFS+, and many other file systems. It can recover data from traditional hard drives, SSDs, memory cards, USB drives and even mobile devices.

Next, select the PowerPoint files you want to retrieve and specify the recovery location.

It's very likely that Disk Drill will find hundreds and perhaps even thousands of recoverable files. You can use its search filters to narrow them down by type, size, or date.

Begin the recovery process.

The time it takes Disk Drill to recover files depends mostly on the size of the files and the speed of the storage device where they are stored. In the case of presentation files, the recovery should take just a few seconds.
As you can see, data recovery with Disk Drill is extremely easy, but there are also other tricks Disk Drill has up its sleeve, namely several free disk tools (some are available only in the Mac version):
Disk Health: Uses S.M.A.R.T. (Self-Monitoring, Analysis, and Reporting Technology) to analyze the status of your hard drive and alert you of any problems.
Mac Cleanup: Cleans up your computer by getting rid of space hogs (with your consent, of course) and locating unused files, among other things.
Duplicate Finder: Helps you find duplicate files on your computer, including duplicate documents, images, music, and movies.
Recovery Drive: Lets you create your own bootable USB drive with essential recovery data. Mac will be able to start from the boot drive created.
Data Protection: Offers two distinct ways how to guarantee the recovery of deleted files. Protect your data with Recovery Vault or Guaranteed Recovery.
Data Backup: Allows you to create byte-to-byte disk and partition backups for bullet-proof data recovery in the future. Perfect for backing up a computer before making a drastic change.
How to Recover Unsaved PowerPoint (PPT) Files
Just like all Microsoft Office applications, PowerPoint allows you to recover unsaved PPT files thanks to recovery functionality. To use it:
Open PowerPoint.
Click the File tab in the upper left corner and choose "Open".
In the Recent section, "Recover Unsaved Presentations" at the bottom.
The Saved Drafts folder will open, and you can double-click on any file to open it.
Simply save it just like you would any other file.
To ensure that you can successfully recover unsaved PowerPoint files in the future, you should activate and configure the AutoRecover feature to save your PowerPoint files as often as possible. To do that:
Open PowerPoint.
Click the File tab in the upper left corner and select File > Options > Save.
Check the box saying "Save AutoRecover information every x minutes", as well as the box saying "Keep the last AutoRecovered version if I close without saving".
We highly recommend you change the AutoRecover frequency to 1 minute. By default, the AutoRecover feature saves your work every 10 minutes, which may seem to be enough, but trust us: the more often you save your work, the better.
Notice the AutoRecover file location. That's where PowerPoint saves your work. You can simply copy the path and paste it on the address bar in Windows Explorer to recover unsaved PPT files.
Tips to Avoid Losing PowerPoint (PPT, PPTX) Files
Tip #1:

When working on a presentation in PowerPoint, you should manually save your work as often as possible to avoid losing your PowerPoint files. Don't rely solely on the AutoRecover feature. From time to time save the presentation you're working on to a completely different location.
---
Tip #2: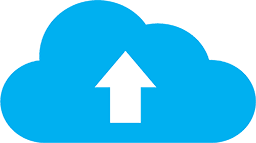 If you're OneDrive or SharePoint user, you can use the AutoSave feature to automatically save changes in real-time to cloud storage. Keep in mind that this feature is available only to Office 365 subscribers who use the latest version of Office.
To activate the AutoSave feature, simply save your PowerPoint presentation to OneDrive, and PowerPoint will take care of the rest for you.
---
Tip #3:

Sudden power loss is a common cause of data loss, but all you need to give yourself some time to save your work during a power outage is an uninterruptible power supply, also known as uninterruptible power source (UPS).
A UPS is basically a large emergency battery that provides emergency power to a load when the input power source or mains power fails. To provide emergency power to a regular computer, you don't need a large, expensive UPS. Just about any basic UPS costing anywhere between $50 to $200 should be more than enough for the job.