You turn on your PC, run your usual apps, and see a void where your files used to be. Wondering how to find lost files on Windows 10/11, you begin seeking answers online.
Unfortunately, the web is filled with misinformation, half-truths on how this can happen, and even worse suggestions on how to deal with it.
So, let's see why files can go missing and the best course of action in each case for getting your lost files back.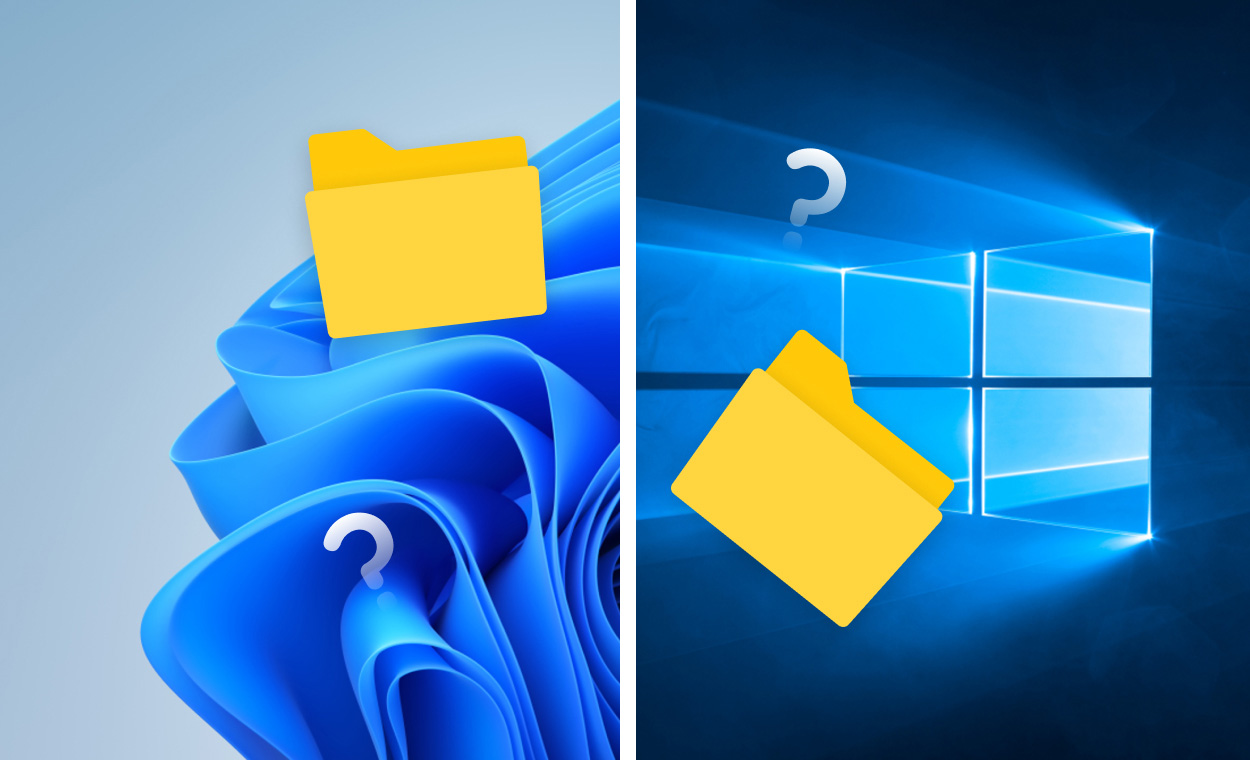 Which Are the Main Reasons for Hard Drive Corruption?
SSDs, NVMes, and HDDs use very different technologies but have a common point: They can all fail.
Still, a hardware failure isn't the only reason a drive can become corrupted.
💾 Interrupting a write process, for example, by abruptly disconnecting the device or because of a power loss, can corrupt its file system.
👩‍💻 A misbehaving app can render some files inaccessible or make them entirely disappear.
👤 User error is often why individual files or even the whole Windows 10/11 can disappear from a computer.
Why Did My Computer Files Disappear: Main Reasons and Solutions
Computer files can disappear for many reasons. Instead of making this article a Recovery Encyclopedia, let's list them on a table. This will clarify their cause-and-effect relationship and the best solutions for each scenario.
How to Recover / Find Disappeared Files on Windows 10
If the cause of your missing files is a failing storage device, every second counts, bringing it closer to the point of no return. That's why your first step should be to copy or recover your most important data from that drive.
Disk Drill, an easy-to-use, affordable data recovery solution, is perfect for that.
Method 1:
Recover Disappeared Files With Disk Drill Recovery
Recovering your lost files with Disk Drill is as simple as this:
Download and install the app from Disk Drill's official site.

Data recovery for free
Your Companion for Deleted Files Recovery

Then, run it, and select the device you want to scan from the app's Device/Disk list at the center of its window. Click on Search for lost data.
For optimal results, let Disk Drill finish scanning your device. You can pause the process or check the already located files at any time. However, letting the process complete will reveal more files and allow Disk Drill to run extra scans on them. This will enable Disk Drill to estimate each file's "recoverability". When done, click on Review found items.
Go through Disk Drill's list of located files and place a checkmark on the left of those you'd like to get back. With the files you want to recover selected, click on the unsurprisingly named Recover button.
In the next step, Disk Drill will ask you where you want to save the files it recovers. It's best to choose a different storage device than the one from which you're recovering data.
The time needed for the actual recovery process (primarily) depends on the speed of your PC, its storage devices, and their condition. When done, Disk Drill will present a report and a link to the folder where it saved all the files that had disappeared from your hard drive. Click on it ("Show recovered data in Explorer") to check them out.
🧠 You can't decide which files to recover based on their filename, or Disk Drill located tens of thousands of files?
📷 Disk Drill allows you to preview popular types of files, like JPEG images, by double-clicking on them or clicking on the little "eye" icon that hovers next to their filename,
🔍 The app can also assist in locating the files to recover thanks to the "file categories" on the left panel of its window and the filters directly above the file list. You can use those to hide all non-MP4 files, see only files modified within a particular date range, etc.
Method 2:
Check Your Hard Drive
Errors on a drive's file system may result in files missing or appearing corrupted. To check a drive for errors in Windows 11:
Open a Windows File Explorer window and right-click on the drive you want to scan for errors. Choose Properties.
Move to the Tools tab of the Properties panel.
Click on Check to scan your drive for errors. Windows will inform you if it didn't detect any problems with the drive. You can scan the drive to eliminate the possibility of such issues as a potential reason for your missing files.
🔧 Although we're using Windows 11, the drive error-checking process is identical in almost all past versions of Windows up to XP.
Method 3:
Check the User Folder
Windows is a multi-user OS, where each user has their own folder for personal documents and app settings. Sometimes, though, after an upgrade or reinstall, an app might "forget" it had stored data there.
If your files became lost after an app or OS upgrade, it's worth seeking them in that folder.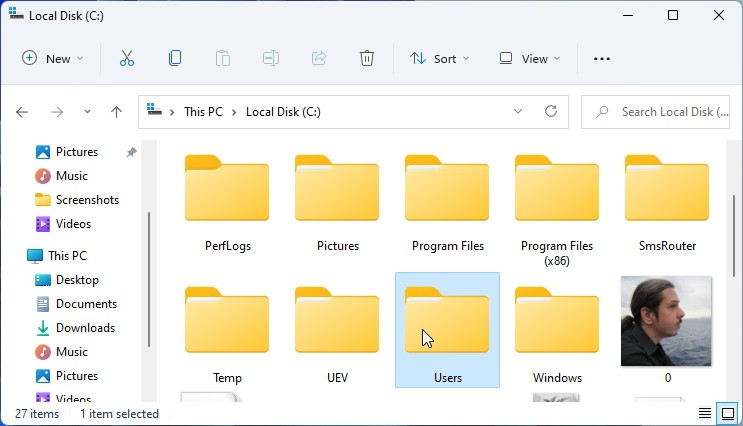 Open Windows File Explorer and navigate to C:\Users to find your account's alias subfolder.
Look for your missing files in the Documents and Public subfolders.
Copy or move the lost files to any folder for easier access if you find them.
Method 4:
Show Hidden Files & Folders
If you can't see your files with Windows File Explorer, but you can access them from the apps where you last used them, they're probably hidden.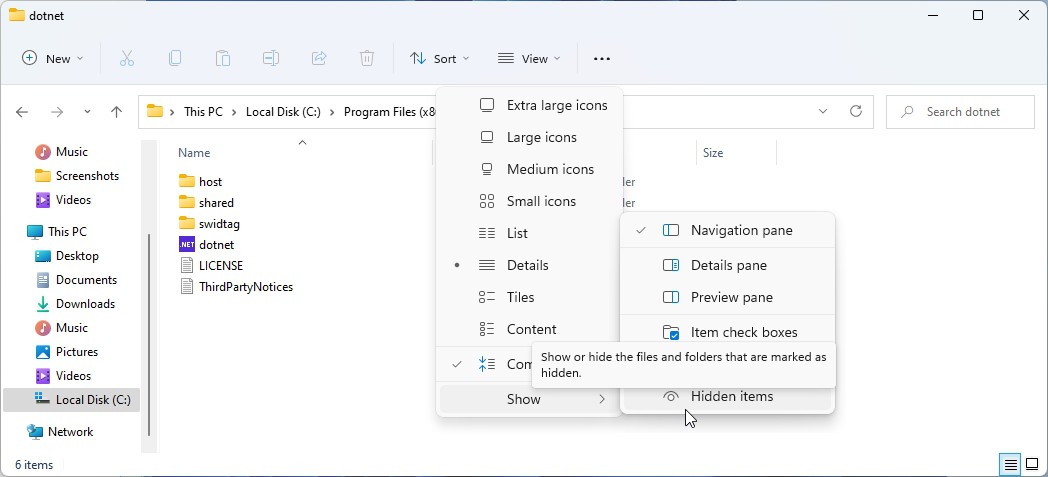 To view hidden files with Windows File Explorer:
Click on File Explorer's toolbar's View drop-down menu. Then, choose Show and Hidden items.
To permanently unhide your newly revealed files, right-click on them and choose Properties. Then, uncheck the "Hidden" Attribute at the bottom of the General tab.
Method 5:
Switch to Your Old User Account
Are you using multiple user accounts? Did you recently create a new one? Maybe the problem's as simple as your files being available only on your other account, inaccessible because of Windows security.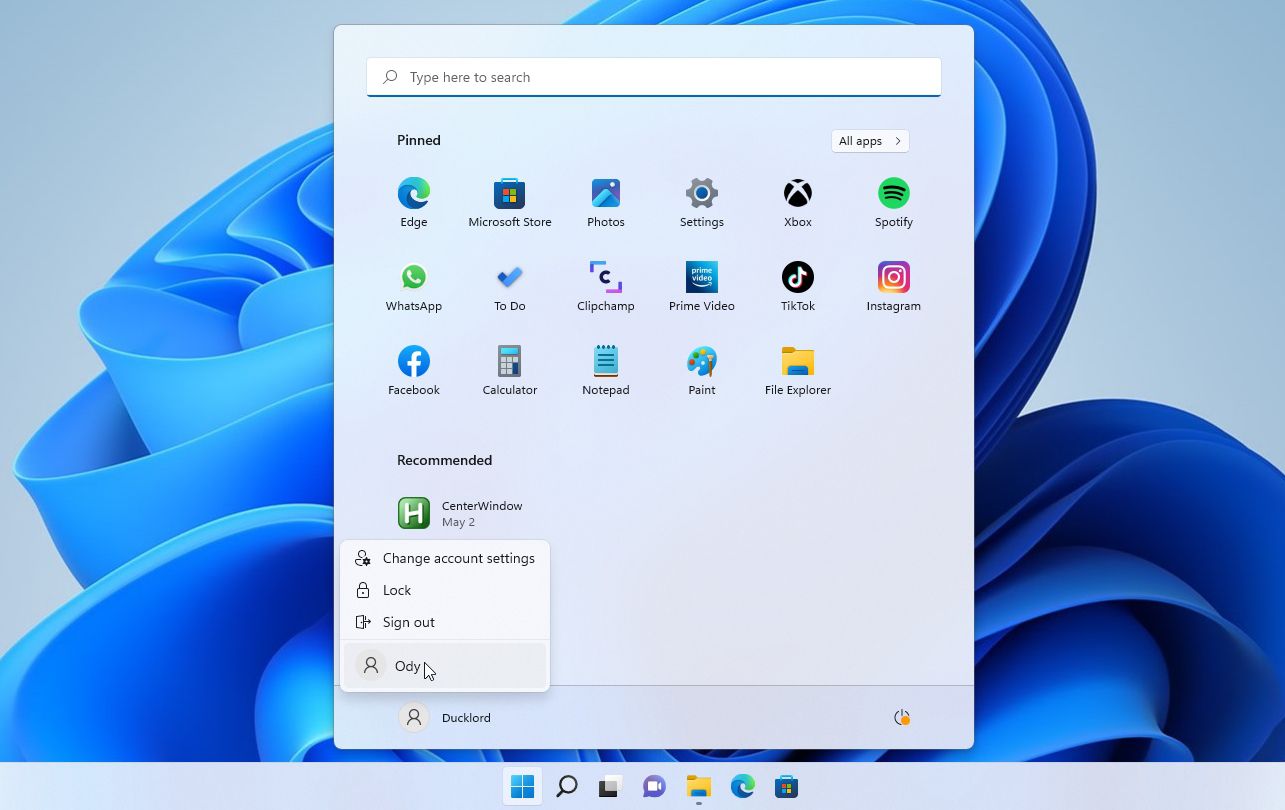 To jump between accounts, click on your account's alias in the Start menu and choose the account you want to "move to".
Alternatively, you can Sign out of your current account. Then, log in to your secondary account from the login screen.
Your "missing files" will probably be where you left them the last time.
Method 6:
Find Your Files Within a Backup
If you kept backups of your files, rejoice! You can grab your files back from them!
Unfortunately, with so many backup solutions available, we can't explain how to retrieve your files from all of them.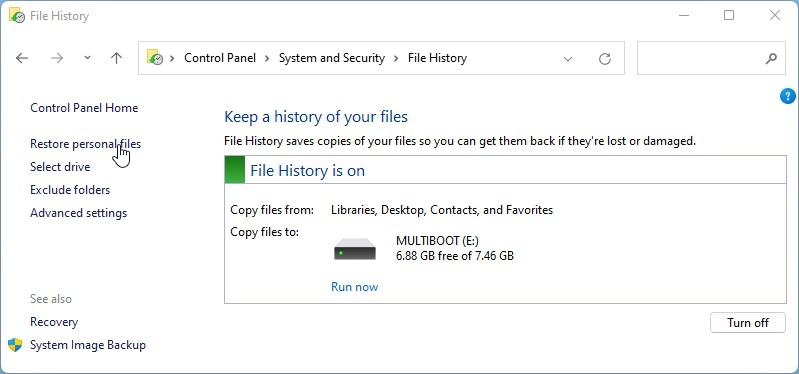 If you were using one of the most popular backup solutions, Windows' own File History, you can:
Search for Control Panel in the Start menu and "open" it.
Move to System and Security and, from there, to File History.
Choose Restore personal files from the menu on the left.
Check the available backups by using the "Left" and "Right" buttons at the bottom of the window.
Locate your files in one of the categories/folders in the window's main part.
Select them and click on the green Restore button at the bottom of the window.
Method 7:
Turn off Fast Startup
Fast Startup is a new enabled-by-default feature in the latest versions of Windows. It combines hibernation and shutdown to give a nice boost to the startup process.
Still, as Microsoft notes, sometimes the process can fail. As a result, files may get corrupted or, worse, could not have been saved at all.
Disabling Fast Startup won't help you bring back missing files like other methods we see here. However, it can ensure you won't lose more files in the future because the process failed.
To disable Fast Startup on Windows 11 and 10:
Visit the Start menu or hit the Windows key on your keyboard and start typing "Control panel". When found, "open" it.
Choose the Hardware and Sound category (click directly on its title).
Click on Change what the power buttons do under Power Options.
If the Fast Startup option is greyed out, click on Change settings that are currently unavailable to be able to modify it.
Remove the checkmark from the Fast Startup entry at the bottom of this window to disable it.
Method 8:
Change Indexing Options
If you can't find your files using Windows Search, the process might have skipped indexing them.
If you'd prefer Search to be more thorough and don't mind a (significant) drop in its speed, you can disable indexing.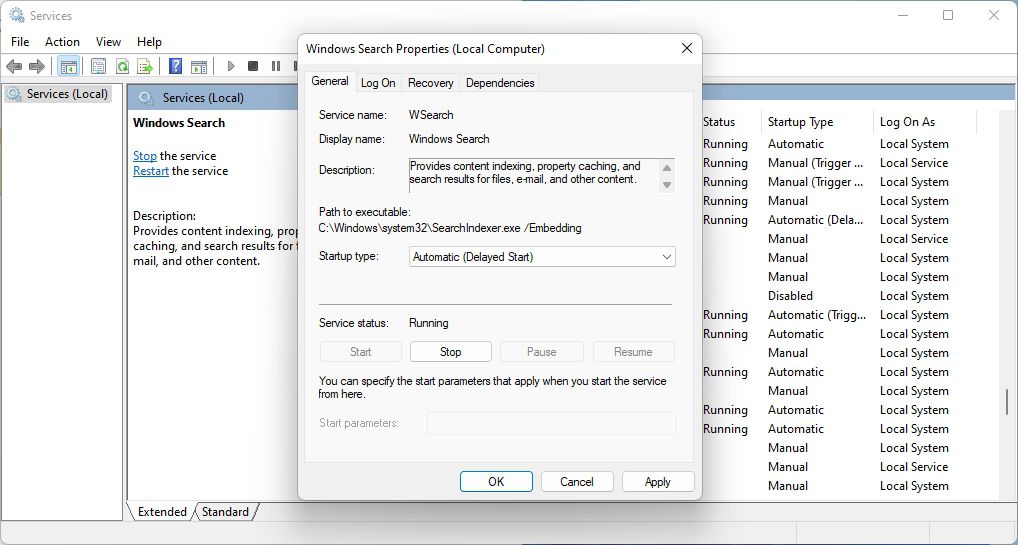 Visit the Start menu, or press the Windows key, or press Windows key + R. Then, type "services.msc" and press Enter to access Windows' Services panel.
Find the Windows Search entry and double-click on it, or right-click and choose Properties. Change its Startup type to Disabled to prevent it from running automatically. Click on the Stop button under Service status to stop its current instance and deactivate it. Finally, click on OK to accept the changes.
Method 9:
OneDrive Local Storage
Were your lost files in your OneDrive or another cloud storage service's local folder?
Timestamp inconsistencies or a broken connection might have prevented its contents from syncing correctly.
Plus, if you haven't explicitly chosen to keep some data locally, it could be only available online.
Thankfully, if you can't find your files locally, you'll probably see them in the online version of OneDrive.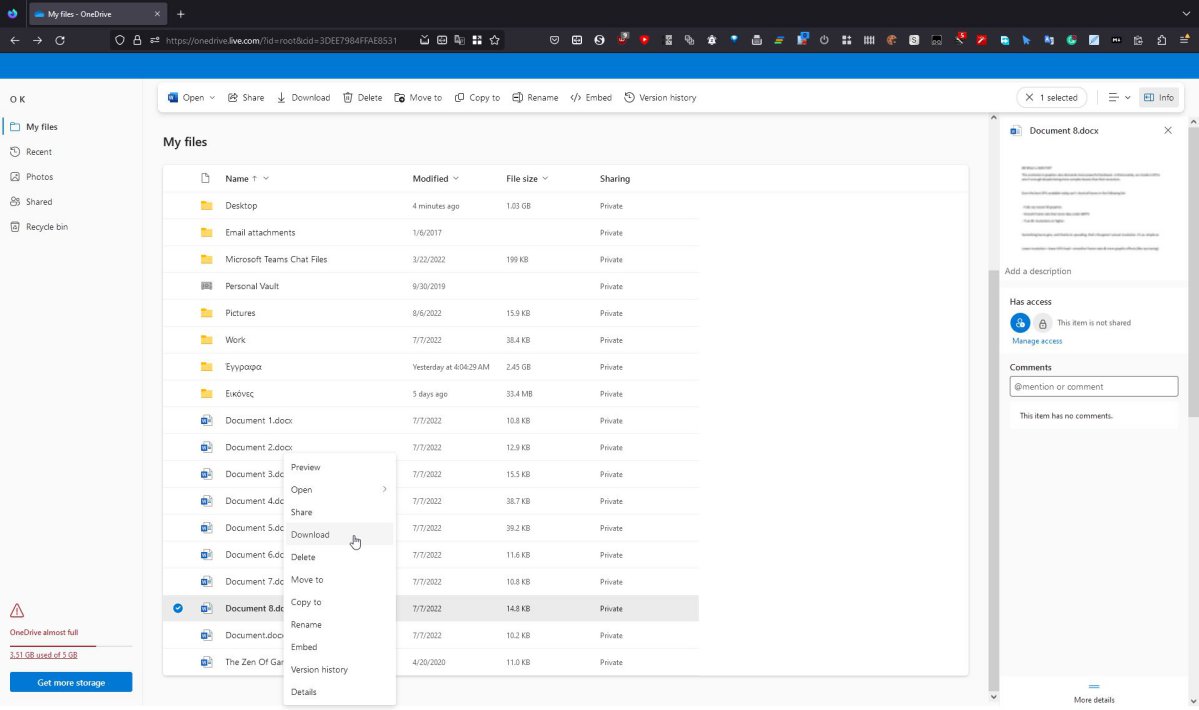 Visit OneDrive's site and locate your missing files.
Select your files, right-click on them, and choose Download to get them back on your local storage.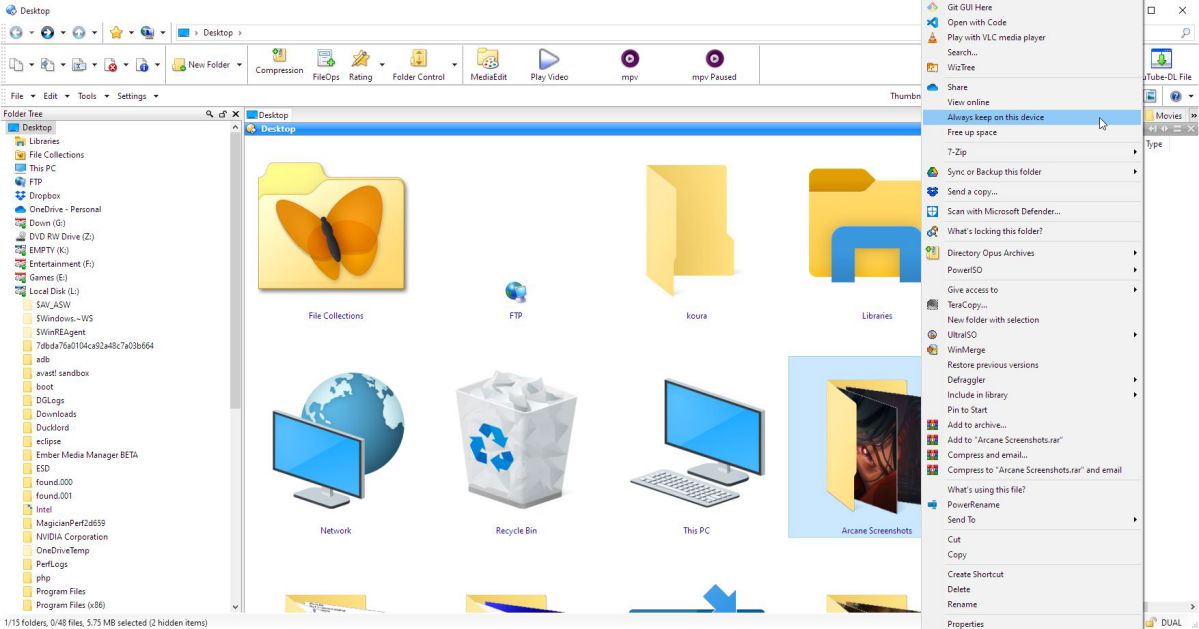 To ensure your important files are always available locally with OneDrive:
Open Windows File Explorer and locate the local instance of the folders where you saved the files that have disappeared from your hard drive.
Right-click on them and find OneDrive's options in the context menu. Choose Always keep on this device to keep the contents of this folder stored locally.
Method 10:
Use Everything
Like Windows Search, Everything builds an index of your files, which you can then search to find them quickly. Unlike Windows Search, Everything is blazing-fast and rarely fails to index new files.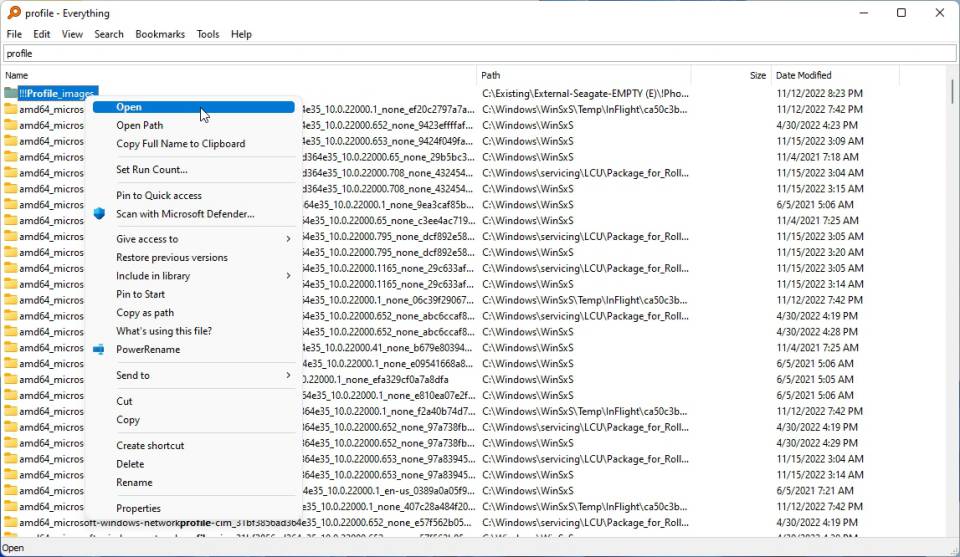 Download the app from Everything's official site, install it, and run it.
Type part of the filename you want to find in Everything's search bar, and in less than a blink, you'll see all files that match that pattern in its window. Double-click on a file to open it with the default app for its file type, or right-click on it to access the typical Windows file context menu for more actions.
How to Prevent Files From Disappearing
To ensure your files are always readily available or, at least, easy to find:
💽 Always use a backup solution, like Windows' own File History.
💧 Never "mistreat" your storage devices. Keep them safe from shocks, drops, water, or fire damage.
👁 Check your drives regularly for wear – both physically visible and by monitoring their SMART status. Disk Drill, which we used in this article for recovering data, can also check a drive's SMART status.
📂 Always save the same types of files to the same drives and folders. This way, you'll know where to look for them.
🔍 Replace the slower and sometimes sub-optimal Windows Search Indexer with a quicker and more thorough app like Everything.
🌐 If using online file syncing/storage services, like OneDrive or Dropbox, choose to keep the synced files always available locally.
Conclusion
There's no reason to worry at the first sign of missing files. Even what looks like a total catastrophe, like turning on your PC only to realize that Windows 10 have disappeared, may be reversible by simply restoring a backup.
Still, it's better to prepare for such situations. Keep backups of all your essential data, and periodically check your storage device's SMART status. You might have to invest some time and effort, but it's easier than dealing with data loss.
FAQ