Data loss is a stressful experience that affects most people who live the digital lifestyle. There are several scenarios where you might accidentally delete files or empty your PC recycle bin unintentionally.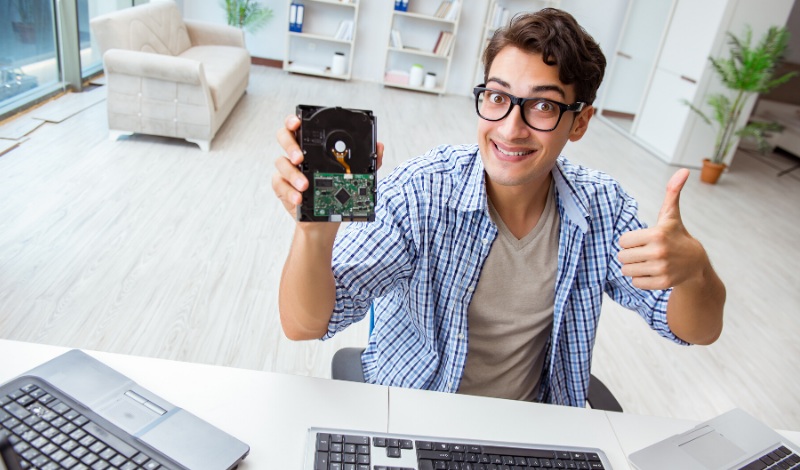 With data recovery software such as Disk Drill, you can retrieve all lost files and a significant portion of formatted data from your crashed hard drive. Disk Drill is a hard disk data recovery software that facilitates easy recovery of your only copies of essential documents, assignment files, cherished photos, videos, and other related data lost from your device's internal and external storage.
Data Loss Scenarios: How they happen and what you can do
There are several instances where you might incur data loss from your crashed hard disk.
Typically, you can lose data due to physical damage done to your hard disk or through a logical data loss process. Most physical damage scenarios are irreversible and might require professional help from a hard disk recovery service like Salvagedata. However, data loss scenarios that are not caused by physical damage can be easily retrieved with hard disk data recovery software.
Logical data loss involves files that have been lost due to a formatted hard drive or accidental deletion. With this kind of situation, your hard disk loses reference to where the files are, but they are still present on the hard drive of your PC.
The most common mistake most people do is clearing or emptying the Recycle Bin. This action completely removes the computer reference to where the files are stored.
Reasons for a Hard Drive Crash and What Can You Do?
Some infamous culprits behind hard drive crashes include:
🥵 Device Overheating – Laptops and PCs are prone to overheating if you're performing too many tasks at once, using heavy software or applications, or due to excessive usage, etc.
🔌 Power Fluctuations – Sudden power surges or outages can cause severe damage to electrical devices. Be it an electrical storm or an unexpected power failure; these situations can lead to corrupt hard drives or even crashes.
🔩 Damage to the Hardware – Physical damage to the hard drive from improper handling of the device or unforeseen accidents can cause fatal damage to hard drives.
🔧 Wear and Tear – All devices have a limited lifespan. While you may take good care of your computers to increase this number, it'll eventually catch up. Regular everyday use would inevitably result in the system slowing down, signs of declining health, or even a hard disk crash. 
Other than these reasons, hard drive crashes could also occur because of manufacturing faults, system errors, or malware attacks. There could be humming sounds from the drive, continuous error messages, or inconsistent computer behavior in such cases. These are all signs of a failing hard drive.
If you're faced with such a situation, ensure that you stop using the device immediately. Another common mistake most people make is clearing or emptying the recycle bin. This action completely removes the computer reference to where the files are stored. Instead, begin the data recovery process as soon as possible using one of the methods mentioned below. 
Recover Data from a Corrupted or Crashed Hard Drive with Software
Sometimes, you might accidentally format your disk only to realize that you have deleted important files and documents. This situation can happen when a disk or drive becomes crashed, and your computer requests you to format the drive, only to realize that all files are lost. 
Disk Drill is a data recovery tool that facilitates easy recovery of your only copies of essential documents, assignment files, cherished photos, videos, and other related data lost from a variety of storage devices. It is an effective and economical solution with a straightforward interface for beginners. 
💯 With Disk Drill, you can retrieve all lost files and a significant portion of formatted data from your crashed hard drive. Moreover, it offers several additional features such as data backups, partition recovery, and S.M.A.R.T disk health monitoring that further protect all your data.
My raw footage hard drive failed for some reason, which also included everything for my course that I've been making. It took days, but @Cleverfiles Disk Drill 100% saved the day.

This isn't an ad, I'm just happy to have my stuff back- I tried everything else with no luck!

— Tom Buck (@sodarntom) April 10, 2021
There are unlimited numbers of file types that Disk Drill can recover. What matters the most when retrieving data is the type of recovery option available for that particular volume.
Steps to Recover Data from a Corrupted or Crashed Hard Drive
Download and Install Disk Drill for Windows or Mac OS X.

Data recovery for free
Your Companion for Deleted Files Recovery

Launch Disk Drill recovery software, select the crashed hard disk and click:


Windows version – Search for lost data button.

Mac version – Recover button.

Preview the files you found with Quick or Deep Scan. Disk Drill provides you with a complete disk scan report at the end of the recovery operation. The report contains a list of all complete and partial files found.


🔎 Disk Drill also allows you to filter through the scan results and even provides a complete disk scan report at the end of the recovery operation.

Click Recover to recover your lost data. Its speed and simplicity, features are exceptional, there is no complicated interface, just one click of a button and files are recovered with time.


Windows version

Mac version
Recover Data with a Hard Drive Data Recovery Service
If your hard drive is damaged beyond the capabilities of data recovery software, you can still get your information back with the help of a data recovery service. SalvageData Recovery Service is an excellent solution when you are faced with a damaged or corrupted hard drive. Their technical expertise can recover data from severely damaged drives and get back files you thought were gone for good.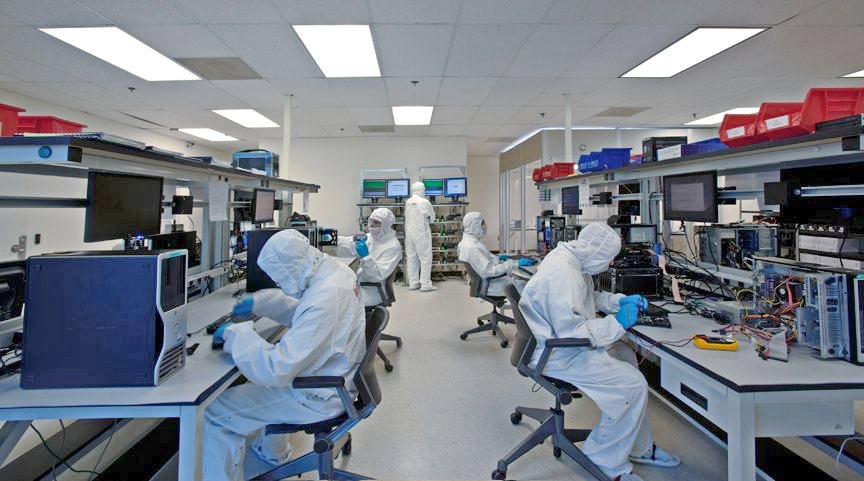 Use the following steps to engage SalvageData Recovery Service to save your valuable data:
Initiate a work order or contact SalvageData Recovery Service for a free estimate.
Ship your device to SalvageData or drop it off at one of their nationwide locations. Make sure to pack the drive securely to avoid static electricity as well as shock and vibrations.
After an evaluation of the device by the SalvageData team, you will get a free failure report and a guaranteed price quote.
Recovery will only be initiated after customer approval and authorization. If your data cannot be recovered, there is no charge.
When the successful recovery is complete, your data is returned on a hard drive or flash drive, or external HDD/SSD.
Recover Data using Disk Management Utility
If your hard drive is logically damaged, there's a chance that you can recover your data using in-computer techniques. If your drive has crashed or is corrupted, your data can become inaccessible. You can use the Disk Management utility on both Windows and Mac to fix this issue to access this data. 
Follow these steps to recover your files using the Disk Management utility:
On Windows:
Press Windows + X and select the Disk Management option.
Look for the crashed hard drive in the Disk Management panel.

If the hard drive is visible, you may format it to fix any errors and make the data accessible. 
⚠️ Caution! Using this method to recover a logically damaged hard drive can permanently make you lose your data. Ensure that you keep backups of your data or turn to professional data recovery software to restore your files.
On Mac:
Open Disk Utility through Spotlight (Press Command + Space).
Select the concerned disk or volume, then click First Aid.

After the First Aid runs, you'll know if Disk Utility detected or fixed any issues. 
Once the process is complete, your hard drive will be repaired and ready to go!
Recover Data using the CMD Prompt 
The CMD or Command Prompt is another method that can be used to repair issues with a corrupt or crashed hard drive. While it might appear slightly technical, you run the CHKDSK command on your PC to fix problems without formatting your drive.
Here's how you can run the CHKDSK command and repair your hard drive:
Press Win + X, select the Command Prompt (Admin) option. 
Type chkdsk and press Enter to analyze the errors in your damaged hard drive.
Type chkdsk C: /f /r/x to fix the drive. 

Insight – Here, C is the drive letter of your corrupted hard drive.
Tips to Avoid Data Loss from a Hard Drive
Here are some tips to help you prevent data loss from a hard drive.
Stop using the device if you hear any strange noises such as clicking or grinding sound. Before ceasing the use of the device, you should consider using the byte-level backup facility of Disk Drill to create a viable backup that includes deleted files.
Use antivirus software to keep your machine free from malware. Many viruses and malware infections attack your computer and may result in data loss.
Backup your data frequently to protect your information. This may allow you to recover most or all of your data without dedicated software or engaging a recovery service.
Keep the storage device away from extreme heat or high humidity as these conditions can cause damage.
Verify all potentially destructive activities like deleting files or formatting a partition to ensure you have the correct information. Carelessness can lead to inadvertent data loss that could have easily been avoided.
Conclusion
When faced with data loss on a device that can still be used and recognized by your operating system, your first option should be to use Disk Drill data recovery software. It's a reliable and user-friendly solution that can get your data back in a few clicks. If your data can be recovered via software, Disk Drill will get it done.
In cases where the drive is damaged and cannot be accessed by your system, a software solution is not sufficient. You need to use a reputable recovery company like Cleverfiles Data Recovery Service. Whatever kind of data loss issue you are experiencing, the experts at Cleverfiles have a solution.
FAQ