External Hard Drives are becoming extremely common. They are ideal for work and storing important items. They are equally easy to utilize. This is because all you need to do is connect them to your Windows PC and it will show up with ease. For this reason, lots of individuals tend to store their important items on Hard-drives so that they would be able to access them later on.
This is why it can be a frustrating experience when you connect your hard-drive into your windows PC to access all the files you need only for you to find out that your external hard drive is not showing up. Lots of people must have dealt with this at some point, and it is not something anyone looks forward to experiencing.
So what do you do if you face an issue like this? Well, if you are here, you are in the right place as we will be taking a look at some steps you can take when your computer is not recognizing your external hard drive.
Why Is My External Hard Drive Not Showing Up?
If your external hard drive is not showing up when connected to your computer, this can happen for a variety of reasons. Sometimes, it's a matter of minor corruption, which can be resolved with a quick scan. Even Chkdsk, which is built into Windows, can occasionally resolve those issues.
In other cases, the drive might need to be formatted before it can be recognized again. This results in data loss – though if a quick format is used, and the right precautions are taken (such as disconnecting the drive immediately after the format is complete), there is usually a high chance of recovering that data.
In more severe cases, a disk might not be recognized due to physical damage. If the disk's controller gets damaged, this is usually not fixable without expert assistance. And if the disk plates themselves are damaged, that disk can be written off.
Recovery is sometimes possible in specialized facilities, but chances are low and the cost is typically prohibitively high for ordinary consumers.
Ways to Fix a Drive That Won't Show Up in Windows:
Before you begin to learn how to repair a hard disk that is not detected, you need to find out what could have caused this issue. This issue may be due to a host of factors. Some of this may consist of:
Making use of the incorrect system file
An issue with your driver on windows
Damaged USB outlets
Damaged Hard-Drives
Fix #1: Ensure the Drive comes on
You would be surprised how easy it is to miss this obvious step. Plug in the hard drive and see if it powers on. If it does not, then there could be a problem with the Hard-Drive cable.
Try using another cord or plugging it into another system. If it comes on, then your cable is the issue. If it still doesn't show up, move to the subsequent step.
Fix #2: Use Disk Management To Check The Drive
Connect your hard-drive to your Windows PC. Then open the Disk Management. You can do this using:
Windows Key + X button. Then select disk management from the list.
With this tool, you will be able to see all the drives attached to your computer. You will be able to review sizes, see the partitions, alongside other statistics about the disk.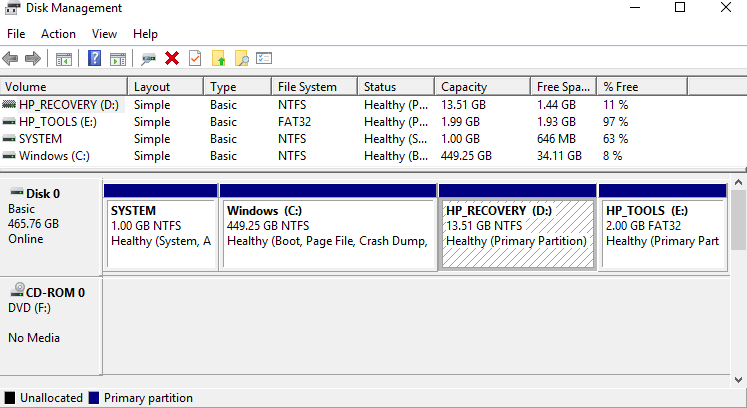 You would also be able to view your hard-drive in the included in the Disk Management window. Even if you are unable to find it in this Window because it has no partitions, you should be able to see it a Removable.
If the drive comes up here, you would then be able to create another Volume and Assign a Drive Letter. Here, you will be able to format it correctly or create a partition. This will ensure you will be able to get into the hard-drive using your Windows PC.
⏭️If your computer still won't recognize the external hard drive, you need to move to the next step. You will have to find out the reason why your hard-drive is not showing up. There is a prospect that you have concerns with your driver, hardware or that your drive is bad.
Fix #3: Use an Alternative Windows PC
Try connecting the hard-drive to another USB port on your PC. If it comes up, your issue may be a bad USB port.

If you the hard-drive does not still come up on Disk Management after doing all of these, you can use another computer if you have one close to you. If this does not still work, move to the next step.
Fix #4: Use Reputed Data Recovery Tools
You can make the hard drive show up by partitioning it. This would be possible using the Disk Management tool. But, if the hard drive is battling from an issue of partition loss, you would have to create a new partition. This would allow you to recover your lost data. Here, you need to do a lost partition recovery before you do anything else.
Recovering Lost or Removed Partition
The Disk Management tool cannot restore a lost or removed partition. But you can use professional software for partition recovery and get back any volume you might have lost. 
Disk Drill is an industry-leading software solution that can help you restore the hard drive's partitions to their original state. This implies you will be able to recover your folders and files in the partition simultaneously. The instant you are through with recovering lost partitions, you will be able to access them from Windows.
The solution also allows you to support a host of systems. These include:
| | | |
| --- | --- | --- |
| NTFS | FAT12 | FAT32 |
| Ext4 | Ext4 | ExFAT |
| FAT12 | Ext3 | FAT16 |
To use Disk Drill for recovering your data
Download, Install and launch Disk Drill on your Windows or macOS.

Data recovery for free
Your Companion for Deleted Files Recovery

Ensure that your external drive is plugged into your computer. Select the drive from the list of devices and click Search for Lost Data.

Insight: You can choose a preferred recovery method from the available options – the Quick Scan or Deep Scan.

The scan time will vary depending on how much data there is and how large your drive is. Once the scan is complete, click Review found items.
Filter through the search results, find the items you wish to recover.
Finally, choose the recovery location. Now, click OK > Recover.
Fix #5: Use Chkdsk
Chkdsk – short for CheckDisk – is a command line utility built into Windows that can help troubleshoot issues with your drives. While it often gets ignored by experts, it can occasionally help you fix an external drive that's not getting recognized.
Open Start, type in Command Prompt, and click on Run as Administrator
Type chkdsk /f X:, where X: is the letter of the drive that's not getting recognized.

Wait until the operation is finished (the last line should read "Total duration: XX seconds").
Fix #6: Reinstall Drivers
Sometimes the issue could be caused by corruption in the disk's drivers, especially if it uses custom drivers from the manufacturer. To fix any potential driver issues, follow these steps:
Open Start, type in Device Manager, and launch Device Manager from the search results.
Find your drive in the following screen. It should be under Disk Drives.
Right-click the drive and select Properties.
Go to the Driver tab.
Click Update Driver.
Click Search Automatically for Drivers and wait for the process to finish.
If this didn't fix your issue, go back to the screen from step 4, and select Uninstall Device.
Once the disk's drivers have been uninstalled, disconnect and reconnect it to your computer.
If the device is recognized, this should trigger a fresh installation of drivers.
Fix #7: Troubleshoot Devices and Hardware
The hardware troubleshooter is a tool that comes in Windows 7 devices and above. If the flash drive is not showing up, you can utilize this tool in finding out if the device has errors.
To use it you need to:
Hit Windows key + R.

Type in msdt.exe -id DeviceDiagnostic and hit Enter
Click Next to initiate the hardware and devices troubleshooter.
You apply the fix right away or later.
Fix #8: Format the Hard Drive
This may be your next option if all else fails and windows doesn't recognize your external hard drive. There is a possibility it is partitioned in a file system windows is unable to recognize.
If the hard-drive is in a format different from FAT32 or NTFS, your Windows PC would not be unable to recognize the hard-drive.
If you need to format a particular partition using the Disk Management Utility, launch it, right-click and pick Format.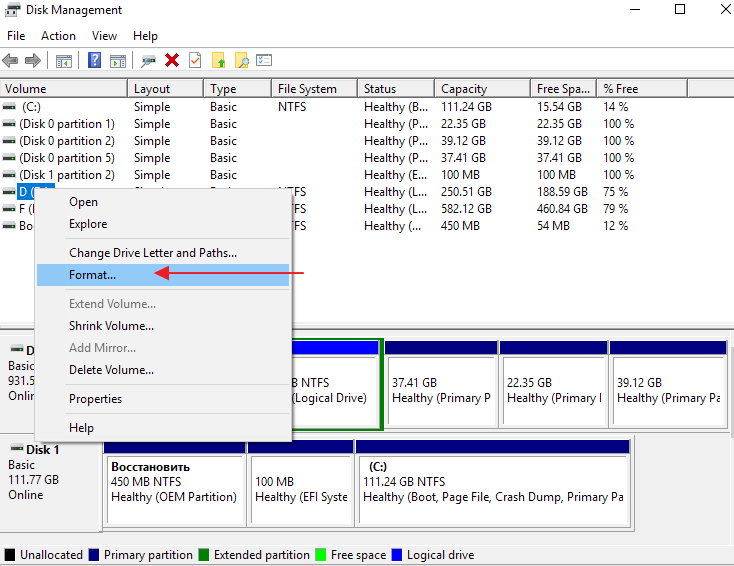 ❗Note that formatting your device would erase everything you have on it. So its best you have a backup before you take this step.
Tips to Protect Your External Hard Drive
External hard drives should be treated with caution to avoid damaging them. Since most of them are based on regular hard disks (and not SSDs), they are very sensitive to physical damage.
Even knocking the drive around a little bit can sometimes cause irreversible damage. In addition, you should always take care to disconnect the drive properly in Windows.
🛍️ Take care when transporting your external drive. Keep it well protected, ideally in a soft cover that can take some damage.
🪢 Avoid bending the USB cable too much when using the drive, especially around the drive's USB port. Otherwise, you could damage the port or the internal controller it's attached to, which is often difficult or impossible to fix.
⏏️ Always disconnect the drive properly in Windows, using the Eject feature.
---
Conclusion
The processes above are sure to help you solve the case of a hard-drive not showing up on your PC. However, if you have tried everything above without any headway, then you most likely need a new hard-drive.
FAQs