Seeing a drive full of files become RAW can be a traumatizing event, especially if your backups are nonexistent. The situation may, however, not be as desperate as it seems because RAW drive recovery can be performed at home and without any expert skills or specialized equipment.
If you've never recovered files from a RAW hard drive before, then this article is just what you need to successfully complete the process and get your files back in no time.
What Is a RAW Drive?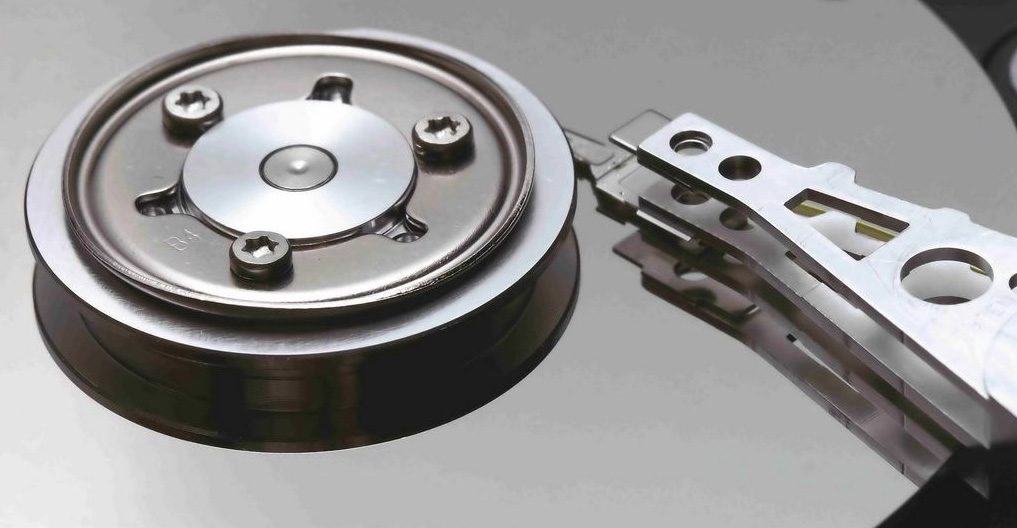 To function as intended, all modern storage devices available to regular computer users require a file system, such as NTFS, FAT32, or exFAT. Without it, they would be sort of like an Excel spreadsheet without borders around cells, and data could easily end up in the wrong column or row. What's worse, new data could be accidentally placed inside a cell that's already full, causing the original data to become overwritten. 
What happens when a drive with a file system suddenly becomes RAW is akin to a spreadsheet turning into one huge pile of letters and numbers. When that happens, it's impossible to know where individual words and values start and begin, and your spreadsheet software may even refuse to open the file, unable to recognize that the file is actually a spreadsheet.
The good news is that all the original data is still there—just not easily accessible. By performing RAW data recovery, you can either extract important files directly from the RAW drive or convert the RAW drive back to a readable format.
How to Recover Files from a RAW Drive
There are several ways to recover data from a RAW partition (such as NTFS, FAT32, exFAT, etc.), and you might need to try them all to recover all your data. We recommend you go through them in the order listed below because that's how you can achieve the best results with minimal effort.
Method 1:

Recover Data from a RAW Drive using Disk Drill

When you encounter a drive that has become RAW, your first instinct should be to use data recovery software to restore as many lost files as possible.

Data recovery software applications can identify files even on a drive whose file system has become damaged because they look for signatures and other traces of recoverable data.

One data recovery software application that's particularly suitable for performing RAW data recovery is Disk Drill. This intuitive application can recognize over 400 different file formats and restore them in just a few simple steps:
Download, install, and launch Disk Drill for Windows.
Select the RAW storage device on which the deleted files were stored and click Search for lost data.
Use the file format filters on the left to narrow down the scan results until you find the file you're looking for. Select it to see its preview on the right.
Click the checkbox next to the file and click the blue Recover button at the bottom.
Specify the recovery folder and click OK.
As you can see, all it takes are five simple steps to recover inaccessible data from a RAW drive using Disk Drill. The free version of Disk Drill for Windows can restore up to 500 MB of data, and you can easily upgrade to Disk Drill PRO for unlimited recovery.
Method 2:

Repair RAW Partition Using TestDisk

TestDisk is an open-source data recovery utility whose purpose is to recover lost partitions. As such, you can use it to repair your RAW drive by fixing its partition table and undeleting any lost files.

Being an open-source tool developed by enthusiasts from around the world, TestDisk isn't nearly as intuitive as Disk Drill, which is developed by a professional team. In fact, it doesn't even have a graphical user interface, so we highly recommend you follow the detailed step-by-step guide published on its official website. Here's just a short version of what you need to do to repair a RAW drive using TestDisk:
Download, extract, and launch the tool.
Select the drive you want to scan.
Choose the partition table you want to look for.
Select the Analyze option to analyze your current partition structure.
Use the Quick Search feature to find missing partitions.
Save the partition table or search for more partitions.
TestDisk is completely free, and you can use it to repair an unlimited number of RAW drives.
Method 3:

Ship the Drive to a Data Recovery Service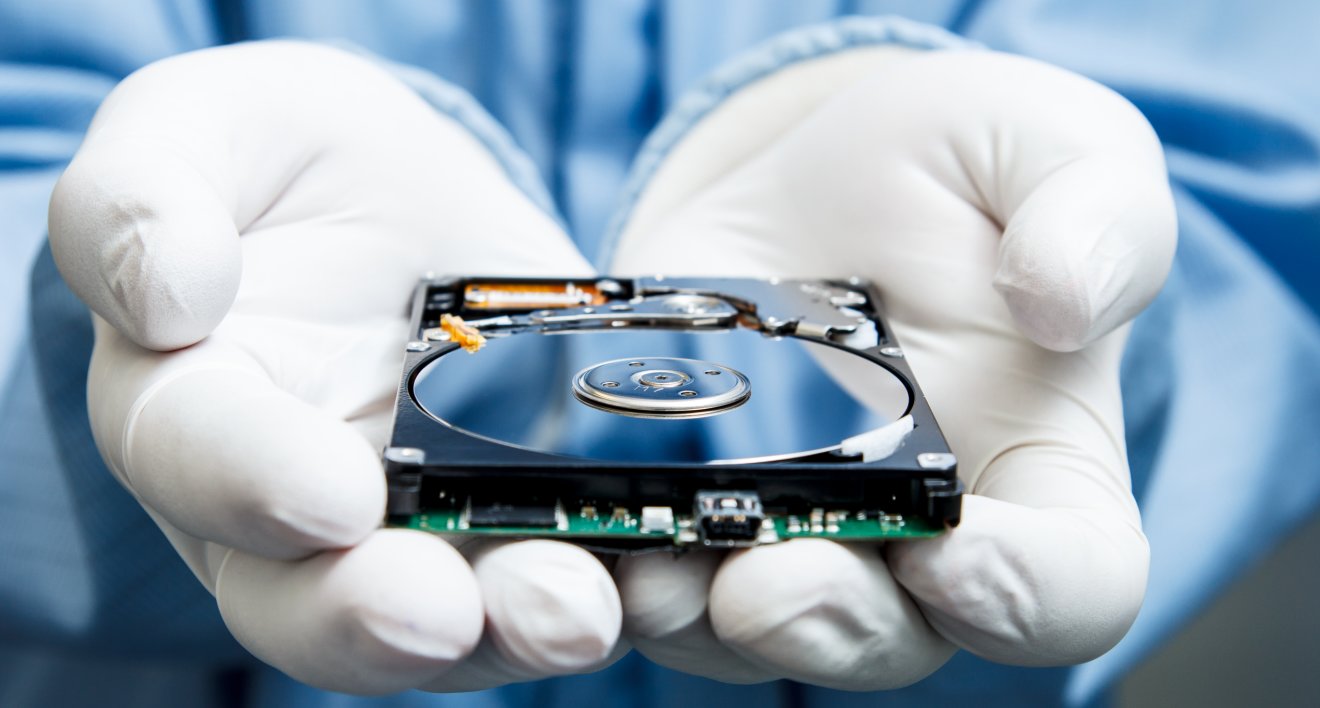 Just because DIY methods that let you recover data from a RAW drive are readily available doesn't mean you have to do everything yourself. There are many professional data recovery services that would be more than happy to take a look at your drive and perform RAW disk recovery for you.
While certainly more expensive than DIY methods, professional data recovery services are equipped with advanced tools and have a wealth of experience, allowing them to successfully tackle even the most complicated cases of data loss.
How to Fix a RAW Drive without Losing Data
Just because your drive has become RAW doesn't mean you can't ever use it again. In this section, we describe three methods that can help you make it usable again without losing any data.
Method 1:

Fix Your RAW Drive without Formatting

The Windows operating system comes with a handy utility called CHKDSK, whose purpose is to check file system and file system metadata of a volume for logical and physical errors.

Like many command-line utilities, CHKDSK recognizes various parameters, including the "/f" parameter, which fixes errors on the specified drive. Here's how to use it:
Open the Start menu, search "cmd," and launch the Command Prompt as administrator.
Paste the following command inside the Command Prompt: chkdsk X: /f (replace X with the letter assigned to the RAW drive).
Hit Enter on your keyboard and wait for CHKDSK to finish.
If you can't use the CHKDSK utility because your RAW drive doesn't have a drive letter assigned to it, then the next method should be able to help you.
Method 2:

Fix Any RAW Drive without Data Loss

One way to fix a RAW drive without data loss is to find the missing partition using specialized software and restore it back to its original place on the drive.

While you could use TestDisk, which we've described in the previous section of this article, there are also solutions with a graphical user interface. One such solution is DiskGenius, and this is what you need to do to perform RAW file system recovery with it:
Download DiskGenius from its website and install it on your computer.
Launch it and select the RAW drive.
Click the "Partition Recovery" button.
Follow the recovery wizard.
Once you've found the missing partition, click "Save All" to save the new partition table.
DiskGenius also has other features that can help you recover data from a RAW drive, so make sure to explore them as well.
Method 3:

Fix a RAW Drive by Reformatting It

Since the main issue with RAW drives is the fact that they don't have a file system, you can quickly restore them back to working order by reformatting them. To avoid losing your data in the process, you first need to create a byte-to-byte copy of the entire drive for later recovery. That's something Disk Drill can help you with:
Download and install Disk Drill.
Launch the application and select Drive Backup from the left pane.
Read the feature description and, if you want to, watch the instructional video. Once you're ready to continue, click "OK, let's do it."
Select the partition your would like to back up and click Byte-to-Byte Backup.
Specify where you want to save it and confirm.
Now that you have a byte-to-byte backup of the RAW drive, you can go ahead and format it just like you would any other drive:
Press Windows + X and select Disk Management.
Right-click the RAW drive and select the Format option.
Choose your preferred file system and confirm.
How to Avoid Ending Up with a RAW Drive Again?
Even though RAW file system recovery is possible, as we've demonstrated in this article, you should always do whatever you can to avoid ending up with a RAW drive. Here are some tips to help you:
Avoid shady software:

 The internet is full of shady software applications that are either downright malicious or programmed so poorly that they can cause serious damage. If at all possible, download only reputable software applications from established developers.

Be careful when formatting:

 With great power comes great responsibility, and this proverb applies as much to superheroes as it does to formatting. Always double- or triple-check which drive you're about to format because a single mistake could cost you all your data.

Create backups:

 Drives can become RAW for a whole number of reasons, and you can't reliably protect yourself against all of them. That's why you should always create backups of important data and keep them somewhere safe—you never know when you'll need them.

Scan your computer for malware:

 Malware can cause all kinds of nasty issues, and it might even turn a perfectly working drive into a blank slate. To protect yourself against the latest cyber threats, make sure to have a reliable anti-malware solution installed on your computer and don't forget to use common sense when browsing the internet and reading email messages.

Monitor drive health:

 As much as we would all love them to, storage devices don't have an infinite lifespan. To avoid sudden data loss issues, you should proactively monitor your drive's health using a disk health monitoring tool.
These five simple tips can greatly reduce the likelihood of your drive becoming raw and your files becoming inaccessible.
Conclusion
RAW file system recovery isn't nearly as difficult to perform as it may seem at first. By following the instructions described in this article, you should be able to regain access to all important files quickly and confidently.
FAQ