Despite the advent of online music streaming and internet radio services, many people prefer downloading music for offline listening. What's more, there are many songs and artists whose music is simply not available online, making offline music libraries very much relevant even today.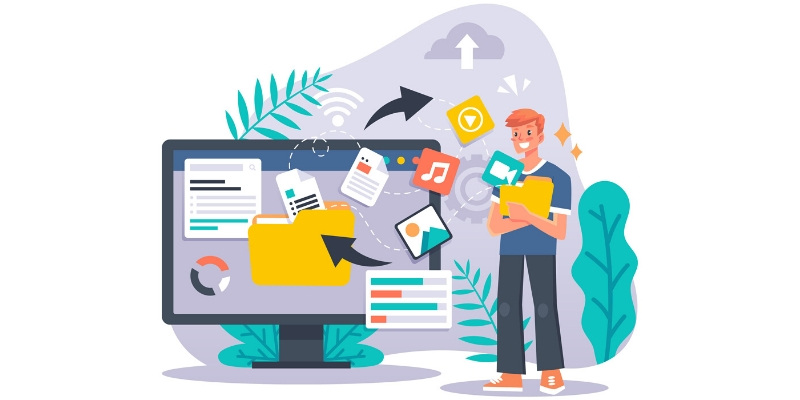 The only problem with storing your music offline, be it on your computer or mobile device, is the fact that you can lose access to your files at virtually any moment because of a simple user error or a much less simple hardware failure.
Can Music Files Be Recovered?
Generally speaking, music files can be recovered. When you delete a music file, it's just like when you throw a sheet of paper into a garbage bin. The sheet of paper doesn't magically dissolve into thin air the moment you let go of it. Instead, it sits in the garbage bin until you take the garbage out and make it someone else's problem. Until then, you are free to take the sheet of paper out at any moment.
In many cases, it's just as simple to recover lost music files as it is to take out a sheet of paper from a garbage bin. In other cases, lost music files can be recovered only with the help of a special data recovery software tool. Regardless of which data recovery scenario you need to solve, the three simple methods described below are guaranteed to help you recover lost music files.
4 Methods to Recover Deleted Music Files
---
Method #1: Recycle Bin
---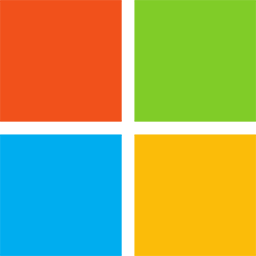 The Windows operating system comes with a temporary storage area for files that have been deleted by the user but are not yet permanently erased from the file system, called the Recycle Bin.
To recover deleted music files from the Recycle Bin:
Open the Recycle Bin.


The easiest way how to do this is to double-click on its icon on the Desktop.
If you don't see the Recycle Bin on your desktop, click the Start button and then select Settings. Select Personalization > Themes > Desktop icon settings. Select the Recycle Bin checkbox > Apply.

Locate and then select whichever music files you need to restore.
Right-click or double-click on the selection and choose Restore.
The Recycle Bin instantly restores the deleted files to their original locations.


You can see the original location by viewing the Recycle Bin in Details view.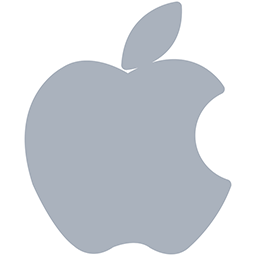 The macOS operating system also has its own temporary storage area for files that have been deleted by the user but are not yet permanently erased from the file system, the Trash folder.
To restore deleted music files from it:
Open the Trash by clicking its icon in the Dock.

To restore deleted music files from the Trash, right click the file and click on Put Back

---
Method #2: Professional Data Recovery Tools
---
Not all deleted files end up in the Recycle Bin or Trash. When you delete files on Windows using the SHIFT + DELETE command, the files don't move to the Recycle Bin at all. Instead, the space they occupy on the hard drive is marked as unused, and they become hidden from the operating system. You can achieve the same thing by using the Option + Command + Delete keystroke sequence on Mac computers.

Of course, it's very unlikely for music files to become accidentally deleted this way, but many people have experience with the accidental format of a:

Hard drive;


USB flash drive;


Memory card.
You can also lose your music files as a consequence of critical hardware or software failure.
Whenever you can't undelete music files by simply restoring them from the Recycle Bin or Trash, you need a capable data recovery software tool such as
Disk Drill
to help you out. Featuring several powerful data recovery algorithms, Disk Drill can recover music files even from failing and unreliable storage devices, and it supports a wide range of music file formats, including MP3, MIDI, AAC, M4A, FLAC, WAV, WMA, Ogg Vorbis, ALAC, AIFF,
and others
.
To recover deleted MP3 files with Disk Drill:
Download, Install and launch Disk Drill.


Data recovery for free
Your Companion for Deleted Files Recovery

Once you've gone through the necessary permissions and configured the settings, you can begin recovering your lost data.
Select the drive or external storage device from where you want to recover the music file.

You can choose a preferred recovery method from two options – the Quick Scan or Deep Scan. By default, the All Recovery Methods option is chosen.
 Now, click Search for Lost Data. While Disk Drill scans through your selected drive, you have an option to preview files and filter through the search results. You can also pause, save or resume the scan whenever you want.
Once the scan is complete, select the MP3 files you want to recover.
Choose the location for your recovery folder. Finally, click Recover.

Disk Drill simplifies the file recovery process and allows you to restore your MP3 files efficiently and without any hassles. Moreover, Disk Drill can recover hundreds of other file formats from virtually any storage device. It comes with several useful disk tools that can help you avoid losing music files in the future. In other words, Disk Drill is a fantastic choice for all kinds of data recovery tasks—not just MP3 recovery.
---
Method #3: Data Recovery using Another Tool:
---
Another data recovery tool that you should know about to recover deleted MP3 files and other music file formats is TestDisk.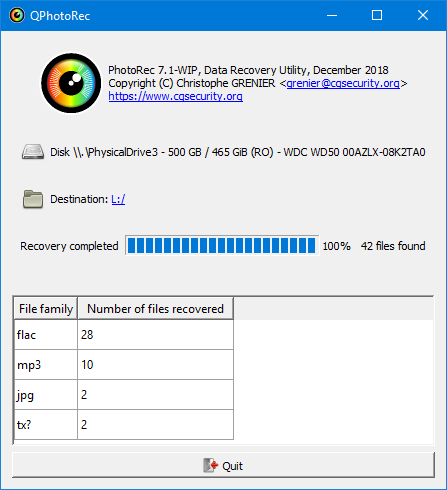 The purpose of TestDisk is to recover lost partitions and make non-booting disks bootable again. This handy open-source data recovery tool is licensed under the terms of the GNU General Public License, and it has features for both novices and experts.
TestDisk supports:
Windows;
MacOS,
Linux,
DOS,
FreeBSD,
NetBSD,
OpenBSD,
SunOS.
Unfortunately, it's nowhere near as easy to use as Disk Drill, which is why we recommend you read the official tutorial to learn how to recover lost or deleted music files using TestDisk.
Method #4: Recovering Files from Backups
If you're someone who keeps backups of your files, you can attempt to recover your deleted or lost music files via cloud backups or your external drive. It's good to create such backups since they can be beneficial in unexpected data-loss situations such as device formats, corruption with your storage device, etc. 
However, in case you don't have any backups, there's no need to worry. Your computer systems have some emergency backup features to help you restore your music. You can turn on the File History option on your PC or access Time Machine on your Mac to recover MP3 files. 
Recover MP3 Files Using Windows File History:
Open the Windows search tab and type in Restore your files using File History. It will redirect you to the Control Panel.

Ensure that the File History option is turned on. If the option is off, select an internal or external drive to backup all your information and data.
Now, select the Restore personal files option.

Go through the available backups or the music folder and locate the MP3 files you want to recover.
Once you've found the desired files, click on the green Recover button. Your file will then be restored to its original location.
Recover MP3 Files Using Mac Time Machine:
Open Spotlight [CMD + spacebar]. Now, type in Time Machine.

Navigate through the folders to locate your MP3 file from the local backups.
Once you've selected the file, click on the Restore option.

How to Avoid Losing Music Files
In order to avoid losing music files in the future, you should back up your music library on a regular basis and enable data protection in Disk Drill. To be more specific, you should enable Recovery Vault and Guaranteed Recovery, which are two different ways to avoid future data loss supported by Disk Drill.
Recovery Vault
makes it much easier for Disk Drill to
recover deleted or lost files
by saving the metadata
(filename, file location, etc.
) of all deleted files.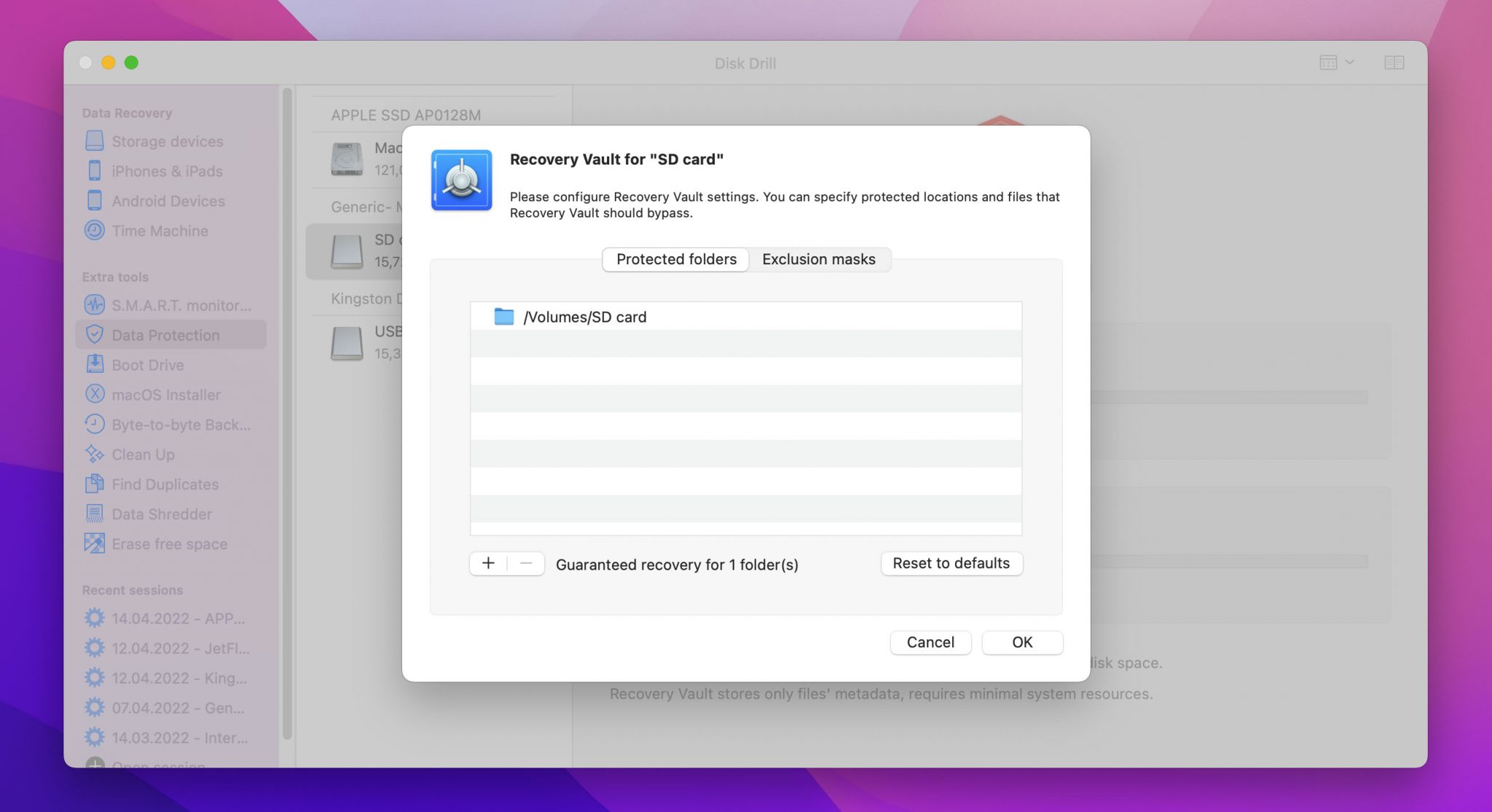 Guaranteed Recovery
, on the other hand, actually saves complete copies of all deleted files. Keep in mind that Guaranteed Recovery is supported only by the Mac version of Disk Drill.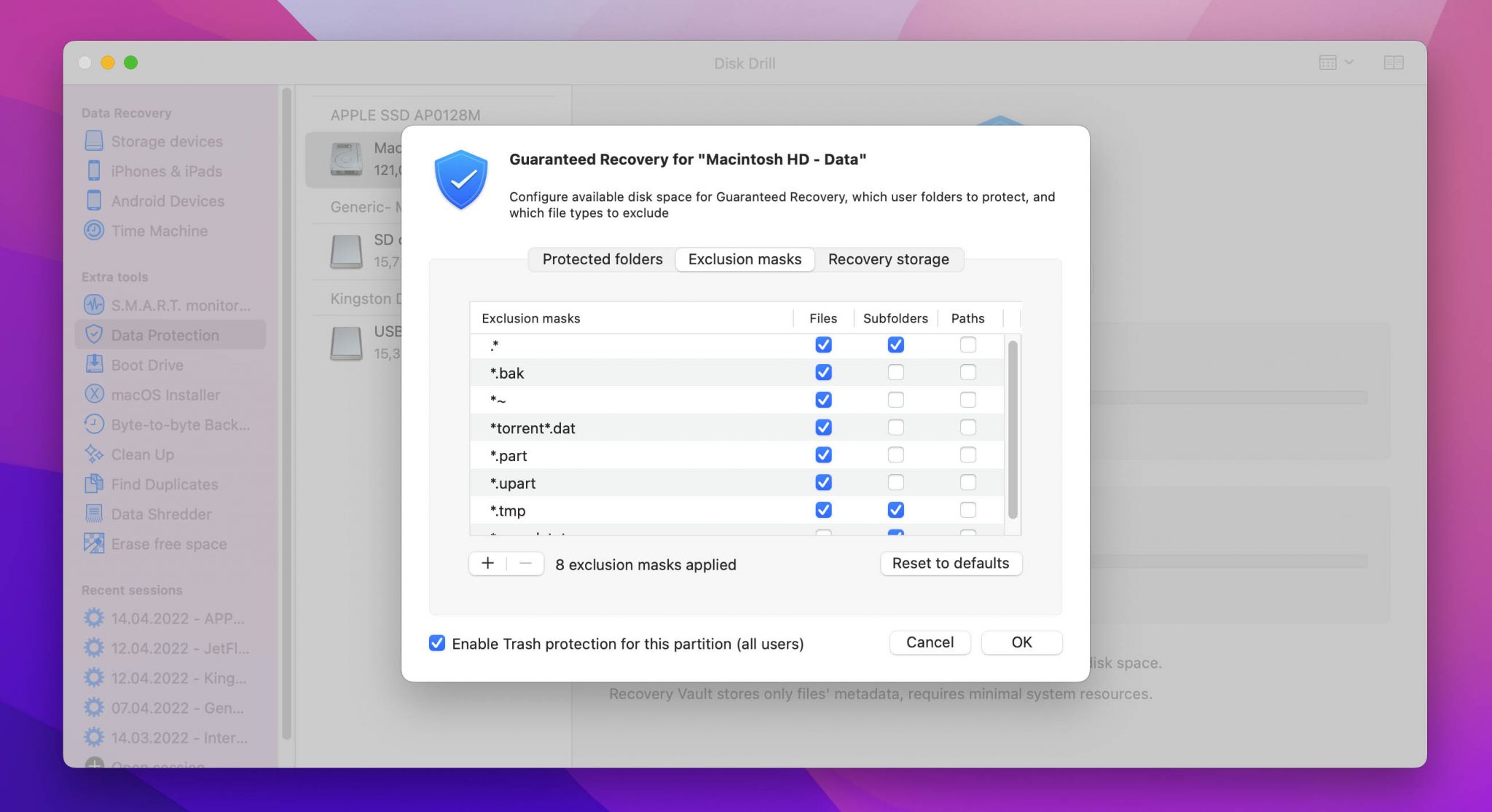 ---
Conclusion
It always feels horrible to lose your favorite music, regardless of how it happens. Fortunately, not all data loss scenarios are destined to end badly. If you have the right data recovery tool, the probability that you will see your files again is high.
🔰Disk Drill is our favorite data recovery tool because it hides all the complexity that goes into data recovery behind a single button. Despite delivering professional results, Disk Drill is nowhere as expensive as professional data recovery services, and there's even a free version that you can use to recover up to 500 MB of data without any limitations.
FAQ