Top 5 Best Free Data Recovery Software For Windows Revised
There are several best file recovery apps available for free.  Some of them are well known in the market, others not. This article summarizes the top 5. For each of these apps, it mentions its advantages and uses. At the end, it gives the links to the webpages where this free data recovery software can be downloaded.
1. Disk Drill
Disk Drill is a data recovery software, freely available for testing purposes. Developed by Cleverfiles, the app can be used to scan internal and external devices supported by FAT and NTFS file systems.
The app has two important additional data loss prevention functionalities.
The first, Recovery Vault, adds a layer to the Recycle Bin, and keeps a reference to any deleted file.
The second, Guaranteed Recovery, keeps a copy of each file moved to a previously selected folder, as for example the Recycle Bin.
In this manner, unintentionally deleted files have an enhanced chance of being recovered in an uncorrupted state.
In addition, Disk Drill allows the user to generate image files in the form of iso, img or dmg files. Therefore in practice, enables the user to conduct the data search in a clone, without taking any risk with the original source. This functionality is of particular importance in Forensic science.
Together, these functions make Disk Drill a very comprehensive free tool, which can be obtained without restore limitations via upgrade to the Pro version. Upgrades can be ensured forever by buying a once-off lifetime upgrade.
Summarizing, Disk Drill is not only free and comprehensive, but also a best buy data recovery software.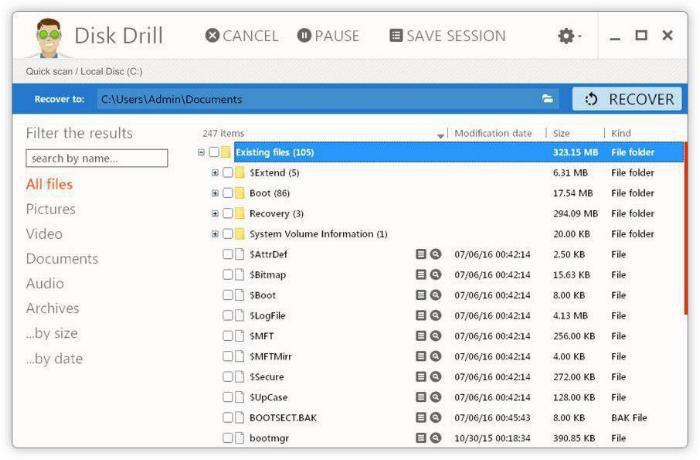 2. Restoration
Restoration is a small free file recovery software. Its main characteristic is simplicity, as it doesn't require a complex installation, but only a click on the .exe file. Moreover, once opened, it operates from a unique window, which contains everything necessary for the recovery operation, and is very easy to understand.
This best data recovery software rescues files from internal and external hard drives, memory cards, and other common storage appliances. It gives good scan results, with efficient recovery speed.
However, there have been reports that Restoration presents problems in Windows 8.
Overall, Restoration is one of the best data recovery software free apps available, due to its inherent efficiency and simplicity.
3. EaseUS Data Recovery Wizard
EaseUS Data Recovery Wizard is not just another best data recovery software, but also a user friendly app, with a Windows Explorer type interface, and a three easy step data recovery procedure.
This app is free for recovering data up to 2GB. It works on internal and external hard drives, USB flash drives, memory cards and partitions supported by FAT16, FAT32, NTFS, Ext2, Ext3 and HFS file systems.
The three steps of the data recovery process are:
first, select data type,
second, select location,
and third, preview and recover.
In addition, the company offers 12 years of sound experience in the area of data recovery.
In brief, EaseUS Data Recovery Wizard presents a practical option for casual data losses. If the user needs extra recovery capacity, the developer offers an upgrade to full functionality.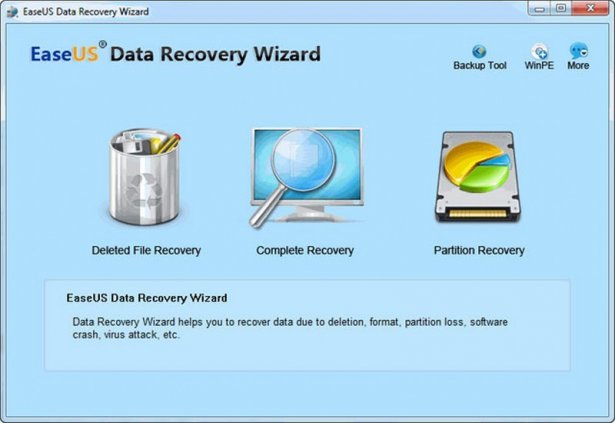 4. Pandora
Pandora is a free data recovery software, which comes with a wizard that makes the app very easy to use.
The app has to be installed in the computer, and can recover files from hard drives, memory cards, and basically any device that can be connected to a Windows computer.
Pandora uses three different recovery methods: browse, search and surface scan.
Browse presents a list of recovered files.
Search allows for the introduction of a search criteria, such as name like, date interval, or size range.
And finally, surface scan searches deeper into the device, taking longer time, but producing more complete results.
Overall, Pandora presents a very valuable option for the user, as it is completely free and easy to use. Its light approach makes it eligible for typical unintended file deletions.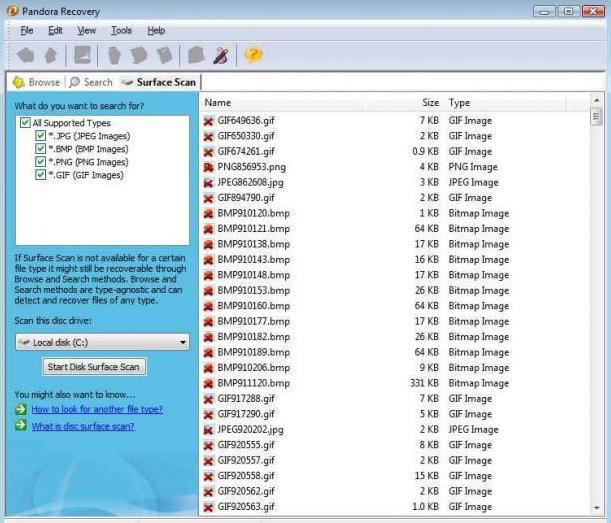 5. Recuva
Developed by Piriform, Recuva can recover permanently deleted files, which have been marked as free space by the operating system.
This free data recovery software can work on hard drives, USB flash drives, memory cards, MP3 players, and other storage devices supported by FAT and NTFS file systems. The app comes in 32-bit and 64-bit versions.
In addition, Recuva is available in installable and portable form. The portable version has the advantage of not having to risk the possibility of overwriting the hard drive, and therefore losing data during installation.
The app works as a Freemium, meaning that its functionality can be enhanced by acquiring a commercial license.
In summary, Recuva presents a good choice for both users, casual and frequent that require a solid app for data loss recovery.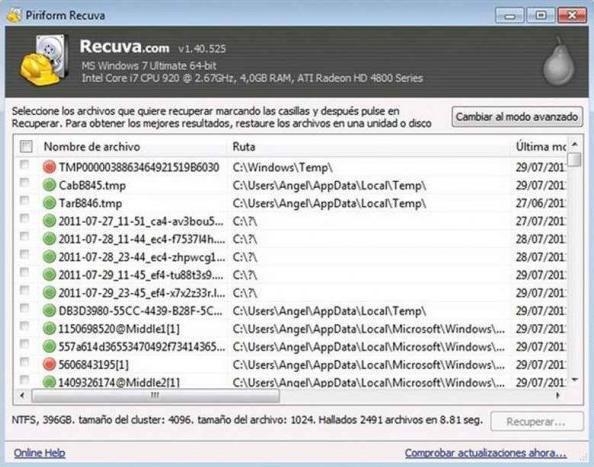 Data recovery Tools: Advantages and Functionality
updated:
February 17, 2018
author: