If you enjoy taking pictures with your smartphone, you will love our selection of the best Android & iPhone camera apps. It doesn't matter if you're looking for a replacement for the stock camera app that came preloaded on your smartphone or if you just want to experiment with filters and augmented reality effects — our list of the top 15 best Android and iOS camera apps has something for everyone.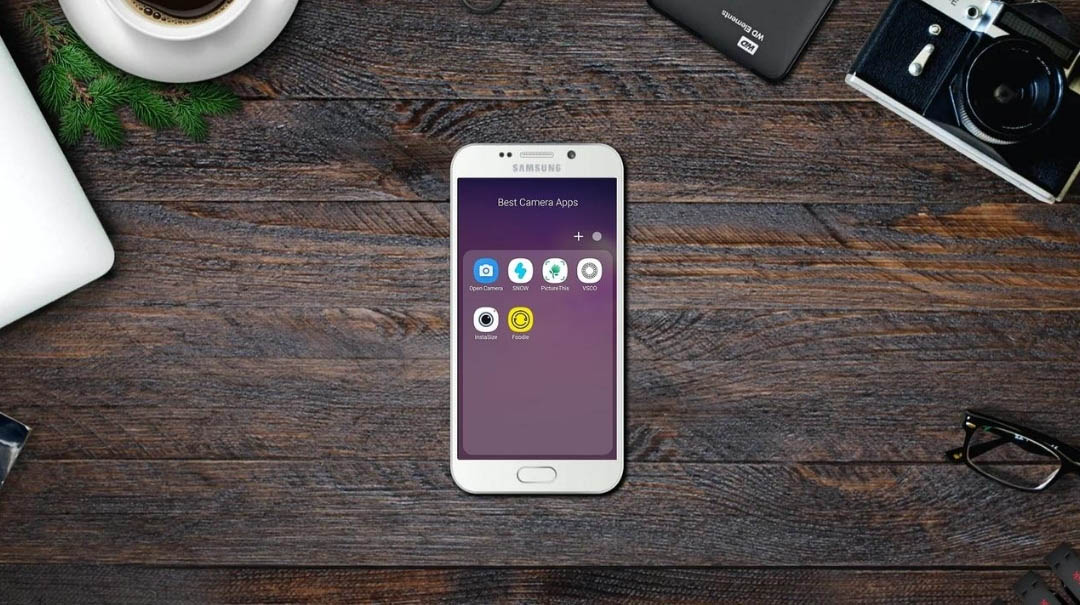 1. Instasize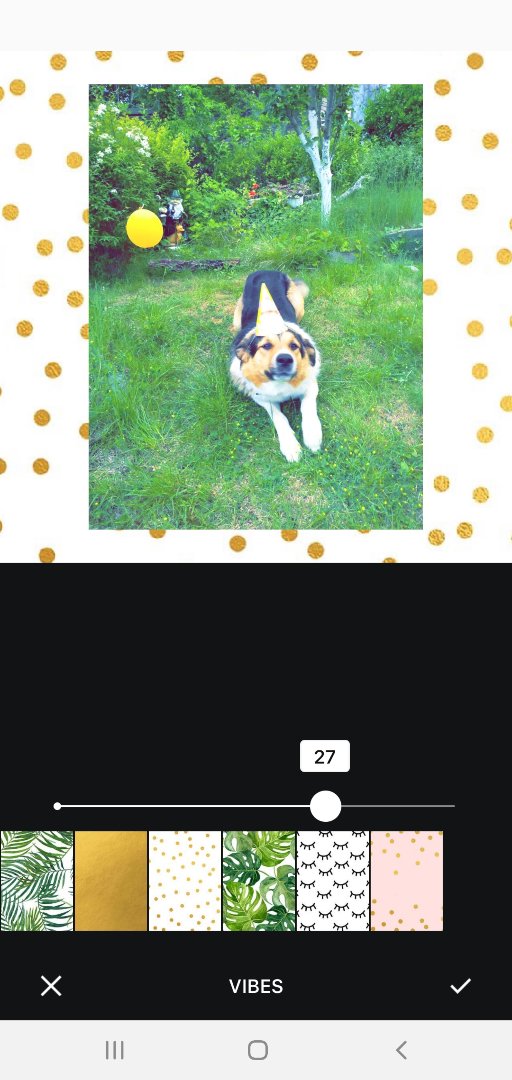 While Instasize gained popularity as the top resizing tool during Instagram's early days, the app has definitely evolved since then. Today, Instasize offers a wide selection of professional-grade filters, 80 unique frames and borders, and advanced beauty tools — all accessible in a few taps. If you're looking for an app that offers a complete suite of editing tools but is still beginner-friendly, then Instasize might be the one for you.
The app is available for free in the iOS and Google PlayStore, but you can also opt for a premium subscription that unlocks more features and exclusive content.
---
2. Open Camera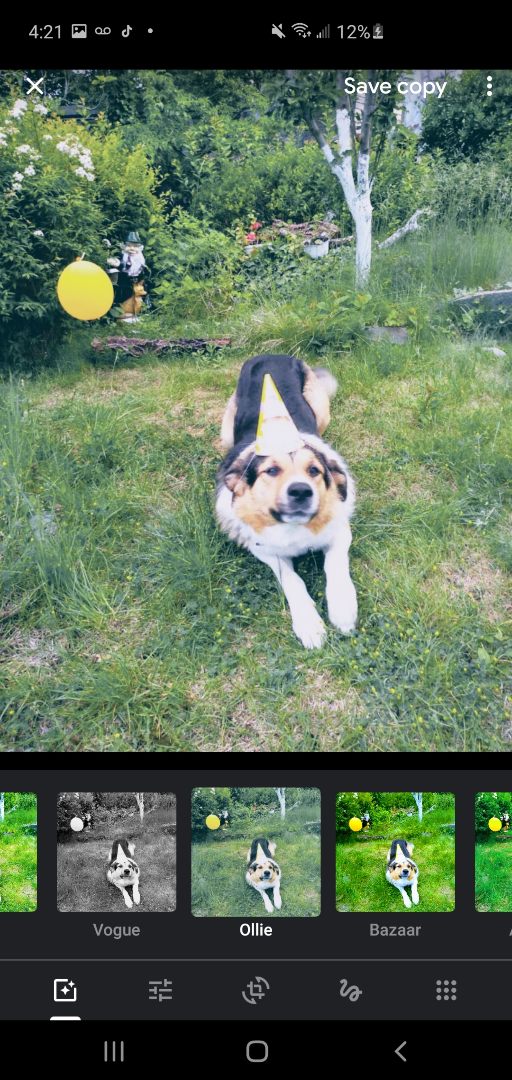 Open Camera is a completely free camera app that fully supports the Camera2 API, which provides an interface to individual sensors connected to an Android device and makes it possible to manually control everything from ISO to exposure time to white balance to focus distance.
Open Camera is free for Android, and it doesn't contain any ads. Its user interface could use some polish, and it's clear that the developers care more about features than usability, but considering its price, we can't really complain. Some features may not be available on all devices, as they depend on hardware or camera features and the Android version.
---
3. SNOW – AR Camera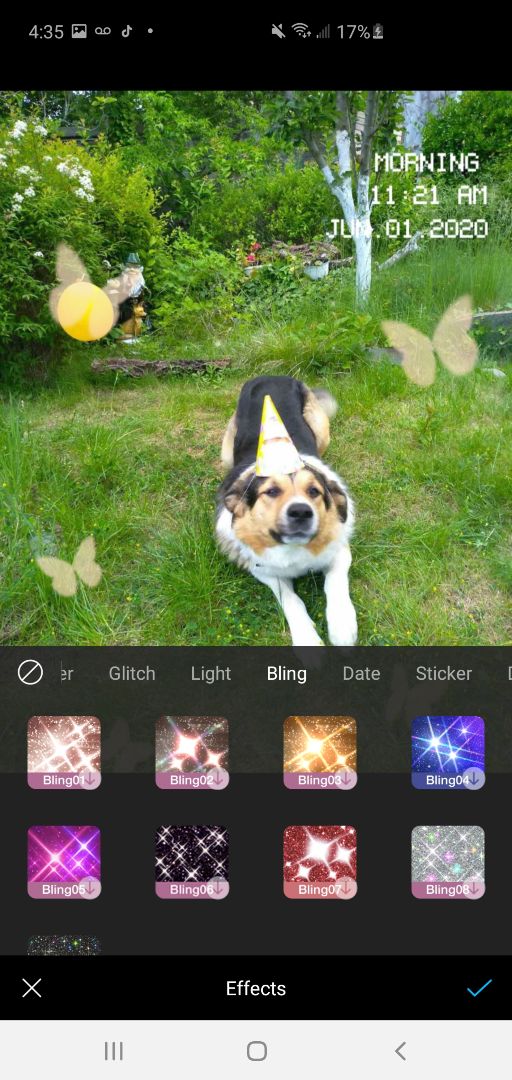 SNOW is a hit augmented reality selfie camera app that has been selected numerous times as the best iPhone and Android camera app.
Using cutting-edge computer vision, SNOW accurately detects human faces in real-time and applies a wide variety of fun stickers, visual effects, and beauty enhancements. SNOW can record short video clips and instantly convert them to GIF file format so you can easily share them with your friends or upload them online.
The app requires quite a lot of permissions to pull off various tricks, but it works even if you don't give it all permissions it asks for.
---
4. VSCO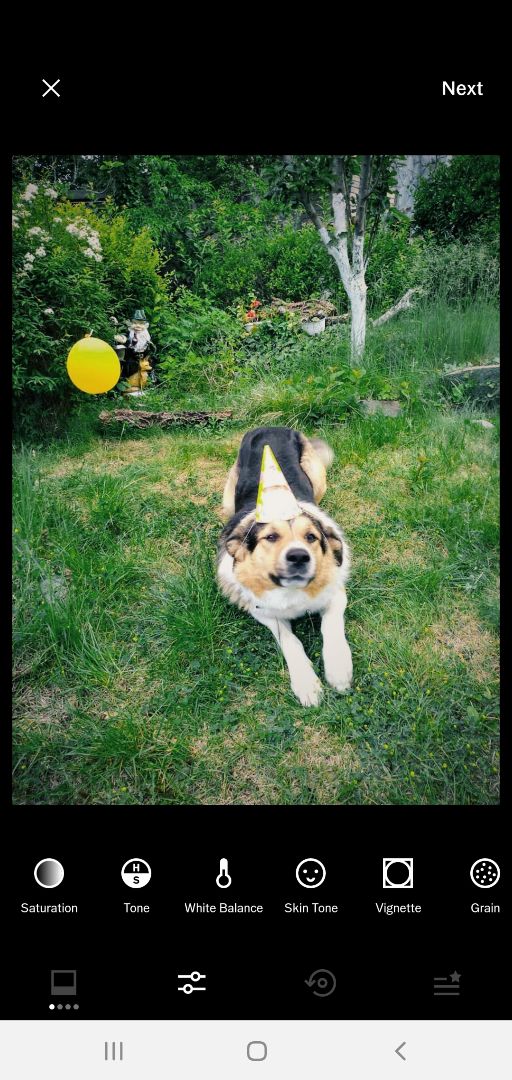 Considering how many best camera apps for Android or iPhone smartphones overwhelm users with an abundance of low-quality presets and filters, it's no wonder that social media websites are polluted with over-processed pictures that feel dated the minute they are uploaded. VSCO takes a more tasteful approach, offering a small selection of superior mobile presets that can add a very subtle yet distinct look to your pictures.
VSCO is also a private community of avid photographers from around the world, who share their pictures, leave comments and likes, and establish friendships with one another.
---
5. The Simple Camera
Sometimes the simplest solutions are the best. If the stock camera in your smartphone has an ungodly number of buttons and confusing options, you should consider replacing it with Simple Camera, which has only three main buttons and can take pictures and record video. The app is developed by Simple Mobile Tools, who've also released Simple Music Player, Simple File Manager, Simple Draw, Simple Calendar, Simple Contacts, Simple Notes, and Simple Gallery. Simple Camera works with all Android smartphones running the Android operating system version 4.1 and newer.
6. Foodie
Don't let anybody tell you otherwise: taking pictures of food is fun. But because we usually eat indoors, it's not always easy to take a sharp picture with vibrant, appetizing colors because artificial lighting can get in the way. Foodie is a clever camera app for Android that can make your food pics look more delicious with over 30 professional live filters and a very useful smart guide feature for taking top-down photos. Because food pics don't exist until they are shared, Foodie has one-tap sharing to all popular social media networks, including Instagram, LINE, Facebook, KakaoTalk, WeChat, VSCO, Weibo, and others.
7. Snapchat
Snapchat has single-handedly made image messaging fun while also popularizing augmented reality effects. Snapchat revolves around the simple fact that people love communicating with pictures. The problem with using pictures for communication instead of text messages is their large size. Even with heavy compression, Snapchat servers would have likely exploded by now if Snapchat developers hadn't decided to make Snapchat messages available only for a short while. Considering that Snapchat now has almost 200 million daily active users, we think it's safe to say that Snapchat's solution works. It's available for iOS and Android.
8. Camera FV-5
Camera FV-5 is the best camera app for Android for professional photographers and dedicated hobbyists who want DSLR-like manual controls. Camera FV-5 allows you to adjust all important parameters with a simple tap, and it has a DSLR-like viewfinder that conveniently displays exposure time, aperture, and stop value. Supported image formats include JPEG, PNG, and even 16-bit RAW in DNG. Camera FV-5 works with all Android devices with Android 5.0 and newer. While it's also possible to run it on older versions of Android, you won't be able to enjoy all of its features.
9. Camera360
With over 800 million users around the world, Camera360 is one of the most popular selfie camera apps, and we wouldn't hesitate to call it the best free IP camera software and the best free Android software currently available. Camera360 is a complete photo-taking and editing environment with a feature-packed photo editor and several shooting modes for taking fun selfies with real-time makeup and augmented reality effects. If you feel like taking a selfie but don't have your favorite lipstick nearby, Camera360 can virtually apply it for you, and it can even whiten your teeth while at it.
10. Candy Camera
Candy Camera has been nominated as the best camera app for iPhone several times, and its popularity among Android users might be even greater. The app features a diverse and always expanding range of filters designed with selfies in mind and changing between them is as easy as swiping left and right. All Candy Camera filters are applied in real-time and can be used together with fun stickers and beauty effects. If you sometimes feel embarrassed taking selfies in public, you can activate Candy Camera's silent mode to disable the shutter sound effect.
11. FaceApp
Do you want to know what your future self might look like? How about you as the other gender? With FaceApp, you can transform your face using state-of-the-art artificial intelligence in just one tap and share the result with your friends. While all effects can be applied for free, some are available in high resolution only after making an in-app purchase. Sure, the novelty of the app quickly wears off, but that shouldn't stop you from downloading it and having some fun with it.
12. Loopsie
The chances are that you've already seen mesmerizing cinematography upvoted to the stratosphere on Reddit or shared on Instagram. But if you don't know, a cinemagraph is a still photograph in which a minor and repeated movement occur, forming a video clip. It takes a lot of skill and practice to create a good-looking cinemagraph manually, but that doesn't matter anymore because Loopsie lets you create stunning cinemagraphs with a click of a button. Loopsie fully supports HD videos, and its user interface is so friendly that you will instantly understand how to use it.
13. Camcorder
The era of VHS is over, but the instantly recognizable look of a VHS tape lives on thanks to apps such as Camcorder, which applies a realistic VHS visual effect to your recordings in real time, allowing you to travel back in time and remind yourself of what it was like to record everyday moments on a handheld camcorder. The app even adds the current date to your video recordings, and our only complaint is that the date cannot be changed because it would then be easy to convince someone that the video was really recorded in the 80s or 90s.
14. Cardboard Camera
With Cardboard Camera, you can go back to the places you've visited and experience them as if you were really there, with sound in every direction and the ability to look around. To use the app, you will also need a Google Cardboard viewer, which costs just a few dollars because it's made from, well, cardboard. Best of all, Cardboard Camera also gives you access to virtual reality photos taken by other people, so you can virtually visit some of the most interesting places around the world.
15. Retrica
Retrica is a fun-to-use camera app that can add color to your everyday pictures and turn your collage shots or videos into easily shareable GIFs. Besides filters, Retrica also features over 100 stickers and stamps, and the app even allows you to decorate your photos with text and doodles. Retrica is also a lightweight social network where you can meet other creative people who share your interest in photography. The app has in-app purchases, but even the basic version has enough content to keep you busy for quite some time.