With all of the cloud based backup solutions from iCloud to Google Photos, sometimes photos still get erased or removed by accident. When we need to get back that photo before it's lost forever, Disk Drill has the ability to get them back.
iPhone Photo Recovery Plan
Before we install anything, let's go over a few steps on how to restore our images from a few different sources:
From the iPhone Photos app

From iCloud

From the iPhone with Disk Drill
We'll go over each of these options and show how to use it to restore pictures that were accidentally deleted.
---
Restore Deleted Picture on the iPhone with Photos App
---

By default, pictures taken with the Camera application are saved to the Photos application. If a photo is deleted, here's how to use Photos to get it back:
Go to the iPhone home menu.
Select the Photos app. It will display a list of albums – by default, the albums "All Photos", "People", "Places" and others are displayed down to "Recently Deleted". Here's an example with our album containing this handsome chap:
Select the folder marked "Recently Deleted". It will show the pictures that are scheduled for deletion and how much longer until they are removed permanently from the iPhone. Usually this process will last up to 40 days since it was "Deleted".
Tap the picture we want to recover, then tap Recover. The iPhone will display "Recover Photo" – if that's the right one, tap "Recover Photo" and the photo will be back in our Albums.
---
iPhone Photo Recovery with iCloud
---

If for some reason the photo isn't in the Photos "Recently Deleted" area, there's still a chance it can be recovered via iCloud. Here's how to restore deleted photos on iPhone without backing it up to the computer first:
Go to https://www.icloud.com. This provides access to Apple's cloud services, offered for free.
Log in with your username and password.
Once logged in, select "Photos" from the web page.
Click the album marked "Recently Deleted". Now we have a list of the photos ready for deletion within the next 40 or less days.
Select the photo we want to restore and click "Recover". It'll be back into our photo albums. It will also be restore onto the iPhone once it syncs with the iCloud service again.
---
How to Recover Deleted Photos from iPhone with Disk Drill
---
If the previous two options aren't working, the best chance we have left is to use Disk Drill to recover our files. We can download it for free at the official website, and has powerful algorithms with an easy to use interface that can recover deleted files, partitions, and information off of iPhones.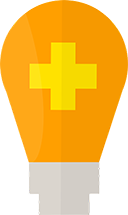 Even when a photo or other kind of file is deleted from an iPhone, the space is simply flagged for "use" by the rest of the operating system. This can mean that a file marked "Deleted" can still be there in the system's memory, until the phone decides it needs that space to write other photos or other information. If done in time, we can still recover deleted pictures from an iPhone even if the system tells us it's "gone".
Disk Drill works by scanning through an iPhone and Android devices to recover lost or deleted files as well. The steps below were performed using a Mac running a recent version of OS X for comparison.
How to use Disk Drill to recover deleted photos from an iPhone:
Download Disk Drill. Open the .dmg file and drag the Disk Drill application to the Applications folder on your Mac hard drive.

Plug the iPhone into the computer. If asked by the iPhone if we trust this computer, select "Yes" and enter the unlocking code.
Close all programs on the Mac. Especially those that connect to the iPhone like iTunes, iPhoto, and the like. The less communication that other applications have with the iPhone, the better it will be.
Double click on Disk Drill to run it. There are several installation procedures to be aware of, as well as additional file protections and monitoring that Disk Drill offers. We'll skip by the installation procedures for now, but check out the CleverFiles web site to learn more about them. When everything is finished, we'll see a list of drives and devices.
Click "Recover" on the row with the iPhone we want to restore from. This will launch the recovery procedure that will scan our iPhone, looking through the memory for files that have been marked deleted, but the data is still available.
Enter the iPhone's encryption password if Disk Drill asks for it. This is the one used for encrypting iPhone backups through iTunes on the local computer.
Wait. This is an important part. Disk Drill will be analyzing the iPhones databases and files, and analyzing what can be recovered. During this time, don't use the iPhone or anything that might interact with it. We want to maximize our chances of getting back information:
Review the files that Disk Drill displays when the scan is complete. This will include everything from iMessages, Notes, and other information that the iPhone can store.
From this point, there are two ways to restore our photos. We'll explore the Disk Drill only method, and the other method mounting the recovered information in Finder.
Method #1:
Select the folder marked Photos. Wait for Disk Drill to finish analyzing the thumbnails so we can see what photo to restore.
Select the photos to restore.
Select the directory that we want to restore the photos to in the "Recover to" section at the top of Disk Drill. It will default to the user's "Documents" directory.
Click Recover. With that, the selected photos will be restored to the specified directory.
If we want to use the Finder directly, follow these alternate steps after Disk Drill has completed it's scan.
Method #2:
Click "Mount Found Items as Disk".
Read the warning from Disk Drill – really it's just telling you how great using Finder.
Click "OK Let's Do it" – and now the recovered files will be mounted as a folder marked "Recoverable".
Open the mounted disk called "Recoverable" and go to the directory "Accessible Files", then "DCIM", then go through the subfolders from there to find the photo we want:
Copy the photos in finder that we want to recover. What's our final result? Our friend is back! He's sad because we wouldn't share our donut with him. Don't worry – we gave him a treat later to make up for it.
Prevention Is The Best Medicine
Apple and iOS has several options for keeping files from being lost. But, nothing is ever 100% secure or safe from any number of factors. Accident, bad timing, there's plenty of reasons why a photo can be removed.
Case #1


The first way to prevent photos from being lost from an iPhone is to have it registered with a cloud service like Apple's iCloud. It provides several services such as backups to Apple's cloud service storing photos, documents, and most importantly "Find my Phone" so if it gets lost or misplaced, the iPhone can tell us where it's at.
Case #2

Another option is to use another backup service such as Mega or Google Photos. Both services can work as a "backup to the backup", so even if we delete it from the iPhone or iCloud, another copy might be on those systems as well.
When those options aren't working are haven't been implemented, then we need to move past prevention and move onto more active plans to get our photos back.
---
iPhone Files Restored
Disk Drill can do more than restore photos from an iPhone. It can work on:
Messages,
Application data,
Any number of elements that we want to restore.
Download it at https://www.cleverfiles.com/ and get back what you need from your iPhone.