iPhone Basics: How To Put iPhone In Recovery Mode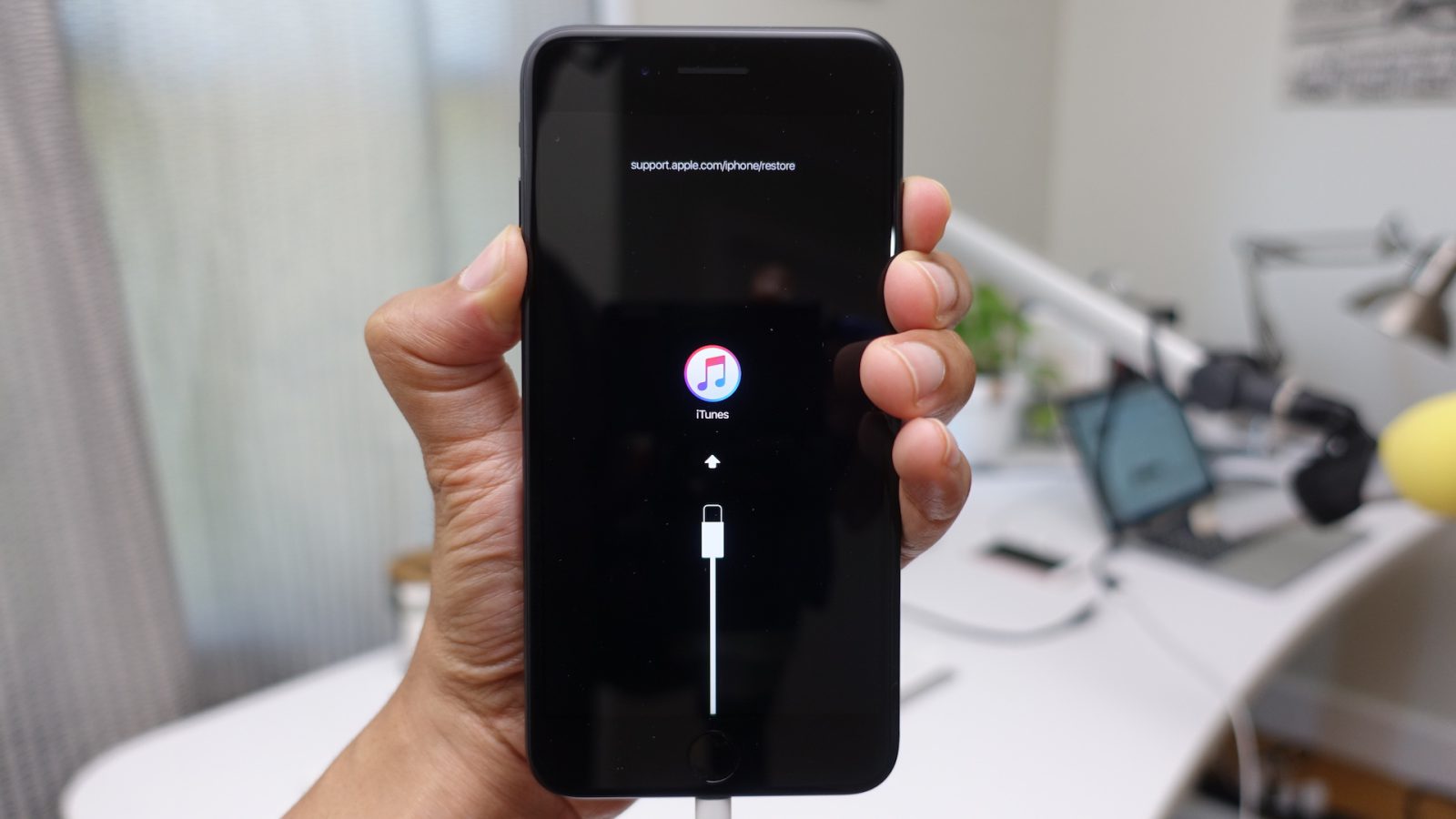 What Is iPhone Recovery Mode
Basically, iPhone Recovery Mode is a facility that your iPhone has, which allows you to restore a damaged iOS.
If you are trying to update your iPhone and you can't do it via software update, or you iPhone is not responding properly, then iPhone Recovery Mode may solve your problem. It is not difficult, but it requires that you carefully follow the necessary steps.
This article covers iPhone versions 3G and 3GS, 4 and 4S, 5, 5S and SE, 5C, 6, 6 Plus, 6S, and 6S Plus.
How To Put iPhone In Recovery Mode
In order to put your iPhone in Recovery Mode, you must connect it to a computer and use iTunes. Here are the necessary steps:
Step 1: Connect your Apple device to a computer and open iTunes.
Step 2: Once connected, press and hold both the Sleep/Wake and the Home button, in order to force restart. You must keep holding until you see the iPhone Recovery Mode screen. Please don't release the buttons when you see the Apple logo. It will probably take about 10 seconds for the iPhone Recovery Mode screen to appear.
Step 3: You will see the option to Restore or Update. Choose Update. iTunes will reinstall iOS without erasing your data. If your iPhone is stuck in Recovery Mode for more than 15 minutes and your device exits iPhone Recovery Mode, then, there may be a problem. Retry the process, but this time choose Restore instead. You will be in iPhone Restore Mode.
Step 4: Reset your device. If you had a backup either with iTunes or iCloud, you may be able to restore your old data from your backup.
How To Get iPhone Out Of Recovery Mode
If your iPhone is stuck in recovery mode, follow the steps below:
Step 1 – Connect your iPhone to your Mac.
Step 2 – Run iTunes on your Mac.
Stet 3 – iTunes will detect that the iPhone is in recovery mode, and will offer to restore it from the most recent backup available in iTunes or in iCloud.
Step 4 – Choose restore and your iPhone will be back to normal. However, you will lose your present personal data, apps that you have and settings. All of them will be restored to the ones existing in the backup.
How To Recover Your Files From Your iPhone
Disk Drill is an application by Cleverfiles that can help you to recover your lost files. This data recovery software is available as a free download. There is also a Pro version free of limitations.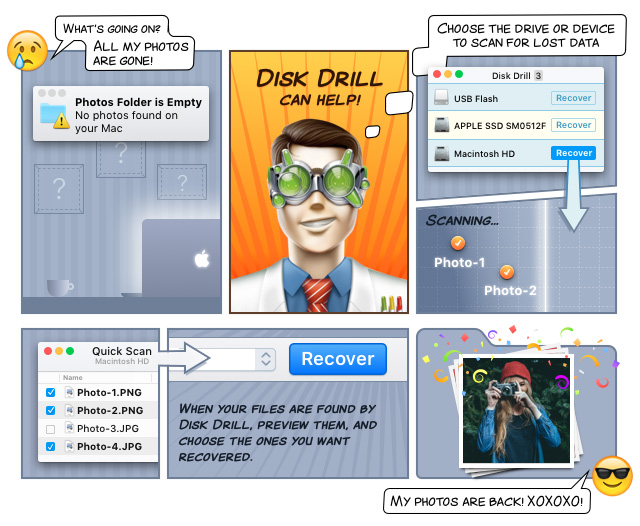 The new version of Disk Drill is available in more than 10 languages, including English, Turkish, Korean, Taiwanese, Arabic, and Malaysian. It has a new graphic user interface and faster recovery algorithms.
Disk Drill links to your iPhone via iTunes, and recovers your files from iTunes backups. Due to this, results are not presented in the usual Disk Drill friendly manner that you may already know. Also, Disk Drill uses different algorithms in its search, and therefore, Quick Scan, Deep Scan and Catalog Rebuilt are not available for iPhone, and in general neither for all devices that use iOS.
Useful Hints
Hint 1 – If you can't solve the problem, contact Apple Support, or go to an Apple Retail Store or to an Apple Authorized Service Provider, or contact an Apple Genius. They are all there to help you with this problem, and they have lots of experience with similar cases.
Hint 2 – If you don't have access to an Apple Computer, go to an Apple Retail Store or to an Apple Authorized Service Provider.
Hint 3 – If you have questions related to Disk Drill, contact Cleverfiles.
Hint 4 – Make frequent backups of your iPod files. Remember to test your backups. Sometimes backups may be corrupted, and therefore, no data can be recovered from them.
Hint 5 – Avoid doing things like jailbreaking your iPhone. Remember, Apple products and products recognized by Apple are the best options to keep your iPhone in a healthy condition.