Are you having trouble accessing files on an SD card because it's corrupted or damaged? We understand your pain, which is why we've put together this comprehensive overview of 13 solutions on how to fix a corrupted SD card and repair logical damage. 
Common Signs Indicating SD Card Corruption/Damage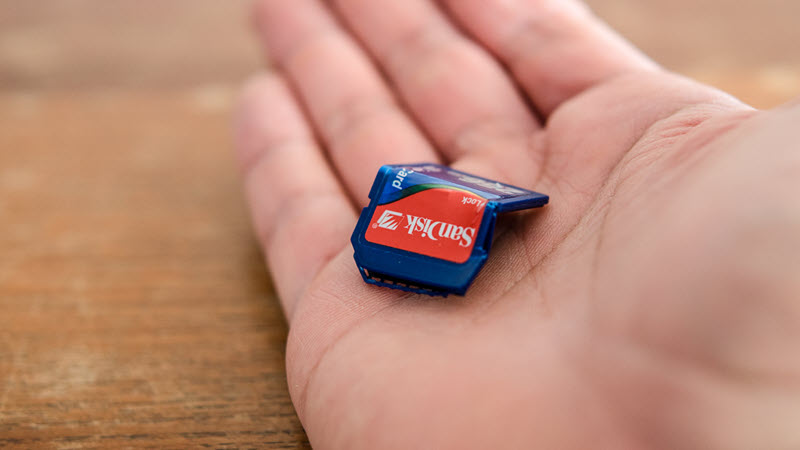 It's possible for a perfectly working SD card to fail without warning, but most SD cards first show certain tell-tale signs of corruption/damage before they stop working. If you learn to recognize these signs, you'll become able to back up your data in time and fix the underlying problem while you still can. 
Signs of SD card corruption/damage:
| | |
| --- | --- |
| Symptom | Desription |
| 👀 No SD card detected | You insert your SD card into your digital camera or laptop, wait, wait some more, but nothing happens. No sound, no message, nothing. An experience like this can be alarming, but it doesn't necessarily mean that your SD card is dead. In the next section of this article, we explain how to fix an SD card that's no longer detected. |
| 🖊️ Read/write issues | When transferring data to/from an SD card, there shouldn't be any error messages indicating read/write issues, and you definitely shouldn't have to attempt to transfer the same file multiple times just for the transfer to finish successfully. Every read/write issue you encounter should be a major reason for concern. |
| 🔌 Connection issues | If you have to reinsert the SD card several times before it finally mounts properly, you might be dealing with SD card corruption or even physical damage. SD cards are notoriously fragile, and it doesn't take much for them to crack, bend, or twist. When that happens, the small metal pins may come out of alignment and cause connection issues. |
| 🧹 Windows format error | When you see the dreaded Windows format error (You need to format the disk in drive X: before you can use it), you know there's something wrong with your SD card. If the SD card is empty, you can simply format it, and it should work again. But if it contains important data, you need to fix it using one of the methods described below. |
| 📄 Missing files | One obvious sign that something is seriously wrong with your SD card is the sudden absence of files you haven't deleted yourself, especially when combined with random error messages. When files go missing, it usually means that the file system has been damaged, and it could be only a matter of time before the damage spreads. |
| 🤨 Unknown files present | Conversely, corruption can cause unknown files to appear on your SD card. Such files tend to have nonsensical names and be impossible to open using any installed software application. |
| 🗜️ Wrong SD card capacity | If the storage capacity of your SD card is supposed to be 64 GB, but your operating system is telling you that it's only, let's say, 39 GB large, then it could be corrupted. Of course, it's also possible that the SD card is simply formatted wrong. |
| 🐌 Slow performance | Corruption or damage can negatively impact the performance of your SD card and make data transfers take a very long time. In extreme cases, it might take you as much as several hours to transfer just a few photos or video files. |
| 💥 Device Malfunction | If your SD card has become corrupted, it can directly cause malfunction to the device it's been inserted in. A black screen can appear on your digital camera or an "SD Card error" message would flash on your GoPro when you try to access it. |
| 📖 SD card displays as RAW | When your SD card is not properly formatted with a file system, it can become RAW. The RAW SD card becomes unreadable by any operating system and is a clear sign of SD card corruption. |
Ways to Fix Corrupted or Damaged SD Card
Let's take a look at 13 ways to fix a corrupted SD card so that you have plenty of solutions to choose from when you recognize the first signs of corruption or damage. 
Way 1:

Try Another USB Port or Change the Adapter or Card Reader

This is by far the easiest fix you can try, which is why you should always start with it before you move on to other ways to fix a corrupted/damaged SD card.
If you have a laptop with a built-in SD card reader, we recommend you purchase a USB card reader and try several different USB ports, preferably on more than one computer. 
You should also rule out that your microSD card to SD card adapter is to blame by using a different adapter or connecting the microSD card directly to your computer via a microSD card reader. 
Way 2:

Fix a Card by Trying CHKDSK Command to Check for Memory Card Errors

Included in all versions of Windows is a command-line utility for checking the file system and file system metadata of a volume for logical and physical errors. This utility is called CHKDSK, and it's actually much easier to use than most people think. 
To fix a corrupted SD card using the CHKDSK command:
Type "cmd" in the search box on the taskbar and select Run as administrator. 
Enter the following command (make sure to replace X with the letter assigned to the SD card you want to fix) and press Enter: chkdsk X: /f (The /f parameter tells CHKDSK to fix all memory card errors.)
Wait for CHKDSK to finish. The process may take several hours, depending on the size of your SD card.
If you're wondering how to fix corrupted a microSD card, we have good news for you: this and all other methods described in this article can be used for all types of SD cards. 
Way 3:

Use SD Card Data Recovery Software to Recover Files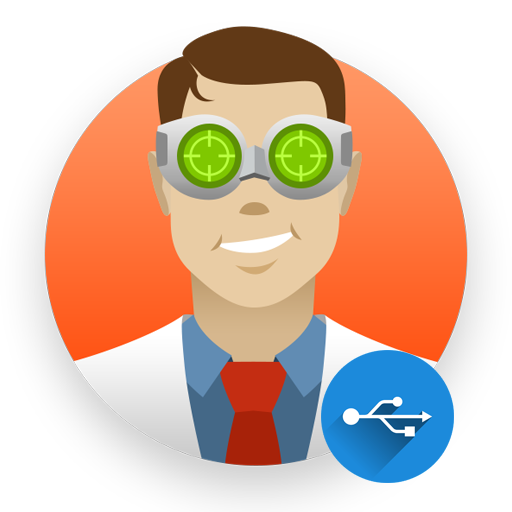 SD card corruption and damage may result in the loss of important files. To get them back, you can use SD card data recovery software like Disk Drill. 
Disk Drill is a reliable data recovery solution with support for all types of SD cards, including SD, SD High Capacity (SDHC), and SD Extended Capacity (SDXC). It can quickly recover any files (pictures, videos, audio, documents, etc.), and you can preview recoverable files before recovery.
FAM!! I DELETED SOME FILES BY ACCIDENT ON MY MEMORY CARD!! LITERALLY 15MINS WORTH OF FOOTAGE! I TRIED MANY RECOVER PROGRAMS ALLLLLL NIGHT! PROBABLY SPEND $300 ON SCAM ONES! FINALLY GOT ONE! BIG TIP FOR ANY YOUTUBERS WHO NEED THIS IN THE FUTURE! USE DISK DRILL!

— Cash ✌🏾HYPE (@CashNastyGaming) June 8, 2020
The free version of Disk Drill lets you recover up to 500 MB, and it comes with several handy data protection and backup features, which you can use to protect your SD card against future data loss. 
To recover files from an SD card using data recovery software: 
Download and install Disk Drill.

Data recovery for free
Your Companion for Deleted Files Recovery

Connect the SD card to your computer and launch Disk Drill. 
Select the SD card and click Search for lost data.
Check the files you want to recover.
Click the Recover button at the bottom.
Specify the recovery destination and click OK to begin the recovery of your files.
Way 4:

Try to Use SD Card on Another Device/PC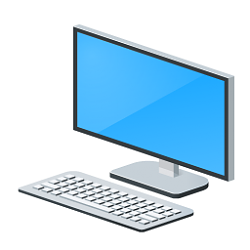 It's possible that your SD card is perfectly fine and that all the issues you're experiencing with it are caused by your computer. To rule out this possibility, you should try to use the card on another computer or device. 
You can ask your friend to let you use his/her computer, or you can visit a public library and use one of their computers to verify that the issues you're experiencing happen on every device. 
If you're trying to diagnose a microSD card and have a smartphone with a microSD card slot, you can use it as a convenient test device and verify your card's functionality without a computer. Just be careful because your smartphone might ask you if you want to format the SD card, so make sure you don't accidentally erase it. 
Way 5:

Assign a New Drive Letter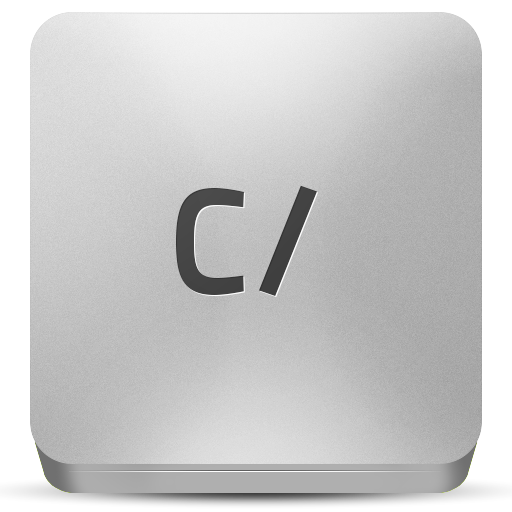 Surprisingly many SD card errors can be solved by assigning a new drive letter to the SD card. The errors solved by this method typically have something to do with conflicting drive letters, which may happen as a result of the operating system not updating drive letter information properly. 
To assign a new drive letter to an SD card: 
Type "disk management" in the search box on the taskbar and select Create and format hard disk partitions. 
Right-click on your SD card and select the Change Drive Letter and Paths… option. 
Click the Change… button.
Select a new drive letter and click OK. 
Click OK again to close the Change Drive Letter and Paths window. 
Way 6:

Reinstall SD Card Drivers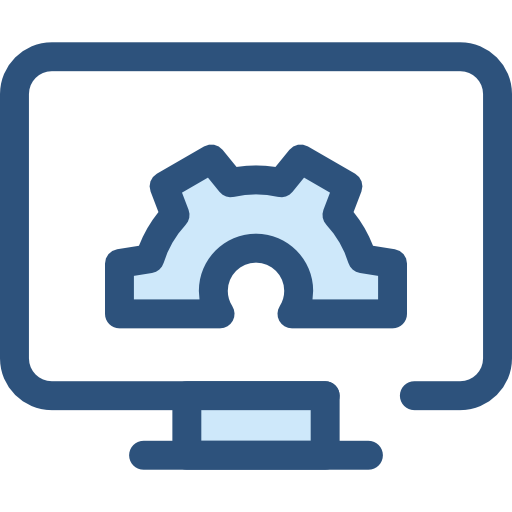 Windows automatically downloads and installs the most recent drivers through Windows Update, but not all driver updates go exactly according to plan. If you suspect that your SD card is misbehaving because of a faulty driver update, you should reinstall it manually.  
To reinstall card drivers: 
Type "device manager" in the search on the taskbar and select Device Manager. 
Go through the available categories and look for your SD card (we found it located under Portable Devices).  
Right-click the SD card and select Update driver. 
Select Search automatically for updated driver software.
Select Update Driver.
If Windows doesn't automatically find a suitable driver, you can look for it on the manufacturer's website and install it manually by selecting Browse my computer for driver software in step 4. 
Way 7:

Fix SD Card Using Windows Repair Tool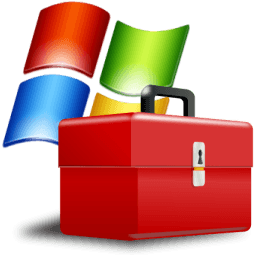 Included with Windows is a graphical tool capable of checking drives for file system errors. This tool is commonly referred to as Windows Repair Tool, and Windows sometimes automatically launches it when you insert a corrupted drive. That said, you can also invoke it manually and use it to scan any drive for errors. 
To fix an SD card/USB drive using Windows Repair Tool: 
Type "this PC" in the search on the taskbar and select This PC. 
Right-click on your SD card and select Properties. 
Click Tools and select the Check option. 
Click Scan and repair drive.
If you see a warning message saying that Windows can't repair the drive while it's in use, save any unsaved work on the SD card and choose to repair it now or on the next restart. 
Way 8:

Fix SD Card by Formatting a RAW SD card to FAT32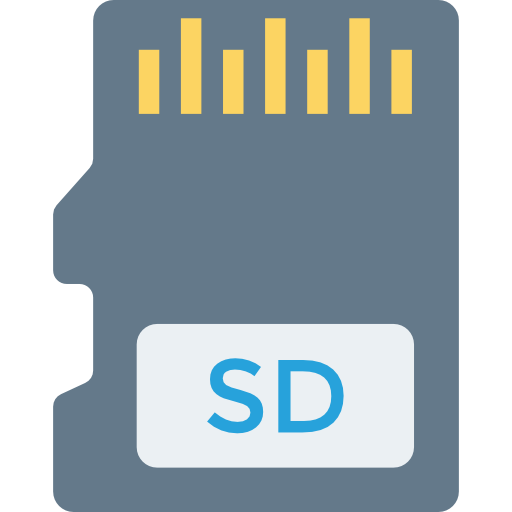 An SD card may seem to be corrupted if it has no file system on it. Such an SD card is typically referred to by experts as RAW, and most operating systems won't display it as an available storage device and allow you to write files to it. 
Since a RAW SD card shouldn't have any data on it, formatting it to FAT32 is a relatively safe operation. Just make sure to select the RAW SD and not some other storage device. 
To format a RAW SD card to FAT32:
Connect the SD card to your computer. 
Type "cmd" in the search box on the taskbar and select Run as administrator. 
Type diskpart and press Enter on your keyboard. 
Type list volume and press Enter. 
Type select volume <the number corresponding to the RAW SD card> and press Enter. 
Type format fs=fat32 and hit Enter. 
Diskpart is a useful command that can do a lot more than format RAW partitions, as we explain in the next chapter. 
Way 9:

Use the Diskpart Command in CMD (without Formatting)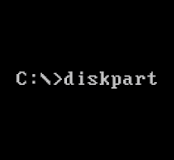 Not being afraid of the command line pays off because it means that you can use powerful tools like Diskpart to fix SD card issues without formatting. 
When using Diskpart, keep in mind that you must first select the correct drive and then apply commands to it. As a safety measure, we recommend you disconnect as many drives as possible to minimize the possibility of selecting the wrong one. 
To fix an SD card using Diskpart:
Connect the SD card to your computer. 
Type "cmd" in the search box on the taskbar and select Run as administrator. 
Type diskpart and press Enter on your keyboard. 
Type list disk and press Enter. 
Type select disk <the number corresponding to your SD card> and press Enter. 
Type recover and hit Enter. This command will refresh the state of the SD card.
That's how to fix a damaged SD card without formatting it using Diskpart. You can learn more about this useful tool and everything it can do on Microsoft's website. 
Way 10:

Create a Partition on the SD Card

It's easy to mistake an SD card with no partition on it for a corrupted one because both heavily corrupted SD cards and SD cards without a single partition are unusable.

Fortunately, you can create a new partition in just a few steps: 
Connect the SD card to your computer. 
Press Win + X and launch the Disk Management tool.
Right-click the SD card and choose to create a New Simple Volume.
Follow the step-by-step partition creation wizard. 
Enjoy your working SD card! 
Way 11:

Format to Repair Corrupted SD Card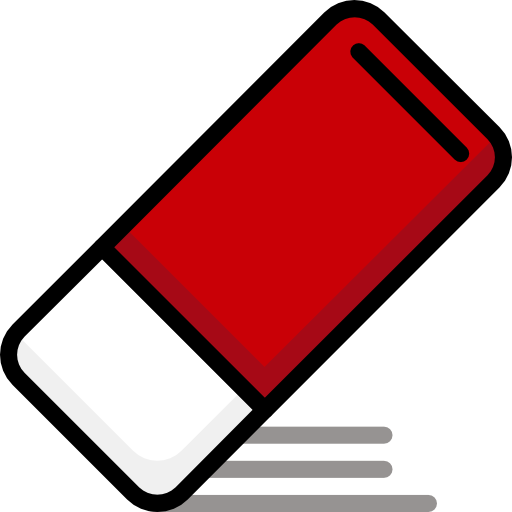 Formatting is a drastic way how to fix a corrupted SD card, but it can quickly and effectively replace a faulty partition table with a new one and recreate a damaged file system. 
While there are many different ways how to format an SD card, they all accomplish the same goal, so there's no reason to use unnecessarily complicated third-party tools since the formatting tool in Windows is more than enough to get the job done. 
To format a corrupted SD card: 
Type "this PC" in the search on the taskbar and select This PC. 
Right-click on your SD card and select the Format… option. 
Select the desired File system. You can leave the allocation unit size as it is. 
Make sure the Quick Format option is not checked. 
Click Start to format the SD card.
The difference between Quick Format and Full Format is that the latter scans the formatted device for bad sectors, while the former only removes address files from it. 
Way 12:

Make Sure Hidden Files Are Displayed by Your Operating System

In some cases, your SD card might suddenly show that its empty or only partial data might show up on it after you've fixed the corruption error. This happens if your data is hidden. To unhide your data and files, you would have to modify viewing settings and allow all files on your SD card to be viewed. 

To show hidden files on the damaged SD card on Windows 10/11:
Connect the SD card to your PC.
Open File Explorer and right-click on the SD card.
Select Properties. Now, go to the View tab.
Under Hidden files and folders and click Show hidden files, folders, and drives. 
Click Apply and finally, hit OK. 
Way 13:

Nothing Worked? Use SD Card Data Recovery Center to Restore Lost Files

Have you tried all 10 solutions described so far in this article and found no success with any of them? Then, it's probably the right time for you to take your SD card to a data recovery center and let professionals restore all lost files for you. 
When selecting a data recovery center, look for the following:
Clean rooms and professional equipment: There are many people online who offer data recovery services but lack the necessary equipment and expertise. Even though they might charge cheaper prices than professionals, the extra risk is almost never worth the discount. 
Recovery guarantee: Avoid data recovery centers that charge money even for failed data recovery attempts. True professionals don't charge their customers for jobs they don't finish successfully.
Positive reviews: Always read online reviews when selecting a data recovery center. If you stumble upon a data recovery center with a suspiciously high number of negative reviews, we recommend you avoid it unless you're ready to write your own negative review in the future. 
One data recovery service that meets these criteria is CleverFiles Data Recovery Center, whose offline data recovery services are provided by ACE Data Group, one of the most respected players in the data recovery industry.
Tips to Protect Your SD Card from Data Loss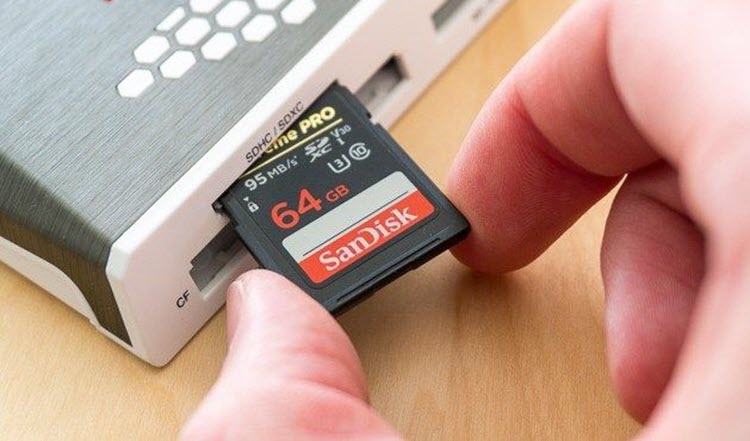 We could go on and on about the fragile construction of SD cards or how easy it is to format them by accident. But instead of telling you something you already know, we want to give you some useful tips to protect your SD card from data loss. 
Always safely eject the SD card from your computer before removing it. Don't be lazy to spend the extra few seconds it takes to safely eject your SD card before you remove it from your computer because that's the only way to prevent ongoing read/write processes from being interrupted. 
Don't subject your SD card to extreme temperatures, and keep it away from dust and water. While you can buy SD cards that are designed for more extreme conditions, regular SD cards can't withstand prolonged (and sometimes even short-term) exposure to the elements. 
Avoid writing data to the SD card if there's a risk of a sudden loss of power (such as when recording video using a camera that hasn't been charged in a while). It's possible for a partially saved file to be completely impossible to open—it all depends on its file format and overall condition. For example, you could be recording a video for 10 minutes only to lose it all due to a sudden loss of power. Needless to say, avoiding such situations should be your top priority. 
Regularly transfer files from the SD card to your computer or cloud storage. We don't recommend using SD cards for long-term storage. It's much safer to store files in the cloud or even on at least two different internal hard drives. 
Use multiple SD cards and avoid filling them up to their maximum capacity. This tip boils down to the old proverb that warns not to invest all of your resources into a single thing: Don't put all your eggs in one basket. SD cards are affordable these days, so there's no reason to use just one. 
Avoid no-name SD cards of questionable quality. Leading SD card manufacturers have strict quality control mechanisms to ensure that faulty units don't reach their customers, so it's always better to spend extra money to avoid the risk of getting a defective unit. 
Always have reliable data recovery software ready. When SD card data loss occurs, it's often possible to reverse it, but you need to act quickly. Having reliable data recovery software already installed on your computer allows you to start the recovery process as soon as possible. 
Don't ignore SD card error messages even if they don't seem important. You may think that a certain error message is unimportant and safe to ignore, but get it wrong just one time, and you can lose gigabytes of important data. When an error message appears, we recommend you scan the SD card using a tool like CHKDSK. Should issues with SD card errors continue, then it's probably a good idea to stop using the card. 
With these simple tips, you can prolong the lifespan of your SD card and protect it from data loss. 
Conclusion
SD cards can become corrupted or damaged for many different reasons. Luckily, there are just as many effective solutions that you can use to fix them. In this article, we've described 13 proven ways on how to fix a corrupted SD card, including a versatile data recovery software solution called Disk Drill.
FAQ