When you type the phrase "recover formatted sd card" into Google, you get 33,110 results. That's an awful lot of results for something so specific. Apparently, many people often manage to format their SD cards by accident and are desperate to restore what was once on them.
Unfortunately, there's no modern operating system that gives its users the option to quickly and easily recover formatted SD cards and other storage devices. That's because formatting is different compared to simply hitting the delete key on your keyboard, which just sends the selected files or folders to the Recycle Bin or Trash.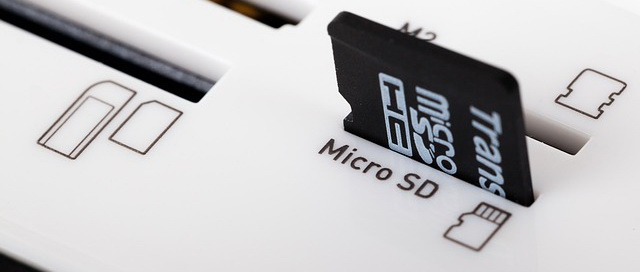 In doing so, your files move from one place (the SD card) to another (the digital junk pile). However, when you format an SD card, your computer or camera or smartphone marks all storage space as empty. This, in turn, allows other apps and devices to overwrite it, and that's the last thing you want to happen.
Is It Possible to Recover Deleted Files from SD Card?
Once overwritten, there's really no way how to recover formatted SD card and all its content. What you need to do, instead, is quickly download a data recovery software solution capable of restoring data from a formatted SD card.
FAM!! I DELETED SOME FILES BY ACCIDENT ON MY MEMORY CARD!! LITERALLY 15MINS WORTH OF FOOTAGE! I TRIED MANY RECOVER PROGRAMS ALLLLLL NIGHT! PROBABLY SPEND $300 ON SCAM ONES! FINALLY GOT ONE! BIG TIP FOR ANY YOUTUBERS WHO NEED THIS IN THE FUTURE! USE DISK DRILL!

— Cash ✌🏾HYPE (@CashNastyGaming) June 8, 2020
Currently, there are dozens if not hundreds of SD card data recovery programs available for Windows and Mac OS X. Some of them will cost you an arm and leg while others are free to download; some can handle only a few file formats while others support hundreds of them; some are so complicated that even IT professionals struggle to use them while others are so simple that you can recover your files in just a few minutes — you get the idea.
Best Software to Recover Data from Formatted SD Card
Our experience tells us that Disk Drill is the best blend of usability and functionality there is. Built using state-of-the-art user experience and user interface design principles and guidelines, the latest version of Disk Drill by CleverFiles stands out with its signature one-click recovery method and wide range of extra features.  

Data recovery for free
Your Companion for Deleted Files Recovery
Steps to Recover Deleted Files from a Formatted SD Card
Insert the formatted SD card into your computer. Disk Drill will automatically detect it, allowing you to start the recovery process.
Scan your SD card with Quick or Deep Scan. Because Disk Drill employs several sophisticated data recovery algorithms to restore over 200 different file types, the recovery process can take a few minutes. Needless to say, it's worth the short wait.
Preview your files.
Select all files you need to recover.
Press the "Recover" button. When Disk Drill locates all the content of your formatted SD card, it will give you the option to either restore everything that was on it or select just those few files that you need the most.
With Disk Drill, recovering the content of a formatted SD card couldn't be simpler. Best of all, you can download Disk Drill for free from its official website.
FAQ