Founded in 1988, SanDisk is an American manufacturer of flash memory products such as memory cards, USB flash drives, and solid-state drives. They are currently the third-largest manufacturer of flash memory products in the world.

SanDisk products offer an excellent price to performance ratio, so it's no wonder that SanDisk is the first choice of so many professional and regular content creators and computer users alike. With so many SanDisk storage devices being pushed to their limits every single day, it's understandable that there are so many SD card recovery tools.
SanDisk recovery software tools can help you get back lost or corrupted files from not only SanDisk storage devices but also storage devices from other manufacturers. We have selected top 10 best SanDisk recovery tools, making sure to include SanDisk recovery free tools as well as some premium options.
From SanDisk recovery SD card to Android and iOS data recovery to hard drive recovery, Disk Drill is a tried and tested data recovery solution that does it all.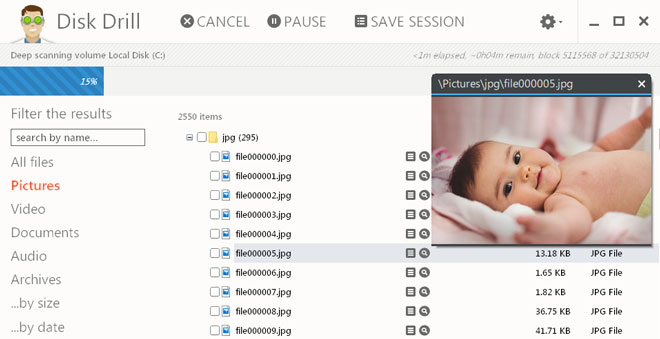 When you lose important data from any storage device, the last thing you want is to waste time on some obscure, hard-to-use tool. With a tool like that, one wrong click or command could be the difference between irreversible data loss and successful recovery. What you need is a data recovery solution like Disk Drill. That is a solution that's both intuitive and powerful, affordable and comprehensive.
Disk Drill can be downloaded for free and instantly used to recover over 200 file formats from all storage devices, including SanDisk memory cards.
How to Recover Data from a SanDisk SD Card
Step 1. Download and install SanDisk SD card recovery software.
Step 2. Connect a SanDisk SD card to your PC.
Step 3. Select and scan your SanDisk SD card.
Step 4. Find and preview SD card files.
Step 5. Click "Recover" to restore lost data.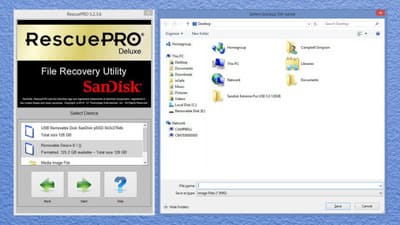 SanDisk RescuePRO is a simple data recovery utility for SanDisk memory cards.
SanDisk RescuePRO is available in two editions: Standard and Deluxe. Both versions support all types of flash memory cards SanDisk manufacturers, but the Deluxe edition can recover far more file formats than the Standard edition. What's more, the Standard edition only supports flash memory cards up to 64 GB, while the Deluxe edition supports flash memory cards up to 512 GB.
Both editions feature the same simple user interface, which presents users with a few basic options for data recovery. If flash memory card recovery is all you need, SanDisk RescuePRO is an interesting option, especially if you can get it for free when you purchase a product from SanDisk.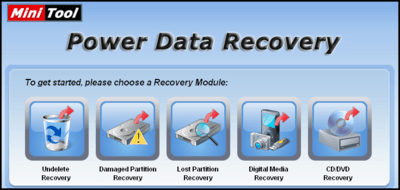 MiniTool Power Data Recovery is a popular data recovery software that uses a simple three-step process to help users easily recover all lost data from any storage device.
Users of SanDisk flash memory cards will likely be most interested in the digital media recovery capabilities of MiniTool Power Data Recovery, which include support for all commonly used RAW image file formats as well as most raster and vector graphics file formats, such as JPEG, PNG, and GIF.
The software is available in several editions, including the Free edition, which is great for home users who only need the software for one-time data recovery. Those who plan on using MiniTool Power Data Recovery more often should purchase either the Personal edition, which costs $69 or the Commercial edition, which costs $119. Special editions are also available for enterprises and technicians.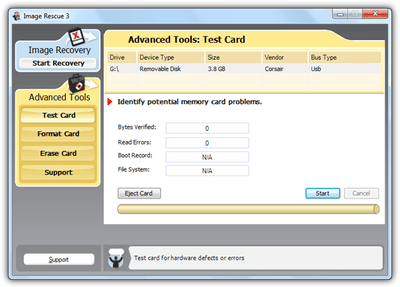 Just like SanDisk, Lexar, an American manufacturer of digital media products that include SD cards, has developed its own data recovery utility to help their customers recover lost or accidentally deleted data.
Lexar Image Rescue offers an intuitive user interface that elegantly removes all complexity from data recovery, giving you the confidence you need to go ahead and let the tool do its job.
Lexar Image Rescue supports multiple languages and both Windows and macOS. Besides data recovery, you can also use it to easily format your memory cards and securely delete the data stored on them. Lexar Image Rescue connects to the Internet to automatically look for new updates, ensuring perfect support for all Lexar digital media products.

TestDisk is a powerful suite of data recovery tools that can run on all popular operating systems and fix a plethora of common — and not so common — storage device issues.
Some of the things that TestDisk can do include partition table repair, NTFS boot sector rebuild and recovery, and file undelete from FAT, exFAT, NTFS, and ext2 filesystems. It goes without saying that TestDisk is suitable for more experienced computer users who are familiar with the terminology the software uses and the intricacies of file systems and storage devices.
While you can download binary executables and source files from the official website, we recommend you get TestDisk as part of a comprehensive system rescue solution like Knoppix or System Rescue CD.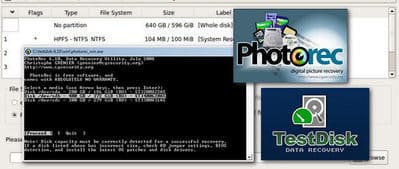 PhotoRec is a free companion program to TestDisk. As the name suggests, PhotoRec focuses on multimedia recovery, instead of fixing file system problems.
PhotoRec is distributed under GNU General Public License (GPLV v2+), and it's part of many popular open source file recovery solutions. PhotoRec is usually controlled from the command line, but there are some GUI front-ends available to make the tool more accessible to inexperienced users, such as QPhotoRec. PhotoRec runs under DOS/Windows 9x, Windows NT 4/2000/XP/2003/Vista/2008/7/10, Linux, FreeBSD, NetBSD, OpenBSD, Sun Solaris, and macOS.
PhotoRec has been successfully tested with RAW image files created by cameras from Canon, Casio, Fuji, HP, Nikon, Olympus, Sony, Pentax, Praktica, and many others. In total, PhotoRec can recover approximately 480 file extensions across 300 file families. It may not be as easy to use as many other multimedia data recovery solutions, but this open source project still deserves a lot of credit for its excellent performance.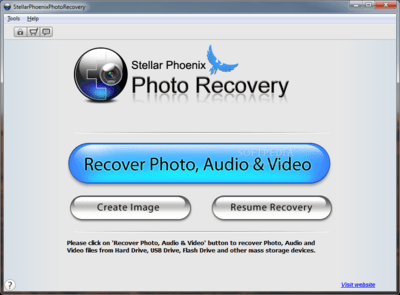 Stellar Phoenix Photo Recovery is comprehensive photo recovery software. This tool includes the ability to undelete seemingly lost photos and media from damaged memory cards, the ability to recover different video and audio file formats stored on hard drives, the ability to create a sector-by-sector image of the entire or a selected range of media so that the data stored on the remaining good sectors can be saved, and support for RAW file recovery based on file signature recognition.
Stellar Phoenix Photo Recovery is available for Windows and macOS, and the software has been positively rated by hundreds of happy customers. If you visit the official page, you can see all the file formats Stellar Phoenix Photo Recovery can recover, which include BMP, GIF, JPEG, TIFF, PSP, PNG, MOS, MEF, DJVU, TGA, MP3, NRA, OGG, RA, RM, RPS, SND, WAV, WMA, MP4, MPEG, MQV, OGG Media Player (OGM), SVI, AVI, and many others.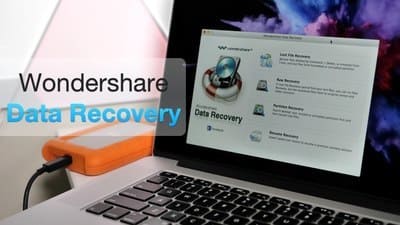 Wondershare Data Recovery is a risk-free data recovery tool for Windows and Mac computers. You can use it to effortlessly recover documents, images, video files, audio, emails, and other data from all kinds of storage devices.
Among the supported file systems are NTFS, FAT16, FAT32, and exFAT. Wondershare Data Recovery features a three-step data recovery process. First, you select which storage device you would like Wondershare to scan for lost files. Second, you start the scan process and let Wondershare look for lost data. Finally, you select which files you want to recover and which you don't need anymore.
Wondershare Data Recovery is simple, effective, and recommended for home users and businesses alike. Go to the official website to test the software for free.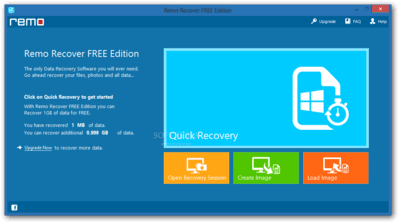 Remo Recover is a no-frills data recovery product for Windows, macOS, and Android. Remo Recover is capable of retrieving lost data from NTFS, HFS, HFS+, exFAT, FAT16, and FAT32 volumes, and it supports all common RAID configurations.
You can use it to recover JPG, JPEG, TIF, TIFF, BMP, PNG, GIF, CRW, CR2, NEF, RAW, DNG, MP3, AMR, MP4, WAV, MIDI, M4B, M4A, and many other file formats. The Android version of Remo Recover features a sophisticated data recovery algorithm that can retrieve deleted .apk files, images, videos, and audio from almost all famous brands of Android smartphones and tablets, including Samsung, HTC, Huawei, Motorola, and others.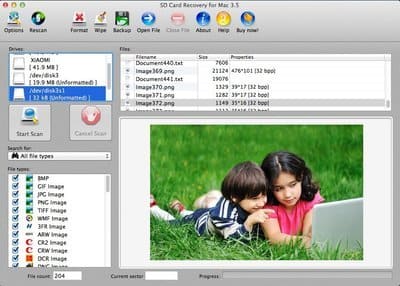 CardRecovery is a memory card data recovery utility that features the unique and exclusive SmartScan technology, which allows CardRecovery to complete tasks that other recovery solutions fail to complete.
CardRecovery goes out its way to protect your data during the recovery process, never moving, deleting, or otherwise modifying the content of your memory card. The developers of CardRecovery have been working hand-in-hand with leading camera manufacturers to improve their ability to detect and recover most RAW image file formats, such as Nikon NEF, Canon CRW and CR2, Kodak DCR, Konica Minolta MRW, Fuji RAF, Sigma X3F, Sony SRF, Samsung DNG, Pentax PEF, and others.
CardRecovery works on Windows 98/2000/XP, Vista, Windows 7, 8, 8.1, and Windows 10.
.updated:
July 22, 2020
author: