According to the latest annual survey of hard drive reliability by Backblaze, a provider of cloud backup services, the annualized failure rate for modern hard drives is around 2 percent. This means that if we have a group of 50 people, with every person in the group using two hard drives (perhaps one inside a personal computer and one inside a laptop), then one of those 50 individuals is going to lose all the data stored on the hard drives within a year.
That's bad news if you keep important data on your computer without proper backup. When a hard drive failure occurs, not only are you likely to lose access to your files but you may not even be able to boot into your operating system to search for a solution on the web.
As with so many other things in life, preparation is the key to success even when it comes to hard drive repair and recovery. If you know why hard drives fail and are familiar with some of the most popular hard drive repair and recovery solutions, you have much better chances of seeing your files again.
Top 6 Best Hard Disk Repair Software Tools
Now that you know what causes hard drive failure, we have for you a list of top 6 best HDD repair software tools that you can use to analyze, avoid, and solve virtually all common hard drive issues.
1. Disk Drill – Best Overall Hard Drive Repair Software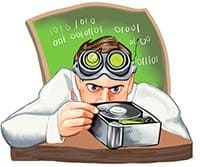 Choosing the best overall hard drive repair software was easy. Disk Drill is by far the most modern data recovery suite on the market, both in terms of its design and its features. With Disk Drill, you can recover over 200 file formats from all storage devices without any expert skills. Disk Drill's claim to fame is the one-click approach to data recovery; simply click on the Recover button and Disk Drill will automatically take care of the rest.
Apart from the ability to recover virtually every file format you may come across, Disk Drill can also help you solve virtually every hard drive repair scenario because it comes with extra free tools for disk monitoring, hard drive cleanup, data protection, data backup, and much more. If you don't have time to learn multiple hard disk repair software tools, download Disk Drill and rest assured knowing that it comes with everything you'll ever need.

2. WinDirStat – Best Disk Usage Tool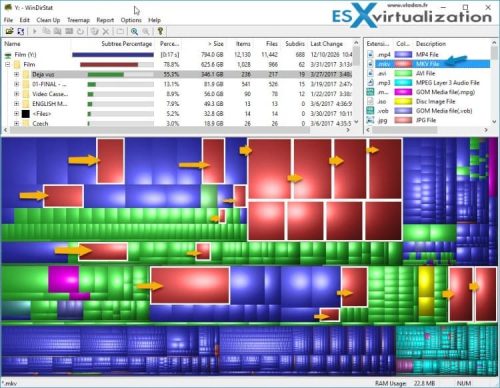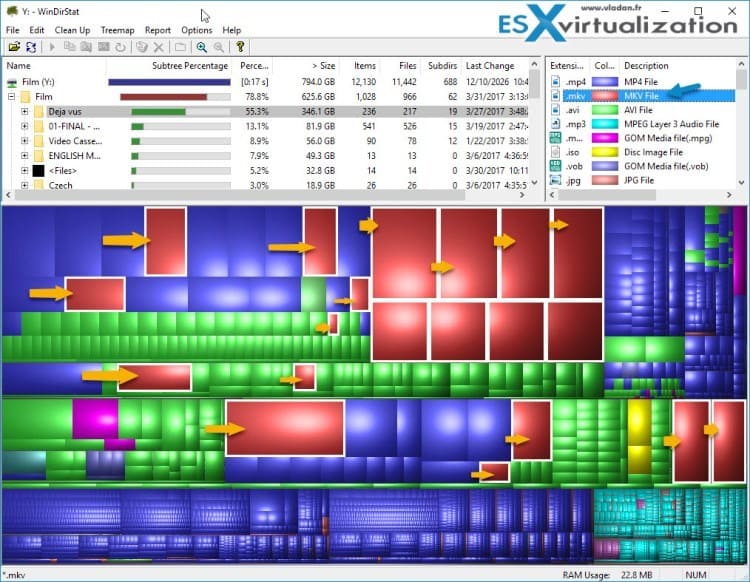 When you get your hands on a hard drive that may be corrupted, you should first discover what's stored on it before you attempt to repair it. You may find out that most of the storage space is occupied by junk files left over by various applications. Traditional file managers are unfit for this job because they provide a very limited view of the stored data. WinDirStat is a disk usage statistics viewer with a special treemap-view, which represents each file as a colored rectangle whose area is proportional to the file's size. When you see one huge rectangle next to hundreds of small rectangles, you know that you're looking at a space hog.
---
3. Clonezilla – Best Disk Imaging Tool
Clonezilla is one of the most useful free hard drive repair software tools. It allows you to easily create full partition and disk backups, which can be deployed on other computers. Clonezilla supports far more file systems than most IT professionals can name, and it even features some basic boot repair tools.
---
4. DBAN – Best Disk Wipe Tool
Unfortunately, not all hard drives can be repaired. Sometimes, it's wiser to move all data to another storage device and securely wipe the damaged hard drive before throwing it away. If you value your privacy and security, you should know that the disk format utilities that comes with Windows and macOS don't guarantee complete data removal. They merely mark the storage space as free, allowing anyone with a good data recovery tool, such as Disk Drill, to recover the deleted data back. Featuring multiple military-grade erasure methods, DBAN can wipe any storage device clean and don't leave behind even a trace of the original content.
---
5. CrystalDiskInfo – Best Health Monitoring Tool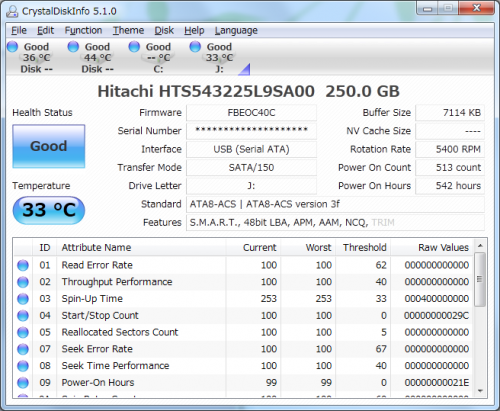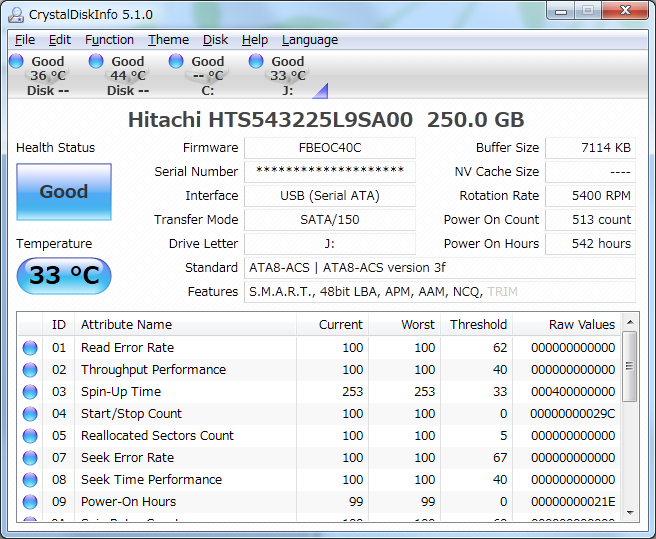 CrystalDiskInfo is an extremely handy disk monitoring utility, which can read S.M.A.R.T. (Self-Monitoring, Analysis and Reporting Technology) data from hard disks. S.M.A.R.T. data include things like the rear error rate, the seek error rate, or the spin-up time. Hard disk manufacturers know which values are normal and which may indicate an imminent hard disk failure, and they hard-code them into the firmware. CrystalDiskInfo monitors these values and makes it immediately obvious when they get out of hand, giving you enough time to back up your data before it's too late.
---
6. GParted – Best Partition Manager
GParted is a free, graphical partition editor that you can use to resize, copy, and move partitions without data loss or file corruption. You may want to shrink a partition to create space for another operating system or a backup partition. GParted is part of many other hard disk tools, such as Clonezilla or Partclone. It can also be downloaded from the official website as a small bootable GNU/Linux distribution for x86 based computers and used from a USB flash drive.
---
What Causes Hard Disk Failure
Hard disks are mechanical devices, and, like all mechanical devices, they can fail without notice. Some hard disk failures are entirely avoidable, but many others are governed only by luck and chance.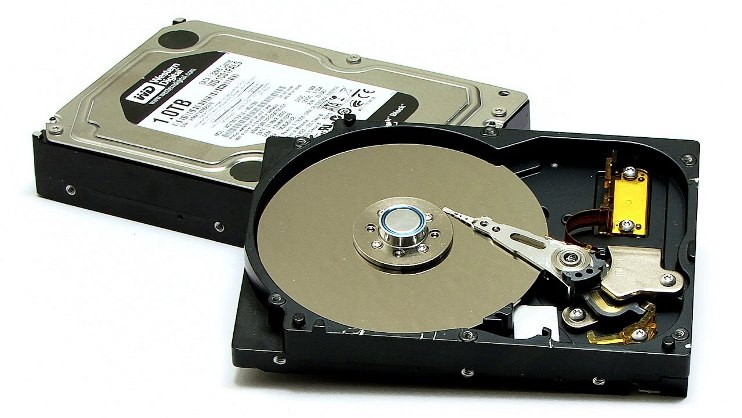 Mechanical Damage
Unlike solid-state disks or USB flash drives, which have no moving parts, every traditional hard drive has a very fragile part called the read/write head. This head looks like a miniature gramophone needle, and its purpose is to transform the platter's magnetic field into electrical current to read data from the disk and transform electrical current into a magnetic field to write data on the disk. Because there are only 3 nanometers of clearance between the head and the disk platter, which holds the actual data, even the slightest misalignment can, and usually does, result in a catastrophic head crash.
Every traditional hard disk comes with an air filter that equalizes the atmospheric pressure and moisture between the enclosure and the outside environment. It's critical for the filter to prevent all dust particles from getting inside the enclosure as even the smallest speck of dust can cause a head crash if the head happens to run over it.
Often, a head crash is caused by a sudden jolt, such as when a user throws his or her laptop on a bed instead of carefully laying it down.
Manufacturing Defects
All reputable hard disk manufacturers thoroughly test their products before selling them to consumers. But even with modern testing methods, defective hard disks still sometimes slip out and end up on sites like Amazon. Most manufacturing defects reveal themselves during the first year of use, so it's advisable never to trust a brand-new hard disk with critical data. Of course, it's best if you don't trust any hard disk unless you keep up-to-date backups somewhere else.
Overheating
Most hard drives are designed to operate at temperatures from 5 to 50 degrees Celsius, and some newer hard drives can operate at up to 60 degrees Celsius. While overheating usually doesn't result in a critical failure, it often leads to data corruption and read errors. It's paramount to keep your PC or laptop well ventilated, especially during the summer months. In extreme cases, heat can even cause the electronic circuit board that controls the entire hard drive to fail, making it impossible to do hard drive repair regardless of which software you choose for the job.
Electronic Failure
Inside every hard drive is a plethora of sensitive electronic components. A sudden power failure preceded by a short power surge can literary fry these components, rendering the entire hard drive useless. A high-quality surge protector is by far the best way how you can protect yourself against electronic hard drive failure. Yes, a reliable surge protector isn't cheap, but it's one of those expensive purchases that are worth every dollar.
File Corruption
When unintended changes are introduced to data during the data writing process, we talk about file corruption. As we've explained above, file corruption can happen because of overheating, but it can also be caused intentionally by malware.
In recent years, we've seen massive growth in the number of ransomware infections. Ransomware attacks don't technically corrupt files; they encrypt them. However, from the point of view of a user who's unwilling to pay several hundreds or thousands of dollars to the ransomware creators, the result is the same.
Conclusion
Does it seem that your hard drive is dying? Don't despair. There are many wonderful hard disk repair software tools that you can use to diagnose and fix hard drive issues. Most of these tools don't cost anything, which cannot be said about the service offered by most data recovery businesses.
.updated:
March 18, 2021
author: