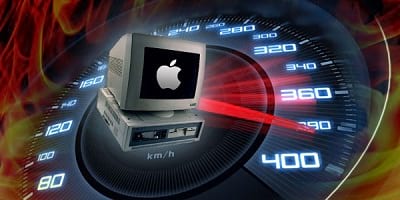 Macs are loved for their reliability and polish. But, like all computers, even Macs tend to slow down with age. When that happens, many people choose the nuclear option: a complete system reinstall. There are cases when a full reinstall is really the best course of action, but using the best Mac cleaner apps is much faster and often just as effective.
Testing most Mac OS X cleaners available, we've selected our top 5 favorite free and paid cleaners for your Mac.
Top 5 Best Mac Cleaner Apps in 2022
A great Mac cleaner must support the latest version of Mac OS X, it must be easy to use, and it must deliver on its promises. As much as we like free Mac cleaner apps, we're not excluding paid cleaners from this list. Often, paid cleaners come with the best features and the most reliable support. Paying a relatively small amount of money for a Mac cleaner makes a lot of sense if it can extend the life of your Mac computer for another year or two.
Best Mac Cleaner Apps Comparison Table
| | CleanMyMac X | Disk Drill | AppCleaner | Onyx | MacKeeper | |
| --- | --- | --- | --- | --- | --- | --- |
| Price | $34.95/year | Freeware for disk cleanup | Freeware | Freeware | Subscriptions start at $10.95 per month | |
| Free version | Yes 500MB limit for automatic file deletions | Yes | Yes | Yes | Limited trial plan | |
| OS Support | Mac OS 10.10 + | Versions for Mac OS 10.5+ | macOS Mojave and High Sierra | Mac OS 10.1+ | Mac OS 10.11+ | |
| Speed | Excellent | Excellent | Average | Good | Good | |
| Last update | December 2021 | November 2021 | November 27. 2018 | August 31. 2021 | August 2021 | |
| Additional features | Malware removal and app management tools are available | Free Duplicate File Finder and Data Recovery | No additional features | Many additional tools and utilities are built into this tool | Many additional utilities like a duplicate finder and adware remover | |
| Usability | Excellent | Excellent | Average | Complex UI | Excellent | |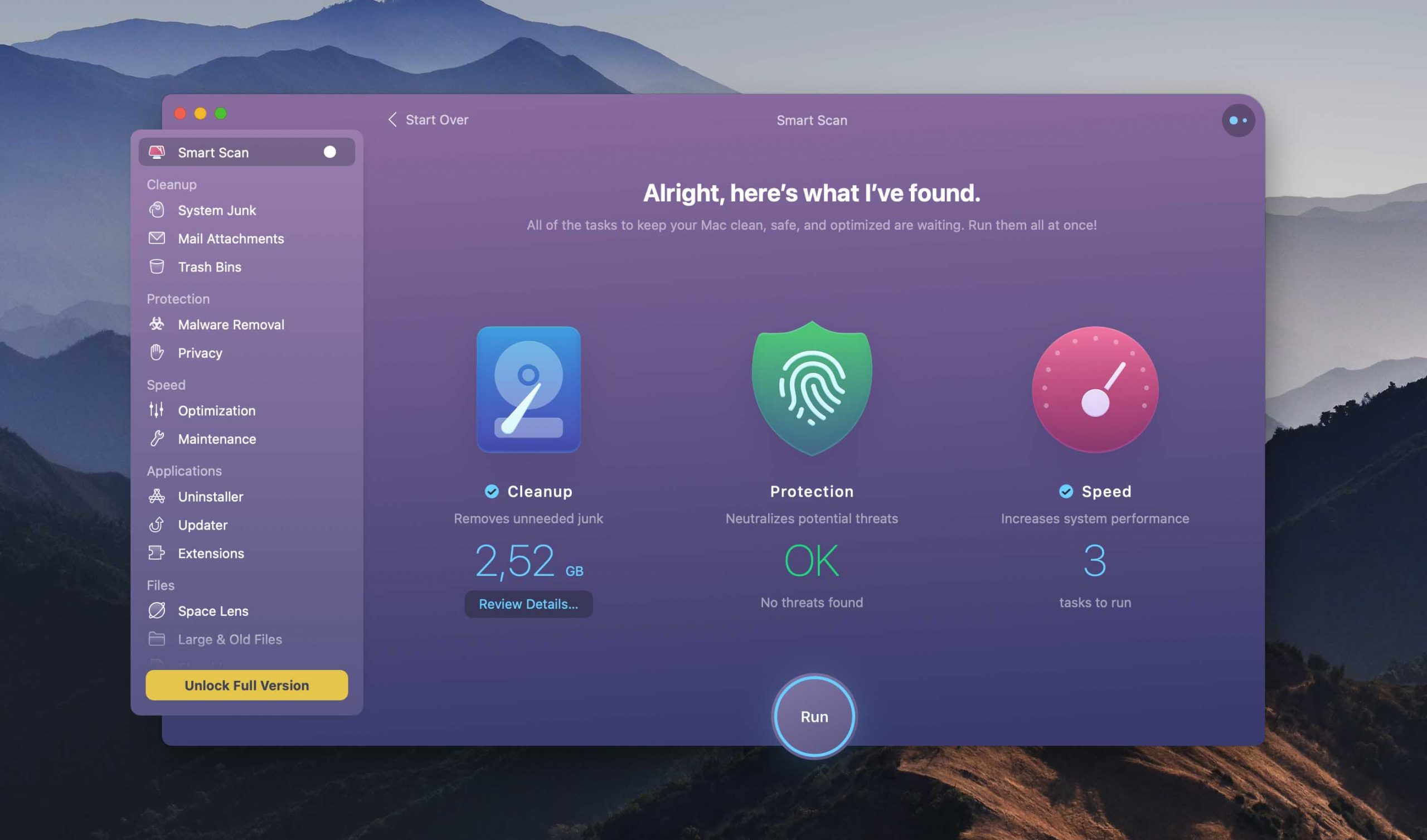 CleanMyMac X offers a limited free Mac and MacBook cleaner that can automatically clean 500MB of data from your computer. The free version of the tool does allow you to run unlimited scans from which you can determine which files should be manually deleted. Maintenance tools and modules can be run once using the app's trial mode.
This Mac cleaning software can help you get rid of system junk and speed up your machine. It builds an interactive map of your disk storage that makes it easy to see what's using up the most space. The tool can also erase messenger chats and browser history to protect your privacy. You can filter on specific file types when scanning and cleaning for a more efficient process.
✅ Pros:
Free ability to run unlimited disk scans
Malware removal
Privacy protection
Visual map of disk storage
🙁 Cons:
The free version has limited functionality
---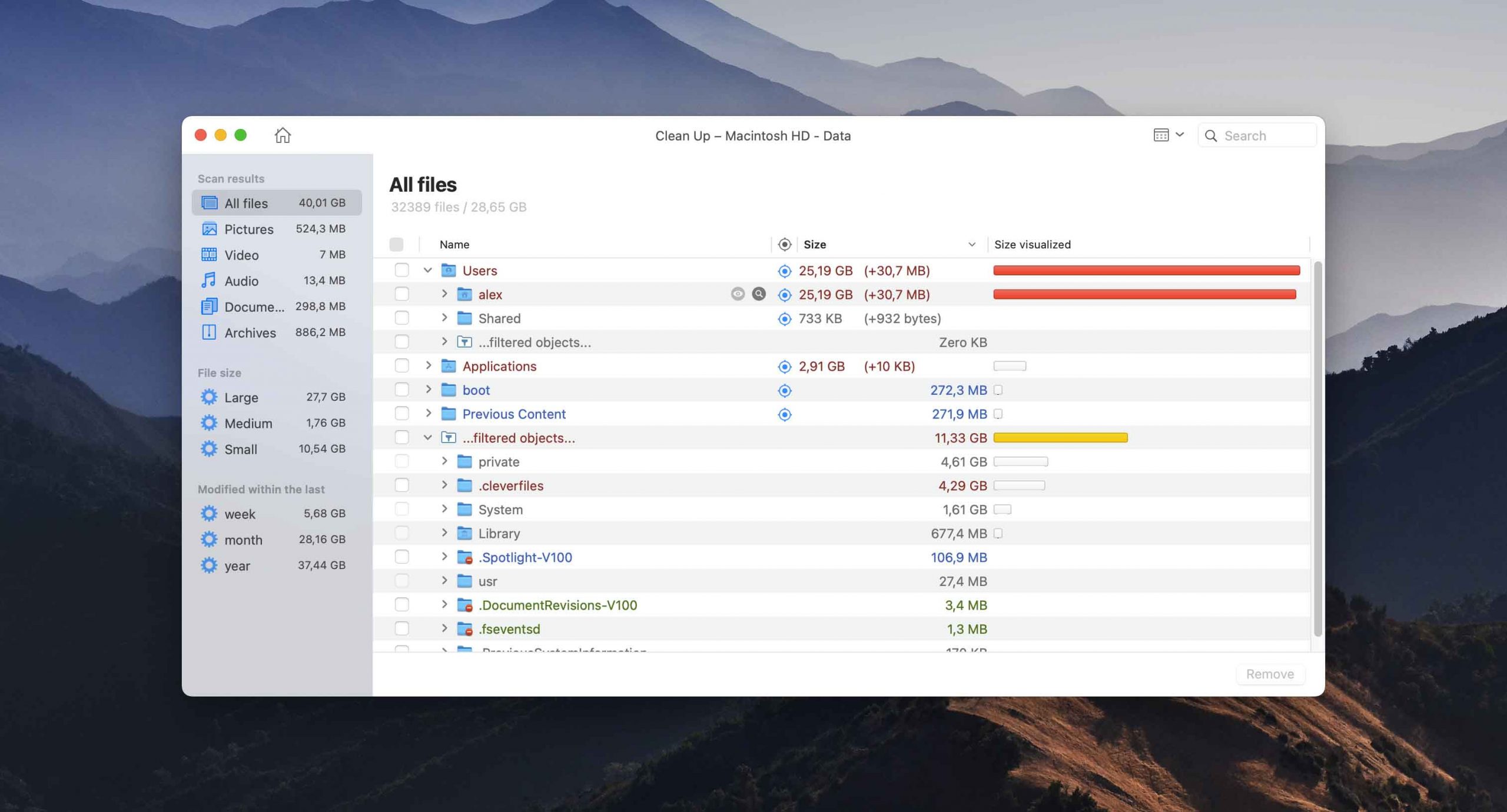 Disk Drill offers a free Mac storage cleaner as part of the trial version of the software package. The cleaner quickly scans your computer's disks and maps the storage so it can be viewed in multiple ways. This allows you to find the files that are taking up space on your drive and determine which ones should be deleted. With just a couple of clicks, your disk will be free of unwanted junk files.
In addition to being one of the best Mac cleaning software solutions, Disk Drill is a comprehensive data recovery and protection tool. It helps users recover from all kinds of data loss scenarios affecting virtually any type of disk-based storage device. Extra features include a data shredder, the ability to find duplicate files, a byte-level backup tool, and a free safe eraser.
✅ Pros:
Fast and efficient disk cleanup
User-friendly interface with a simple, clickable cleaning procedure
Offers a free Mac cleaner app
Extra data management and protection tools
Superior data recovery capabilities
🙁 Cons:
---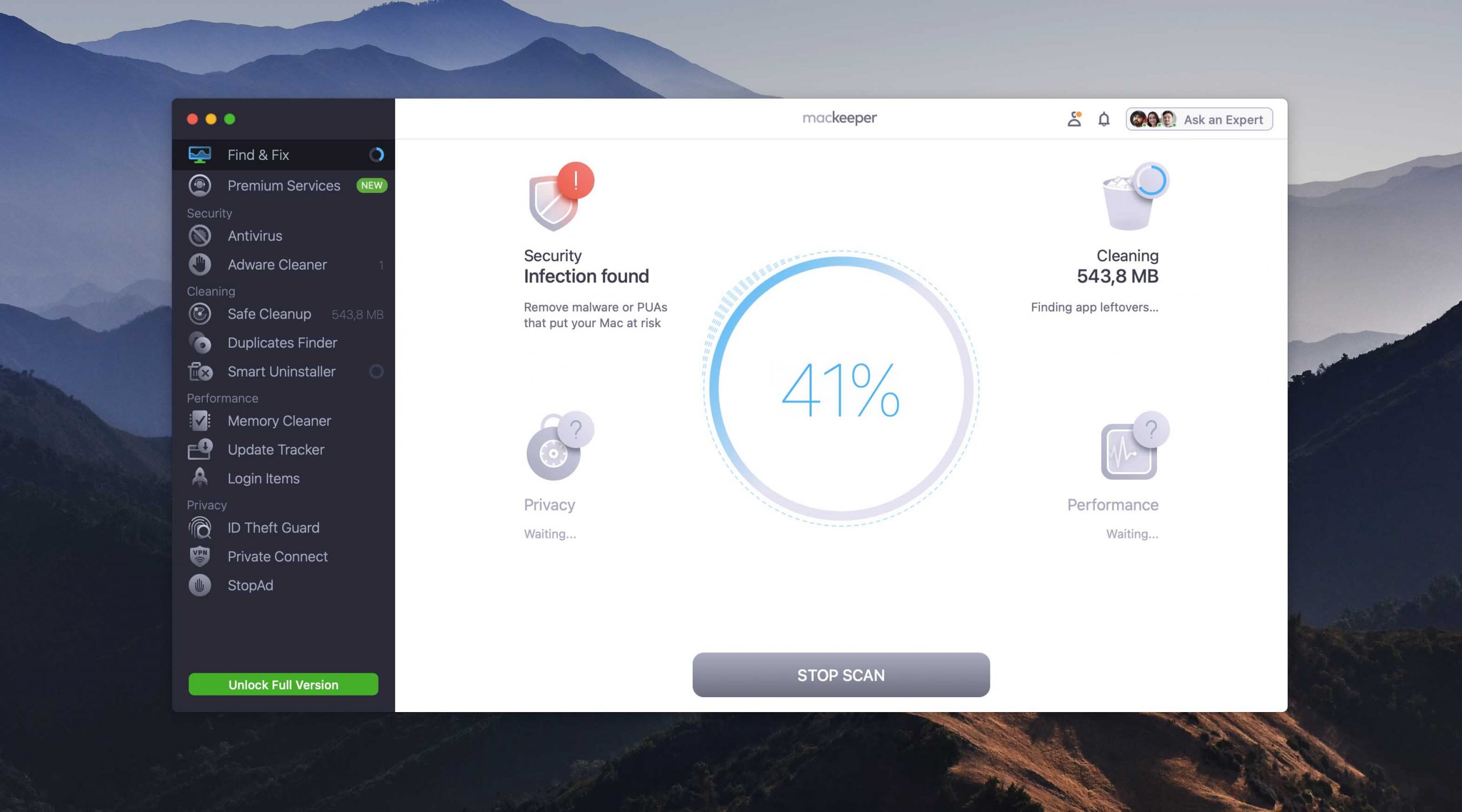 This tool can clean your Mac and help prevent it from slowing down as it ages. The software frees up space in a variety of ways and helps manage your Mac's memory by controlling background processes. Monitor resource-intensive apps and free up RAM with a click.
One issue users may have with this tool is that it is sold on a monthly subscription basis. You cannot make a one-time purchase of the software. If you're ok with that, the Mac cleaning and other functions of this solution will help you keep your machine in optimal shape.
✅ Pros:
Monitors and frees up RAM
Adware cleaner
Uninstalls apps and all related files
🙁 Cons:
Only offers subscription plans
---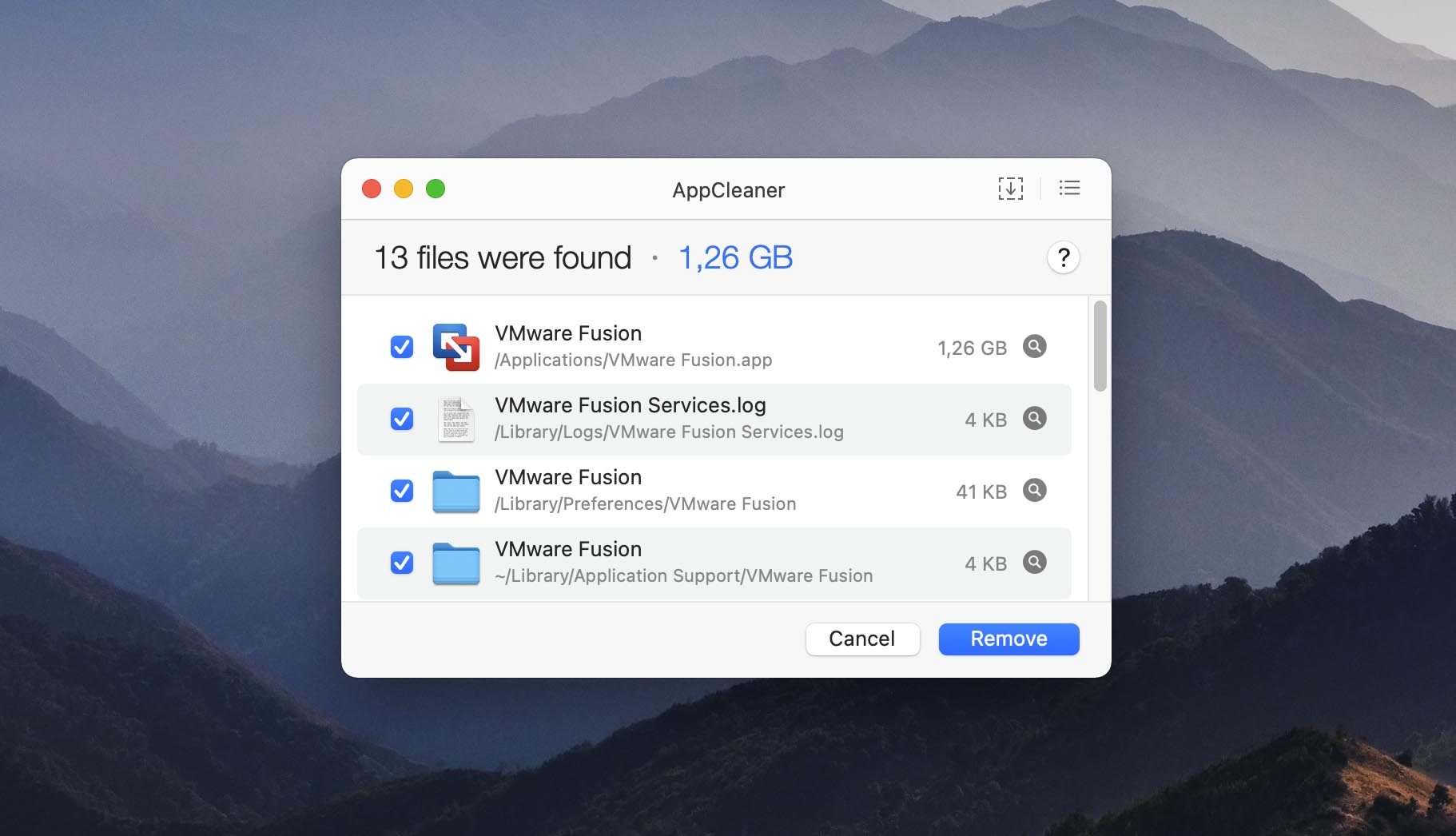 AppCleaner is a simple tool that concentrates on doing one job. Its functionality is limited to uninstalling Mac applications and all of the files associated with the apps. While not technically a storage cleaner, the tool can help you get back lost space on your Mac's disk.
Most apps uninstall cleanly, but when they don't they can leave large irrelevant files behind. AppCleaner can get rid of those files and give you back more space for information that is more important to you.
✅ Pros:
Removes stubborn left-over installation files
Freeware tool
Simple uninstallation procedure
🙁 Cons:
Only performs app uninstalls
Limited OS support
Not recently updated
---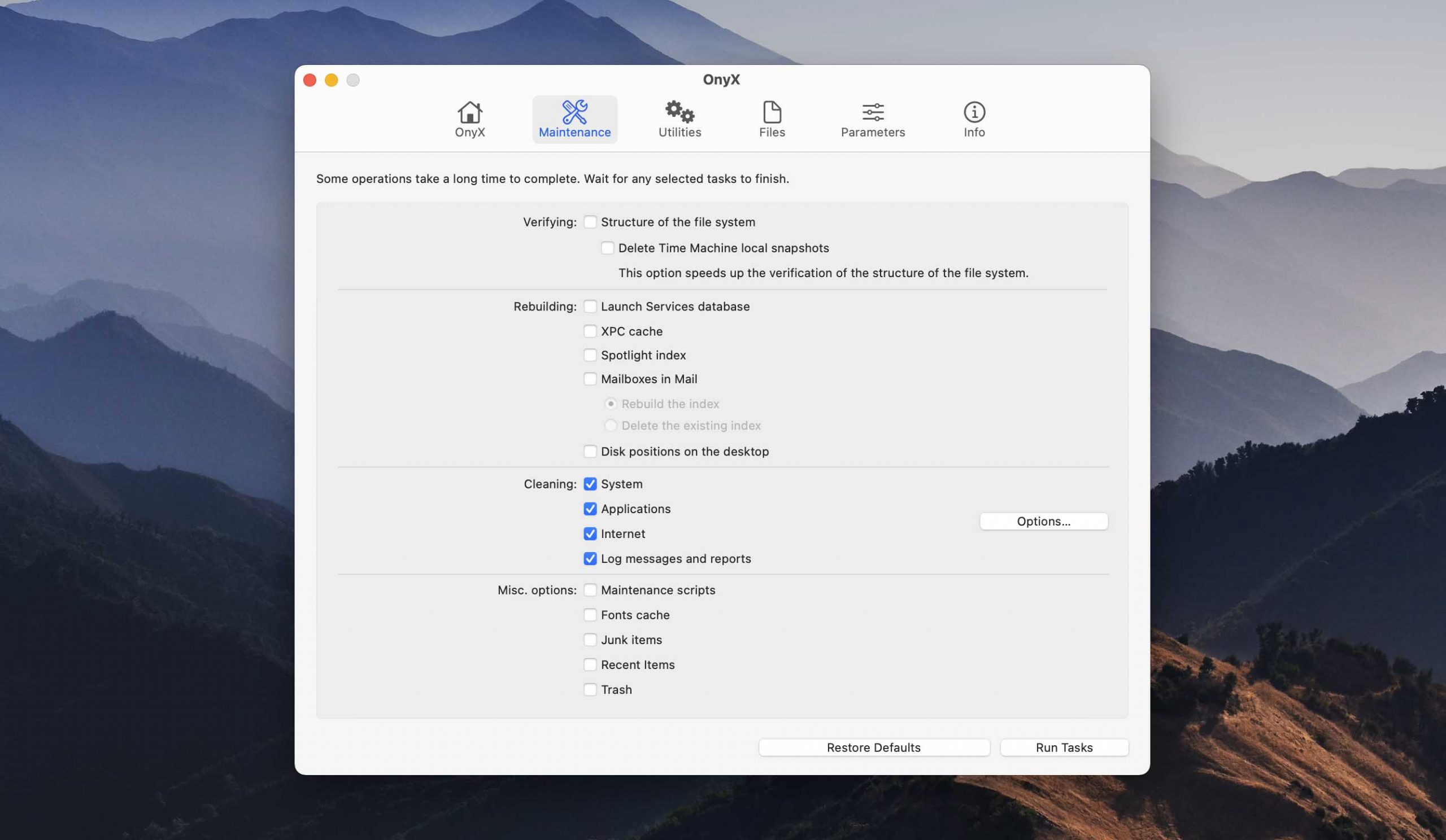 Onyx is a multifunction tool that can help clean your Mac, verify the startup disk, and run other maintenance tasks to keep your machine running smoothly. The developer offers regular updates to keep in touch with new features in versions of macOS.
It takes some time to become comfortable navigating the complex UI, but patience is rewarded by the rich set of utilities available in the tool. While it might be too complex for an average user looking to save some space, technically-savvy users will enjoy the tool's power and customization options.
✅ Pros:
Freeware
Powerful multifunction tool
Supports all old and new versions of the Mac operating system
Regularly updated
🙁 Cons:
Complex user interface
It may be hard to find specific features
---
What Is Mac Cleaner and How It Works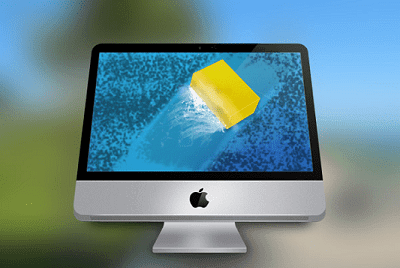 A Mac cleaner is an app designed to speed up your Mac computer, making it as fast as brand new. To understand how Mac cleaners work, you need to understand why Macs become slower with age:
☁️ Lack of Free Storage Space
Perhaps the most common cause of Mac slowdowns is the lack of free storage space. It's, unfortunately, no secret that Apple charges a premium for large storage devices. Base models are usually offered with much less storage space than comparable Windows or Android devices. The Mac OS X operating system alone takes around 10 GB of space, and large apps and games such as Microsoft Office, Adobe Photoshop, World of Warships, or War Thunder make the number skyrocket.
Without any free storage space, Macs have nowhere to store temporary files, which can cause the entire operating system as well as all apps to come to a crawl.
Mac cleaners address this problem by deleting the leftover system and app files. They also help users identify large files and folders and either delete them or move them elsewhere.
📁 Stale Caches and Temporary Files
The Mac OS X operating system stores a lot of information locally to improve loading times and make websites and apps more responsive. Sometimes, the locally stored data become outdated, potentially causing all sorts of issues. This most commonly happens when browsing the Web.
Most Mac cleaners allow you to quickly and easily empty stale caches and delete old temporary files, which causes websites and apps to send you the latest copies of data. You could, for the most part, achieve the same results even without a Mac cleaner, but it would take you a long time to accomplish what Mac cleaners do with a press of a button.
🔀 Startup Background Processes
Every time you boot up your Mac computer, multiple critical, as well as non-essential system processes, load in the background. The problem is that some apps are designed to behave in the same way — even if there's no good reason for them to start automatically in the background! What's more, these apps continue to run in the background until you manually close them, eating up your precious hardware resources.
If you want a clean Mac, make sure to identify all processes that automatically start in the background and only keep those you really need. A good Mac cleaner can identify startup processes with a significant negative impact on the boot time and disable them.
How do you clean out your Mac to make it run faster?
A Mac cleaner is a software solution that scans your computer's disk storage to identify the items that are taking up space. The objective of a Mac or MacBook cleaner is to find unnecessary files that are no longer needed to run your applications so they can be deleted to free up disk storage.
Let's look at how Mac cleaning software works. We will demonstrate the steps required to run a Mac disk cleaner using Disk Drill, one of the best free Mac cleaners available.
Download and install Disk Drill on your Mac. The free trial version of the software is all you need to run the cleaner app.
Launch the program and select the Clean Up option from the left-side panel.
Select the partition you want to scan and clean up and then click the Start scan button.
The free Mac cleaning software scans the drive and returns a window displaying a mapping of storage used on the disk.
Using the options in the left-side panel, you can sort the disk mapping by file type, size, or date of last modification. These parameters allow you to easily identify files that may be eligible for deletion.
Open folders and subfolders to identify specific files. Check the box to the left of the files and folders you want to delete from your Mac.
When you are finished making your selections, click the Remove button in the lower-right corner of the app's window.
Click OK on the confirmation prompt to perform the deletion or cancel if you want to rethink your selections.
A message will be displayed showing the number of deleted files and the space they previously occupied.
On your Mac, these files should now be in the Trash, so to fully recover the space immediately you need to manually empty the Trash.
Summary
Using a Mac cleaner can help extend the life of your computer and hard drive by enabling you to free up space used by unnecessary files and folders. This allows you to download more programs, save more information, and optimize your Mac's performance. Using a disk cleaner regularly can help keep your Mac running at top speed by increasing its efficiency.
FAQ
There are many paid and free Mac cleaner solutions available. Some of the best Mac cleaners are:
CleanMyMac X
Disk Drill
DaisyDisk
AppCleaner
Disk Doctor
Onyx
Drive Genius
MacKeeper
Use the following procedure to use a free Mac file cleaner and return valuable disk space to your system.
Download and install the tool.
Run the Mac file cleaner and allow it to scan your disk.
Review the disk map and reports generated from the software.
Select files to be deleted.
Instruct the software to delete the selected items.
Yes, if they are from reputable software developers. Since the goal is to delete data from your system, you want a trustworthy tool that provides reliable information. You also want to exert some control over the process and choose which files should be deleted. Caution is recommended when using an automated Mac cleaner.
.updated:
February 7, 2022
author: