Have you lost your Mac OS X admin password? Don't despair; you're not the first person in this sticky situation. In fact, people lose passwords all the time — both to admin and regular accounts. Fortunately, there are multiple methods how to reset admin password on Mac, and you don't need to be a computer expert to use any one of them.
How to Change Password on Mac
Before we teach you how you can reset Mac password when you don't remember the original password, let's go over how you can change a known password.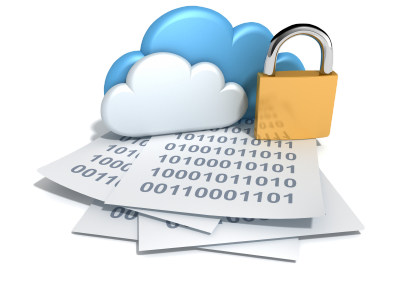 If you use a Mac at work, you may be required to change your password for security reasons from time to time. If you use a Mac for personal purposes only, you may want to change your password because you suspect that someone might have stolen it. Or perhaps you've realized that using your pet's name as your only password isn't exactly smart and want to switch to a cryptographically strong password consisting of randomly generated numbers, letters, and symbols.
Regardless of why you want to change your password, you can do so in Users & Groups preferences, which can be accessed from System Preferences. When you open Users & Groups, you'll see a list of users. Select your account and click on the Change Password button. Follow the onscreen instructions and don't forget to update the password hint.
First Login with New Password
Regardless of which method you choose to reset your admin password, your account's login keychain will no longer work after you change the admin password. The keychain stores the login credentials for services such as Mail, various websites, and other things that may require usernames and passwords. Without your original admin password, there's no way how to access them.
You have basically two options: You can either wait for a while, hoping to remember your old password, or you can create a new keychain with your new password. Unless you're willing to seriously compromise your user experience, we advise you to create a new keychain right away.
The first time you log in with your new admin password, a dialog box should appear, informing you about the situation. Click on the Create New Keychain button and follow the straightforward instructions.
Use One Admin Account to Reset Another Admin Account
Since Mac OS X 10.4, Apple allows system administrators to change one admin password from another admin account. IT pros welcome this because it allows them to easily help less experienced users without having to resort to using more time-consuming Mac password reset methods. Of course, if you have only one admin account on your Mac (as most people do), this method won't help you and you can feel free to skip to the next chapter.
Log in to the administrator account to which you know the password.
From the admin account you can get into, open the Users & Groups pane, which is located in System Preferences.
Select the admin account to which you don't know the password.
Click on the Change Password button.
Enter a new password as well as a new password hint.
Confirm the password change.
Log out.
Log in to the second admin account and enter the new password.
Use Your Apple ID to Reset Admin Password on Mac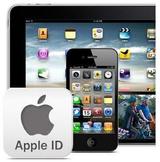 The simplest method how to reset admin password on Mac for people who don't have a secondary admin account involves using your Apple ID to reset your admin password. It's been possible to reset admin password on Mac computers using Apple ID since Mac OS X 10.7. Because Apple ID is used to verify iTunes and App Store purchases, among many other things, Mac users rarely forget it.
The only caveat to using Apple ID to recover Mac password is that the feature is sometimes deactivated. You can verify this by going to the Users & Groups pane of System Preferences and looking for the "Allow users to reset password using Apple ID" option. There should be a checkmark next to it. If there isn't one, click on the empty square right next to the option to activate the feature.
The option to recover Mac password using Apple ID becomes available when you enter a wrong password three times in a row. A question mark will appear in the password field along with a popup box saying, "If you forgot your password, you can reset it using your Apple ID".
Choose to reset your password using your Apple ID.
Enter your Apple ID login information.
Create a new admin password.
Reboot your computer.
Enter the new password to log in to your admin account.
But what if you don't know your Apple ID password in the first place? In that case, you can recover your Apple ID on Apple's website. Keep in mind that the Apple ID recovery process requires you to have access to the email address you used when registering your current Apple ID.
Use the Recovery Partition to Reset Admin Password
Have you forgot Mac password and are you not afraid of using admin tools to recover it? Then you can try to reset your admin password using the Recovery Partition. This tremendously useful portion of the boot disk has been part of the Mac OS X operating system since the version 10.7. It contains a barebones version of Mac OS X with essential admin tools. To access the Recovery Partition, you need to switch to the Recovery Mode.
Reboot your Mac while holding down the Command key and R. Keep holding the key combination until the loading bar appears.
Once in the Recovery Mode, select Terminal from the Utilities menu.

If things just got a bit too geeky for you, don't be alarmed. If you follow the next few steps, you'll recover your lost admin password in no time.

Type "resetpassword" in the Terminal window and hit enter.
A welcoming graphical window will appear, allowing you to reset your admin password in a familiar way.
Select the storage device that contains the operating system.
Select the admin account.
Click on the Change Password button.
Enter a new password as well as a new password hint.
Save and restart from the main menu.
Log in with your new admin password.
Recover Your Admin Password from FileVault
Since Mac OS X 10.3, users can protect their data using a disk encryption program called FileVault, which performs on-the-fly encryption using the AES-XTS mode of AES with 128-bit blocks and a 256-bit key. When encrypting a storage device, FileVault automatically generates a recovery key. You can use this recovery key to reset the login password for your account.
Get your FileVault recovery key.
Restart your Mac to go to the login screen.
There, select your account and reset the login password.
Click on the question mark button in the password field.
Select the "Reset it using your Recovery Key" option.
Enter your recovery key.
Change your password.
Log in with your new admin password.
Reset Your Admin Password Using the Single-User Mode
Multiuser operating systems, such as Mac OS X or Linux, come with a mode that boots into a single superuser account. The single-user mode is used mostly for maintenance purposes and, on Mac computers, it can be accessed by holding the Command key and S on startup. Recovering the admin password using the single-user mode requires either the ability to follow instructions to a T or comprehensive admin knowledge.
Access the single-user mode by holding the Command key and S on startup.
Type in "mount -uw /" and hit enter.
Type in "launchctl load /System/Library/LaunchDaemons/com.apple.opendirectoryd.plist" and hit enter.
Type in "passwd [username]" and hit enter.
Replace [username] with the name of your account.
Reset your password.
Type in "reboot" and hit enter.
Log in with your new admin password.
(Older Macs) Use the Installer CD or DVD to Recover Admin Password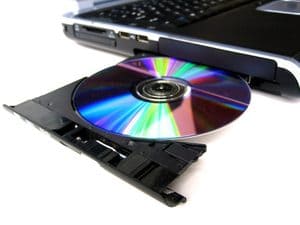 Until the version 10.6, Mac OS X came on physical installation discs, and you could use the original Mac OS X install disc to reset your password. If you're still running an older version of the Mac OS X operating system and have the installation medium at hand, admin password recovery won't be a problem for you.
Insert the install disc into your Mac.
Turn it off.
Press the power button and immediately hold the C key to boot from the disc.
From the Utilities menu, choose Reset Password.
Select your storage device and your admin account.
Reset your password.
Exit the installer and restart to your operating system.
Log in with your new admin password.
.updated:
July 24, 2018
author: