One of the best aspects of owning a Mac is the great upgrade system it is. It will always give you the best, most recent version of OS X for your system, ensuring that you are always up to date with everything. However, there are times when you do not want the latest and greatest out there. During these moments, you need a simple solution to download a previous version of OS X and create a bootable macOS installer disk for it.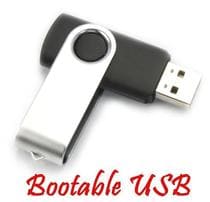 How to Download Earlier Versions of OS X
People need older versions of software for a variety of reasons. Some people just do not like the new version of OS X. Others need older versions so they can test or run legacy software. Then, there are those who need the old software to develop legacy systems. Regardless of your reason, you need a way to download and install Mac OS X from USB.
Ensure That You Bought the Version You Need
Unfortunately, Apple makes getting old versions of OS X difficult. You cannot simply search the App Store for old macOS downloads. Any search for them will come up empty. This is good marketing strategy and policy as most users should keep their Macs up to date, but it does leave you with a challenge if you need something else. Fortunately, there is a solution if you had already purchased the earlier versions of OS X.
The App Store Purchased Tab is the only place in the entire store where you will find old macOS downloads for your system. However, it will only show you what you have already downloaded before. If you never downloaded a version from the store, you will not be able to get that version from here.
Download the macOS Installer
If you do find the version you want on the list, then you can just do the following to download it.
Open the App Store, log in, and click "Purchased"
Scroll down to reach the version you need
Click "Install"
Please note that this will not actually install the software. It will just download it to your Applications folder. You must run the macOS installer to install it. Just note that you cannot install an older version of the operating system over a newer version.
If you do not see the version in the list, you might still have a chance. If you know you purchased and downloaded the version, you can try logging out and back in again to see if that fixes the issues. You might also originally have downloaded the installer under another Apple ID. If that is the case, you need to log in with that ID. If all else fails, you can ask a friend to borrow their copy.
Just remember to never torrent to find old Mac OS X downloads. Apple may offer macOS and OS X for free, but that does not give you the right to pirate it. Also, you will not know if the files you get are safe and do not contain virus or other malicious additions.
How to Install Your Legacy Mac OS X
To use the files, you must install Mac OS X from a USB drive. You will then boot from the USB drive to install the operating system to a clean, recently formatted storage device. This storage can be internal, external, or a virtual machine, but either way you need to create a boot Mac USB drive with at least 8GB for the installer.
Create a Boot Mac USB Drive
You have many options for creating your bootable drive, though Disk Drill is your best one. Disk Drill works in a matter of minutes to create Mac OS X installation USB sticks that work with any Mac hardware. You will need Disk Drill 3.2 or later, but then you can do everything in a few clicks.
To get started, you just connect your USB to your Mac, run Disk Drill, and then select "Create Boot Drive" from the main toolbar. You will then have your bootable installer drive after you follow a few prompts. When it asks you for your source location, just give it your downloaded installer package. You can even add Disk Drill's data recovery tools to the drive to ensure the integrity of each installation that comes from it. Disk Drill will then create your bootable Mac drive while you wait. Once done, your drive is immediately ready for you to use.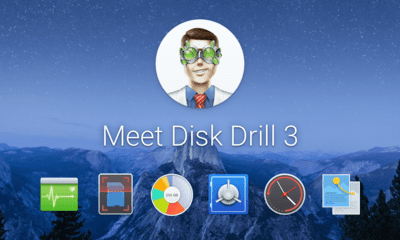 Install Mac OS X from USB
With your new bootable Mac OS X installer drive, you are ready to begin the installation process. Your situation will determine where you go from there though. As stated before, you have two options: internal storage or external storage. Regardless of your path, you can restore your system with Time Machine if something goes wrong.
Install to Internal Storage
You must completely erase everything from your Mac and return it to its factory settings if you decide to use internal storage. From there, you just boot from the USB and run the installer to put your legacy version of OS X on your computer. You can then restore your data from a backup, if you have one.
Install to External Storage
Internal storage works, but it is not recommended. The reasons for this vary from system to system, but installing old operation systems on newer hardware can lead to failure. For the best outcome, you should use external storage instead. External installation is as easy as internal, you just select the external drive as the installation destination. You can then boot to the drive by holding Option/Alt when you start your system.
Theoretically, you can install your old Mac OS X on a virtual machine, but we cannot recommend it. The Apple end user agreement forbids installing different versions of the operating system on the same hardware. Also, you should note that Macs cannot boot into OS versions older than the one it had when shipped new. You need compatible legacy hardware to go with your legacy operating system. Regardless of what you do, Disk Drill will be there to recover your data if anything goes wrong.
.updated:
June 3, 2021
author: