It's been a while since you've used an SD card, and you're pretty sure you had a bunch of photos and videos – or other precious files – in it. However, it now looks empty, and its former contents are presented as raw unusable space.
How could this happen? Are your files forever gone? Can you fix a corrupted SD card showing up as raw? Well, read on – here be answers!
Why do Memory Cards Become raw?
There are many types of storage devices, from the extinct floppy disks to optical media and from hard disk drives to SD cards. What they all have in common is that they'd all be useless without a file system.
File systems are the software elements that provide structure to the data placed in a storage device and the basic systems that allow its management.
It's easier if you think of them as the equivalent of the various languages around the globe. Just like people who share the same language can understand each other, devices compatible with the same file systems can read and write on the same storage devices.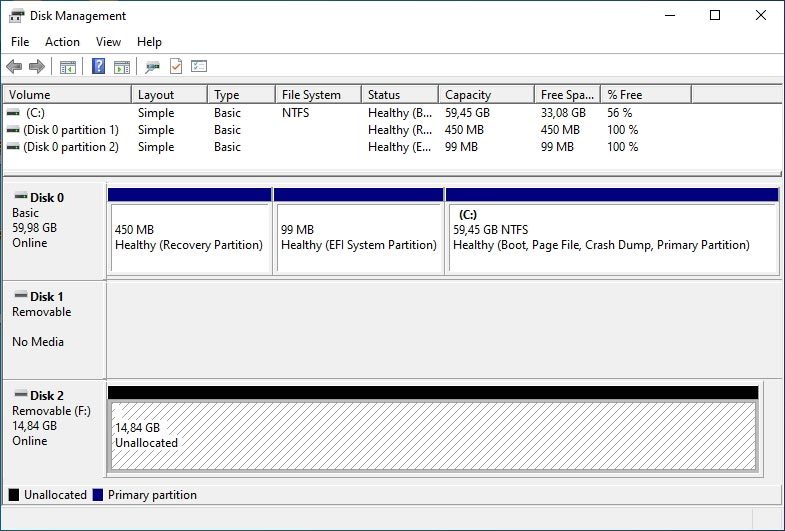 Knowing the above is paramount for understanding why storage devices appear as raw: no file system can be detected on them. So, the short version is that the term "raw" roughly translates to "absence of (supported) file system".
How to Recover Files from a RAW SD Card
Before attempting any recovery, it's worth keeping in mind the following significant "don'ts":
Don't try "fixing" your card before recovering your files.
Don't keep using your SD card, and especially writing files to it.
Don't accept any suggestions "to fix it automatically" by any of your devices.
With that out of the way, let's recover some files!
Recover Your Files from a Raw SD Card with Recovery Software
No matter how many popular data recovery applications we've used, we find ourselves returning to CleverFiles' Disk Drill. It's simple, quick, and what's most important, produces results. What more could you ask?
Like most solutions in its field, Disk Drill is a commercial piece of software. Still, we believe Disk Drill's price is more than reasonable for what it brings to the table.
Start by downloading Disk Drill from its official site.

Install Disk Drill like any other app on your computer. Then, run it, and grant it authorization when it asks for access to your storage devices.

Choose your raw SD card from Disk Drill's Device/Disk list. Note that you might see your card reader listed instead of the actual raw SD card.

Click on Search for lost data at the bottom right of the window to have Disk Drill scan your raw SD card for lost data.

Soon after that initial scan, Disk Drill will start presenting the fruits of its labor. You can check them before the scan completes by clicking Review found items on the top right.

Place a checkmark on the left of the files you'd like to recover.

When ready, click on Recover on the bottom left. Then, choose a destination for the recovered data. Finally, click on OK to start the recovery process.

When Disk Drill completes its recovery, it will offer to Show recovered data in Explorer. Select it to, as it states, check out Disk Drill's results with File Explorer.
Turn to the Experts for Raw SD Card Recovery
Weren't your attempts at recovery fruitful? Are you afraid of causing further damage to your already raw SD card? Then, it's time to turn to expert recovery services.
The problem with such recovery services is that they come with a cost. Advanced data recovery demands specialized equipment, know-how, and time. It's not something Joey The Local Tech-Guru is equipped (or really knows how) to accomplish.
For such tasks, we prefer the same people behind Disk Drill, CleverFiles. Our reasoning is simple: they offer the same services at the same quality as their best competitors but at prices closer to what you'd expect from Joey.
To learn more, pay a visit to their site and click on the friendly blue button to immediately Start Recovery.
Fix a Raw SD Card With CHKDSK without Formatting
Sometimes it's possible to perform an in-place fix of your raw SD card and have your files immediately accessible right after. You can do that with CHKDSK, included with Windows 10. However, before you try fixing your raw SD card with it, you should know about some of its limitations:
Never use CHKDSK with incompatible filesystems.
CHKDSK doesn't act on storage devices, but on their volumes. If a storage device appears as unpartitioned space, CHKDSK can't help.
Never interrupt CHKDSK while it works on a device.
Still, if you're dealing with a formerly accessible but now corrupted filesystem on an SD card, CHKDSK is worth a try.
Press Windows Key + X to access Windows 10's quick menu of administrative tools, and choose Windows PowerShell (Admin).

Type chkdsk /r LETTER_OF_YOUR_SD_CARD and press Enter to have CHKDSK scan and (try to) repair any problems it finds. As an example, if your SD card is drive F on your computer, the command should be: chkdsk /r F:
That's all you'll have to do, for despite being a command line and powerful tool, CHKDSK is also mind-bogglingly easy to use.
How to Format a Raw SD Card
If you already recovered your files from your raw SD card, or don't care about them, maybe you can keep using it by formatting it.
Let's see the three most popular ways to do it on Windows 10.
Format Raw SD Card with DiskPart
Created for managing storage devices and their partitions, DISKPART is optimal for formatting them to all file systems supported by Windows:
Follow the next steps to erase everything in your SD card with DISKPART and start anew.
Press Windows Key + X and run Windows PowerShell (Admin).

Type diskpart and press Enter to run the tool.

Type list disk to see a list of all storage devices DISKPART recognizes.

Choose the device whose size (and possibly status) matches your raw SD card using the command select disk NUMBER_OF_YOUR_DEVICE. Remember to use the number of your SD card.

You can also check the volumes on your device with list volume. When absolutely sure, erase everything from your raw SD card with: clean.

Create a new partition with the command: create partition primary. You can split your SD card into multiple partitions, but for simplicity's sake, we're skipping such complex scenarios.

Check out your new partition with the command: list partition.

If you want your SD card to be bootable from this partition (like Raspberry Pi fans), also mark it as active with: active.

Finally, for the actual formatting, use: format fs=FILE_SYSTEM label=NAME_OF_YOUR_SD_CARD. Replace FILE_SYSTEM with any of the aforementioned Windows-supported file systems. The most popular one for SD cards remains FAT32. You can also add a quick at the end of the command to perform a quick format. However, since we're dealing with a possibly damaged SD card, it's best to go with a full format.
Un-Raw SD Card with Disk Management
If you prefer using your mouse instead of typing commands, you can use the Disk Management app to format your currently-raw SD card.
Press Windows Key + X to access Windows 10's quick menu of administrative tools. This time choose Disk Management instead of Windows PowerShell.

Right-click on your SD card (don't mind it being recognized as "a disk") and choose New Simple Volume.

Disk Management will show you a straightforward wizard with a series of steps. First, you'll have to state how much space to allocate to the created volume. If you don't need multiple partitions, we suggest using the max value for a single, large volume.

Proceed by choosing the letter you'd like to assign to your SD card.

The last step is choosing the file system, allocation unit size, a volume label, and if you want to perform a quick or full format.

File system: for most uses, you'll probably want to go for FAT32. Is your SD card's capacity too large for FAT32? Go for ExFAT for cameras and smartphones, NTFS for modern computers.
Allocation unit size: it's usually best to keep the default value.
Use whatever volume label you wish – it's the name you'll see next to the device's letter.
We suggest you disable quick format and go for a full format. A full format can help detect possible physical problems on a storage device, which might be the reason your SD card became raw in the first place.

In the final step of the wizard, check that everything's set up as you wish. Then, click on next to start the formatting process. Soon you'll be back at Disk Management's main interface, but this time your SD card will (hopefully) be formatted and accessible.
Quick-and-Easy Raw SD Card Format With File Explorer
We left the File Explorer approach for last because many users manage to format the wrong device this way. However, if you don't misidentify your devices and double-check what you're doing, it's the quickest and easiest solution.
Run File Explorer – the quickest way is with the Windows Key + E shortcut. Choose "This PC" from the menu on the left, and turn your attention to the Devices and drives section. Among them, you'll find your SD card. In our case, thanks to our card reader, it appeared as a USB drive. Right-click on it and choose Format…

Alternatively, if you try to access an inaccessible storage device, File Explorer will nudge you to format it before you can use it.

Both options lead to the same dialog, a new floating window, where you can set the formatting process parameters. We won't go over them again since they're the same as what we saw with Disk Management. Set them up as you wish and click on Start to begin the formatting process.

Acknowledge that all data will be erased on your SD card. Double-check that you're acting on the correct storage device and click OK to start formatting your raw SD card.

Soon after, you'll see a new window pop-up informing you that the format's complete. Click on OK, and when you return to File Explorer, you'll have your SD card back.
It's Better to Get a New One!
Did you already get your files out of a raw SD card, or you don't care about them? Then, maybe it's not worth wasting your time trying to bring it back from the dead.
SD cards are ultra-affordable today and cost less than what most people earn in the same time they'd spend trying to fix one.
Thus, for the non-tinkerers among us, it's easier to buy a new SD card instead. As a bonus, thanks to better memory chips, it will also probably have better performance than your current one.
How Can You Prevent SD Cards from Becoming Raw?
If a brand new storage device didn't come preformatted, it will show up as raw. However, the ones you're already using can also "become raw", if:
A writing process is interrupted (by abruptly pulling out an SD card while in use, an unexpected device shutdown, etc.).
The storage volumes on your SD card are deleted.
There are physical defects (the SD card was bent, chipped, its memory is failing, etc.).
By knowing what to avoid, you can drastically decrease the chances of having to deal with a raw SD card in the future.
Conclusion
As we saw, raw SD card recovery is more than possible, and in all but the worst-case scenarios, you can format a raw SD card and keep using it.
Did you insert your until recently perfectly working SD card in a device, but now it appears raw? Instead of throwing it away and wearing black to mourn for your lost files, try to recover them with a tool like Disk Drill. Then, fix your SD card with CHKDSK, or format it and use it as if it were a new one.
It's highly probable that in less than one hour, you'll both have your files back and an SD card working as new.