Best alternative to Data Rescue recovery software
There are quite a few things to be considered when it comes to digital storage devices and the security they provide. The truth is that the most contemporary storage devices come with a wide range of protection and losing a file isn't as easy as you might think.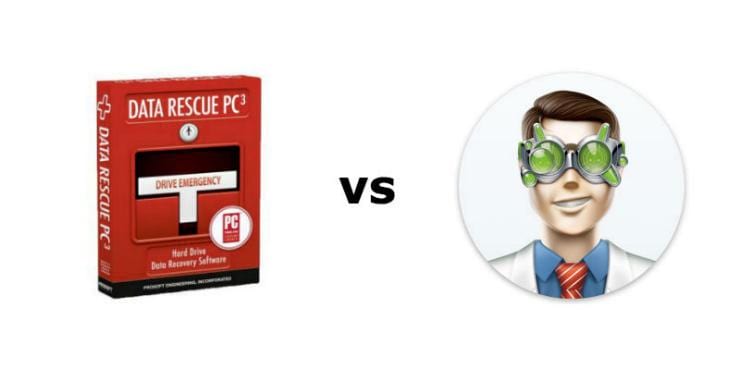 But, they are protected from external influences and the most common type of data loss is caused by human mistakes – accidental removals, deletions, inappropriate formatting and many more of the kind.
Unfortunately, there is nothing a piece of hardware can do to alter a person's cause of action and in situations like the ones mentioned above the information is inevitably going to get lost.
After all, what you need to take into consideration prior to allowing yourself to drawn in the depths of despair is the fact that this type of information loss doesn't necessarily mean that the data is actually lost. There is, usually, a digital footprint that could be traced back in order to recover certain types of files.
In fact, there are quite a lot of tools which are available online for you to take advantage of. The majority of them are going to take advantage of complex algorithms in order to perform a full blown recovery on your storage device, regardless of its kind. Of course, some of these tools are free, some of them are paid and it's definitely worth pointing out that the paid versions are usually much more comprehensive and easy to use.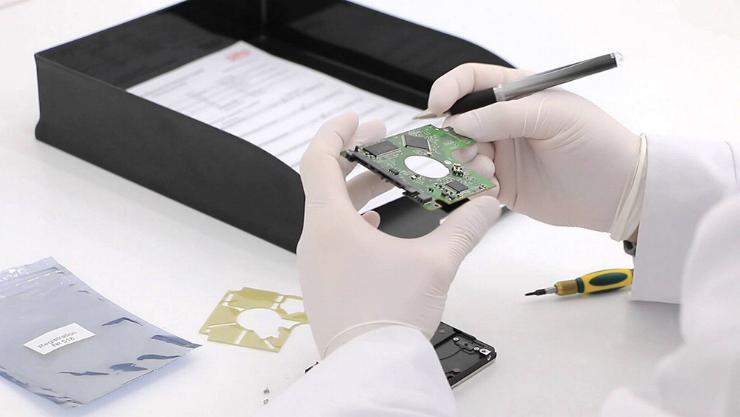 Data Rescue 3 software, for instance, is a relatively powerful tool which is certainly going to provide you with quite a lot of potential. For all that, there are a lot of products which have come up so far and it might get a bit overwhelming for the regular user to pick up the one he likes. And, considering that all of them are paid and the cheapest version starting at a subscription at $99, you can easily get nothing in return if you accidentally purchase a tool which is not compatible with your OS.
What we mean is that the Data Rescue 3 review shows that this particular version is only usable on Mac. Accidentally purchasing it without realizing it renders Windows users absolutely irrelevant.
Furthermore, Prosoft's data rescue tool even has a 4th version for newer releases of Mac. It's not easy to navigate through the abundance of options and that's even before you get to use it. Even though Data Rescue 3 is a legacy version which is only intended to be used on older Macs, Prosoft Engineering, the company that stand behind this product, also has tools for Windows data recovery and for all kinds of PCs.
Now, it's safe to say that the tool is powerful, provided you manage to pick up the right Prosoft Data Rescue software as it can be easy to get it wrong, as you already know. However, upon doing a brief research, you'd quickly realize that there are more comprehensive alternatives.
Disk Drill, for example, is a tool which only has one release and it provides a lot more convenience. Disk Drill, on the other hand, provides extremely powerful capabilities which are executed on both Mac and Windows OS as the developers understand the influence of both operating systems and do not want to pass by any of the users.
Disk Drill Performs Recovery on All Devices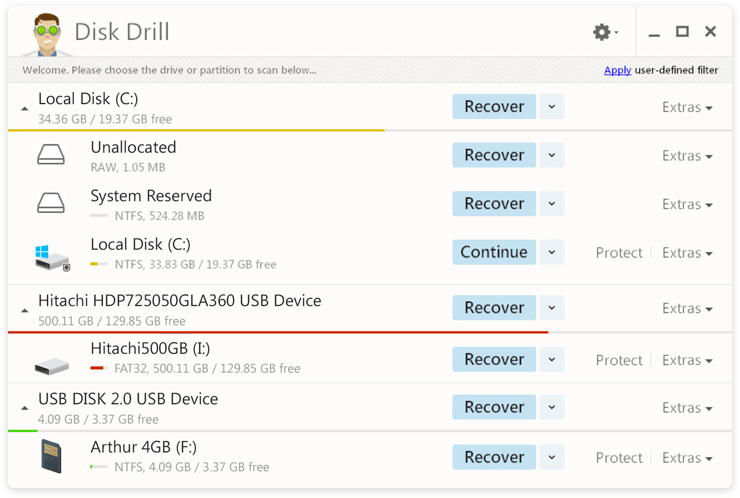 Now, regardless of whether you want to perform a recovery on an integrated or an external storage device, you can count on this comprehensive piece of software to do so. With this in mind, it is capable of helping you out with your HDD, SSD, USB, Pen Drive, Micro SD and whatever else you can think of.
On top of that, it supports over 200 file formats. You can even try a free demo version of the software just to get a glimpse at what you are in for if you choose to go for the paid version. Speaking of money, Disk Drill is also much more cheaper as it's first version for Windows starts at $45.
Seamless Recovery
When it comes to recovery potential, Disk Drill reveals a lot of power. Apart from being able to recovering a staggering amount of data and file formats, you can also do so without having any relation to computer technology what so ever. The process is particularly simplified in order to allow people who are only using their computers for working or personal purposes and have no idea of complex IT principles to properly recover accidentally lost information.
We understand that it's more likely for a person who's not properly aware of how things work on his computer to get something wrong and lose information and that's why we want him to be able to quickly recover it instead of going through the complications.
Disk Drill relies on a quick 4 or 5 steps process which is executed on both Mac and Windows and is going to recover information from all sorts of devices. You have to plug in the target device, scan it, wait for the scan to finish, select the desired files you want to recover, hit the recover button and be done with it. It's literally as easy as this. There are no complicated procedures for you to be worried about and you are a few clicks on the mouse away from getting back your treasured yet lost information.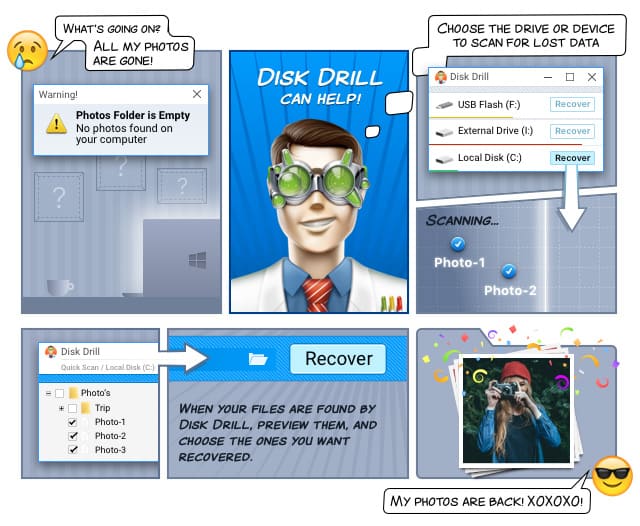 Data recovery for free
Your Companion for Deleted Files Recovery
Now, regardless of whether you decide to download full version of Data Rescue Mac or of Disk Drill, you need to make sure that you get the original one. Searching for cracks, key generators, registration codes, serial keys, torrents and any other forms of black-hat pirate software could potentially get you in trouble.
Through a minimum investment, you are going to have access to professional customer support, regular updates and comprehensive tips and tricks that you could use for free. Using pirate software is also usually associated with viruses and other negative software like spyware or malware. In any case, it's a risk that's most certainly not worth it. You might end up losing more information than you already have.