Best Free TestDisk Alternative — Disk Drill
Data recovery is something that anyone who uses a computer or carries a data storage device should take into thorough consideration. The reasons are various but they are all considerable. The truth is that these devices are exposed to a variety of different influences which could cause partial or entire data loss. Oftentimes this could cause significant complications, especially in our fast paced corporate world. Loss of particular pictures or important documents could cause tremendous troubles and the last thing you'd want is to be unable to recover them. Luckily for you, there are lots of different tools like Testdisk Data Recovery out there which are going to help you with that. There are even some tools such as Disk Drill, which are also going to provide you with prevention measures.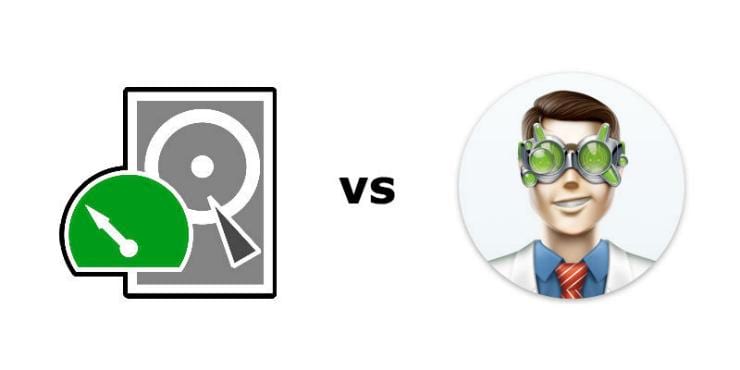 Disk Drill, for instance, is capable of performing regular backups of your files and even if something happens, you can easily recover files from the last backup until the event of the loss which is going to save you time, effort and potential resources.
However, one of the most commonly required recovery data types are photos and videos. When it comes to photo recovery, there are quite a few options for you to choose from. TestDisk Data Recovery, for instance, is relatively powerful software which is capable of performing comprehensive recoveries from a wide range of different file systems such as FAT, NTFS, exFAT as well as ext2. You can download Testdisk recovery software from the official website of the developer and it's not going to cost you a dime, at least not for now as it's relatively new Testdisk recovery software.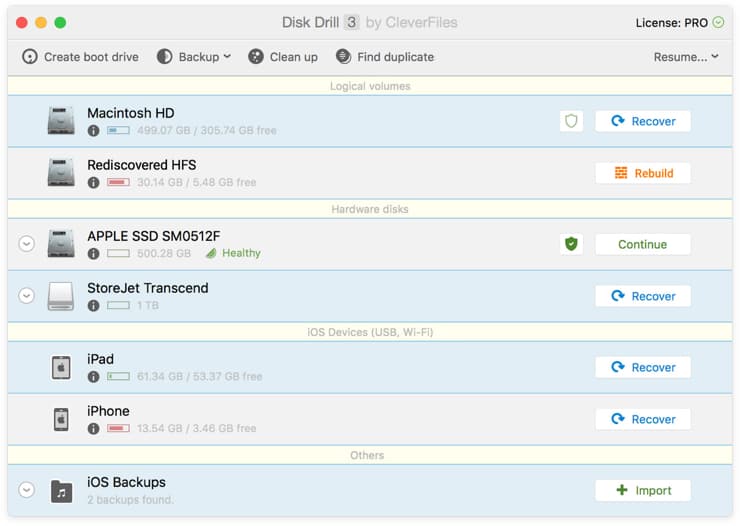 However, oftentimes you are going to find out that free software can only do so much. It's simply impossible to offer something which requires continuous support, improvement and constant work for free as it won't manage to cover its expenses. With this in mind, the TestDisk data recovery software, being the supposedly free alternative for Disk Drill, for instance, isn't going to perform recovery on all files that Disk Drill supports. For example, if you want to recover your photos, you would have to download completely different software of the same developer which is called PhotoRec. However, you would have to go through all the hassle of re-installing this data recovery software and the results are yet a bit questionable.
Instead of using the TestDisk recovery software, you might want to spend an insignificant amount of money and have it all at one convenient place with Disk Drill. Furthermore, this software also offers a demonstration version which you can test and determine whether it's the one you like or not.

Data recovery for free
Your Companion for Deleted Files Recovery
Disk Drill is particularly comprehensive. It's designed to cater to the requirements to all sorts of people without presuming any kind of previous IT involvement. In fact, even if you are sitting on the computer for the first time, you could easily perform a full and comprehensive data recovery with Disk Drill because the tool is intuitive and you'd only need to click a few buttons. Let's take a look at what you would have to go through in order to fully recover all sorts of information, including pictures and photos which is impossible with the Testdisk recovery software.
1. Connect the targeted device
The first thing that you have to do is to connect the device which you subject to recovery. For instance, if you want to recover files from your USB drive or from your Micro SD, you would have to insert them into the computer for the software to be able to go through them.
2. The second step is to select the desired portion
Much like Test Disk recover partition, Disk Drill is also capable of recovering the entire drive or just a part of it – as per your own personal requirements.
3. Choose your Scanning method
Disk Drill, unlike the Test Disk File Recovery has comprehensive methods of data scanning. You can choose between a Quick Scan and a Deep Scan, based on the amount of lost information as well as on the time during which you lost the data.
4. Take a look at the list
Once you've waited out the entire thing, you will be immediately presented with a list of files to recover. Unlike the majority of other free solutions, Disk Drill is going to provide you with the chance to hand pick the files you want to recover. This is particularly useful, especially if you don't necessarily need to recover the entire portion of lost data.
5. Hit the Recover button – that's it!
It's as easy as that. However, we feel obligated to let you know that it's highly advisable to purchase the paid version of the software. Seeking cracks, key generators, serial keys, registration codes and torrents for the tool is going to get you in trouble. Not only is it illegal to use pirate software but it's also going to get you a lot of complications. Pirate software is usually accompanied by a lot of viruses and other malicious software such as malware and spyware. You are potentially exposing your entire system to risk and you can lose a lot more information than you'd actually be able to recover with this pirated software.
However, it's worth noting that both Disk Drill and TestDisk Data Recovery could work out in certain situations. However, if it's photo recovery that you are looking to do, Disk Drill is the option to go. Sure, you might have to pay a small and inconsiderable amount of money for the tool, but you are also gaining access to non-stop professional customer support and constant improvements. You are also going to be protected by all the company guarantees and warranties that the product comes from and you can recover virtually all sorts of file systems and file types, unlike the majority of free software.