Have you accidentally erased a hard drive using Disk Utility on Mac and are wondering if you can recover it? You're not the only one! Every day, thousands of users around the world search for solutions that would let them recover an erased hard drive on Mac, but only a few find what they're looking for.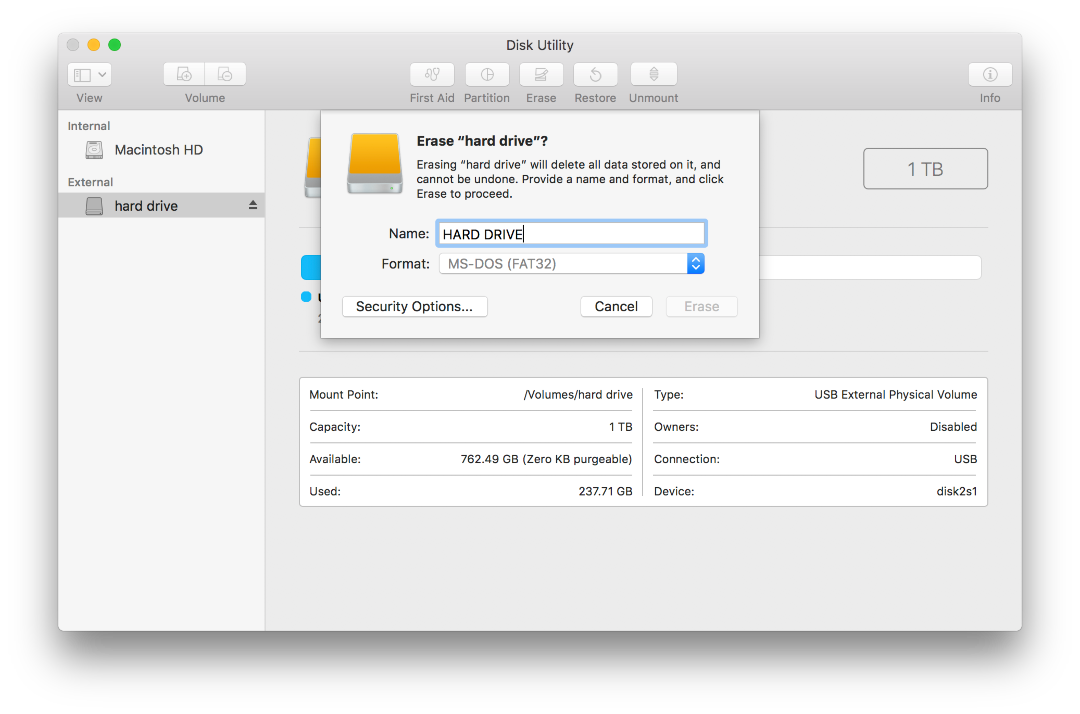 Why? Because there's a lot of misinformation online when it comes to data recovery solutions for Mac. The goal of this article is to help Mac users recover erased data in the quickest and most cost-effective manner possible, which is why we describe two different solutions, each suitable for a slightly different data loss scenario. 
Does Disk Utility Erase Everything on the Hard Drive? 
Sadly, posts like this one are far from rare. In fact, you're guaranteed to come across at least one or two almost every day if you frequent popular Mac forums. But even though erasing the wrong internal or external hard drive seems like a pretty clear-cut problem to tackle, the truth is that some erased hard drives can be recovered using hard drive recovery software, while others can only be restored from a backup. 
Even though Disk Utility always erases everything on the hard drive, it doesn't always overwrite the erased data, making their recovery impossible. It all depends on the security options. These options specify how to erase the selected drive to prevent hard drive recovery software from recovering it.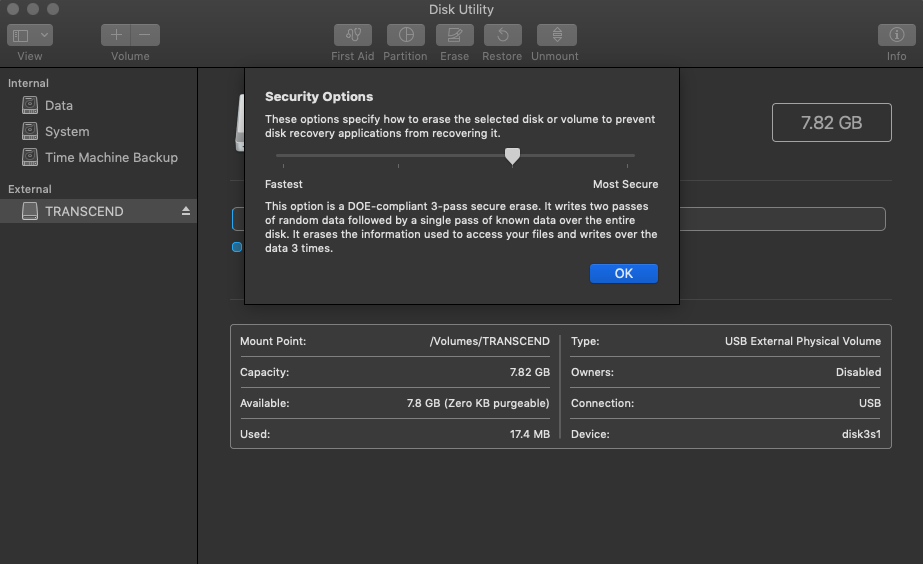 As a Mac user, you can choose between the following security options:
Fastest: This option does not securely erase the files on the drive. A hard drive recovery software may be able to recover the files.

Fast: This option writes a pass of random data and then a single pass of zeros over the entire drive.

Secure: This option is a DOE-compliant 3-pass secure erase, and it writes two passes of random data followed by a single pass of known data over the entire drive.

Most Secure: This option meets the US Department of Defense 5220-22 M standard for security erasing magnetic media because it writes over the data 7 times. 
The good news is that the fastest security option is selected by default. So, if you haven't changed the security options before erasing your HDD or SSD, you should be able to recover data from it using data recovery software for Mac. 
Method 1:

Recover an Erased Mac Hard Drive with Data Recovery Software
Assuming that you've accidentally erased your Macintosh HDD using the fastest erase option, you can attempt to recover lost data using data recovery software like Disk Drill. 
Step 1.
Download and Install Disk Drill for Mac
To get started, download Disk Drill for Mac and install it on a suitable storage device, which is any storage device except for the erased one. For example, if you've accidentally erased an external hard drive, you can safely install Disk Drill on your Mac's internal hard drive without risking overwriting the same files you're trying to recover.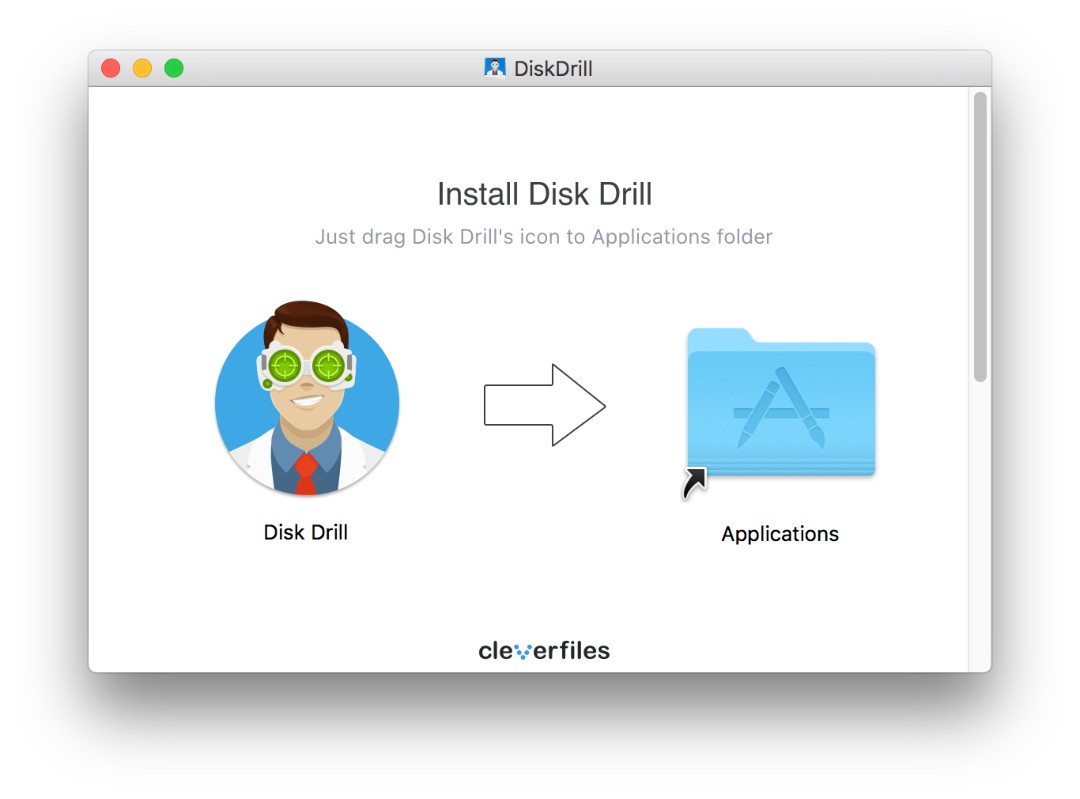 Step 2.
Launch Disk Drill and Scan the Erased Hard Drive 
Next, launch Disk Drill from the Applications folder and scan the erased hard drive. To do that, you simply need to click the Recover button next to it, and Disk Drill will automatically apply all available recovery algorithms in the optimal order.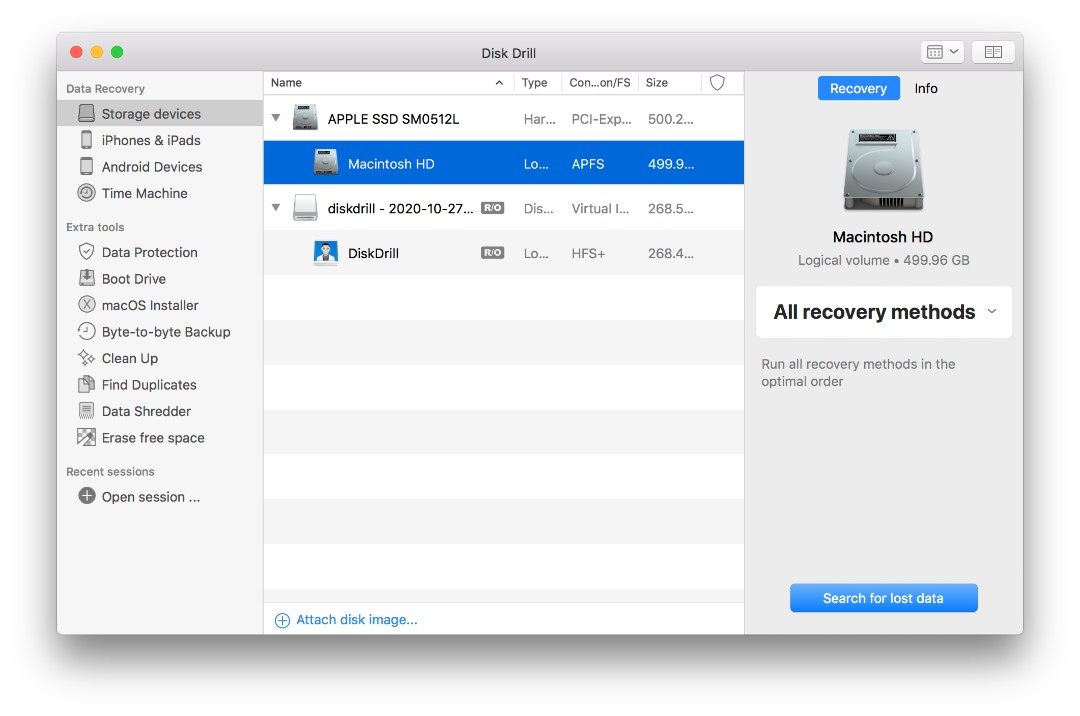 Step 3.
Recover Selected Files from your Hard Drive
Finally, go through the list of recoverable files and select each and every file you want to get back. If you want to recover all files found by Disk Drill, you can press Command-A on your keyboard to select all items. Then, click the Recover button again and tell Disk Drill where it should recover the selected files. Again, you need to recover them to a different hard drive to avoid overwriting.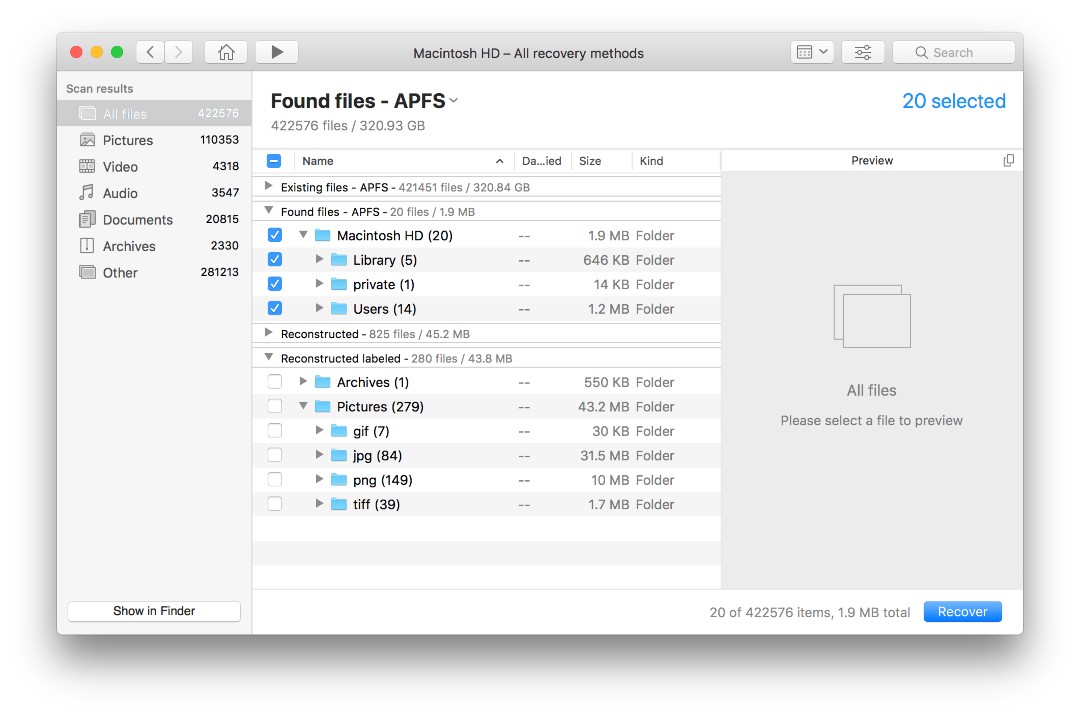 Method 2:

Restore an Erased Hard Drive Using Disk Utility
But what if you need to restore a hard drive that has been securely erased? In that case, even the best hard drive recovery software won't help you. Your only option is to restore the erased hard drive from a backup, which you can do with the help of Disk Utility.
Follow these steps:
1.
Open Disk Utility from Applications -> Utilities.
2.
Select the volume you want to restore in the sidebar.
3.
Click the Restore button.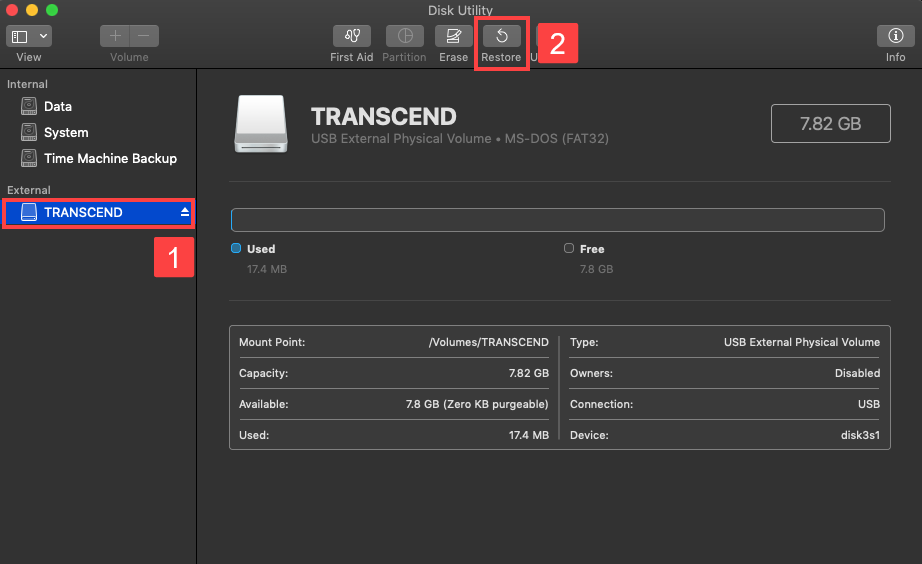 4.
Choose the volume from which you want to restore the erased hard drive.
5.
Click Restore and then click Done.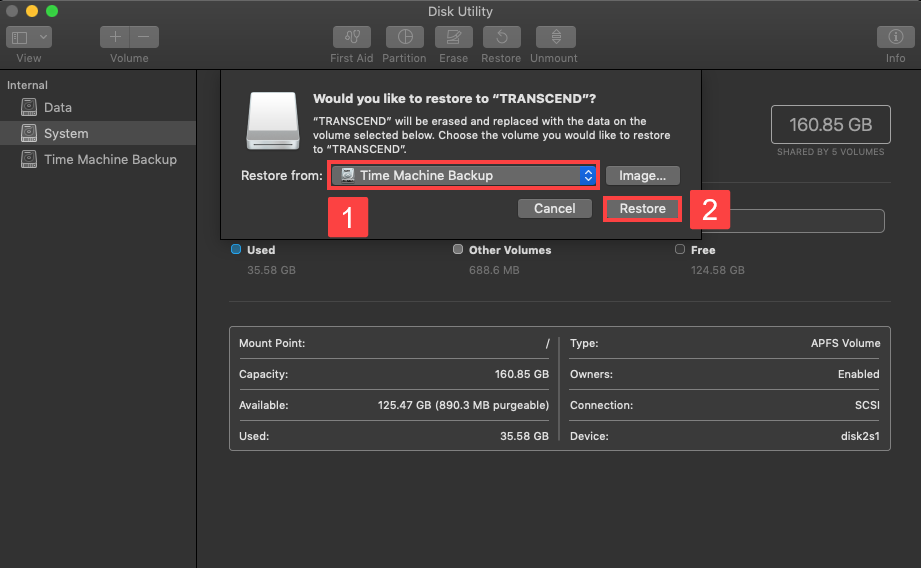 Warning: When you restore an erased hard drive using Disk Utility on Mac, its entire content is replaced by the content of the backup volume. If you have some files on it, make sure to copy them to a safe location first.
If you can't boot into macOS because your startup volume has been erased, then you might need to reinstall your operating system from Recovery: 
Turn on your Mac and immediately press and hold Command (⌘)-R.
Enter a password, such as a firmware or admin password, if prompted.
Choose Reinstall macOS from the Utilities window.
Click Continue and follow the onscreen instructions.
Select the deleted disk when the installer asks you to choose a disk on which to install.
Choose Macintosh HD if the installer offers you the choice between installing on Macintosh HD or Macintosh HD – Data.
To recover after deleting a Macintosh HD with Disk Utility, you need to restore both the operating system and your files from your Time Machine backup disk: 
Connect your Time Machine backup disk.
Turn on your Mac and immediately press and hold Command (⌘)-R.
Choose the option to restore from a Time Machine Backup.
Click Continue and select your Time Machine backup disk.
Click Continue again and enter your password if asked to do so.
Select the Time Machine backup you want to restore and click Continue.
Select your Macintosh HD and click Restore.
Restart your Mac when done.