WD is one of the leading hard drive manufacturers worldwide. However, due to unforeseen circumstances such as data loss, figuring out how to recover data from a WD My Passport hard drive is often challenging.
This article discusses quickly retrieving files from a WD passport external hard drive.
What Is WD My Passport?
My Passport is a series of external hard drives manufactured by Western Digital, commonly known as WD. These hard drives are an ideal choice for everyday users. Many rely on WD as backup drives to store important data such as photos, videos, projects, and documents.
Is It Possible to Recover Data from WD My Passport?
Yes, there are many ways to recover WD passport files. This involves using various data recovery software or getting help from a dedicated data recovery service.
Main Situations When You Need to Perform WD My Passport Data Recovery
The Western Digital My Passport is not a 100% secure way to store your valuable data, despite how reliable and reputable it may be. 
The following are some of the major situations when you would need WD my passport data recovery to recover your valuable data:
😖 Accidental deletion or formatting
⏏️ Disconnections during a data transfer 
🦠 Malware, Trojan, and Virus attacks
📁 Deleting or resizing a disk partition
🔧 Physical damage
How To Retrieve Files From WD Passport External Hard Drive on Windows
Here are some effective methods to recover essential data from your WD Passport external hard drive:
Method 1.

Using a Data Recovery Software Like Disk Drill

Follow the directions below to understand how to recover data from an unrecognized WD on my passport hard drive.
Download, install and launch Disk Drill.

Data recovery for free
Your Companion for Deleted Files Recovery

Select your WD Passport hard drive. Click on the Search For Lost Data button in the right-hand corner to initiate the scanning process. Disk Drill will check your external hard drive for recoverable data. The scanning process might take some time, depending on the size of your hard drive.

After completing the scan, click the Review found items button.

Select the files you want to recover and then click the Recover button.

Select the destination folder where you would like to save your recovered files.
Method 2.

Restore Files from a WD Drive using Freeware

Recuva is an amazing WD my passport repair tool that facilitates effortless data recovery. The best feature is that you don't have to remember the file name you want to recover. It can recover files using the limited keywords you remember.

Here's how to recover data using Recuva:
Launch Recuva. (Recuva often launches with a wizard that walks you through the process of recovering data; however, we don't need it this time. Click the cancel button to dismiss the wizard.)
Click the Scan button in the drop-down menu. Click the Scan contents option. 

In the space next to the Search string, enter your text.
By selecting the File mask option, you may limit the search to a certain kind of file. To scan only for Word documents, use ".doc" or ".docx" or "*.*" to search for all file formats.
Select the Scan button.
Select your files for recovery and click Recover. Specify the destination for saving your recovered files and click OK.
Method 3.

Using a Professional Data Recovery Service

If everything else fails, a reputable data recovery service can rescue you. Data recovery centers like Cleverfiles can access your external hard drive in a safe setting to recover data from it.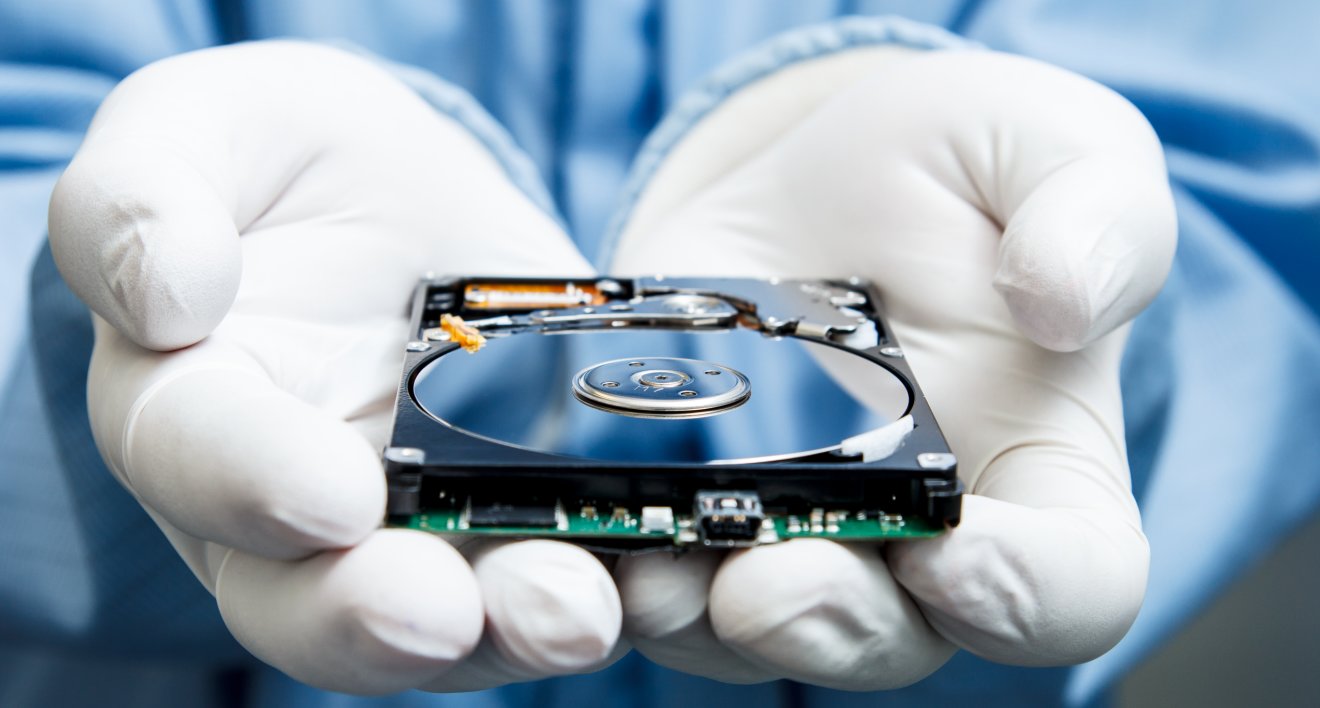 These service providers are specialists in recovering data from solid-state drives (SSDs), servers, databases, memory cards, pen drives, and many more storage devices.
⏱️ However, it is important to note that this might be a time and money-consuming process. Most data recovery service providers will often respond to you within a few weeks. These companies also offer faster services but at a premium price.
Professional data recovery services are the way to go if you're looking for a fast and convenient way to recover your data.
Conclusion
The methods mentioned above work well for various WD My Passport Recovery scenarios.  
However, adopting a prevention-oriented mindset is always better than finding the cure. Thus, paying attention to a few straightforward guidelines will help safeguard your data from being lost or erased in the future:
💾 Always make a backup copy of the external hard drive data in an alternative location.
⏏️ Avoid disconnecting your external hard drive during copy/pasting or other operations. 
📁 Refrain from adding or writing any additional data to your external hard drive before using any data recovery software. Doing this would decrease the likelihood of 100% file recovery.
🦠 Do not connect your external hard drive to a workstation infected with a virus or Trojan. The data on the hard drive will get corrupted and perhaps erased as well.
FAQ