Data corruption can occasionally result in something beautiful and unrepeatable. Roman Kropachek, the co-founder of data recovery software company CleverFiles, knows this better than anyone else, and he is currently auctioning off six corrupted images that came to life as partially failed data recovery attempts.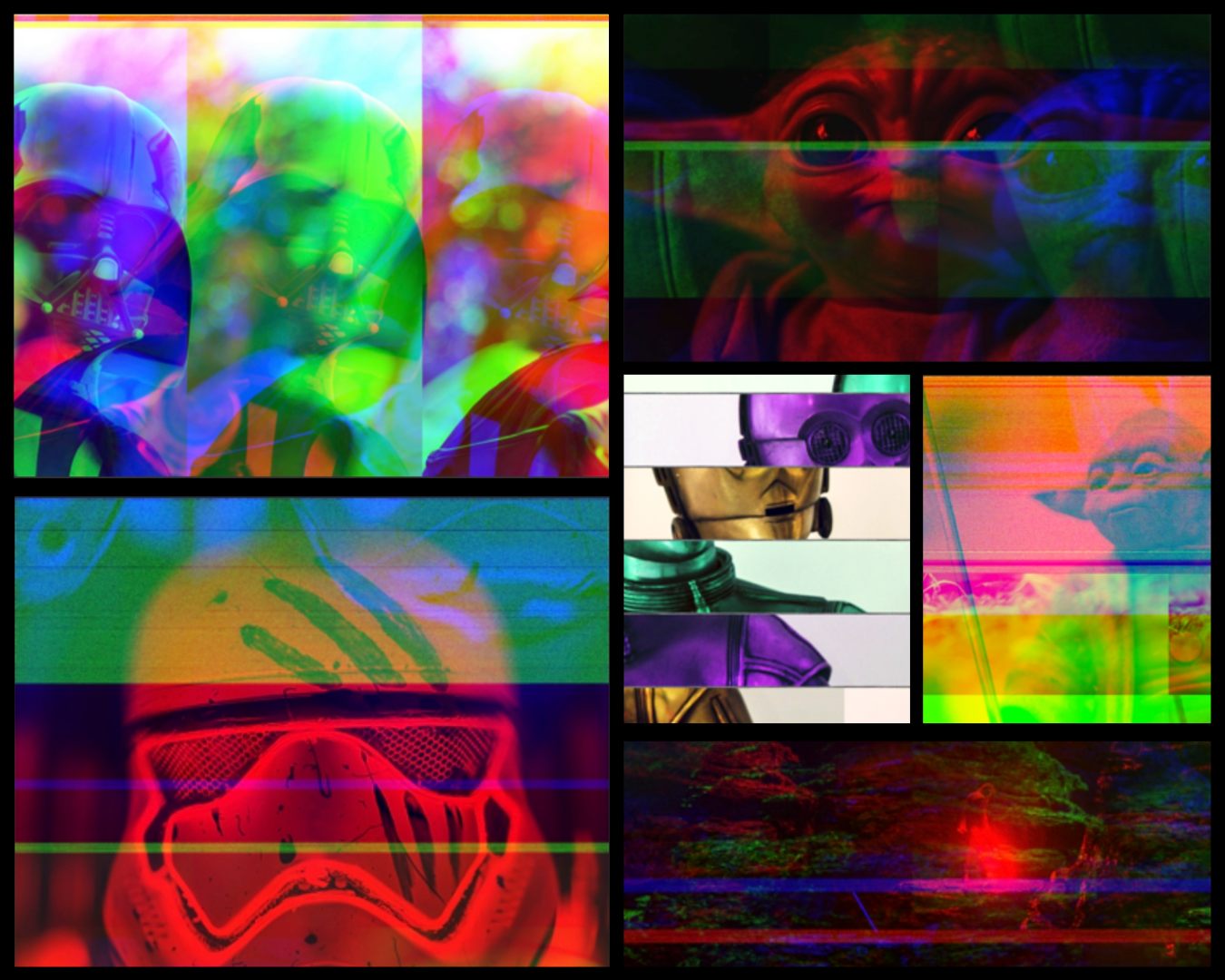 The images are part of a series called "Stunning Fragmentation" and they are being sold as non-fungible tokens (NFTs) for $50,000 per image at OpenSea, a peer-to-peer marketplace for rare digital items and crypto collectibles. The auction has already started, and it will run until June 3, 2021.
Each of the six images is a happy accident produced during data recovery with Disk Drill, data recovery software for Windows and macOS developed by CleverFiles.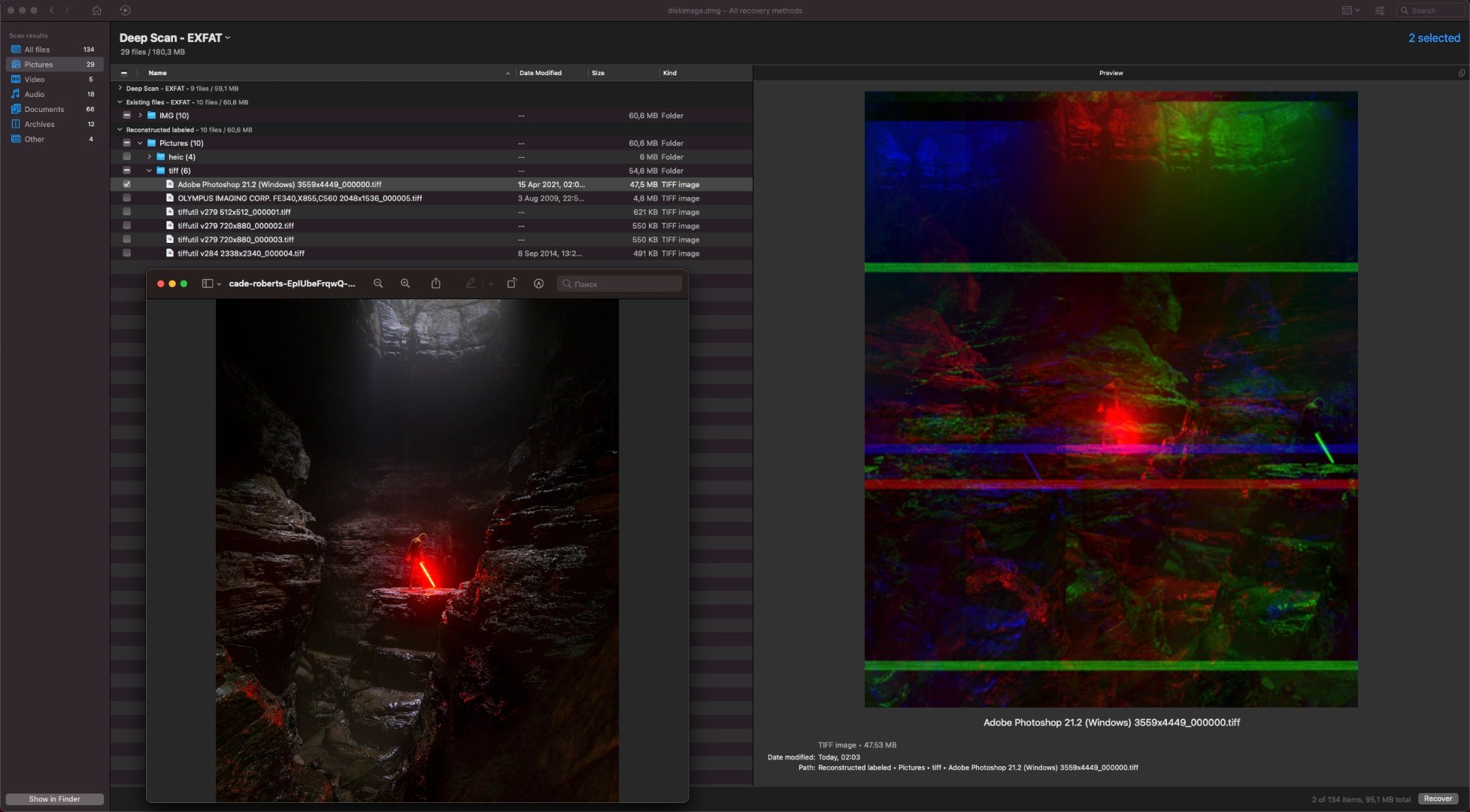 ---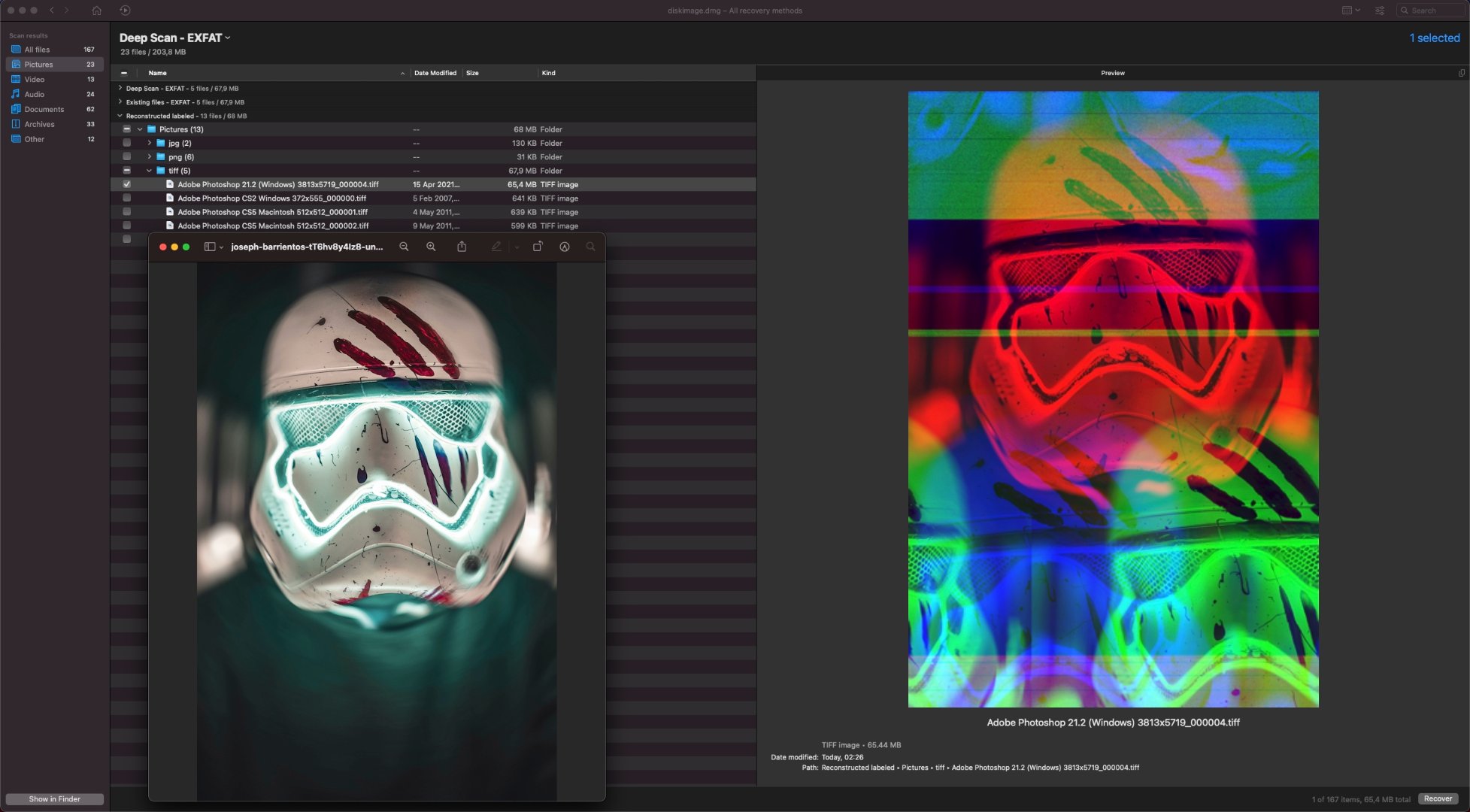 ---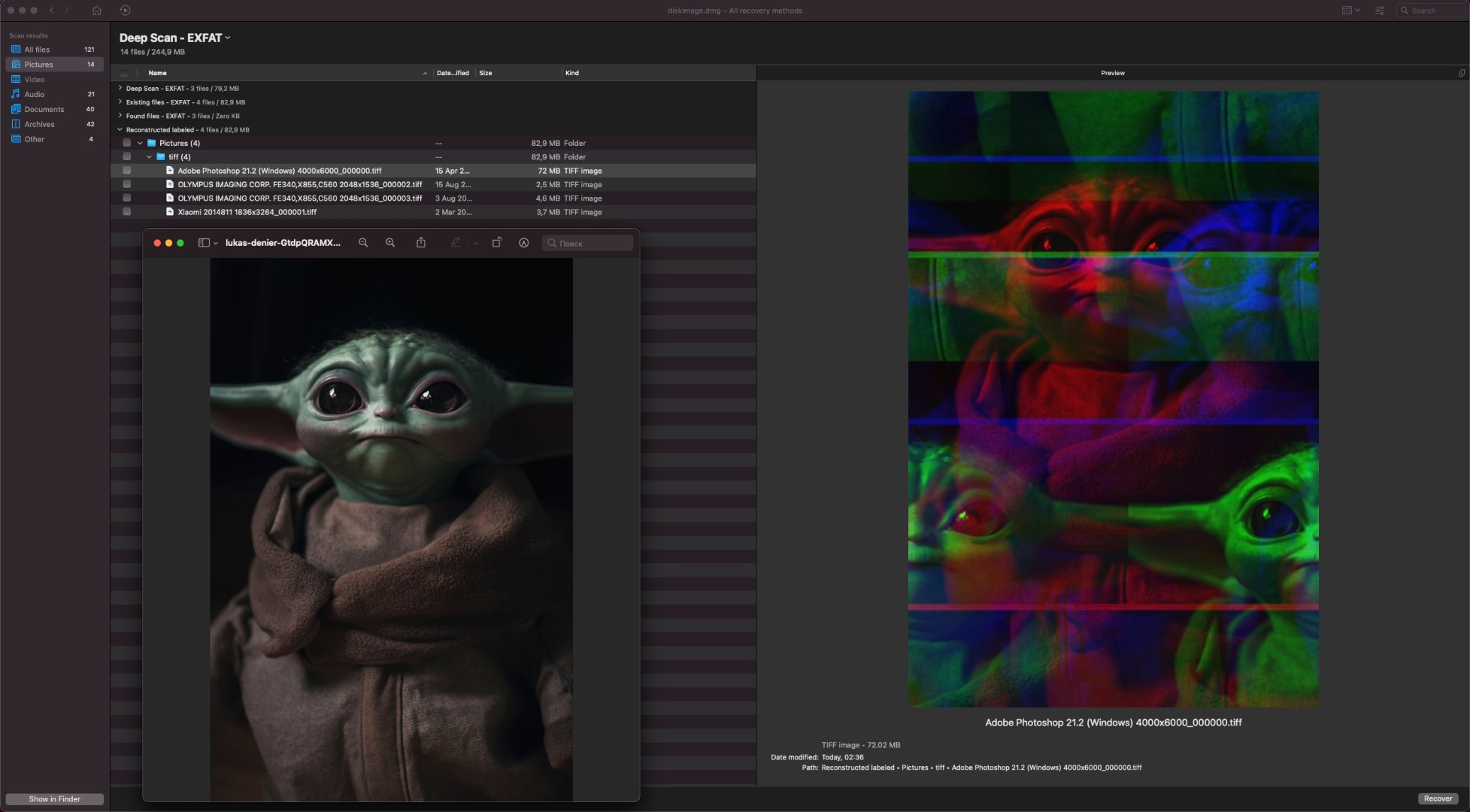 The images started as public domain Star Wars wallpapers in the TIFF file format stored on a Mac computer running macOS 11 Big Sur. However, they turned into something more than that due to file fragmentation, the behavior of Disk Drill's Deep Scan algorithm, quirks in the macOS Quick Look feature, and other unpredictable factors. 
"CleverFiles lab's data recovery attempts sometimes result in distorted photos. We consider it as both: accident and art. We are always on the lookout for cases when Disk Drill's internal algorithms and macOS file system procedures may come up with something random, unique, and beautiful at the same time", says Roman Kropachek.
Roman considers NFTs to be a particularly fitting instrument for the auction of one-of-a-kind results of data corruption because NFTs and corrupted images share one fundamental property: they are unique and therefore not interchangeable. Thanks to his auction, anyone can own a piece of art created by mysterious algorithms and unexpected hardware glitches.
Can corrupted images be sold for $300K? I think they can if it's an #NFT art.

I'm auctioning a series of corrupted images called "Stunning Fragmentation" that came to life as a result of a data recovery glitch at @opensea https://t.co/U6vi8UTY3h#MayThe4thBeWithYou pic.twitter.com/eBChYwiatD

— Roman Kropachek (@RKropachek) May 4, 2021
Together with a team of architects and 3D visual artists, Roman has also spent over 1,500 hours on the first NFT house on the Moon.
Fittingly called "Moon House Concept" the project turned it into a viable plan for construction, and it includes a detailed 3D map of a fully released house, as well as interior and exterior visualizations. It is available for purchase at OpenSea, with bids starting at $100,000.
If the house sells for more than $100,000, Roman and his team will donate all extra money to the U.S. Space & Rocket Center Education Foundation.