Losing video files can be really frustrating, no matter what the reason. If you accidentally deleted the concerned files or forgot to save them, there are ways using which you can get them back. The best part is that you don't need to be a PC maestro to get back your lost WMV files.
What Is a WMV File?
Before we get to each individual solution that will help you retrieve a missing or deleted WMV file that has completely disappeared, it is useful for users to understand what is a WMV file, and the kind of media it holds.
The origin of WMV files dates back to 1999 when Microsoft first introduced the Windows Media Video (WMV) compression technology. It is based on the Microsoft Advanced Systems Format (ASF) container, and forms part of the Windows Media framework. In fact, the default format for the Windows Media Player is WMV.
Later, in 2006 the Society of Motion Picture and Television Engineers (SMPTE) approved Microsoft's WMV 9 based video coding format, and it became one of the three video formats for the Blu-ray video disc. The other two are H.262/MPEG-2 Part 2 and H.264/MPEG-4 AVC.
WMV files are quite flexible. In the sense that they can also be packaged into the AVI or Matroska (MKV) container formats. This will change the extension of the concerned WMV file to AVI and MKV, respectively. Another important feature of the WMV format is that it supports variable bit rate, average bit rate, and constant bit rate. This is applicable to all versions of the format.
The newer WMV 9 version of the format introduced many new features. These include – native support for interlaced video, non-square pixels, and frame interpolation.
After understanding what a WMV file means, we can choose from the multiple solutions listed below so that you can resume your day-to-day work on the computer. The solutions will help you recover the WMV files, even if you forgot to save them properly. Let's get to the actual file recovery solutions listed in the sections below.
How to Recover Deleted WMV Files
There is no dearth of solutions that can help you recover your lost or unsaved data. However, if you're a regular PC user, ensure that you follow the steps listed below properly. In most cases, your files will be recovered in no time.
A WMV file could disappear due to innumerable reasons. To greatly improve your chances of recovering the deleted WMV files, keep in mind the data recovery tips listed below:
🛑 DON'T create or write new data to the storage device that stored the WMV files you need to recover.
🛠️ START the data recovery process as soon as possible to mitigate the chances of new files being created or copied to the storage device.
🥇 USE the data recovery with the highest success rate, first. With every additional data recovery attempt, the chances of recovering data decrease.
If you're using an SSD, ensure that it is not a TRIM enabled one, because it is difficult and, in some cases, impossible to recover files from such SSDs.
⚠️ Additionally, if your HDD is physically damaged, it's always best to contact a professional data recovery service to repair it.
How to Recover WMV Files With Software
Using a third-party trusted recovery software should be a no-brainer for almost all users. This is mainly due to this method being the most user-friendly and effective one in this list.
One such data recovery software is Disk Drill. Using the program, you can easily recover your lost WMV files within a few clicks. The Windows version also comes with a free recovery limit of up to 500 MB, allowing you to try and gauge the software for yourself, before any monetary commitment.
Here's how to recover WMV files using Disk Drill:
Step 1: Download Disk Drill for Windows or Mac.

Data recovery for free
Your Companion for Deleted Files Recovery
Step 2: Run the setup wizard. Follow the on-screen steps to proceed with the installation of Disk Drill.
Step 3: Double-click on the Disk Drill icon on the desktop. Accept the license agreement to proceed further.
Step 3: Select the hard drive or device on which the deleted WMV file was stored, and then click on the Search for lost data option.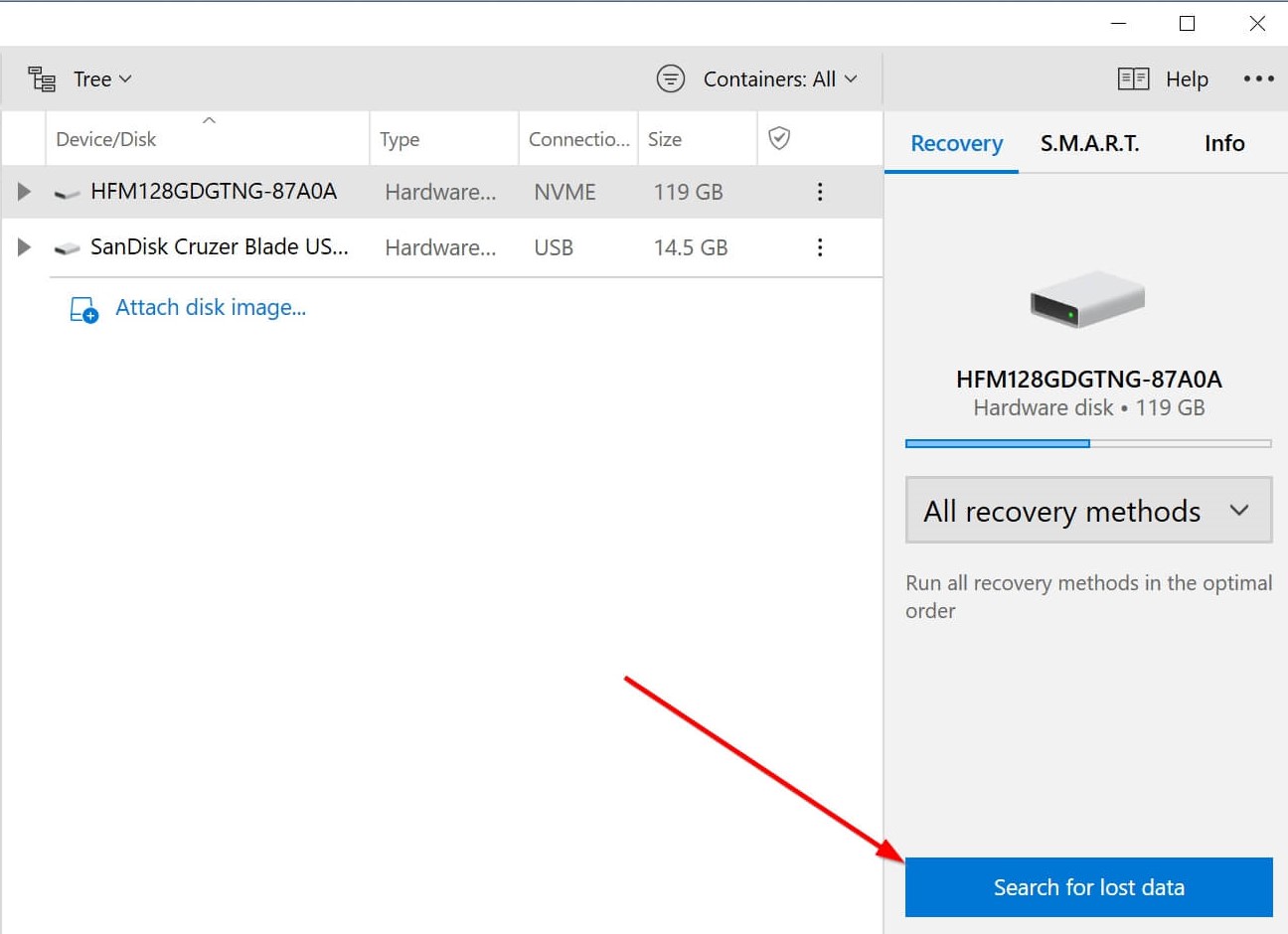 Step 4: After the scan is complete, click on the Review found items option to see discovered files. Disk Drill allows you to preview files during the scan as well.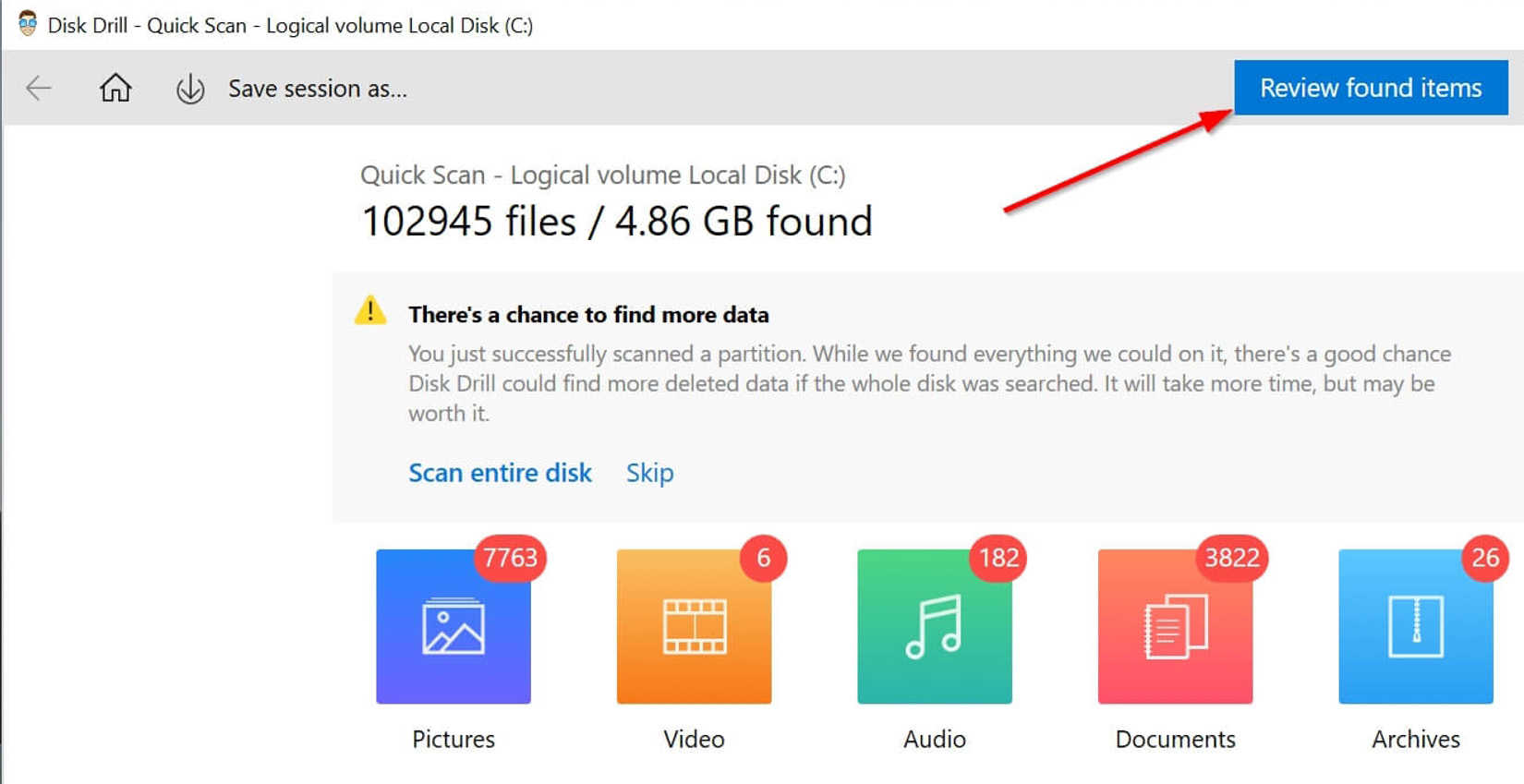 Step 5: Select the WMV files you want to recover. You can use the filter feature to narrow down the results.
Step 6: Click the Recover button and choose a recovery folder. Remember to use a folder that is on a different storage device than the original one.
The steps listed above will help you recover your lost WMV files in no time.
💡 If you're short on time, using the Quick Scan option from the drop-down menu is advisable. But, you won't find as many files using this option. In all other cases, it's better to use All scan options.
Recover WMV from Windows Recycle Bin or Mac Trash
Provided, you didn't delete your files permanently, both Windows and Mac have folders that store deleted files until you restore or delete them from those folders as well. These directories are called the Recycle Bin and Trash, in Windows and Mac, respectively.
Here's how you can recover deleted WMV files from these folders:
Windows Recycle Bin
Step 1: Double-click the Recycle Bin icon on the desktop.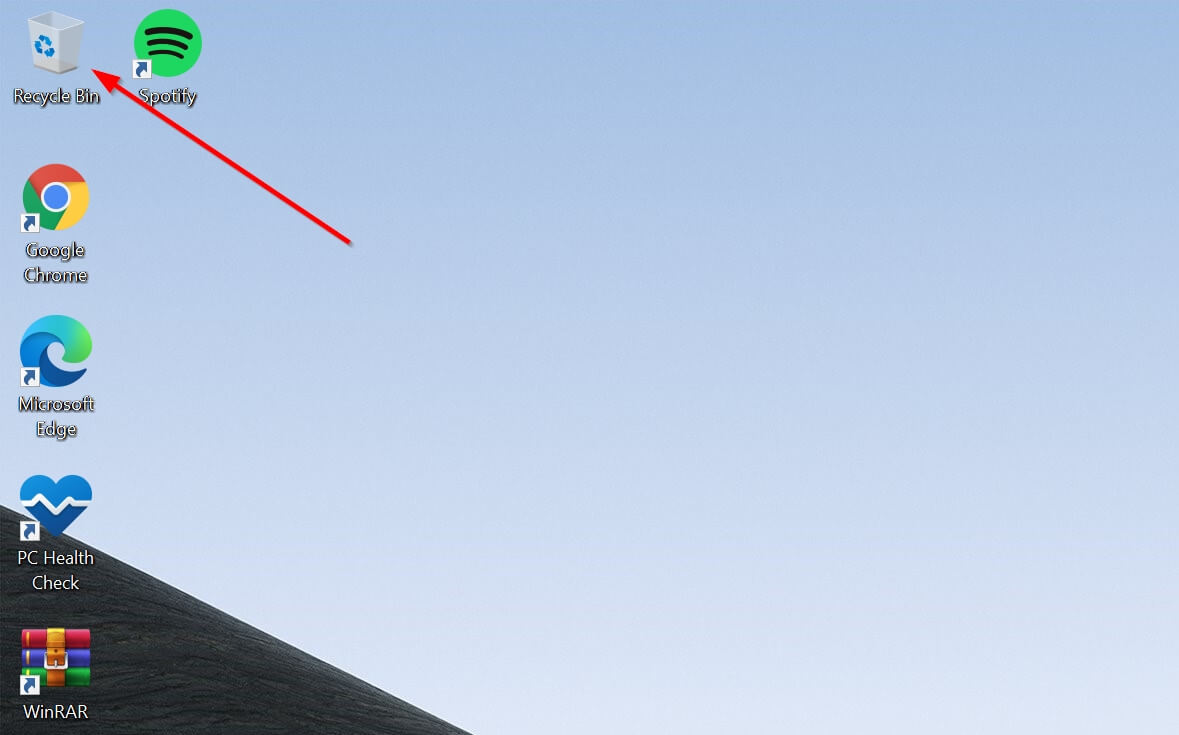 Step 2: Select the WMV files you want to recover.
Step 3: Right-click the file, then click Restore to move the file back to its original folder. Alternatively, you can drag and drop the file to a folder of your choice.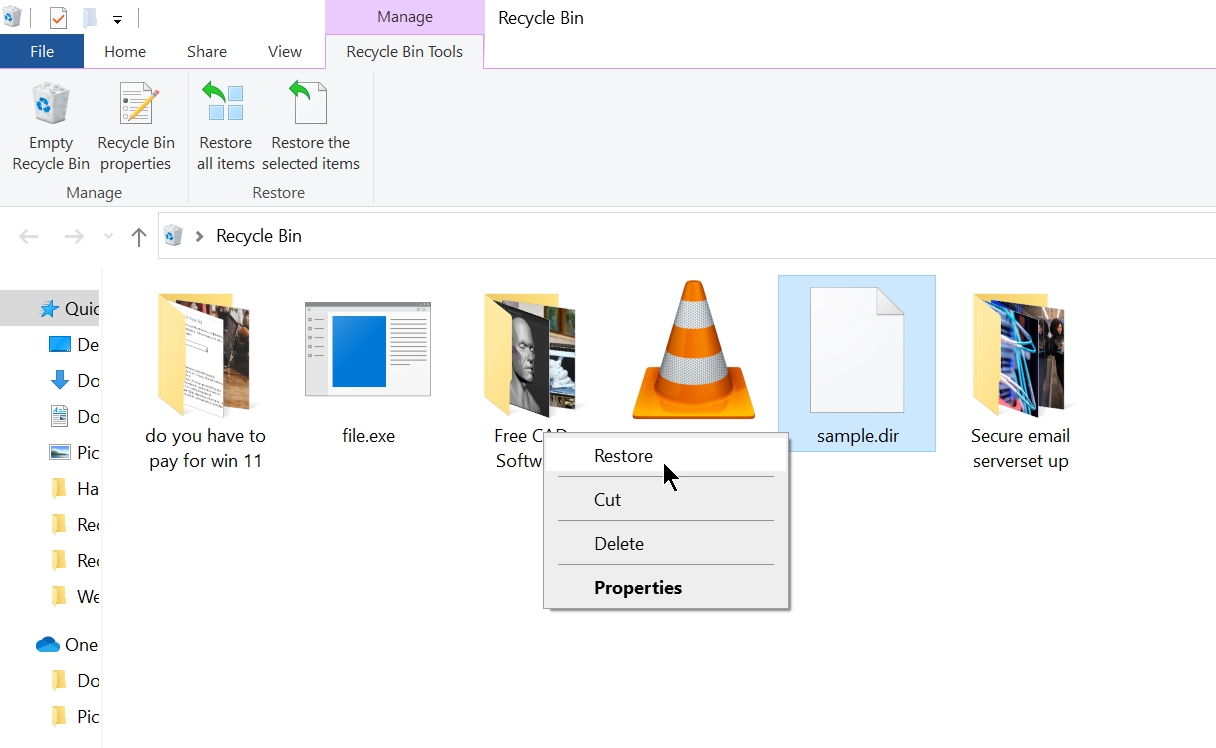 Mac Trash
Step 1: Click the Trash icon on the Dock.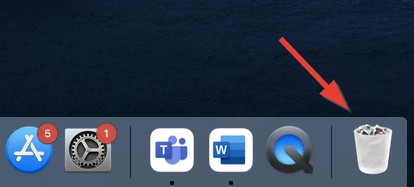 Step 2: Select the WMV files you want to recover.
Step 3: Drag and drop the files to a folder of your choice, or right-click the WMV file and choose the Put Back option.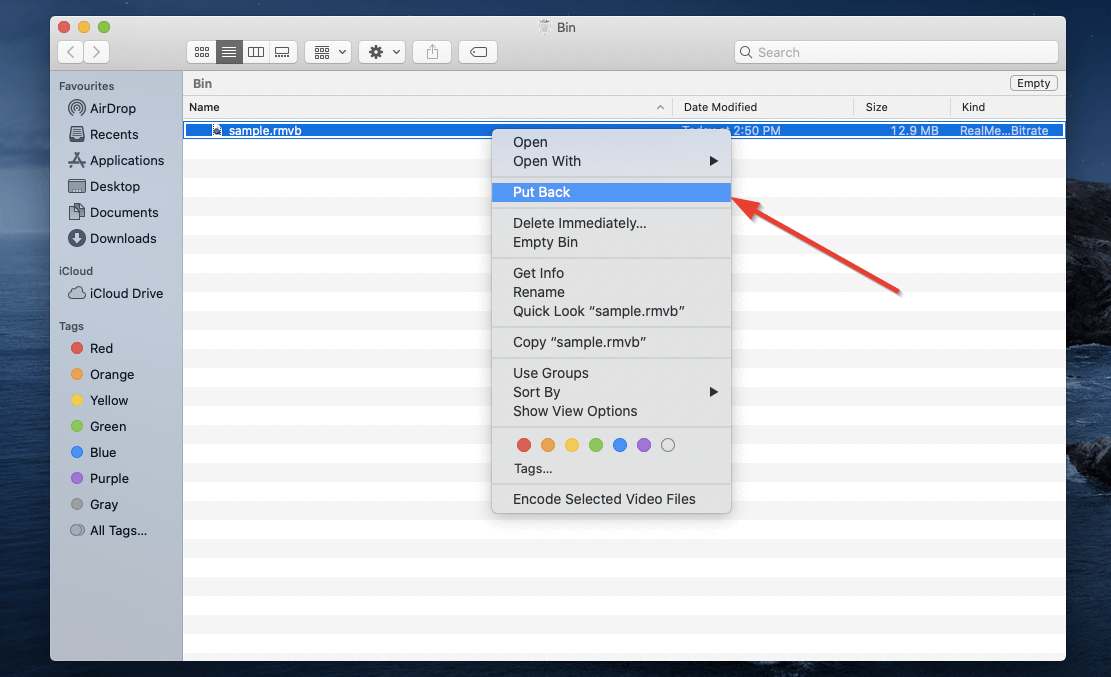 Restore WMV Files Using Windows File History and Mac Time Machine
Sometimes, the Recycle Bin and Trash may not have the deleted files. In such cases, you can resort to the integrated backup features in both Mac, and Windows. These features are called File History and Time Machine on Windows and Mac, respectively.
However, both these features require you to have enabled them earlier, so they could store a backup of your files. Also, the original folder of the deleted WMV files should have been selected as a folder to back up.
Windows File History
Step 1: Enter "file history" in the Start menu search bar.
Step 2: Click the Restore your files with File History option from the search results.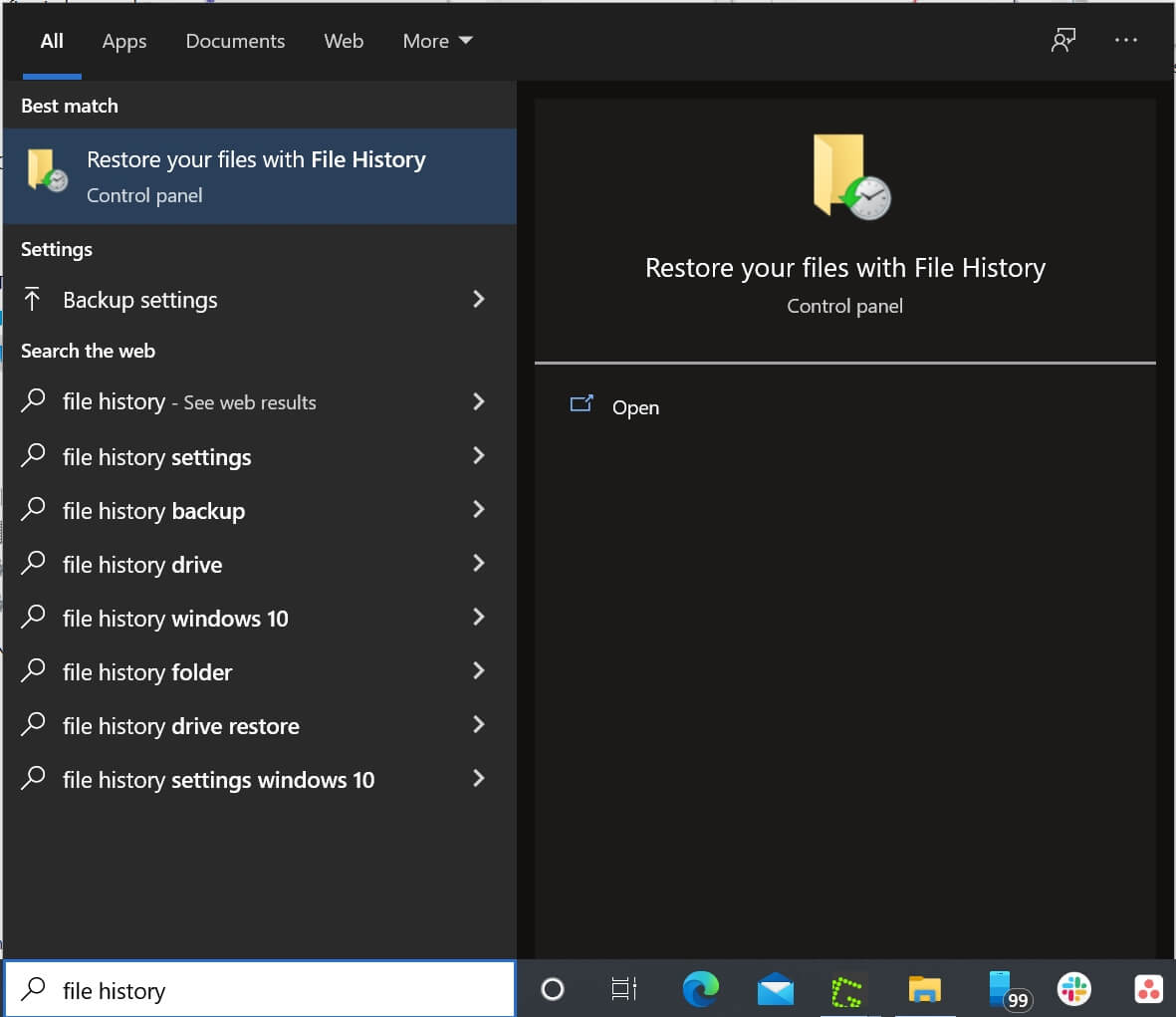 Step 3: Click the Restore personal files option on the left side of the window. Do this only if you see the File History Control Panel page opens.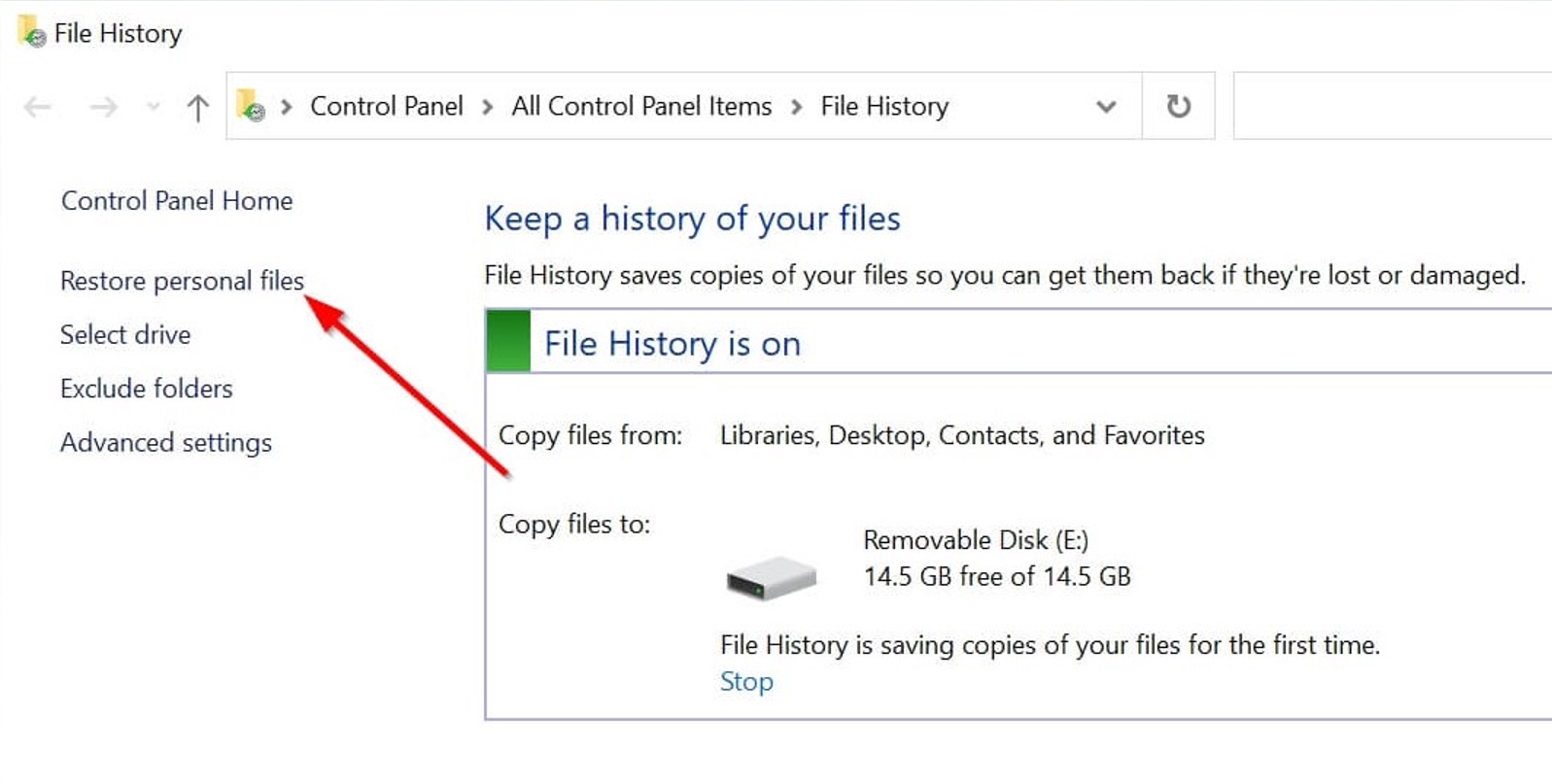 Step 4: Look for the folder that had your deleted WMV files.
Step 5: Browse through your available backups until you find the one that contains your deleted WMV files.
Step 6: Select the WMV files you want to recover.
Step 7: Click on the green recover button at the bottom of the window to restore the files.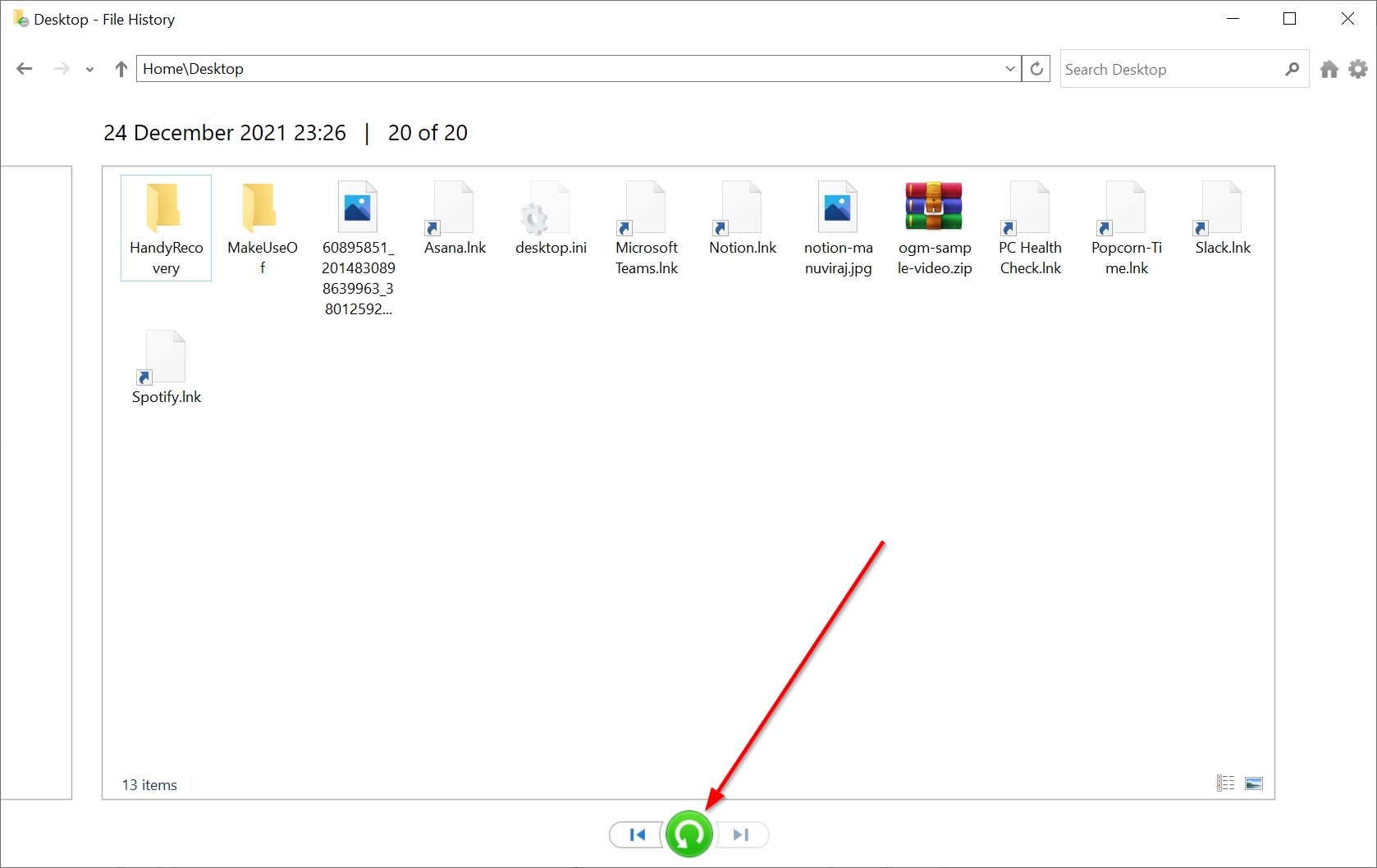 Mac Time Machine
Step 1: Press the command (⌘) buttonand tap the space bar to open Spotlight. Type in "time machine" and press Return.
Step 2: Navigate to the folder where your WMV files are located.
Step 3: Browse through the backups until you find the one containing the deleted WMV files.
Step 4: Select the WMV files you want to recover, then click Restore.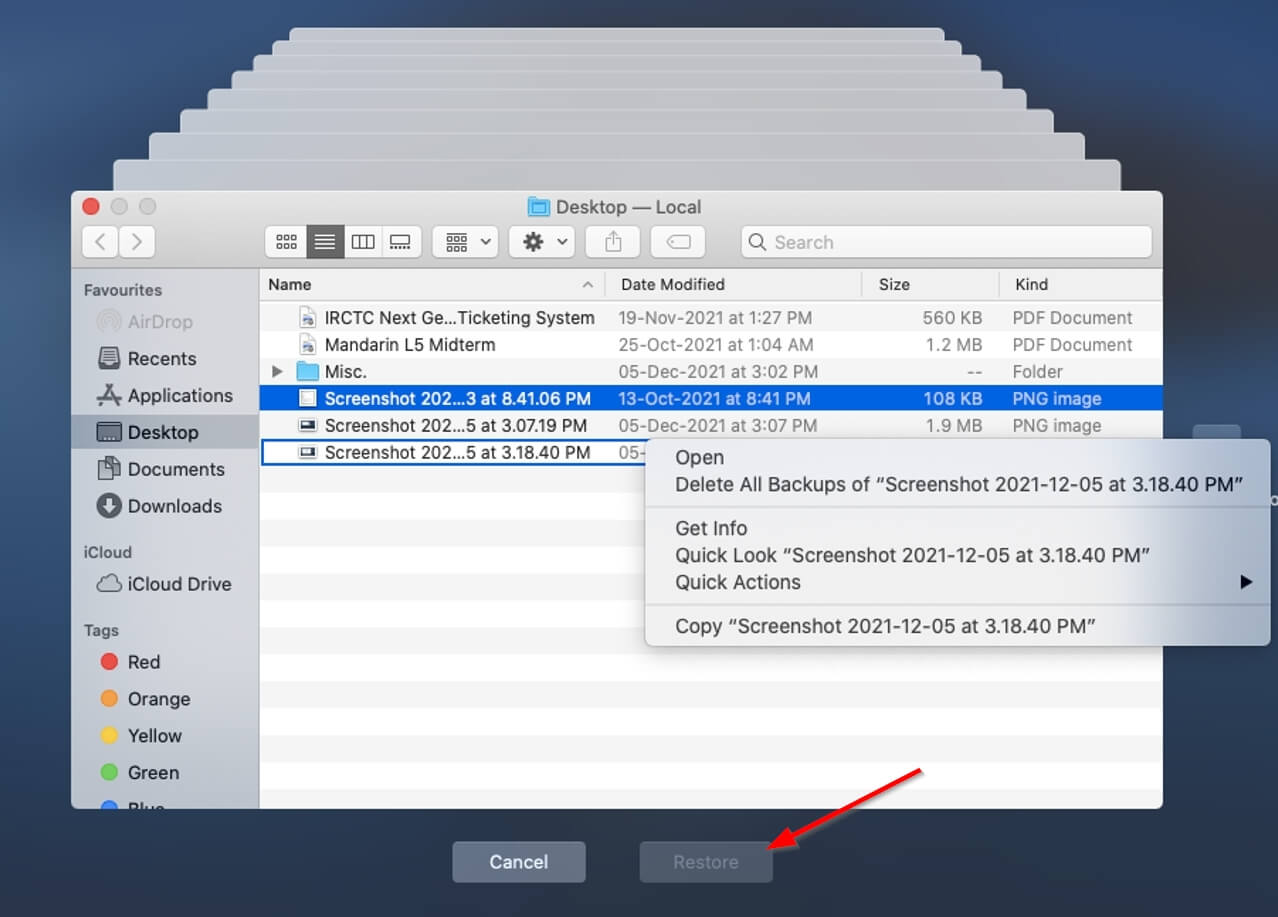 If the backup features were enabled, both File History and Time Machine will restore your deleted WMV files to their original locations.
How to Play WMV Files on Mac/Windows and Other Devices
A WMV file is like any other video format. You can play it on any video player that supports the format. For Windows users, the process is relatively easy since the format was developed by Microsoft and thus has native support for the Windows OS.
In the case of macOS and other devices, some additional downloads may be required. You may also have to convert the WMV file into another widely used format to play some videos.Microsoft Devices such as the XBOX, support the WMV and WMA formats by default.
How to Play WMV File on Mac
Apple's default media player, the QuickTime Player, doesn't officially support WMV file playback. But there are plenty of third-party video players and plugins that can help you do the same.
The easiest and fastest way to play WMV files on macOS is to use a third-party video player.
You can download a third-party video player such as the VLC Media Player. Simply right-click the WMV file and select Open with > VLC Media Player option to play the file.
VLC Media Player is used as an example here, but there are many other video players for Mac, that let you play WMV files with ease.
How to Play WMV File in Windows 10?
The Windows Media Player supports WMV files by default, so playing the video file should be relatively easy. Simply double-click the file and Windows Media Player will play it for you. However, if you've set a third-party video player as the default media player, you may have to right-click the file > Open with > Windows Media Player.
Of course, you only have to do this provided the third-party video player doesn't support WMV files itself.
How to Play WMV File on Chrome?
As of now, there is no third-party plugin that will allow you to play WMV files directly in Chrome. Your best bet is to download the file and then play it in a supported video player.
However, if you're on a Chromebook, you can download the VLC Media Player app for Chrome OS, and use that to play any WMV files you may have.
How to Play WMV files on Android?
Android doesn't natively support the WMV video format. Therefore, you will again have to download a compatible video player from the Google Play Store.
The good news is that you will have plenty of options to choose from. Some of the best WMV video players are listed in the section below.
Programs That Open WMV Files