3D Modeling with the SKP (SketchUp) File Format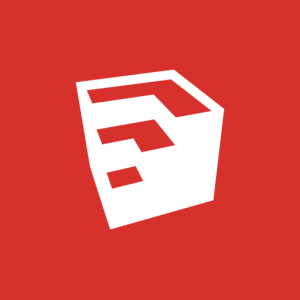 Any file with the SKP file extension is associated with SketchUp, an easy to use 3D computer modeling program. SketchUp debuted in 2000 as an intuitive 3D modeling tool aimed at amateur and professional 3D artists alike. <br/ ><br/ >The original developer, @Last Software, wanted overcome the usability limitations of traditional 3D modeling tools by creating an application that would emulate the feel and freedom of working with pen and paper.
In 2006, Google acquired @Last Software and not too long after that started offering a free version of SketchUp, attracting hundreds of thousands of new users from around the world. Google added tools for uploading content to the Google 3D Warehouse and to Google Earth.
SketchUp is currently available in two versions: Make and Pro. The Make version is a free version of SketchUp. Its intended for personal and educational use only. It lacks quite a lot of features that are available in the Pro version, including the ability to import CAD files, produce construction drawings, generate lists and reports, use solid modeling tools, email technical support, and, above all, use the software for commercial purposes.
What Is a SKP File?
SketchUp users can save their projects into the SKP file format. This file format makes it easy to store, open, and share projects. An SKP file can also store SketchUp components, including various reusable objects.
Another file format used by SketchUp is the SKB backup file format. As the name suggests, this version of the .SKP file format is used for archiving purposes.
How to Open SKP Files?
This binary file format can only be opened with SketchUp or SketchUp Viewer. Anyone can download SketchUp for free and test the software for 30 days without any limitations. After the trial period is over, it's possible to keep using the software for non-commercial purposes.
Google also offers their free SketchUp Viewer to view and print models created in SketchUp. SketchUp Viewer can only open the SKP file format — not edit it. Its purpose is to help stakeholders view SketchUp documents without having to register on the website.
Those who would like to use SketchUp for commercial purposes are required to purchase SketchUp Pro for $695.
How to Recover Deleted SKP Files?
One data recovery software solution that's at least as user-friendly as SketchUp is Disk Drill. With its support for over 200 file formats and all major storage devices, Disk Drill is a complete data recovery solution that can easily satisfy the needs of professional 3D artists. You can download Disk Drill for free from the official website. Included with this SKP data recovery application are extra free disk tool, such as Duplicate Finder, Disk Health, and Data Backup.

Data recovery for free
Your Companion for Deleted Files Recovery
How to Repair SKP Files?
Disk Drill removes all common data recovery obstacles. You can just download the application and, without reading any manuals, perform SKP file recovery with just a few clicks. Disk Drill can intelligently detect broken SKP files and automatically repair them.