Professional and amateur content creators alike swear by Macs when it comes to video editing because of the wealth of excellent video editing software applications available for them. Most people who've been editing video on Mac for some time have lost unsaved video footage or accidentally deleted the wrong project.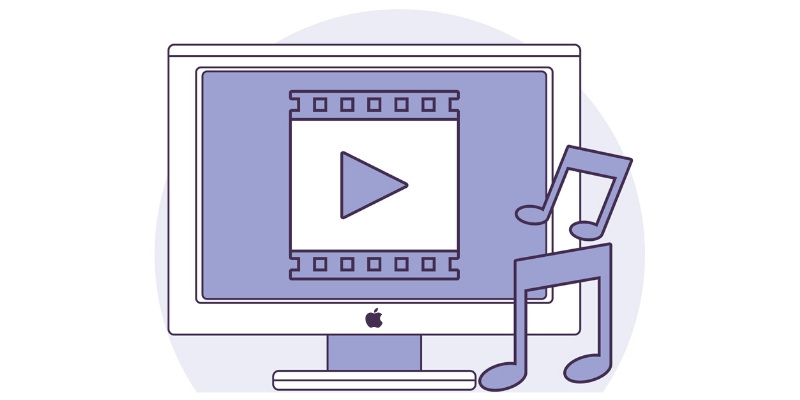 Even though such situations can feel utterly hopeless, there are actually multiple ways to recover video files Mac users need to know about. After reading this article, you'll understand how to restore deleted video on Mac without software and using a popular third-party video recovery solution.
---
How to Recover Deleted Videos from Mac Computer
With the right video recovery software solution, you can recover lost video Mac no longer keeps in Trash. We recommend Disk Drill because it's the only video recovery software for macOS that feels like Apple designed it themselves.
Its highly intuitive user interface allows all macOS users to undelete their video files in no time, and its advanced algorithms are able to find even those files that many other video recovery software solutions would consider to be unrecoverable.
Follow these steps to recover deleted videos with data recovery software:
Download and install Disk Drill for Mac. 
Click the Search for lost data button next to the drive on which your videos were stored before deletion.
Wait for Disk Drill to finish analyzing the drive.
Select each file you want to recover. Take advantage of the preview feature to verify that you've selected the right files.
Click the Recover button to recover your video files.
Disk Drill supports the following video file formats: RAW format, 3G2/3GPP2/3GP/3GPP, AVI, BIK, CRM, DIR, DV, DXR, FCP, FLA, FLV, FCPEVENT, M2T, M2TS, M4B, M4P, M4V, MKV, MLV, MOV, MP4, MPA, MPG, MTS, MXF, OGM, R3D, RM, RMVB, SWF, TOD, TS, WEBM, WMV
---
Retrieve Deleted Videos from iPhoto/Photos Library
If you have a Mac with Mac OS X Mavericks (version 10.9) or older, you might be able to retrieve deleted videos from your iPhoto library. Since most Mac users are running the latest version of Apple's operating system, we've decided to also explain how to retrieve deleted videos from the Photos app, which was introduced in OS X Yosemite (version 10.10) as the replacement for iPhoto.
Follow these steps to retrieve videos from your iPhoto library:
Open the iPhoto app.
Select Trash from the menu on the left.

Righ-click on the video files you want to retrieve and select the Put Back option.
Follow these steps to restore videos from your Photos library:
Open the Photos app.
Select Recently Deleted from the menu on the left.
Right-click the video you want to recover and select the Recover option.
---
Recover Lost Videos from SD Card on Mac
Have you accidentally formatted the wrong SD card? Disk Drill can help you recover video files from a formatted SD card Mac sees as completely empty. All SD card types are supported, including regular SD, micro SD, SD High Capacity (SDHC), CF card and SD Extended Capacity (SDXC).
Steps to recover video files from SD card on Mac:
Download and install Disk Drill for Mac. 
Connect the formatted SD card to your Mac.
Launch Disk Drill and look at the list of available storage devices.
Click the Search for lost data button next to your SD card.
Check the files you want to recover. Use the preview feature to help you decide which files to recover. 
Click the Recover button.
How to Restore Deleted Videos via Data Recovery Services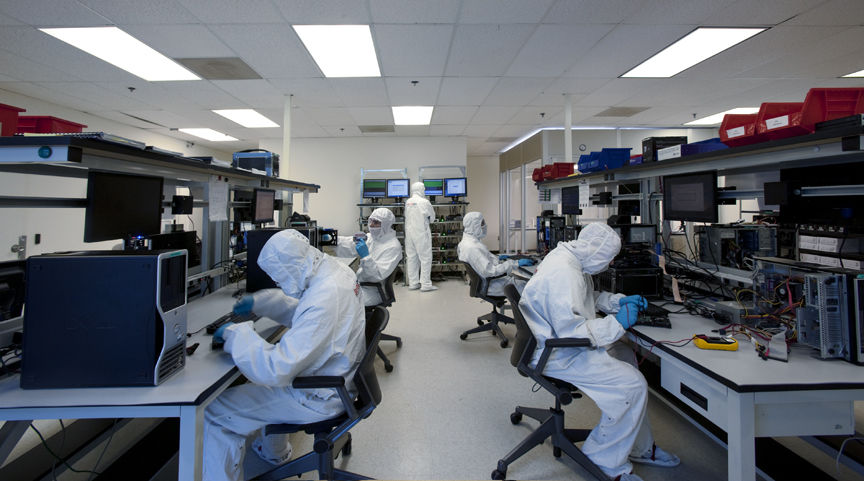 Even though video recovery software solutions like Disk Drill make it very easy to recover permanently deleted videos from all kinds of storage devices, including external hard drives and SD cards, there are certain data loss scenarios that call for professional data recovery services.
Such scenarios include physical storage device damage, liquid or fire damage, power failures, and others. In all of these scenarios, it's necessary to replace or repair the damaged components in a controlled environment in order to make the storage device readable again, which is not something most Mac users can do at home. Fortunately, there are many providers of reasonably priced professional data recovery services Mac users can choose from.
CleverFiles Data Recovery Center, for example, has helped countless customers from around the world recover video files from damaged Mac hard drives and other storage devices. CleverFiles Data Recovery Center boasts an admirable 98% success rate (one of the highest success rates in the industry), and it doesn't charge customers any money unless it successfully recovers deleted data.
Follow these steps to restore deleted videos with the help of CleverFiles Data Recovery Center:
Fill out the Data Recovery Work Order form and print it so you can ship it with your storage device.
Package your storage device for shipping. Use an anti-static bag or bubble wrap if possible.
Ship your storage device to CleverFiles Data Recovery Center. You can simply print the provided address label and attach it to your package.
---
Tips to Avoid Losing Videos on Mac
Just because there are many ways how to recover deleted video files on Mac doesn't mean that you shouldn't do as much as you can to avoid losing important footage. After all, video recovery is a complicated process, and 100% success is never guaranteed. By following our simple tips, you can edit video on your Mac knowing that your files are safe and that you won't jeopardize your chance of successful recovery by making an easily avoidable mistake.
1. Back Up Your Videos
We understand that high-definition video files can be extremely large, but that shouldn't be an excuse for not backing them up. You don't need to spend a large sum of money on a fast solid-state drive—any affordable hard drive will do just fine for backup purposes. Unless you're a professional content creator, you can probably back up only finished projects and live with just one copy of raw footage. If you have a good internet connection, you should also consider cloud backup services like Google Drive, Microsoft OneDrive, or Dropbox. To make your life a bit easier, take advantage of available backup photos & video Mac programs and tools, such as those that are included for free with Disk Drill.
2. Defragmentation Won't Help You Undelete Your Files
Defragmentation doesn't help with video recovery. In fact, it can make it impossible to recover deleted video files. Why? Because defragmentation moves files on a storage device to fit them into the smallest number of contiguous regions, getting rid of unused space and thus overwriting deleted files in the process. Instead of defragmentation, you should use a video file recovery tool like Disk Drill to undelete your files as soon as possible. Once you've recovered your files, you can safely defragment your storage device.
3. Use an External Hard Drive
MacBooks make it easy to edit video on the go, but you should never store important footage only on your MacBook's internal hard drive. A single spilled glass of water or one particularly nasty fall onto a hard surface could render your MacBook useless and your footage unrecoverable. Instead, get an external hard drive and use it to back up your video files. We recommend you choose a modern solid-state drive because the lack of moving parts makes it significantly more resistant to mechanical damage and vibrations.  
4. Never Recover Lost Videos to the Same Storage Device
Any loss of important video files can be a traumatizing event, but it's important that you keep your head on your shoulders and avoid recovering lost videos to the same storage device on which they were originally stored because you could overwrite the very same files you're trying to recover. If you don't have another storage device that you could use to recover your files to, stop using your Mac and get one as soon as possible. Alternatively, you can remove your Mac's hard drive and connect it to another computer.
5. Don't Use Pirated Software Applications
Viruses and other types of malware are some of the most common causes of data loss. When you download pirated Mac software from the internet, you never know if it hasn't been tampered with. Malware creators like to hide malicious code inside cracked applications distributed on warez blogs and torrent sites. Unless you're willing to accept the risk (and break the law), download Mac software only from the App Stored and trustworthy third-party sources.
---
Summary
In this article, we explained how to recover deleted video files on Mac without software as well as using a third-party video file recovery solution called Disk Drill. Because Disk Drill can recover even permanently deleted videos that are no longer in Trash, we highly recommend all Mac users who edit video to keep it installed on their computer and use it as soon as they notice that an important file is missing to maximize their chance of successful recovery.
FAQ