There are multiple data recovery services in Houston, Texas. Each of them can help you restore corrupted, deleted, or lost files. We'll introduce local companies and provide the information needed to contact them. 
Reliable Data Recovery Services in Houston, Texas
Data recovery centers have professional experts who can get back lost, accidentally deleted, or corrupted files for you. They may even be able to recover material from almost any type of broken storage device such as computers, smartphones, memory cards, external hard drives, or SSDs. Every Houston-area location will be fully certified to aid any customer in a file-management emergency.
Find Data Recovery Services Near You in Houston, Texas
For those people who can't get to a lab or who are looking to save money, there is a digital alternative that can be downloaded completely free. That option is discussed in the next section.
Recovery Software for Failed Data
Your deleted files probably aren't gone forever, and your corrupted files are likely salvageable. Files never truly disappear. They are just moved to different areas in your hard drive. They can no longer be read, but they are still in there. They only become unsalvageable after they've been overwritten extensively with new information. This fact applies whether the failed, corrupted, or missing files are on a micro SD card, a Mac or Windows computer or iPhone. 
The specific recovery software is named Disk Drill. It's entirely free up to 500 MB for Windows users of restored information. It's also very easy to use. You don't have to be a techie to use it to recover deleted files. It can help you easily secure files you thought had been lost, including in some cases unsaved files. 
In the next section, we provide you with a step-by-step explanation of how to use Disk Drill. 
One. The first thing you do, of course, will be downloading Disk Drill here:
Two. With Disk Drill on your computer, you open it as you would any other application. The first thing you'll see will be a pop-up asking whether or not you want Disk Drill to make changes to your computer, which is just a way of asking if you want to activate it. Choose "Yes".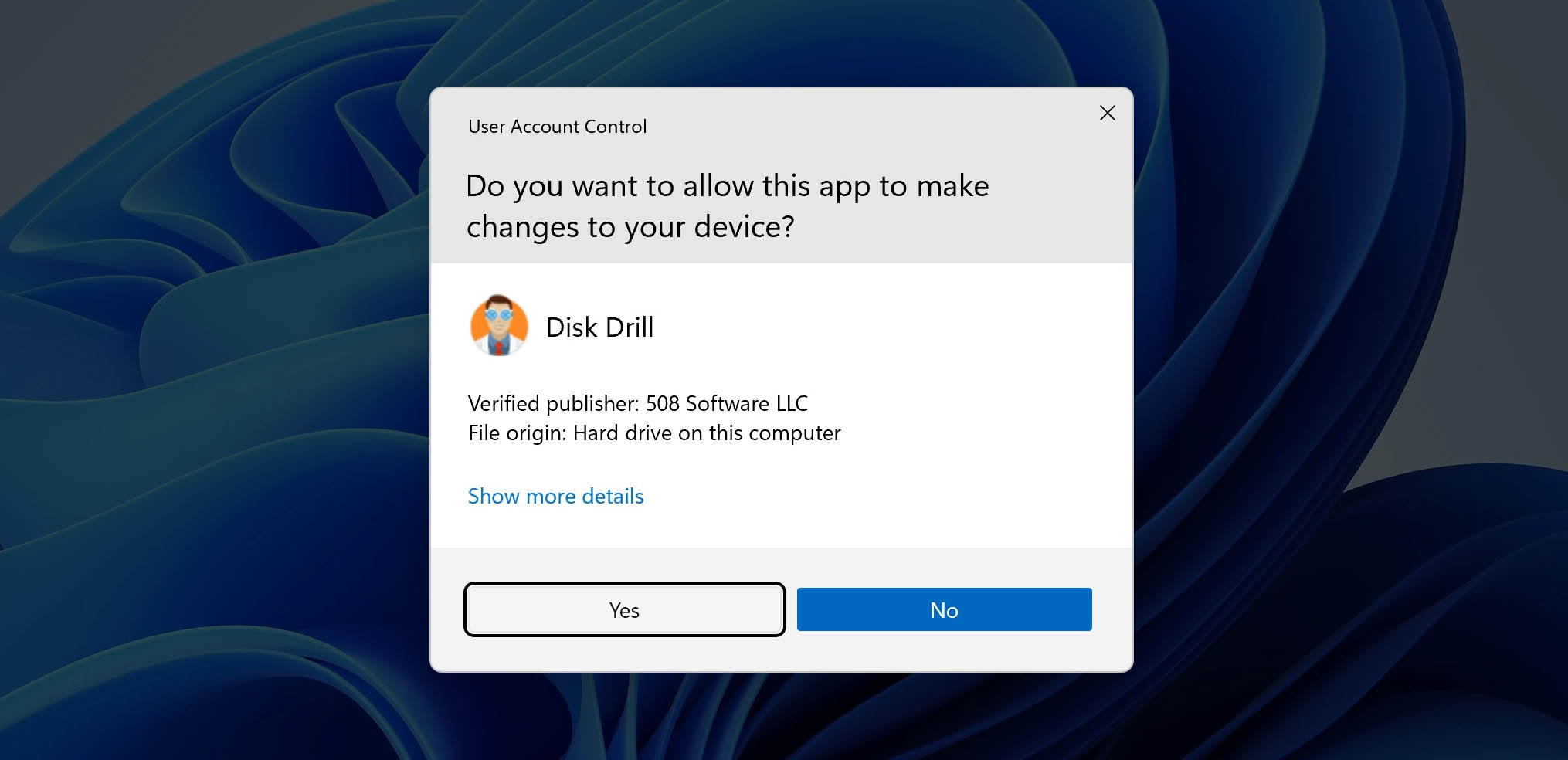 Three. In the center of the interface will be a list of all the devices in or attached to your computer. Choose the one that has the files you're looking to recover.
When a gray arrow appears on the left side of the device, you have the option to select smaller partitions within that device. The benefit of this is expediting the scanning process by lowering the number of files to be scanned.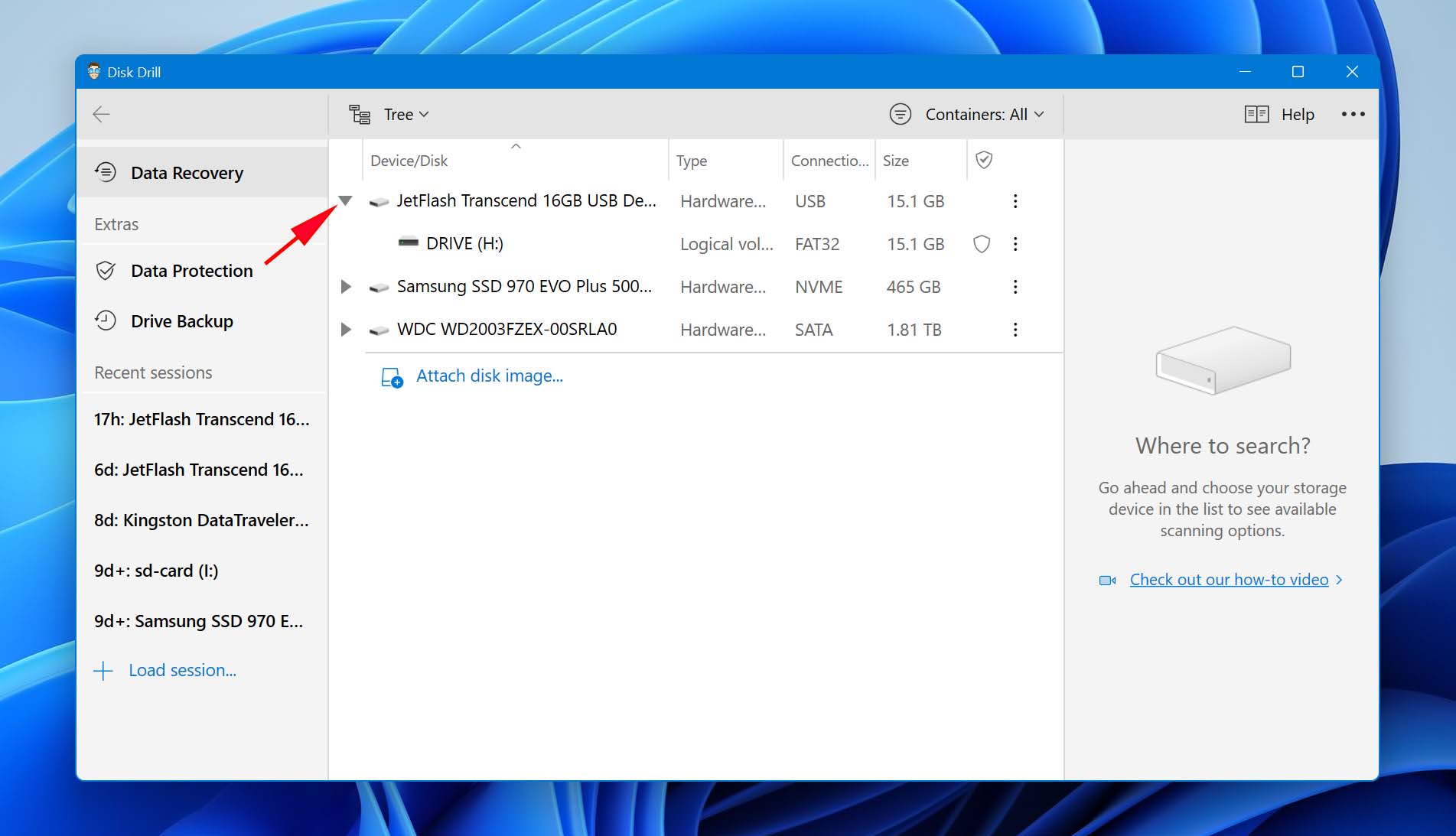 Four. With the device highlighted, click the "Search for lost data" button. Above it, you'll see a dropdown menu for "All Recovery Methods". You can just ignore this for now. There are several other options to choose from, but the default one will work fine for this introduction.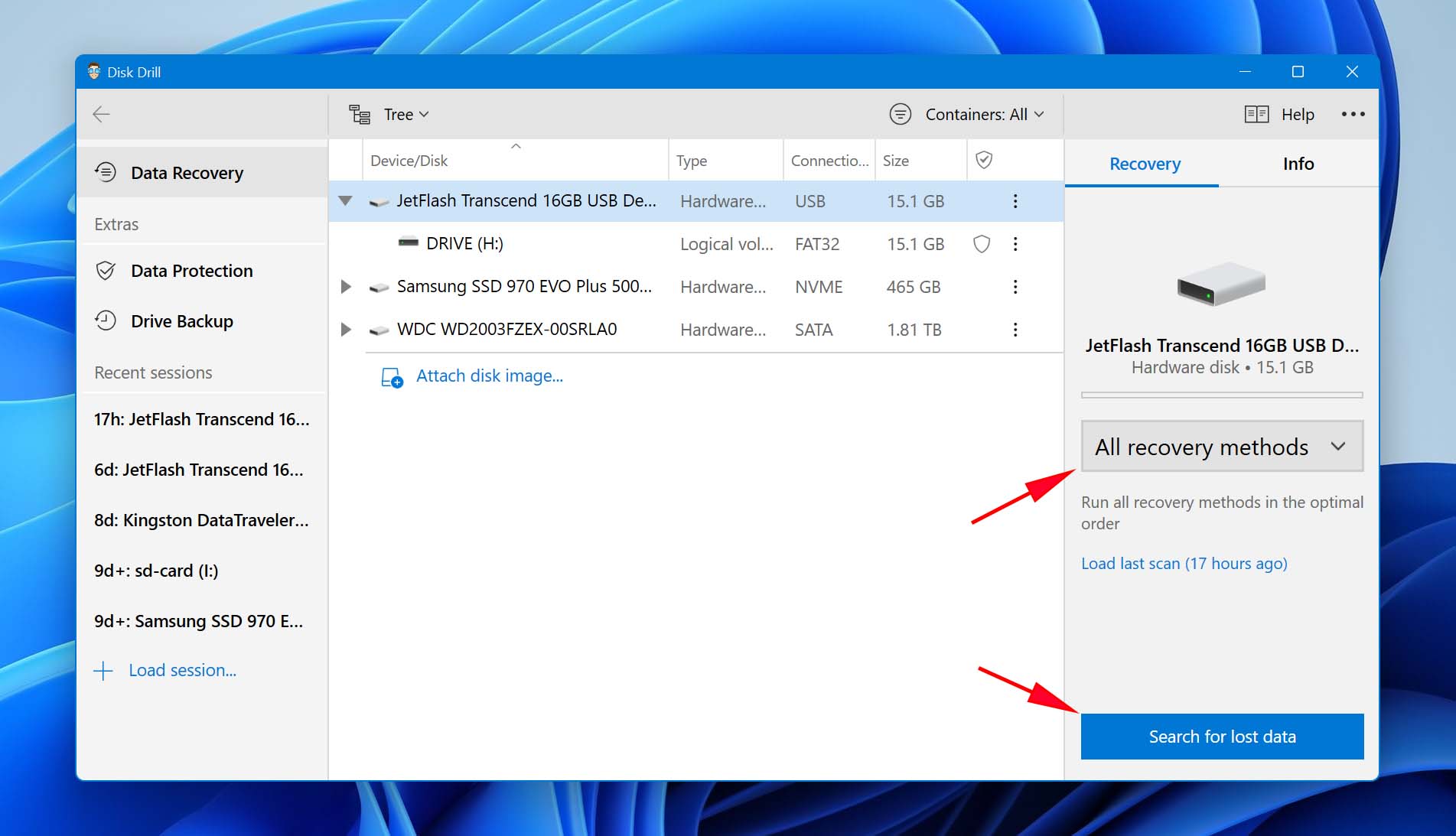 Five. Disk Drill now goes to work. It will look through every file on your device, which adds up to a lot of files. Remember that it's looking not only at the files you can otherwise see but also at everything that's been deleted. 
You can choose to either stop the scan and look at what's been found, look at what's been found while you let the scan continue, or simply wait until it's done finding every possible file.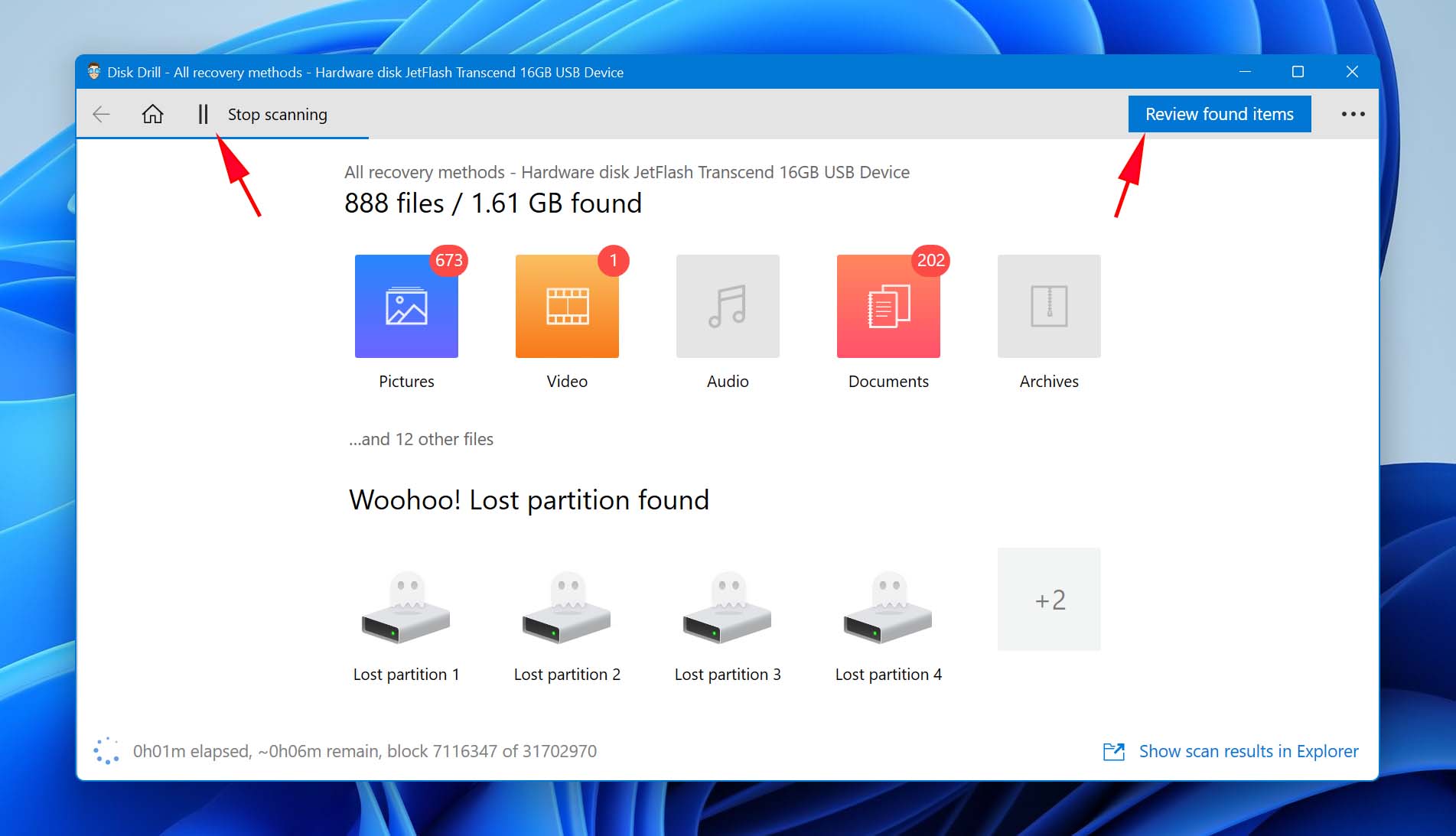 Six. However you decide to go with the scan, you'll see the files categorized in the central pane by folder and in the left-side pane by file type. The left-side pane gives you the option to go through consolidated groups video, pictures, audio, or larger groupings. You can narrow the software down to a single file if you prefer. If you go that route, highlight the desired file and select the blue "Recover" button.
Please note: check the file's Recovery chances to make sure the file is recoverable.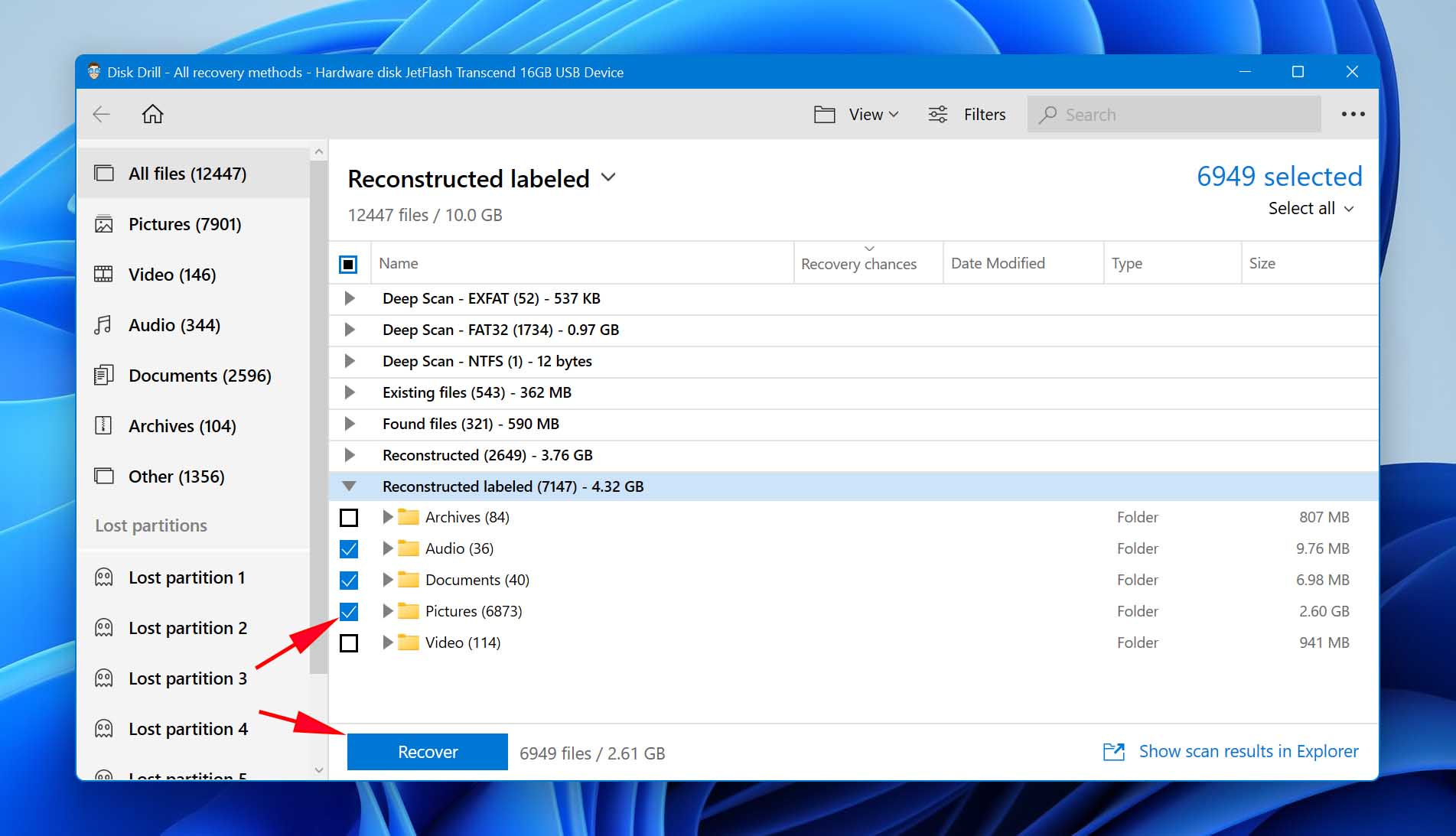 You can also choose to recover all of the files in a given device by not selecting any specific files. This will open a "Recover all" button at the bottom of the page. Click that button to retrieve every file on the device but remember that this is likely going to be a massive number of files. Unless you truly need every remnant from a device, you will likely end up deleting a lot of the files all over again if you go this route. Check to see how many files are set to be recovered before you go with this option. 
Seven. Whichever option you go with, Disk Drill will ask where you'd like to recover the files. This is purely up to but don't select the same device where files were lost to avoid overwriting other files that were deleted. 
Disk Drill saves all the scans that it performs, so you'll easily be able to resume old processes if you want to recover more files. This means that you won't have to run full scans from scratch each time you use the program.