How to get unlock code and activation key for downloading data recovery apps
Are you suffering from a stressful data loss scenario? Do you often find yourself accidentally deleting important files on your hard drive? Well if yes, consider having a reliable data recovery software that will help you to retrieve back all lost data on your PC. Data recovery apps can save you a lot of time it would take to create new files and also the stressful condition of producing the actual documents under a strict deadline.
What are activation codes?
While installing a data recovery application on your PC, you might be required to insert an activation code, unlock code or a registration key that will enable you to access all the features of that particular program. Most programs that ask for an activation code are full version and pro versions, free programs do not necessarily request the user to insert an unlock code for activation. Downloading a free version of a data recovery app is quite easy and straight forward.  A free program might enable you to perform all your tasks, but the unique extra features of the Pro version are so awesome and can be of great help to you.
Where to get license keys?
If you want to get any license key, unlock code or activation key for any program, contact the customer support team of that particular program, and you will receive it through the right process. Some particular users have been looking for "Stellar phoenix windows data recovery activation key, Wondershare data recovery activation code, Stellar Phoenix photo recovery activation key, Boomerang data recovery mac activation keygen, Easeus data recovery keygen, Stellar phoenix keygen, Wondershare keygen, Data Rescue 3 keygen" etc.,what they don't know is that the internet is full of junk sites that pretend to offer solutions on how to activate software with keygen programs and cracks. These sites break a lot of copyright laws by interfering or tampering with the original versions of licensed programs.
Be careful!
Using pirated software is against the international copyright laws and you can be sued for copyright infringement if found. It's very important that you adhere to your own country copyright laws. All countries have different laws against copyright infringement, but one thing that is similar is that there is no country in this world that supports software vandalism and use of pirated content. A vast majority of PC users understands that software piracy is a violation of intellectual property, and it's illegal. If you download a program from the official vendor, you will be getting the files from a central server. That server keeps evidence that you downloaded a particular file. In a torrent system, you only download the directions of a certain file. A torrent file contains a list of trackers, and it can prove that you downloaded the torrent file. All torrents have a list of "peers" and "seeders" that list all IP addresses of computers that contain that file. In case the government or any other detective organization plans to arrest all culprits of software vandalism, the "peers" list will reveal all address and if you happened to download a certain torrent that is copyrighted, you will become one of the victims.
Restore your files safely!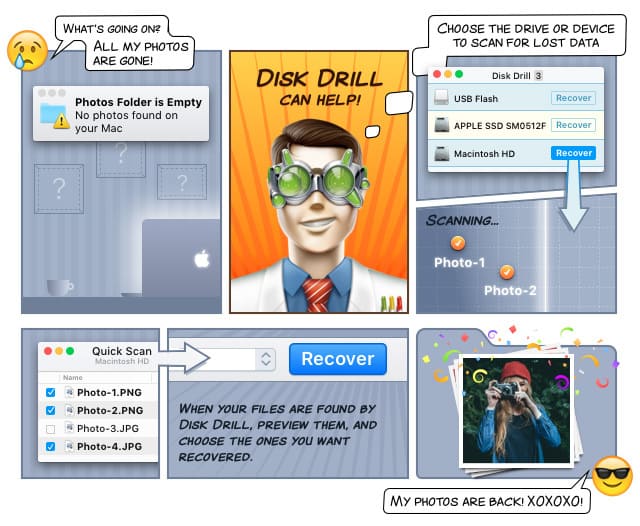 With Disk Drill free version, you can perform all sorts of data recovery on your device and recover back lost data with ease. Some people have been found searching for "Ontrack unlock code, Minitool Power keygen, R-studio full version, Wise free pro version, Virtuallab unlock key, Disk Warrior activation number, Asoftech free pro version, Kroll Ontrack activation code", etc. As for you, if you need a quick data recovery app that is free to use, don't look further, Disk Drill is a free data recovery app that is available for both Windows and Mac PC platforms.

Data recovery for free
Your Companion for Deleted Files Recovery
After downloading and using Disk Drill free version for a while, you might also be interested in unlocking the free program to unlimited use of premium features that allows one to access more powerful data recovery options. Disk Drill activation code can be easily bought online. In case you experience any problems with an unlock code, you can contact customer support for further assistance on how to activate the Pro version.