Photos are part of people's lives in modern times. They can be taken from cell phones, computers & cameras. Organizing and fixing them according to personal tastes can be tricky. Luckily, there are many applications that can assist Mac lovers with these tasks.
Here below is a picture of the 5 best tools in 2022, each of them with different features, which allow readers to choose according to their needs.
1. Pixelmator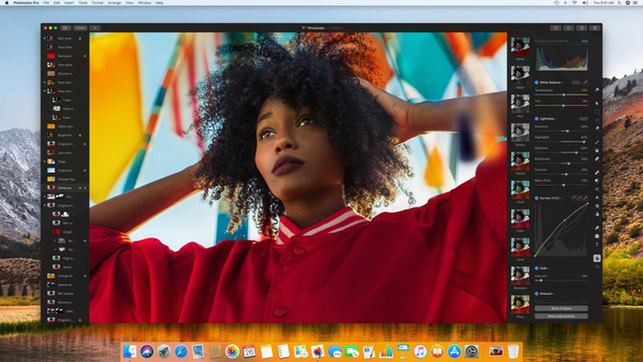 Pixelmator is a photo editing for Mac app developed by two Lithuanian brothers and based on a combination of open source and Mac OS X technologies.
This software has many features, including more than 40 tools for selection, painting, retouching, navigation, color correction, and color management, GPU-powered image processing, pixel-accurate selection, and more. Just for color correction, it has 16 tools and more than 50 filters.
This set of powerful tools allows users to edit photos, sketch, draw, paint, and add shapes and more than 160 effects. Thus, the tool allows not only photo processing but also graphics creation, such as logos, etc.
The app works on a layer-based image editing technique, where different layers can be arranged and grouped for processing.
The combination of technologies used includes Open GL, Core Image for Mac's graphics card, Open CL for parallel computing, and 64-bit architecture. The result is a noticeable fast image processing.
"Pixelmator is a great photo editor app alternative to Adobe Photoshop for iPhone, iPad and Mac." – 9to5mac.com
Overall, Pixelmator is a great Mac photo editing software that can produce stunning results in the hands of the gifted artist.
---
2. Fotor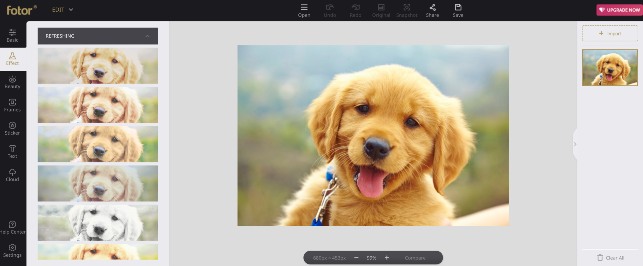 Fotor Online Photo Editor is packed with features that make creating beautiful images as easy as executing a few clicks on your computer. It is free to use and also offers a modestly priced Pro version with enhanced capabilities.
Getting started with the photo editor requires you to sign up for a free account. Once that is complete, you have access to a wide variety of tools that enable you to edit your photos and design stunning collages and images using their large selection of templates.
You begin an editing session by importing the photograph of your choice from your computer, Dropbox, Facebook, or the Fotor Cloud. Within the editor, you can modify any aspect of the photo that you desire, including size, coloration, brightness, and contrast to name just a few.
Taking advantage of the large selection of templates lets you easily create photo cards, invitations or leaflets. Add clip art to your creations and choose from hundreds of fonts to achieve the exact design you want.
A great feature of this tool is the ability to beautify a photograph by taking actions like eliminating wrinkles and blemishes. You can always look your best by touching up your photos before posting them.
"A free photo editor with smart filters that will make your pictures look incredible with a single click." – techradar.com
Fotor provides users with informative tutorial videos which walk you through the process of editing your photos and creating graphic designs. This makes it easy to discover the features that will make your images stand out from the crowd. You should add Fotor to your photo editing toolbox today.
---
3. inPixio Photo Studio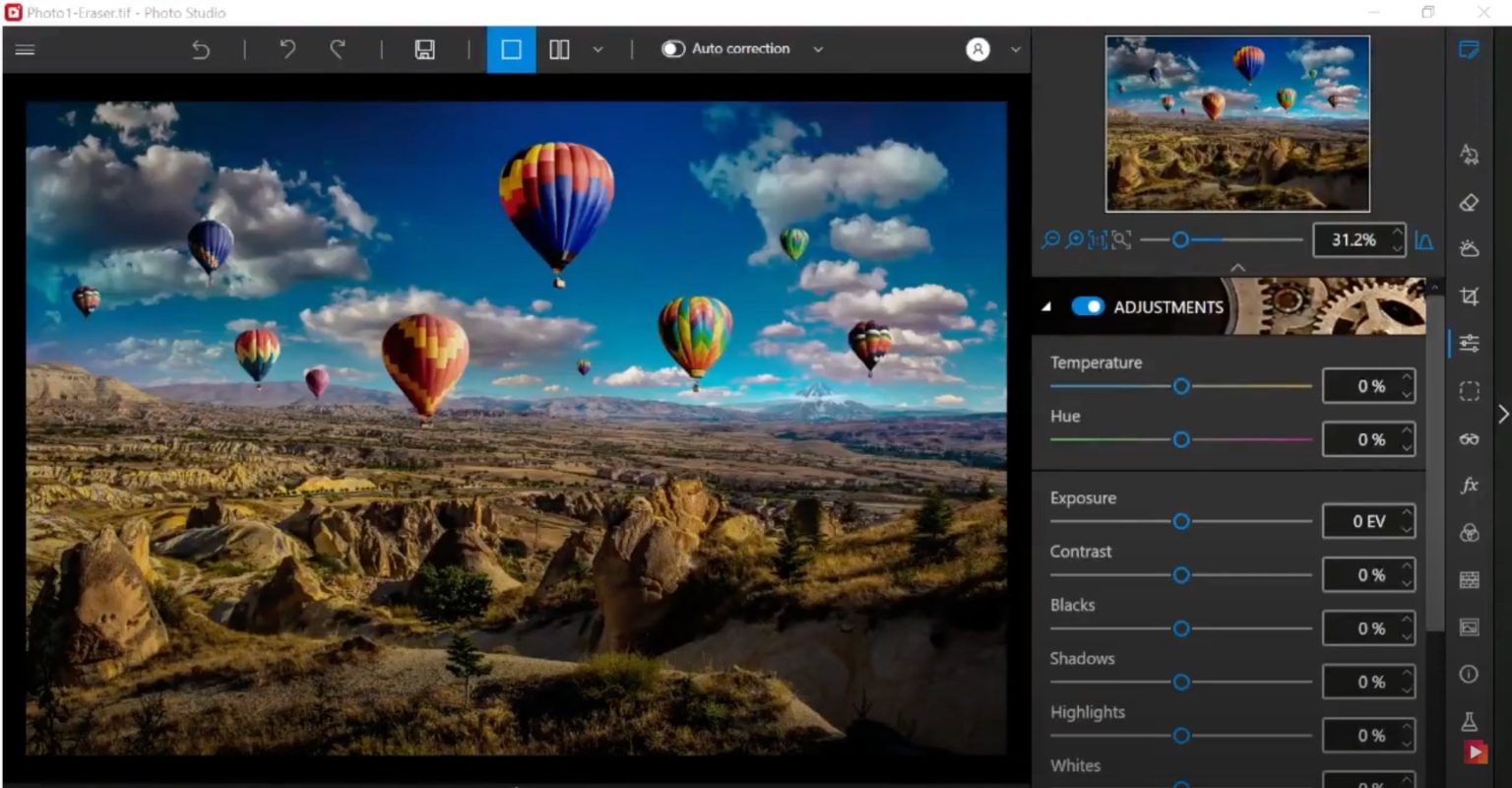 inPixio Photo Studio 11 is a photo editing solution for Mac that delivers an impressive array of advanced features that enable you to take full control of your digital photographs. The tool's developers merge the fields of photography and technology in their products, providing users with a powerful and easy-to-use photo-editing application.
Features available with inPixio include the ability to cut out any unwanted details in a photo with just a few clicks. Once items have been selected and removed from a photo, they can be pasted to any background to make creative photomontages or collages.
A creative blur can be used on portions of a photo to highlight certain elements and give the image an artistic touch. Visual settings such as brightness, contrast, and saturation can be modified to create perfect images. Advanced cropping and a versatile text tool to annotate your photos let you take a raw image and modify it in just about any way imaginable.
"This is the best software I have come across for quickly and easily removing unwanted elements from a photo. Even better is the background erasing ability." – trustpilot.com
The Pro version of the tool employs one-click image correction to automatically improve the quality of your photos in less than a second. inPixio offers users a quality photo editor that lets anyone create stunning images.
---
4. Luminar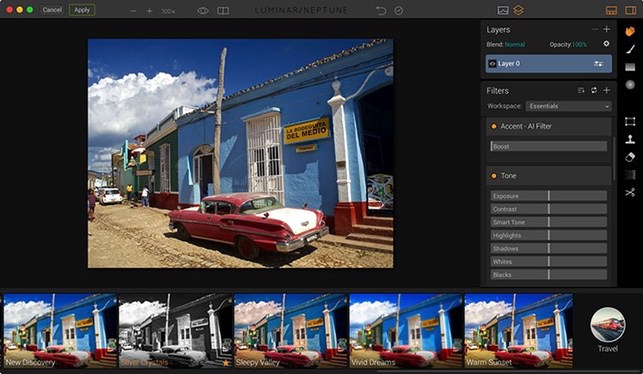 Luminar is an all-in-one photo editor with excellent RAW editing capabilities. It is aimed at both beginners and professionals alike, thanks to its intuitive and customizable interface that has something for everyone.
Other than providing advanced image editing tools like noise reduction and selective adjustments, Luminar contains 45 filters that are all geared to achieve professional-quality images in a single click. These are paired with over 60 presets that can each be used as a base on top of which users can make their own adjustments.
Luminar is also very quick at what it does, up to 6 times faster than other image editors of its calibre. It's also available as a plugin for software like Lightroom and Photoshop, providing users with unmatched flexibility in the way they edit their photos.
As a result, Luminar is quickly becoming the preferred image editor for photographers at various levels of expertise. It is especially recommended if you are new to the world of photo editing and need something that lets you get to grips with advanced editing tools and allows you to take your editing to the next level when you are ready.
---
5. GIMP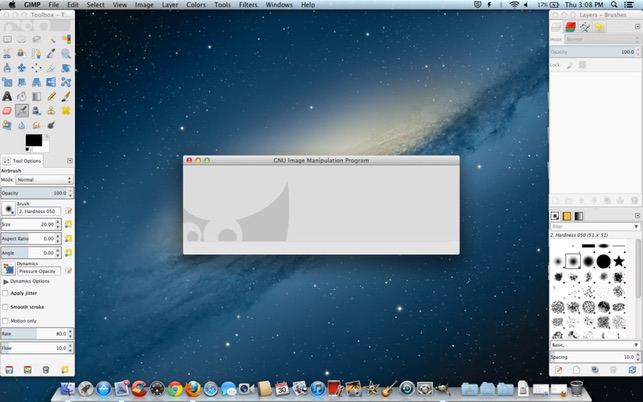 GIMP is an open source free photo editing software for Mac. Its name means GNU Image Manipulation Program, and it is a raster graphics editor developed by volunteers worldwide.
GIMP can be used for image retouching and editing, drawing, conversion between different image formats and more.
Its main strength is in its scripting language Script-Fu, which can be used to automate repetitive tasks. Scripting can also be done through Perl, Python, and Tcl, by using an external interpreter.
In addition, it also excels at a large number of file formats that the program can handle, such as BMP, JPEG, PNG, GIF and TIFF among others. The app can also import PDF files and raw formats of many digital cameras.
GIMP works through a set of layers, each containing several channels. These layers are used to add effects and filters, edit images using brushes, and other choices. Within these set of features, Path tools stand out, as they can create vectors, which can be used in complex selections.
This photo editing for Mac app also has the advantage of being capable of handling colors in a variety of ways, such as RGB, CMYK, Water-color formats, and hexadecimal formats. CMYK is very useful when working with printers.
GIMP also has a set of Smart tools, that although not so easy to use, may become very handy for the expert user. Among them, is the clone tool, which copies pixels; the healing brush, used to correct tone and color; and the dodge and burn tool, which can lighten (dodge) and darken (burn) pixels.
However, according to many users, this Mac photo editing software falls short in ease of use.
Overall, GIMP is one of the best free photo editing software for Mac, and presents a good alternative to those users looking for a sophisticated tool that is free, and are capable of overcoming its complications.
---
7. Photos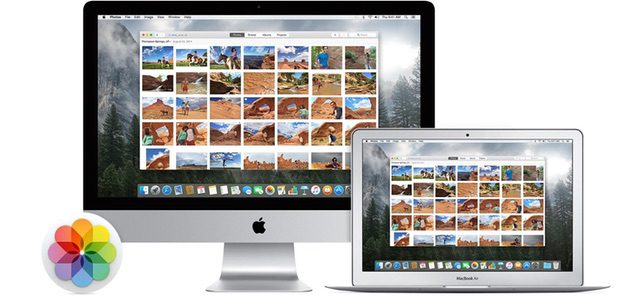 Photos is a photo management and editing app developed by Apple Inc. Its great characteristics are simplicity and ease of use. Even its name is a beautiful and direct indicator of its usage.
This Mac photo editing software has been available since 2015 for OS X Yosemite 10.10.3, and since 2016 for tvOS v.10.
This app has several easy-to-use editing tools, such as filters and Smart Sliders. In addition, it has the Markup tool, which can add text, shapes, and create sketches and signatures. Other extra tools include Light, used to reveal hidden details; and Revert, used to compare with the original version.
However, where Photos surpasses all other Mac photo editing software is in its integration with iCloud Photo Library. This excellent facility allows users to fill in their libraries, and not their devices. This is done by keeping photos and videos in sync with other Apple devices, such as iPhone, iPad, Apple TV, and Apple Watch. This integration works in such a way that for example, a photo taken by an iPhone is immediately available on other devices.
As an organizer, Photos uses moments, which can be used to create collections and years. Moments are combinations of time and location metadata attached to the photo. Moreover, features such as face recognition, allow users to create groups by a person, and many more.
The editing and organizing abilities are wonderfully complemented by themes, which enable users to create calendars, photo books, and other creations.
The app also includes tools for professional quality printings. On the downside, many Apple fans have criticized the absence of some features, which were available in the previous iPhoto and Aperture.
Overall, this powerful and intuitive tool has been designed with the modern-user needs in mind: great integration, easy editing, and professional photo management tools. Definitely, Photos must be included among the best photo editing software for Mac.
---