On this page we show you local Atlanta data recovery services that you can contact to help you get your lost or corrupted data back. We also show you free alternatives that can be downloaded from the internet, from anywhere, right now.
Yes, free, easy-to-access data recovery products exist. First, though, we'll show you the services that exist in the city of Atlanta.
Computer Data Recovery Services in Atlanta, GA
Atlanta has many local certified and professional companies that are available to help you retrieve missing data. The following table lists some data recovery labs.
While Atlanta has more than one data recovery store, the city also poses some problems to you using those services.
💲 The first problem is cost. Data recovery centers can be great, but they can also be very expensive. In some cases, the cost may be so high that it prohibits you from using their services at all. Sometimes the value of data is easy to quantify, but most of the time it isn't. Who can really put a price tag on their memories? Who can put a dollar value on irreplaceable moments or sights that they will never see again? There is no universal answer to the question of whether or not the cost of data recovery is worth paying for. That is a wholly personal decision that you'll have to decide that for yourself. In making that decision, though, know that there are free alternatives.
🚗 The second problem is logistics. Atlanta is a big city with lots of traffic and crowds. The good part about that is that it means Atlanta also has plenty of data recovery centers. The bad news is that it means that you might have quite a challenging time getting to any given location. Like any major city, the sheer size and concentration of people in the city of Atlanta can make getting-around extremely inconvenient. Who has time to run such errands today with work, school, and other responsibilities? Who wants to sit at traffic light after traffic light? Luckily, you do have the option of using free data recovery software that you can get right now from wherever you are. Read on to learn how.
Recovery Software for Failed Data
If a data recovery center doesn't sound like your ideal option, then we have a great alternative for you. You can recover your data online without going through the hassle of getting to a data recovery center to get your files back.
You also don't have to spend all the money that such centers charge. Whether your data storage has failed, your camera has broken, or some important files have gone unsaved, Disk Drill data recovery software can help you get your files back for free.
How Disk Drill Works
Disk Drill can help whether your lost or corrupted files are on a micro sd card, a mac computer, or a phone. In any case, Disk Drill can retrieve them and help you resume your day. Best of all, rather than waiting in line for someone to get to you, with Disk Drill, you're the only customer.
It's simple to start. Simply secure a free Disk Drill download. Once you have the free Disk Drill software, recovering your lost data is easy.
When you open the Disk Drill application, it will ask if you want to allow it to make changes to your device. Choose "yes."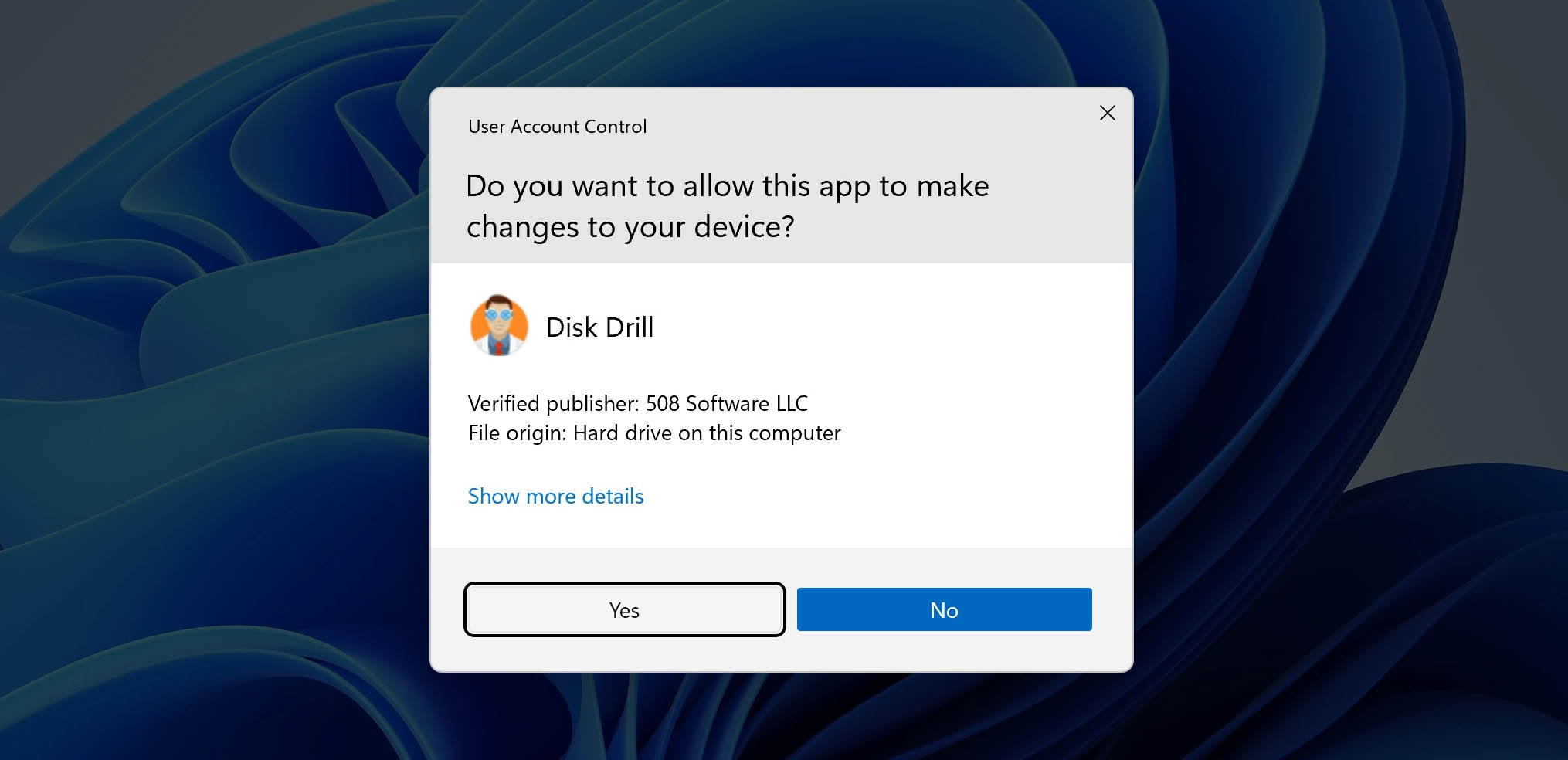 Now you'll want to get your lost data into Disk Drill. If the data is on the same device in which you have Disk Drill, this is simply a matter of clicking on the right files. If not, use USB, memory card reader, or cloud service to transfer the files to wherever you have Disk Drill. In the center of the interface will be a list of possible locations to recover files from. Choose the relevant one.
You can narrow your search down further if there's a gray arrow next to the device. Click it for a dropdown with smaller locations within that location.
Click the "Search for lost data" button. There are other options under the "All recovery methods" tab, but they are beyond our needs for now.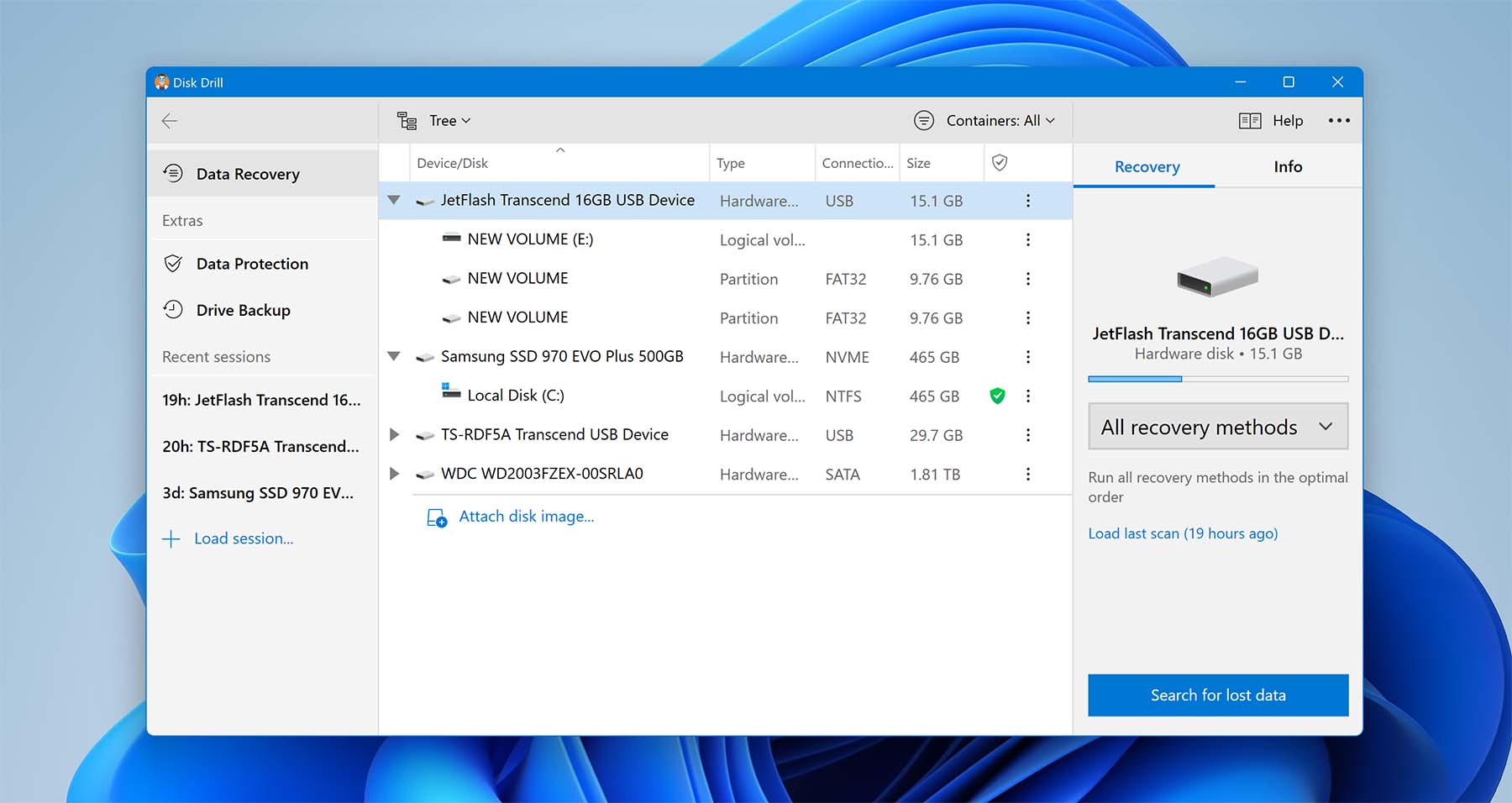 As the process runs you can check in on the progress by clicking "Review found items" at any time. Or, you can wait for it to complete its scan.
Click the blank checkboxes to the left of any files you want to recover. You can also click the big blue "Recover" button to try retrieving them all at once.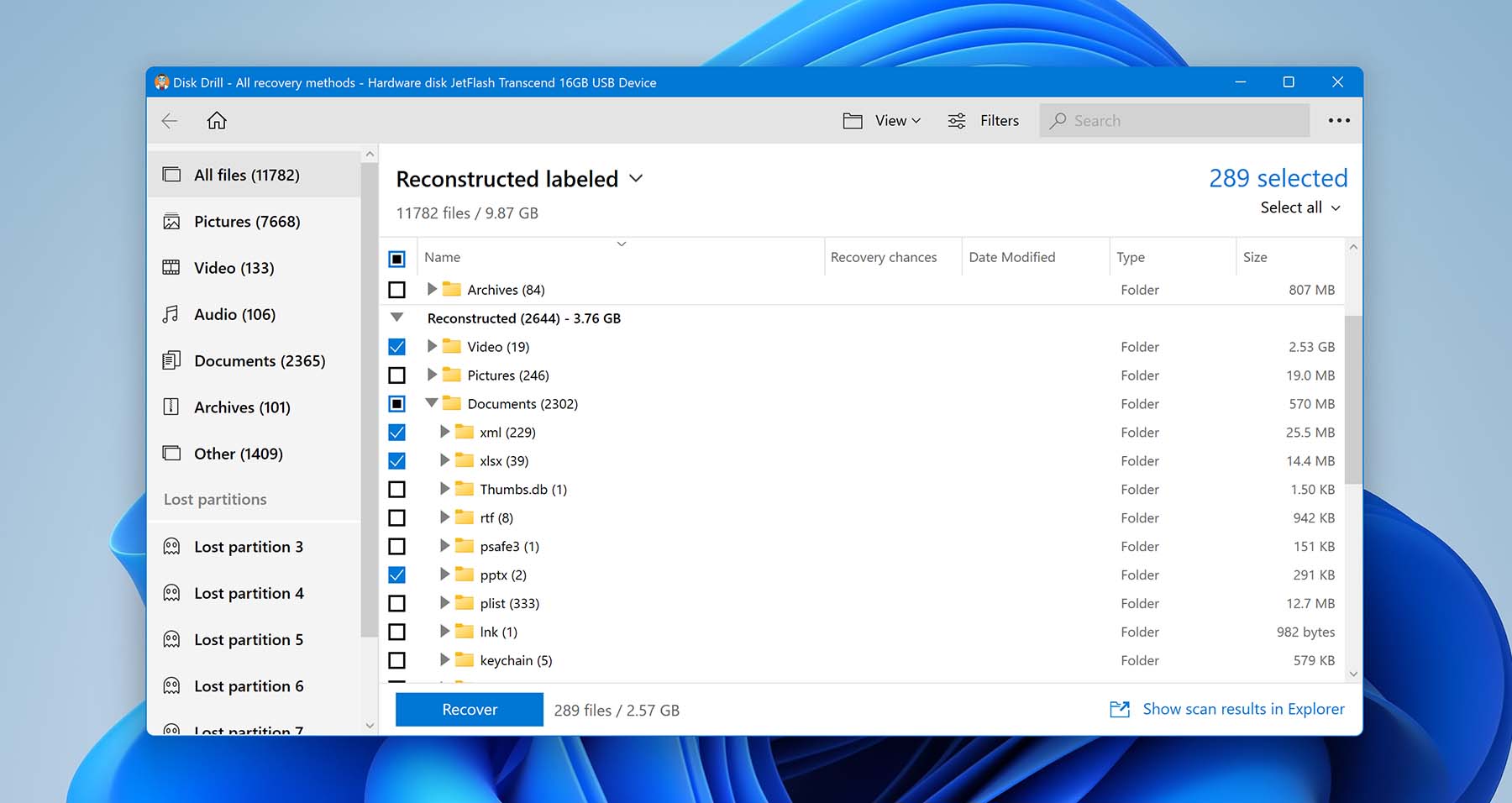 You can get some idea of whether or not Disk Drill is likely to recover your files based on what you see in the viewing pane to the right. If there's a complete image in there, you're most likely in luck.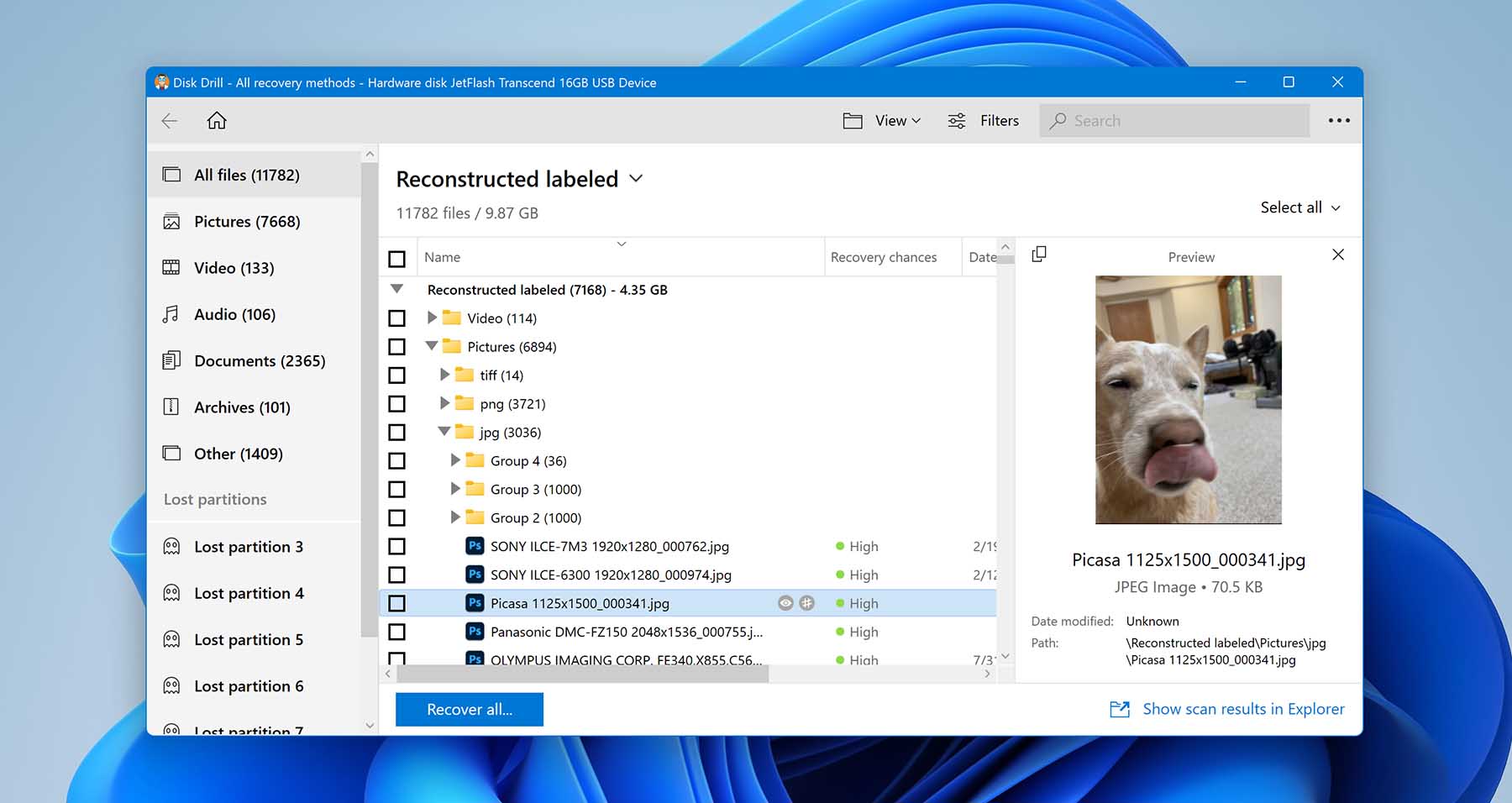 Disk Drill will ask where you'd like to save your recovered files. Choose whatever location is most convenient.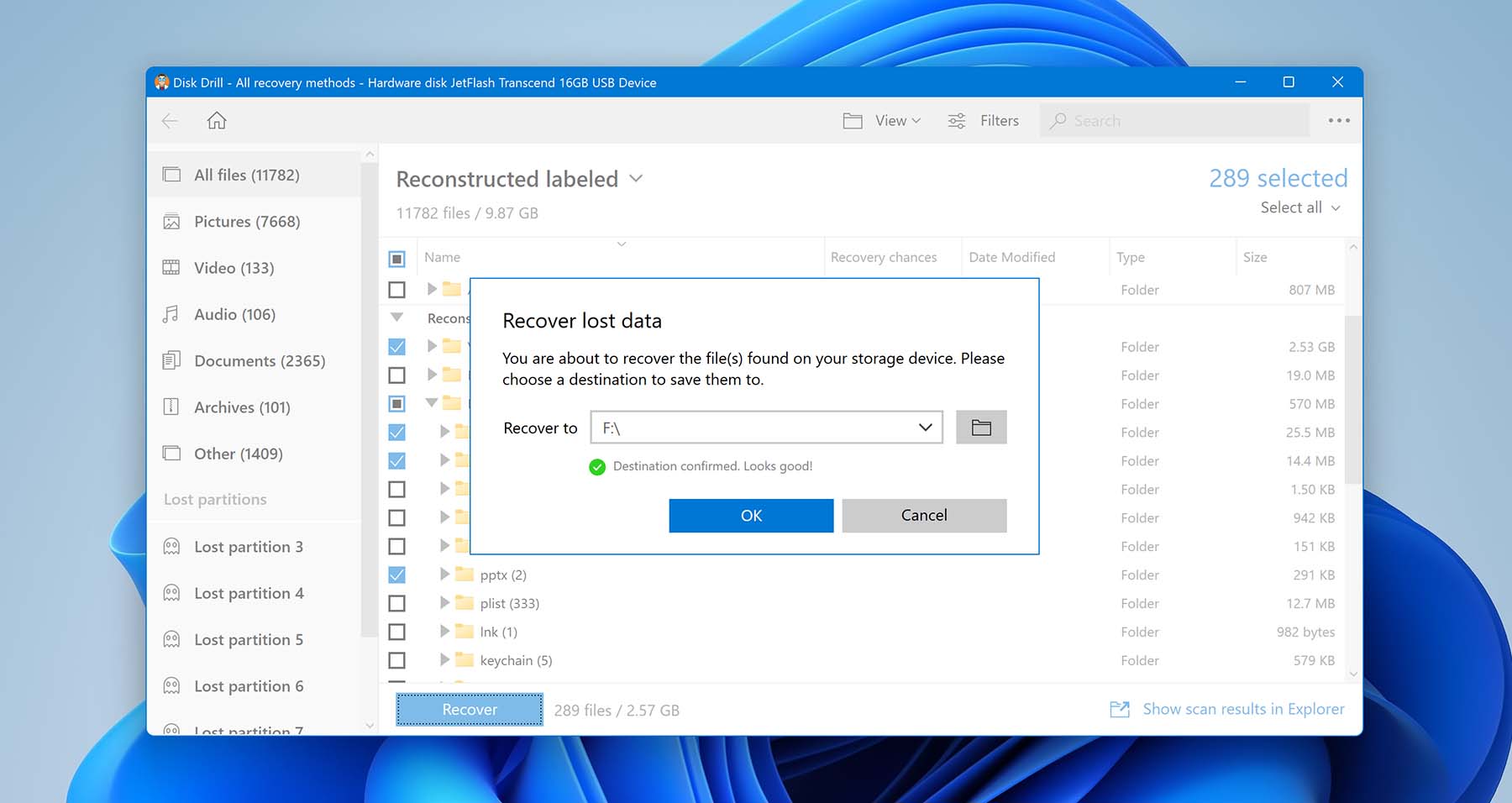 It's as simple as that. You've now gotten your lost data back. No time wasted fighting traffic. No big credit card bill. Done. Easy peazy.
Conclusion
There are numerous data recovery centers in Atlanta, Georgia, but free software may be your best option. Consider the pros and cons of each and consult the guidance above before deciding which direction you want to go in.