What is Windows?
Windows is graphical OS that was developed and marketed by Microsoft. The 1st Windows operating system was developed in 1985, and over the years other better versions of the PC based operating system have been developed. Current Windows that are in use includes: Microsoft Windows Vista, Windows 7, Windows 8 and the new Windows 10. Other earlier versions of Windows Operating Systems such Windows XP, Windows ME, and Windows 98 have been discontinued by Microsoft.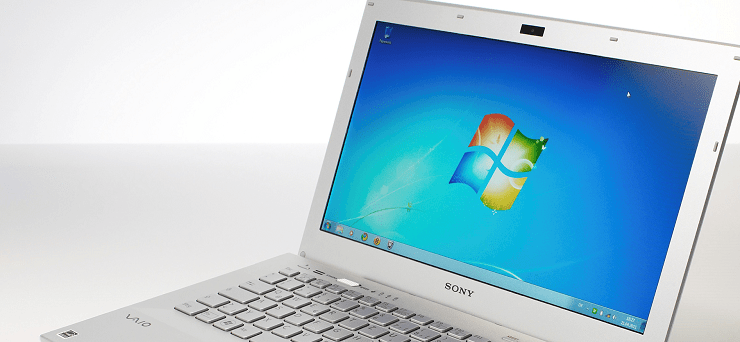 Microsoft Windows is the most used PC OS in the world, and most institutions and companies endorse it as the best PC OS. A genuine copy of any Microsoft Windows OS version can be purchased on Microsoft Online Store or reputable sites that have been allowed to distribute the software. As of 2016, Windows 7 is the most widely used operating system among other OS versions developed by Microsoft. The biggest changes between Windows 7 & and Vista (earlier version) are better graphics, addition of Internet Explorer v8 and faster boot time.
Microsoft Windows 8 succeeded Windows 7 and was released with some new enhancements that made it a more powerful OS for personal computers. Windows 8 has better features for multi-core processing, touch screen capabilities, Solid State Drive empowerment, and other inputs methods. Microsoft Windows 10 is the most recent version of Windows operating system as of 2016. The new Windows 10 has a start menu that is absent on Windows 8 and comes with a responsive design feature known as "Continuum" that adapts the user interface on Keyboard & mouse use and touch screen. Microsoft never released Windows 9 and did not give appropriate reasons why Windows 9 was skipped.
Data recovery on Windows 7, 8 & 10
If you are using Microsoft OS on your PC, you might have experienced several instances of data loss through accidental deletion, hardware failure, bad file format, file corruption and other means. Data recovery on Windows 7, 8, & 10 is very possible, but success diminishes with the period on which data loss occurred and other actions performed by the PC OS.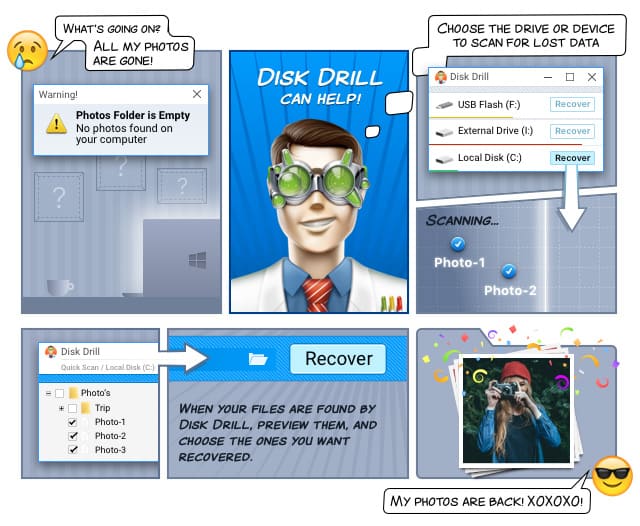 Data recovery for free
Your Companion for Deleted Files Recovery
Step By Step On how to recover deleted files on Windows 7, 8, & 10
To recover Windows 7, 8, & 10 files, download Disk Drill Pro version to your PC. Disk Drill free version can also be used to recover Windows 7 file but with some few limitations like saving recoverable files.
Install Windows 7, 8, & 10 data recovery software on your PC.
Launch Disk Drill on your computer. The program will display all storage media drives connected to your PC, choose the drive that you want to recover from and click on the "recovery" button next to the drive. If you want to recover lost disk partition, scan your hard drive whole volume.
Disk Drill will perform a scanning process on your drive. When the process is done, Disk Drill will display all recoverable files on your screen. Use the custom search box to search for specific files and save them to your computer hard drive.
After completing the data recovery process for Windows 7, 8, or 10, close the program and continue with your tasks.