Why Make Backups with Disk Drill and Not with R‑Studio
Making backups with Disk Drill is straightforward. This app enables the user to create image files of hard disks, partitions, and external devices in standard market formats. This is an advantage over other applications. For example, R-Studio data recovery software uses less well known file extensions. R-Studio recovery reviews are good. However, R-Studio data recovery is available free of cost for 30 days only, whereas Drill Disk is a free download with no time limit.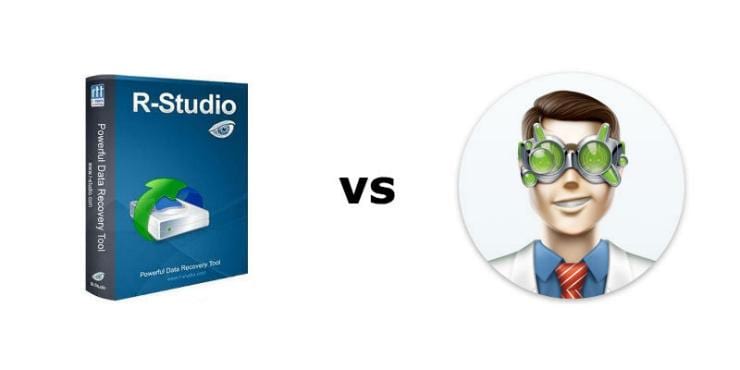 What is an image file?
An image file is a byte by byte copy of the drive, done sector by sector. Therefore, it perfectly reproduces the file structure and contents, including deleted files and empty space.
What is the difference with file/folder backups?
Image files present a more efficient alternative to file/folder backups, as the file structure is preserved. Besides, it includes not only the current files and folders, but also full and partial versions of deleted files.
What types of digital image files can Disk Drill handle, but R-Studio cannot?
Disk Drill presents three image file options, not present in R-Studio: img, iso and dmg.
Iso and img are similar archival formats. So similar, that by changing the file extension of an img file to iso, chances are that the file will open with an application such as Disk Drill. The main difference between the two types is that img files can be compressed and have password protection, but iso files cannot.
Img files are used by MacOS in versions 9 and earlier. Later, Apple developed the dmg format in order to deal with the fork problem. There is no official information about it, but its structure has been successfully revealed by reverse engineering.
There are other less common disk image formats. For example, R-studio data recovery software uses rdr and dsk file extensions. Rdr files are not commonly used. In addition, dsk files don't have a unique standard. Therefore, these images are usually opened only with the same application that generated them. Somehow, R-studio data recovery limits the user to its own product.
Nowadays, except for R-Studio data recovery software, the iso file type is the most commonly used.
Using Disk Drill as a R-Studio Data Recovery Alternative
Disk Drill has two versions: free and commercial. The free version has a 500MB size limitation. The full version requires a payment. Once paid, the buyer receives an activation key. Both versions have a backup option.

Data recovery for free
Your Companion for Deleted Files Recovery
It is important to highlight that using a crack, serial, key, keygen, torrent, license key, registration code is illegal. Its use may also have some unwanted negative consequences, such as viruses, trojans, botnets, or other types of malware that can produce harm to the device, or even corrupt the image file. Besides, having a legal version gives the user access to warranty and online support.
Notably, R-Studio recovery Mac and R-Studio Windows data recovery demos allow recovering files less than 256 KB.
How does it work?
Once installed, the app detects all connected devices and next to each of them places the "Extras" menu, with the "Back up into recoverable disk image" option.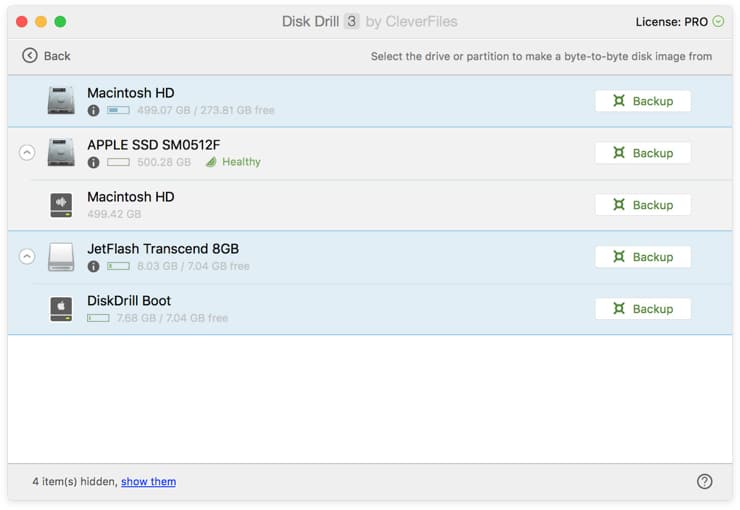 Files included in images can be recovered by attaching the image with Disk Drill. As this software creates image copies according to market standard formats, they are very portable. Thus, unlike R-Studio image files, they can be managed by many other applications.
Why it is important to make Backups without using R-Studio?
As advised by security experts, making frequent backups is one of the best data recovery prevention practices. Particularly in cases of critical data, home users and business practitioners must safeguard their files, in order to avoid data losses from unintended actions.
Backups should be kept in safe places, and easily accessible in case of emergencies. Besides, unlike with R-Studio data recovery software, backups should be easily opened.
Closing words
Backups are critical as a prevention measure. Image files offer a reliable option for backups. Disk Drill provides a good alternative, as its tool set includes the backup functionality. Although there are other alternatives, such as the R-Studio data recovery software, they are not always as friendly as Disk Drill.