Not all recovery solutions are equal. And, finding the right data recovery tool for you can be challenging. You're looking for a good balance in design, functionality, price, and efficiency. 
Downloading and testing all of the different recovery tools out there is possible, but incredibly time-consuming. If you've tried Recuva and found that it doesn't fulfill all of the needs you're looking for in a data recovery solution, take a look at our list of the best alternatives to Recuva. 
What Is Recuva?
Recuva is a data recovery tool developed by Piriform, the crowd who brought us CCleaner. The free version allows for unlimited recovery, while Recuva Pro includes additional features like automatic updates, support for virtual disks and official support for $19.95. Since the free version offers unlimited recovery, it's a very appealing option for those on a budget.
It includes a handful of interesting features that are useful in addition to file recovery:
🔐 Secure delete – If you have a sensitive file that needs to be deleted, the secure deletion option allows you to overwrite the file with a chosen number of passes to drastically reduce the chances of it ever being recovered.
🔍 Deep scan – If the regular scan doesn't discover the files you need, a deep scan will take a closer look at the drive. This will take longer, but has a higher chance of finding data that was deleted some time ago.
💼 Portable – Instead of downloading and installing Recuva on the machine you're trying to recover data from, you can load the portable version onto a USB and use it in portable mode to reduce the chance of overwriting your valuable files.
In our trials, Recuva was only able to recover some of our recently deleted files. With that in mind, we've put together a list of our top 5 recommended alternatives to Recuva.
Top 5 Alternatives to Recuva
If you're moving away from Recuva, of course you would want a recovery tool that's either equal to or better than it. When choosing our alternatives to Recuva, we've considered cost, efficiency, user experience and speed. Here are our top picks.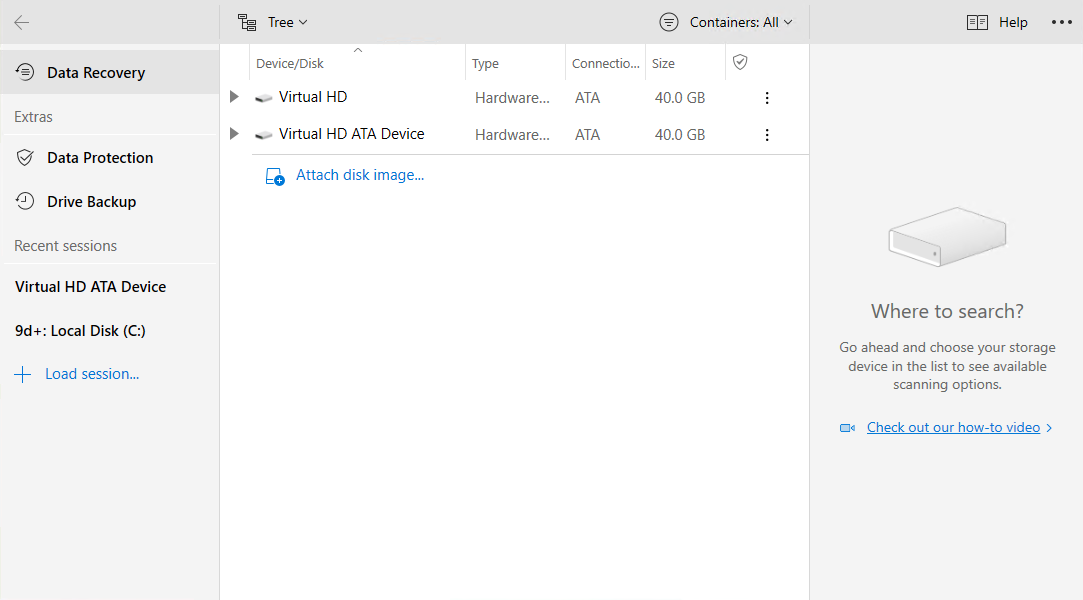 Disk Drill is a feature-rich, powerful, and easy-to-use recovery tool that's trusted by many thanks to its track record of successful recoveries, making it the perfect Recuva alternative. You can recover over 200+ file types from any major device, including phones running iOS or Android. It also includes features that allow you to actively protect your data against potential data loss threats, enabling you to act before it happens instead of reacting.
Let's take a quick look at a standard recovery using Disk Drill:
Download, install, and open Disk Drill.

Data recovery for free
Your Companion for Deleted Files Recovery

Select the drive that contains your lost or deleted files and click Search for lost data.
When the scan is complete, click Review found items.
Select the files you want to recover by adding a tick to their checkbox. When ready, click Recover.
Finally, specify where you want the recovered files to go. Click OK.
Main features:
Supports Mac and Windows – You can recover data on any machine that's running Mac OS X or Windows, making it a great Recuva alternative for Mac.
Byte-to-byte drive backups – Create full images of your drive that can be used as a backup or a copy for later recovery.
Data protection – Specify files that you want to keep protected in the event of a data loss situation.
Disk health monitoring – Monitors the S.M.A.R.T. data of your drives to alert you of any potential problems.
Preview files – Before you recover your file, you can preview it to confirm it's the correct one if it has lost its file name.
Filter search – Rather than scour through seemingly endless junk results, use the search function to look for specific file names or types.
👍 Pros:
Includes active data protection features that protect your data in data loss scenarios.
Up to 500MB of free data recovery before paying.
Very easy interface to use, even for non-technical users.
👎 Cons:
No portable version for Windows.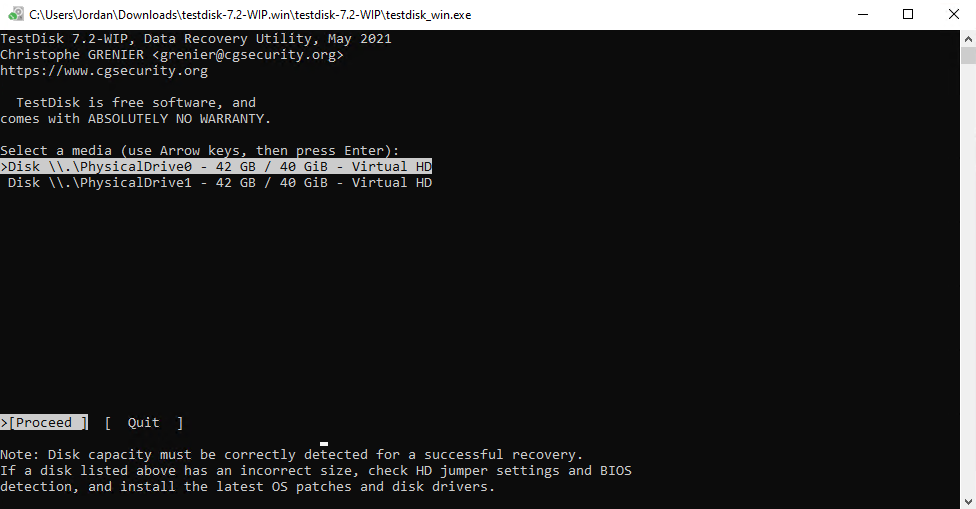 TestDisk is a free and open source recovery tool created by CGSecurity. While its main purpose was for recovery of lost or deleted partitions, it can also be used to recover individual files if you don't want to use its companion app, PhotoRec. Because it's free, it has been a go-to for many in the recovery community for a long time.
Main features:
Fix or recover partitions – If your partition has become corrupted, or if you've accidentally deleted it, you can recover what was on it using TestDisk. 
Supports Mac, Windows and Linux – No matter what operating system you're running, there's a good chance that TestDisk is compatible with it. 
👍 Pros:
Available on all major operating systems.
Free and open source.
Since it's supported on most operating systems, it naturally supports most file systems you'll find.
👎 Cons:
Command-line interface can make it intimidating for non-technical users.
Very limited official support.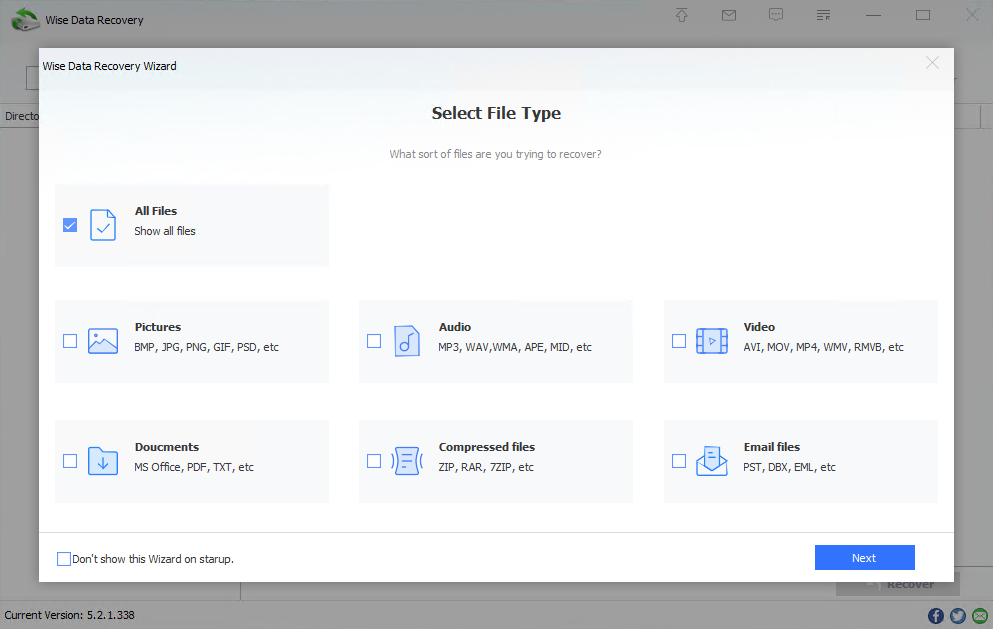 Wise Data Recovery boasts the ability to recover thousands of different file types, from photos and videos to documents and emails. It also supports most forms of major file storage, as well as Windows, Mac OS X and Linux file systems.
Main features:
Quick and deep scan – The quick scan is very fast. If you weren't able to find what you're looking for, the deep scan thoroughly checks your drive for any recoverable data that might be harder to find.
Filtered scan – Before you scan, you can specify keywords or file types to narrow down the search instead of scanning the entire drive. This will cut down on scan times.
Supports Mac and Windows – Wise Data Recovery can be used on systems running Mac OS X or Windows XP/Vista/7/8/10 (32-bit and 64-bit).
👍 Pros:
Portable version available.
Official support via email.
Free for basic and recent file recovery.
Guided recovery for basic computer users.
👎 Cons:
Paid subscriptions can be costly.
Not a lot of documentation is available outside of the FAQ which can make it hard to troubleshoot problems yourself.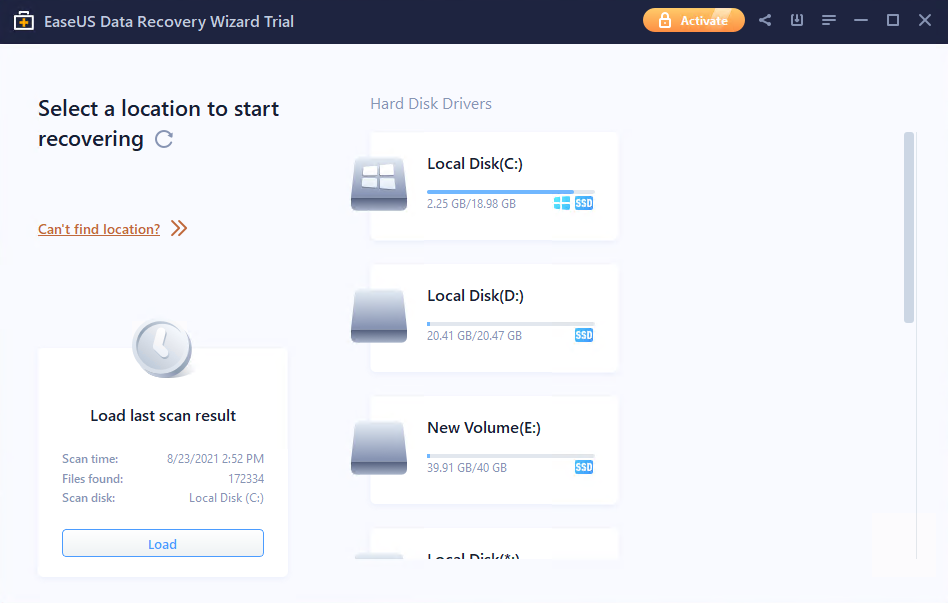 EaseUS is a very popular option for many in the data recovery industry. Using the clean user interface, you can recover all major file types like music, pictures, videos, and music. Whether you've deleted a single file or lost an entire drive, you can use EaseUS to recover your data all the same.
Main features:
Quick and advanced scans – If the quick scan doesn't pull the files you're trying to recover, the advanced scan can scan your storage device, sector by sector, for more extensive results.
Preview files – You can scan your data before recovery to ensure it's the correct file.
Remote assistance – For those who have upgraded to a pair version, you can receive official support from EaseUS in the form of remote and guided assistance.
👍 Pros:
Clean and refined user interface makes recovery easy for any user.
Ability to create a bootable USB to use for recovery if your system doesn't boot.
👎 Cons:
No trial recovery. You can only scan and preview lost data with the trial.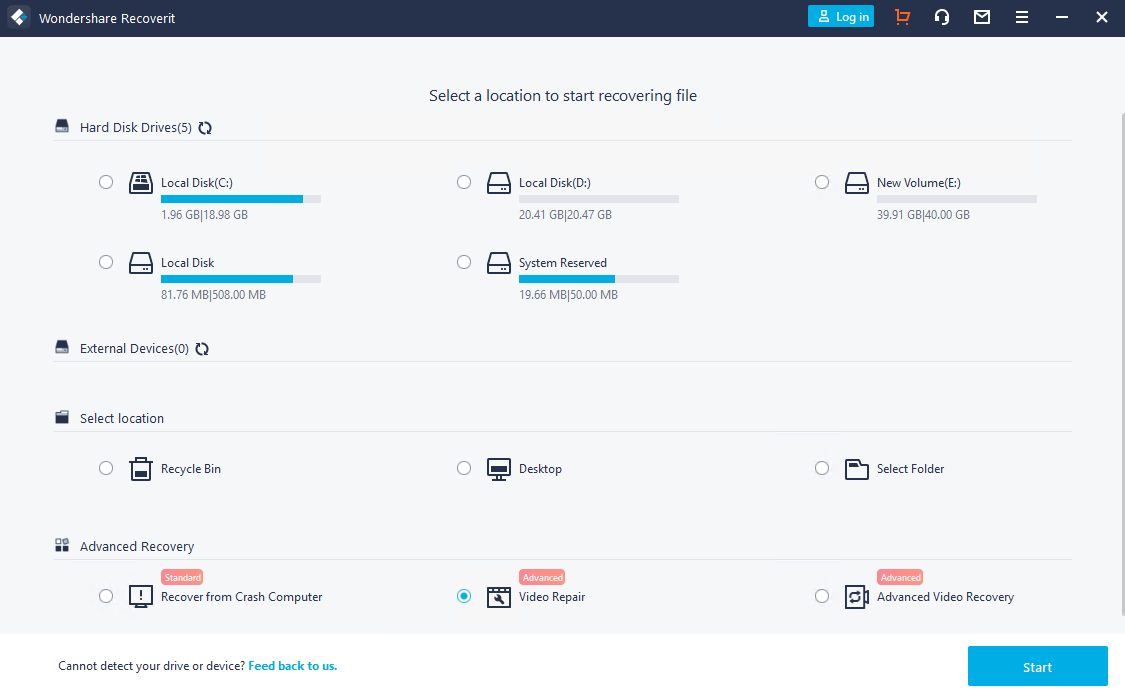 Wondershare's Recoverit is another very popular choice in the data recovery world. It can recover over 1000+ different file types from any type of storage media. In only three steps, you can select your drive, scan it, and recover your files.
Main features:
Video repair mode – Wondershare can not only scan for and recover your lost or deleted videos, it can also repair them by piecing together fragments of the file.
Support for Mac and Windows – Take advantage of Recoverit whether you're using a Windows or Mac OS X system.
Quick and deep scan – 
Preview files – Before you recover your file, you can preview it to see what it looks like before you attempt recovery.
Filter search – Easily scan through the list of recoverable files by using a filter to search for specific file names or types.
👍 Pros:
Super clean and minimal interface.
Useful advanced features.
Competitive pricing.
Free version available (up to 100MB of free recovery)
👎 Cons:
FAQ
Disk Drill is packed with more features than Recuva. Some features include active disk monitor, data protection, saving scan results for later, and support for multiple operating systems. While Recuva allows free and unlimited recovery with their free version, chances of a successful recovery are higher with Disk Drill according to our tests.
There are a lot of recovery tools out there, which makes it hard trying to find the right one. Here are our favorite alternatives to Recuva:
Disk Drill
TestDisk
Wise Data Recovery
EaseUS
Wondershare Recoverit
Of course, preference is a huge factor with any data recovery tool, and each tool will have it's advantages and disadvantages.