Recover deleted text messages on your iPhone with Disk Drill
Multiple factors can lead to a data loss on iPhone, iPad, or iPod. Some app malfunction or jailbreak failure, or an unfinished iOS upgrade, or even a damaged device. Disk Drill 3 is the perfect tool to retrieve deleted text messages from iPhone that actually works great with any iOS device. This iPhone recovery app can scan your device directly or extract lost data from iTunes backups.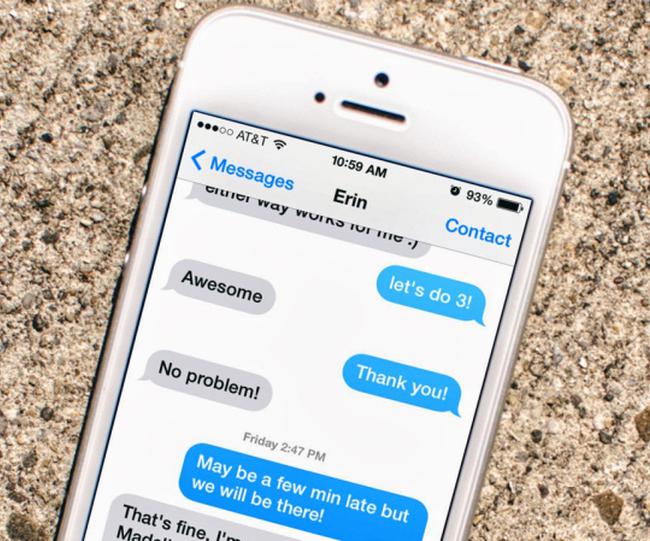 Disk Drill is very versatile. It restores data from iPhone, iPod or iPad running iOS 5-10, which will include all new devices. The classic iPods that don't have iOS are scanned by Disk Drill as regular external drives and list results different in structure.
Disk Drill allows you to scan any of the iTunes backups on your Mac, so you can get a lot of valuable data from your past backup files. iCloud backup recovery is under development.
Read on to find out the best way to recover deleted text messages on iPhone.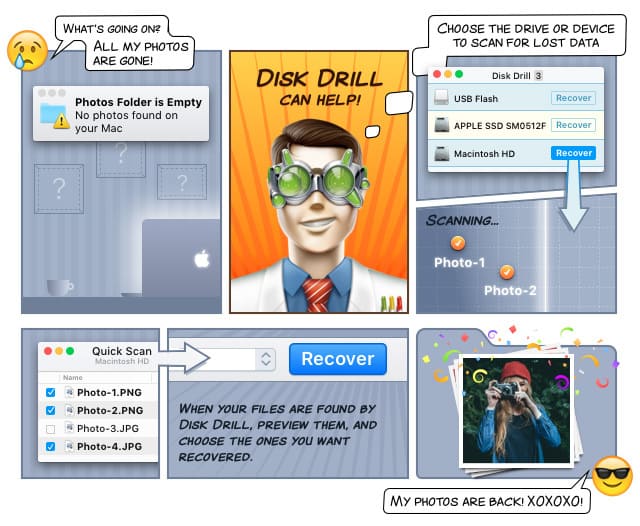 Data recovery for free
Your Companion for Deleted Files Recovery
1. Connect your iPhone to your Mac
After you downloaded and installed Disk Drill on your Mac, open it and find your iPhone in the list of available devices. Click the "Recover" button. Recovering from iOS devices is different from Mac data recovery and is actually more complex. Fortunately, Disk Drill's methods are well-suited for any type of file recovery.
2. Free scan to recover deleted text messages on iPhone
Now Disk Drill will scan your iPhone, iPad or iPod for recoverable data. Let it work for a few minutes. When Disk Drill performs a scan of your iPhone for erased data directly, it creates an invisible iTunes backup file with the phone's databases in it. Then the iPhone recovery software launches its own tools that help restructure your data and lists all data it can restore, including deleted text messages.
3. Time to retrieve deleted text messages from iPhone
Now that Disk Drill combed through all the lost data and did its very best to recover everything that was recoverable you can go through and preview the deleted and existing text messages, contacts, calls, chats, etc. Select the ones you want to undelete.
It is not just iPhone messages and other iPhone data Disk Drill can recover. It works fantastically well with any external or internal storages and Android devices are also supported. Data protection is not yet available for iPhone, but is the best way to protect all other data and recover everything 100% clear whenever needed!
4. Recover Text Messages on iPhone
Now you are ready to proceed with the very last step of iPhone data recovery. After you have selected messages you want to undelete, simply click "Recover" button and get your texts back!
Now you know how to recover deleted text messages on iPhone
iOS data recovery is based on the backups existing in your iPhone or iPad. Just like any other file system iOS does not delete text messages immediately after a user taps the delete button on their smartphone. Your deleted data still exists in the backup database for some time. If you act fast, your chances to retrieve deleted text messages and other iOS data are pretty high. Don't lose any precious time – let Disk Drill find your deleted text messages on iPhone!
Never worry about losing messages and other data on your Android, iPhone, and other external and internal media!