If your iPhone has died, this can lead to various additional complications on top of losing access to your main communication device. You may lose important data that was stored on the phone. Depending on the circumstances of the incident, getting data off a dead iPhone may actually be completely feasible. You just need to know the options available to you and how to use them properly.
Common Situations Where Your iPhone May Die
Having your iPhone die on you is unfortunate, but thankfully it's a relatively rare occurrence by default. The iPhone is a generally sturdy line of devices that can endure a lot of abuse before they give up. Still, various things can happen that might cause your device to suddenly stop working. Some examples include:
💥 Dropping your phone or smashing it with something by accident
❌ Internal component failure
⚠️ Operating system error (especially if the phone is almost completely full)
🔋 Charging failure that causes issues with the circuitry
👾 Malware (very rare but still possible)
How to Retrieve Data from a Dead iPhone
If you want to recover data from a dead iPhone, the most important thing to do is to stay calm and avoid trying to turn the phone on over and over again. While you might eventually succeed, you're in a risky situation, as you don't know if the device might turn off again soon.
What's worse, if the situation is related to memory failure, your device might start overwriting the data you want to recover. The more you keep it turned on in this state, the more data you risk losing in the end. The best thing to do is to keep the phone shut down until you're ready to start the recovery process.
Method 1:

Using Data Recovery Software

If you're still able to connect your phone to a computer and it's recognized, that's good – your chances of successful recovery are probably quite high. You should use specialized data recovery software like Disk Drill or an alternative solution that features specialized recovery options aimed at iPhones and other iOS devices.

To use Disk Drill to recover data from an iPhone (as long as it at least turns on), simply follow these steps:
Download and install Disk Drill.

Data recovery for free
Your Companion for Deleted Files Recovery

Start Disk Drill.
Select your iPhone. You can't select any specific recovery methods when recovering from an iPhone, unlike for other devices.
Click Search for lost data. The recovery process will now start – wait for it to finish.
Once that's done, select the files you want to recover and click Recover in the bottom right.
Choose a separate disk drive for their recovery. This is very important – recovering files to the same drive means that you may accidentally overwrite existing data that's currently marked as deleted.
Method 2:

Recover Data from a Dead iPhone via iTunes

iTunes can also occasionally prove useful for data recovery from a broken iPhone. Like the above approach, this also requires a phone that's at least successfully detected by your computer when connected via cable. If that's the case, and you've used iTunes for backing up your phone, follow these steps:
Start iTunes.
Connect your iPhone to your computer
Select your iPhone in the main iTunes window. You can also select it from Finder.
Select Restore Backup.
You will be presented with several backups you can choose from. Pick the one you want to restore.
Click Restore and wait. Your iPhone will eventually restart.
If the operation was successful, your device should be back to a usable state. If that doesn't work, you are likely dealing with a more serious failure that requires additional hardware support and can't be fixed through software like iTunes. However, you may still be able to at least get some of your data back from the iTunes backups that you've been maintaining over time.
Method 3:

Recover Data from a Dead iPhone via iCloud

If you've been using iCloud for backing up your data, you may be able to recover your dead iPhone through it. This can be done directly on the device and doesn't require connecting it to a computer. It also requires an iPhone that can at least be turned on and makes it through the initial screens. You also need to erase your iPhone before continuing, as otherwise you won't be presented with the initial setup screen.
Turn on your iPhone.
Go through the initial setup procedure until you get to Apps & Data.
Tap on Restore from iCloud Backup.
Sign in with your Apple ID.
You will be presented with all backups available for restoring. Choose the most recent one, or one that contains the data you want to get back.
Wait for the transfer to finish – this will take some time and is best done on Wi-Fi.
You might be asked for your Apple ID once again at some point during the process – enter it when required.
Finish setting up your device.
Method 4:

Using a Data Recovery Center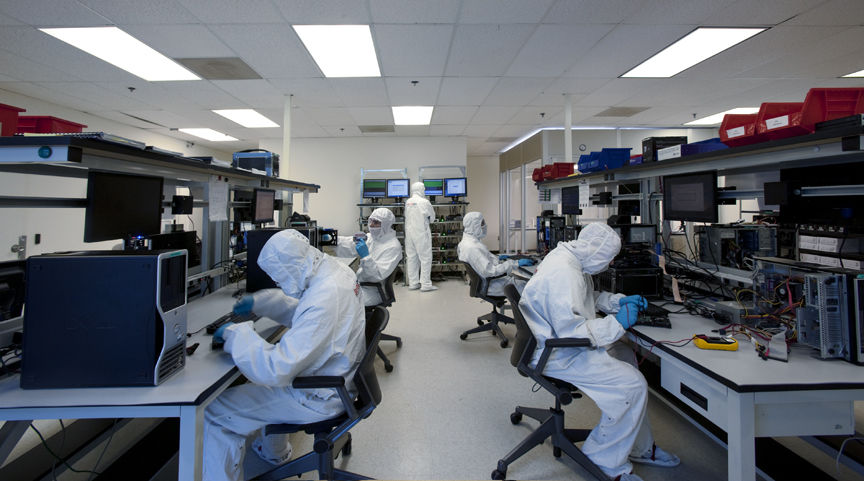 A data recovery center is a last resort when none of the above methods work or are even applicable to your situation. These specialized services work with data recovery experts who understand the hardware and software architecture of your device and know how to extract data from it, even when it's completely dead.
This often involves working in a controlled environment. For example, hard drives have to be opened in an air-controlled room to prevent any contamination. That's not the case with iPhones and other mobile devices, but they still require some level of additional care to prevent further damage.
There are various specialists available on the market, with Cleverfiles Data Recovery Center being one of the better-known names. Working with an established company is important if you want to maximize your chances of success. This is pretty much the only way to retrieve data from a broken iPhone when the device can't even turn on.
How to Protect Your iPhone Data
If you don't want to ever go through all that trouble in the first place, it's important to develop some good habits for protecting the data on your iPhone. You might not be comfortable with keeping running backups, but it's often the only thing standing between you and complete loss of all your information.
💻 Maintain regular backups. You can use semi-automated solutions like iTunes and iCloud to accomplish this with minimal manual intervention.
💾 Copy important data to another storage device manually every once in a while
☠️ Avoid downloading suspicious apps, especially outside of the official iTunes store
📱 Don't jailbreak your device – this exposes it to additional security risks which Apple is not liable for
🔗 Don't share your Apple ID credentials with anyone
Conclusion
Dead iPhone data recovery is not impossible, but it requires some knowledge of how your device works and the tools available to assist you in this situation. If things get complicated and you realize you need the help of a professional data recovery service, make sure to keep your phone turned off for as long as possible to avoid additional data loss.
FAQ