Disk Drill Data Recovery — Free DiskWarrior Alternative
Disk Drill free version is basically the full version, but with a few limitations. For example, recovery is limited to a maximum of 500MB. It is useful for personal use, and is available for Windows and Mac computers.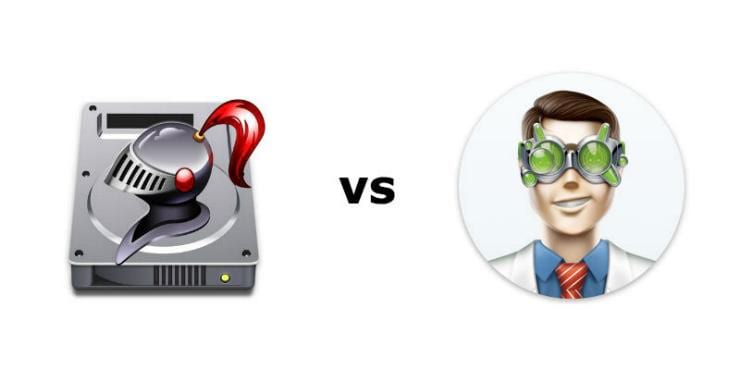 Remarkably, a free version is not available for every data recovery app. For example, the DiskWarrior alternative doesn't have one. Also, there is no DiskWarrior Windows version. Only a DiskWarrior Mac version. DiskWarrior reviews are good. However, for the occasional, unexpected file loss, a free download version comes in handy. Besides, without a free version, there is no way of knowing how to use DiskWarrior before buying it.
Using Disk Drill as DiskWarrior Alternative
Disk Drill installation is easy, just the usual quick "next". The installer will do the hard work.
Once installed, file search can be done in two modes: Quick and Deep scan.
Quick scan presents a valuable option for recent deletions. It needs metadata to find the files. If it is available, Disk Drill returns a list of all recovered files.
Deep scan performs a binary-level search. It is therefore useful in cases where there is no information available in the file system. The only inconvenience is that recovered files may have generic names, such as file003.jpg.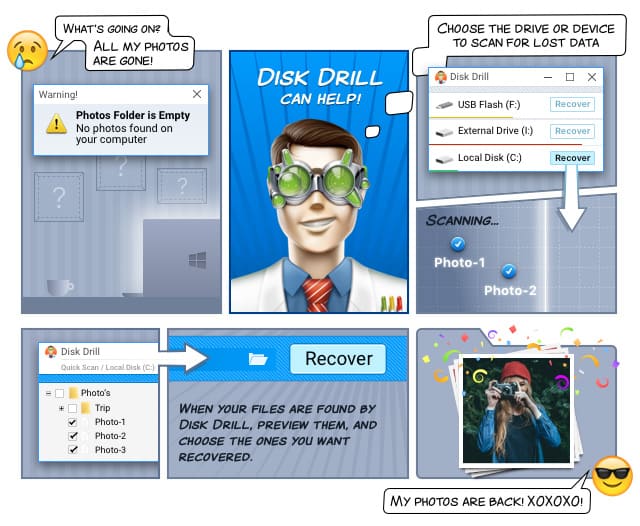 Unlike, DiskWarrior data recovery, Disk Drill can also scan partitions.
The search can be narrowed down by using the "Preferences" option in the main menu. Files can be filtered according to type. For example, a pdf option can be selected, and Disk Drill will only consider files with this extension. Particularly in a deep scan, it can increase the recovery speed.
Scanning can be paused at any time, without any loss. If the scan requires many hours, the session can be saved and continued later on.
Results are presented with the help of a filter. Data can be classified according to type, size and date.
Preventing Future Losses (Making DiskWarrior Totally Unnecessary)
Unlike DiskWarrior, Disk Drill is also useful in preventing file loss. The app comes with two alternatives: Recovery Vault and Guaranteed Recovery.
Recovery Vault is a background service that runs in the background and adds an extra layer to the Recycle Bin. It doesn't keep a copy of the file, only reference data.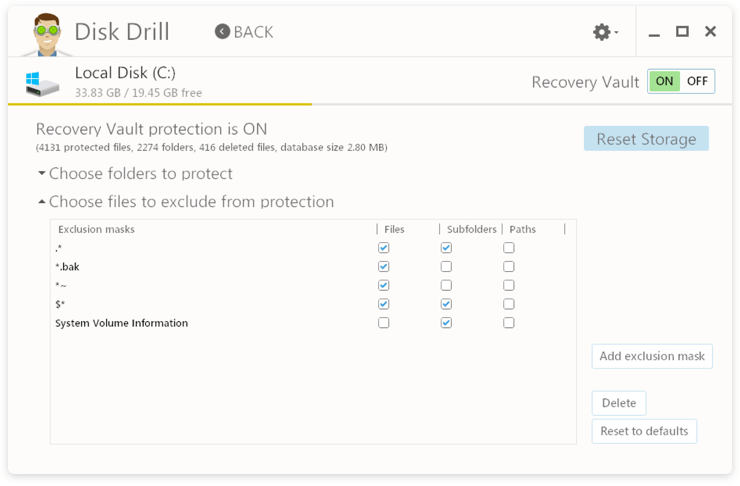 Guaranteed Recovery is also a background service. However, in this case, the user can select a folder, and the app will monitor and keep a copy of any file sent to it.
And, what better prevention practice than regular backups? In contrast to DiskWarrior data recovery, Disk Drill can also help here, as it has the choice "Backup into a recoverable image" in the Extras menu. Once created, the image file can be opened either with Disk Drill, or with any of the several apps available in the market that offer support for image files.
This presents a big difference when compared with DiskWarrior data recovery, because when it comes to data loss prevention, DiskWarrior Mac is not an option.
Full Version of Disk Drill
If the software is necessary for professional use, or in case of a serious data loss, Disk Drill can be updated to its full version by purchasing the license. This, can be done via the Internet.

Data recovery for free
Your Companion for Deleted Files Recovery
There are some sites that offer "free keys" and "free key-generators". However, if you are looking for a serial, keygen, crack, registration code, torrent or license key, you need to be aware of all the negative effects. Pirated software can carry viruses and other types of malware that infect computers. Pirated software is more likely to contain viruses that compromise a user's data. Additionally, owners of pirated software cannot gain access to customer support or benefit from warranties. So, it is advisable that you buy the license and upgrade to the full version legally.
Conclusion
In short, Drill Disk free version offers a set of practical functions that can come in handy for the casual user, and be a practical and free DiskWarrior alternative. For the frequent or professional one, a full commercial version is also available.