We have stepped into a new technological era in recent years, even more so after the pandemic. This has led data recovery software to become as important as an essential commodity like food and water.
💡 Most of our lives are, now, stored in a cloud, hard drive, camera cards, and the like. It is highly likely that one day, you will lose an important work document or a photograph with sentimental value or other significant files. Instead of panicking when that happens, do your research and keep one tool, ready with you.
In your quest of finding a data recovery tool, DiskWarrior might pop up on your radar.
Is DiskWarrior Worth the Money?
DiskWarrior is a tool that enables users to recover lost data. But, there is a catch. People who operate Windows devices do not get to use this tool. It is only available for Mac devices, so if you have a Windows laptop, better look elsewhere for a solution. This tool can easily recover the files you deleted or lost but it is not free as many of its counterparts.
Additionally, DiskWarrior can't help you when a drive is malfunctioning or dead – which is pretty much the most frequent culprit behind data loss.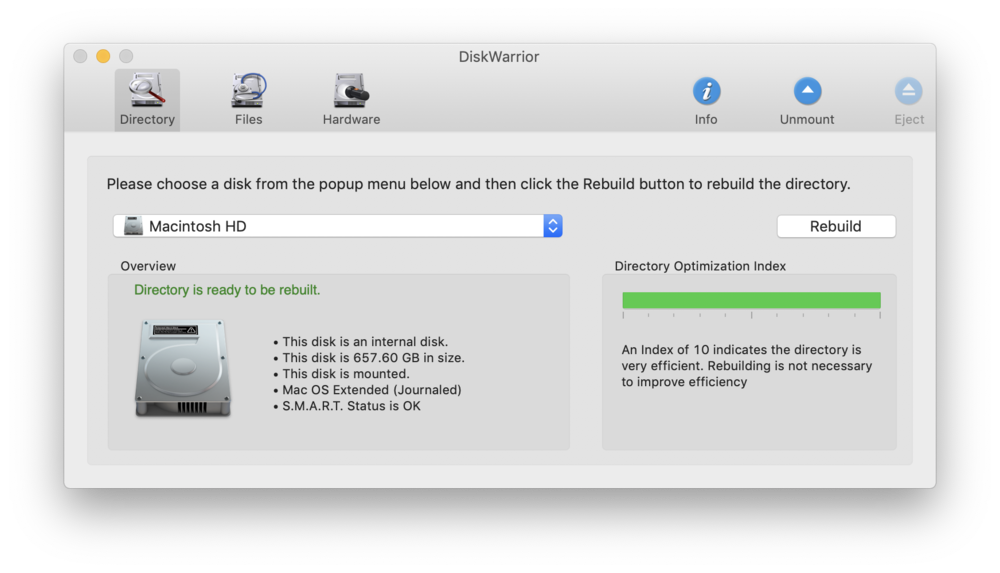 Overall, DiskWarrior is relatively a good tool but do the pros outweigh the cons? The simple answer is no. 
Exploring the Top 6 Alternatives to DiskWarrior Data Recovery
Here's a list of 6 alternatives you can use instead of DiskWarrior to recover lost data. The pros and cons along with an overview of each alternative will also be mentioned. Happy reading!
Disk Drill was developed by Cleverfiles. This software has a free version which is similar to the subscribed one in all aspects but one. The data recovery limit is set to 500MB in the free version. It is compatible with all devices, whether it is Mac or Windows.
💾 The interface of the software is easily understandable and even without a walk-through; you would be able to recover your files.
Here is a step-by-step process of recovering files with Disk Drill:
Download the software on your device by clicking here.

Data recovery for free
Your Companion for Deleted Files Recovery

Install Disk Drill and launch the application.

The first thing you will notice is a panel that will familiarize you with the basic features of Disk Drill. Click on Continue when you have finished reading.
The next step would be to select the drive from where you lost your data; you can look for it in the disk list. On the right side of the panel, select All Recovery Methods in order to ensure that the software scans all files optimally.
Click on Search for lost data at the bottom of the screen. Disk Drill will start recovering data and categorize it into five folders namely Pictures, Videos, Documents, Audios, and Archives. Now, you just have to wait!

When the scan is complete, click on Review Found Items and look for an eye icon next to the name of the file you want to retrieve. If you can see a preview of the file by clicking on the eye icon, the chances of getting that file back are 100%.

The tool provides its users with an option to recover every file that has been found by clicking on Recover All or choosing specific files to recover out of all. On the screen, you will be able to see the storage space recovered files will take up and the number of files selected.
When you click on Recover, a pop-up will appear asking you to select a destination for the newfound files.
Make sure the destination you choose is not the one where it was stored earlier, this is recommended to ensure the files do not get lost again.

Once the destination is confirmed by the software, click on OK et voila! Your mission is complete. Go ahead and sift through your files.
💯 Disk Drill is an extremely easy-to-use tool. It will only take up a few minutes of your time. The developers at Cleverfiles not only provide us with data recovery software but have also given us the option of adding another layer of protection against loss of data within that software.
Recovery Vault and Guaranteed Recovery are other great background services offered by Disk Drill. The latter will enable you to select a folder and the software will keep a copy of anything sent to it. The former keeps the reference data of everything sent to the recycle bin. What more could one ask for?
The main purpose of this software is to help recover lost partitions and/or make non-booting disks bootable, once again. These symptoms are often the result of faulty software or human mistakes such as deleting a file on accident. Now let us look at some of the pros and cons.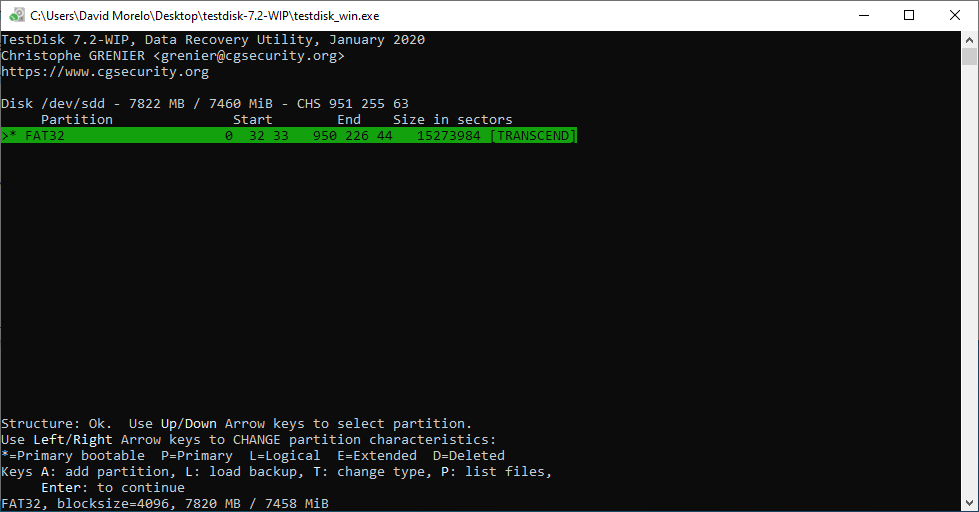 👍 What we like
Probably the best thing about Testdisk is that it is distributed to the public at zero cost.
Another selling point of this tool is that it is available for all users of Windows, Mac, Unix, and Linux. 
👎 Cons
Testdisk has just one drawback but perhaps it is the only one that matters most. The interface is not easily understood by amateurs. One needs to have sufficient knowledge of computers before being able to use the tool properly.
Third on our list is a data recovery software made specifically for users that operate Windows devices. Mac users can skip this review and move on to the next.
Recuva claims that it can recover almost any file type, even damaged and newly formatted ones.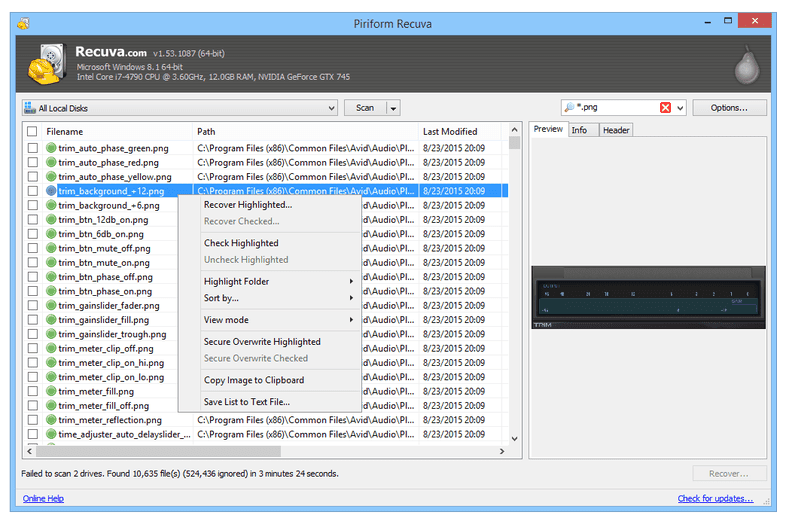 👍 What we like
The process starting from its download, ending with the recovery of files, and everything in between is as quick as lightning. 
The file size of Recuva is negligible at just 7MB. 
👎 Cons
Complicated UI: even for tech-savvy users.
Windows version only.
No official support is available with the free version.
4. Disk Genius
Disk Genius is a good option for personal use. It has a free version that gives you access to most of the features required to recover files in a personal capacity and for small businesses. Although, this tool is not available to Non-Windows users.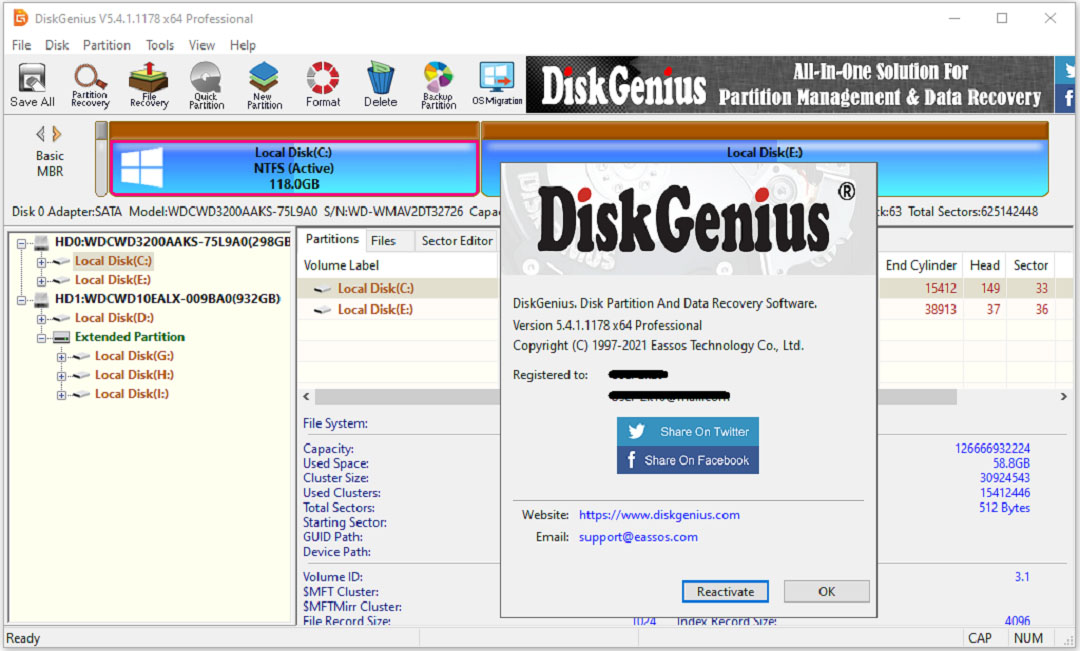 👍 What we like
1. Free version of this tool will give you considerable unrestricted access to most of its features.
2. Backup and restore features are available.
👎 Cons
Disk Genius is not for everybody. If you are looking for a data recovery tool for commercial purposes or if you need to recover a huge amount of data, look somewhere else.
Quite pricey as you will need to dish out $69.90 and $99.90 for the Disk Genius Standard and Disk Genius Pro, respectively.
Individual file recovery is slightly confusing.
With format recovery, deleted file recovery, partition recovery, and other data loss cases, EaseUS comes fourth in our list of alternatives for DiskWarrior. Arguably, Easeus offers more dexterity and features than DiskWarrior. Be it hard drives, removable drives, laptops or PCs, flash drives, memory cards, or other storage media, EaseUS will get your data back to you in time.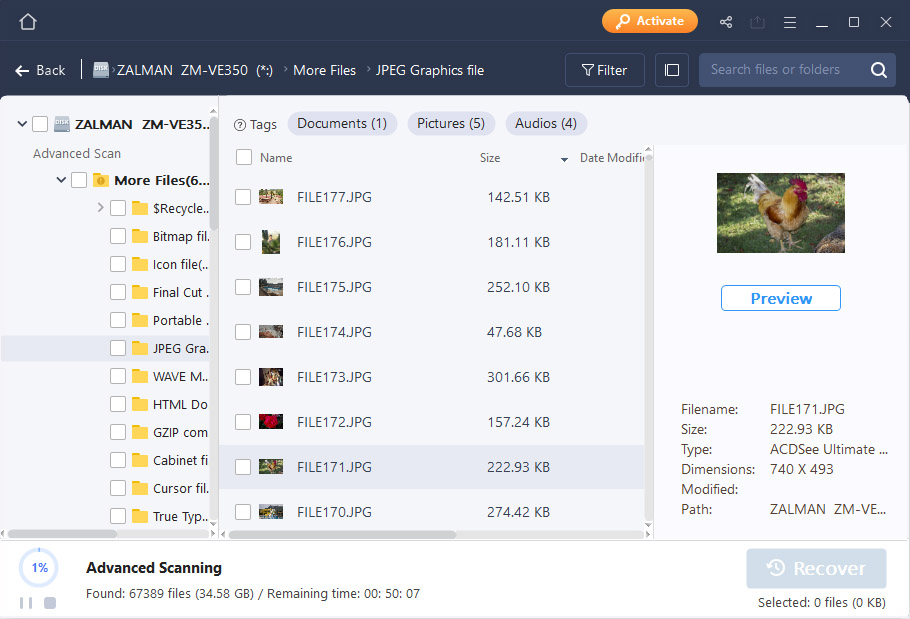 👍 What we like
One feature that makes any software easily popular is the ease of its use by a layman. EaseUS is staying true to its name in that regard. The tool has a simple interface that makes it an ideal choice for most users.
The developers added preview features that enable you to choose whether you want to recover the said file or not.
👎 Cons
Expensive.
Can't select a particular folder for scanning.
Wondershare released an updated version of this tool recently and it is a step up in the right direction. Now, it has a simpler design and quicker processing power. Included in the things you can recover with this tool are documents, photos, videos, audio files, messages and emails, archives, and much more.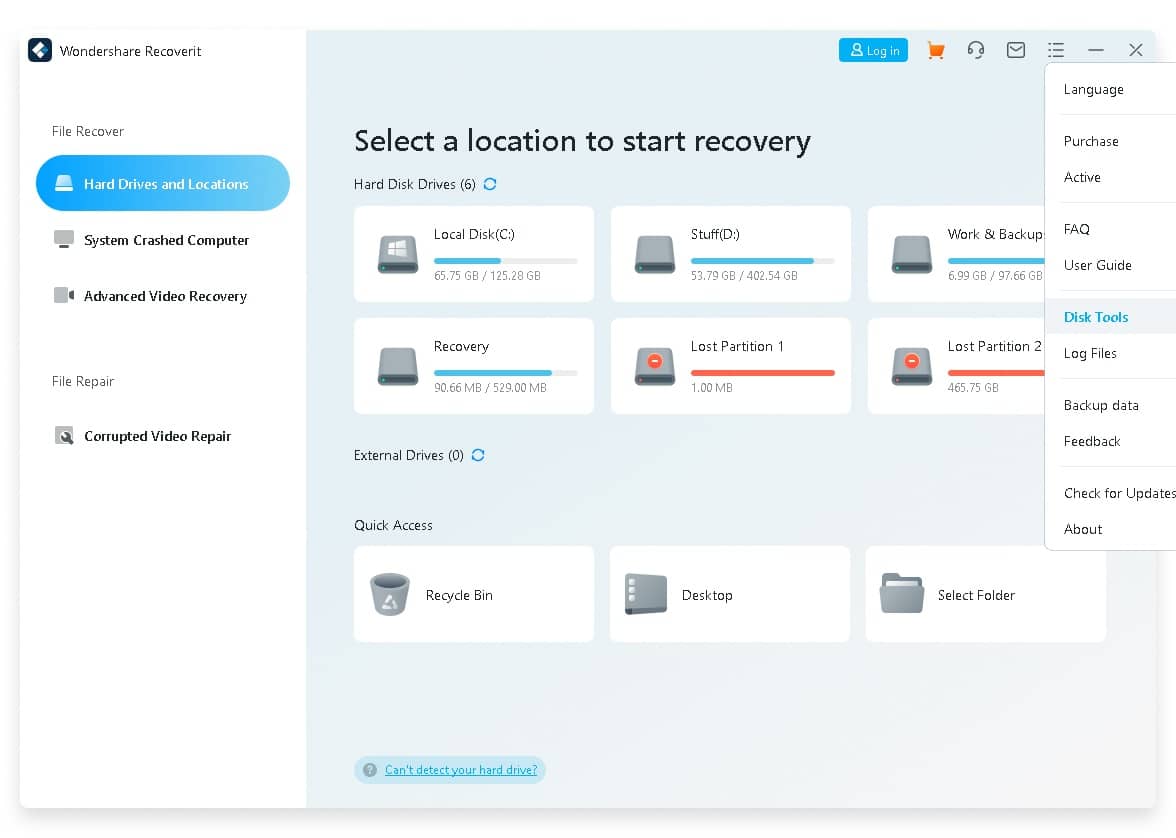 👍 What we like
Even in the worst-case scenario, Wondershare Recoverit will recover most/all of your data. From emptied recycle bins to accidental deletions; From disk formatting to system failure.
Unlike so many others on this list, Wondershare is available to the users of Mac products.
It also provides online tech support all night and day.
👎 Cons
You may want to exhaust all your options before giving this tool a try. Having it on your device will possibly decrease its speed and hence, lead to laggy system performance. No one wants a laptop or a smartphone that resembles the internet explorer.
Unlike Disk Drill, Wondershare does not have the option of previewing files before recovering them onto your device.
Final Verdict
You have 6 alternatives of DiskWarrior, in front of you, to choose from. Make sure to do plenty of research before investing your money in any of these or other data recovery tools. There have been cases of people getting scammed out of their money because they did not do their due diligence. Learn from those mistakes.
📝 While deciding on what is best for you, stop and think about what you need it for. Personal use? Commercial use? Do you need it for a few days or will it become a tool that is required often? Is it safe to use? Will your data be protected?
When you have an answer to all your questions, you will know which software is the best for you. If you are still unsure of which tool to download, take a look at Cleverfiles' How-to page. We have several articles on different data recovery software and much more.
FAQs

While DiskWarrior is a good data recovery tool for Mac users; it is still not available for Windows devices. Disk Drill serves both Mac and Windows users. The free version of Disk Drill lets you use most of its features. Although you can only recover data up to 500 MB, after that you will have to buy Disk Drill at a reasonable cost. Its rival, DiskWarrior is relatively more expensive.

There are a plethora of options available for use when one does not prefer DiskWarrior. Knowing what to look for is key to figuring out which alternative is best suited for your needs. Here are our top picks:
Disk Drill
Testdisk
Recuva
DiskGenius
EaseUS
Wondershare Recoverit
I, personally, have been using Disk Drill for a while now. I never even had to see a YouTube video to understand how it works, the developers at Cleverfiles made it accessible for all.