MicroSD cards and other types of memory cards are widely used to extend the capabilities of our mobile devices and digital cameras. They offer additional storage in a compact package and many devices are manufactured to make use of them to augment limited onboard space.
If you are in the habit of regularly using SDHC or SDXC cards, you may eventually be faced with a data loss situation. We are going to show you how to recover deleted files from an SD card on Mac computers.
Use an SD Card Recovery Software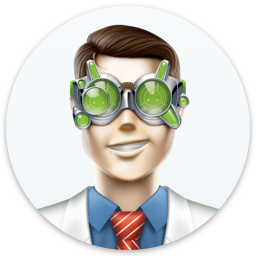 There are a number of options when choosing software that will recover photos from an SD card on your Mac. Some factors should be considered before making your choice.
I like the Disk Drill data recovery tool for several reasons. Among them are:
Powerful scanning algorithms to recreate and recover lost and deleted files;
User-friendly interface;
You can preview files to verify they are recoverable.
Disk Drill can recover files from any type of external storage that can be attached to your Mac including microSD cards, MMC cards, CompactFlash cards, and XD cards. The software takes advantage of the way most operating systems and devices perform file deletions.
How to Recover Deleted Files from an SD Card on Mac
When you instruct your computer or smartphone to delete a file, it is not physically removed from storage. Rather, the space it occupies is marked as available for use by the device or OS. Until that space is required for new photos or files, the deleted data is recoverable.
The scanning algorithms in Disk Drill interrogate the storage media and locate files that are no longer logically available but are still physically present on the SD card.
This fact makes it important that you stop using your memory card as soon as you realize that there are missing or deleted files on it. Using it will reduce the probability that the data recovery software will be able to save your data. Once it is overwritten by new files it will not be able to be restored.
To Recover Files from an SD Card on a Mac:
Download and Install Disk Drill
Download the free version to your computer and install it in the application folder.


Data recovery for free
Your Companion for Deleted Files Recovery

Connect an SD Card
Attach the SD card to your computer through its device or a card reader.
Launch the App
Fire up Disk Drill and select the SD card from the list provided by the software.
Scan the SD Card
Click the Recover button in the upper right of Disk Drill's window to initiate the scanning algorithms. You can filter on file type and other parameters to minimize the scanning time if you wish. Upon completion of the scan, you will be presented with a preview of the files that can be recovered.
Recover the Deleted Files
Upgrade to the Pro version of the software in order to recover the previewed files. Select a new storage location which will hold the recovered files. Do not use the original card as this may cause file corruption or overwrite the files you are trying to restore. Click the Recover button a second time and your files will be restored to your selected location.
The Causes of SD Card Data Loss
You might lose some photos or files on an SD card for a variety of reasons.
The portable nature of the storage media makes it easy to accidentally pick up the wrong card. It's very easy to accidentally delete a bunch of pictures only to discover that they were your only copies.
Inadvertently formatting a memory card is another way that you can lose some important photos. Again, the way the media is used increases the possibility that this may happen. Cards are formatted all the time to clear them for the next photoshoot. Formatting the wrong one is a reason you might need to use data recovery software.
How to Avoid Data Loss on a Mac
There are some ways you can protect yourself from data loss on your Mac.

Tip #1
The first is to make use of Time Machine and perform regular backups of your system. Keep the external drive that you use for these backups in a safe place.
Tip #2
Keeping your hard drive in good shape is another way to avoid data loss. If you experience problems with your drive, take preventative action and ensure that the disk is not beginning to physically fail. Replacing a drive is never fun, but it's better to do it before it fails, if possible.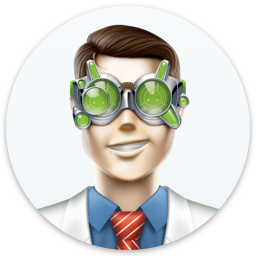 Tip #3
Disk Drill offers additional data protections with its Guaranteed Recovery and Recovery Vault features. You can take advantage of these methods with the free version of the software, and they can help you recover from accidentally deleted files.
---
A data loss event is never pleasant. If you discover you have lost files on an SD card there is a good chance you can get them back. Stop using the card, download Disk Drill, and follow the simple instructions. Good luck in your data recovery efforts!