As with all types of storage devices, the potential exists for unexpected data loss. Depending on what was stored on the device, the loss of this data can be disastrous. In this article, we are going to look at compact flash card recovery on Mac computers. The techniques we discuss will enable you to recover files from a formatted CF card or one that has experienced data loss due to human error or malware corruption.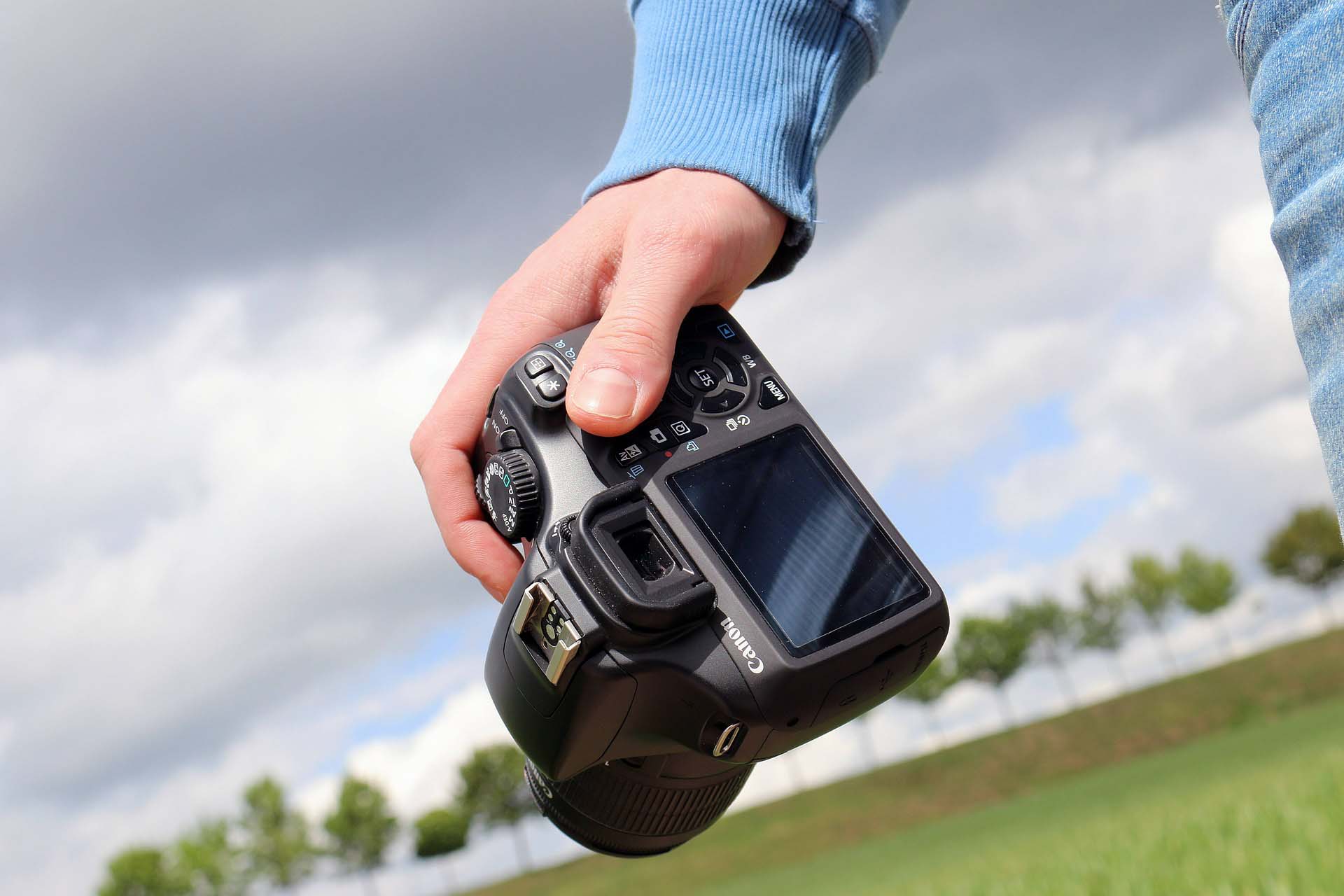 What is a Compact Flash Card?
Compact Flash (CF) cards are small devices used to expand the storage capabilities of digital cameras. They are physically larger than SD (Secure Digital) cards which have made them less popular for use with mobile devices such as smartphones. High-end cameras from manufacturers such as Nikon and Canon use CF cards as storage media due to their durability and speed.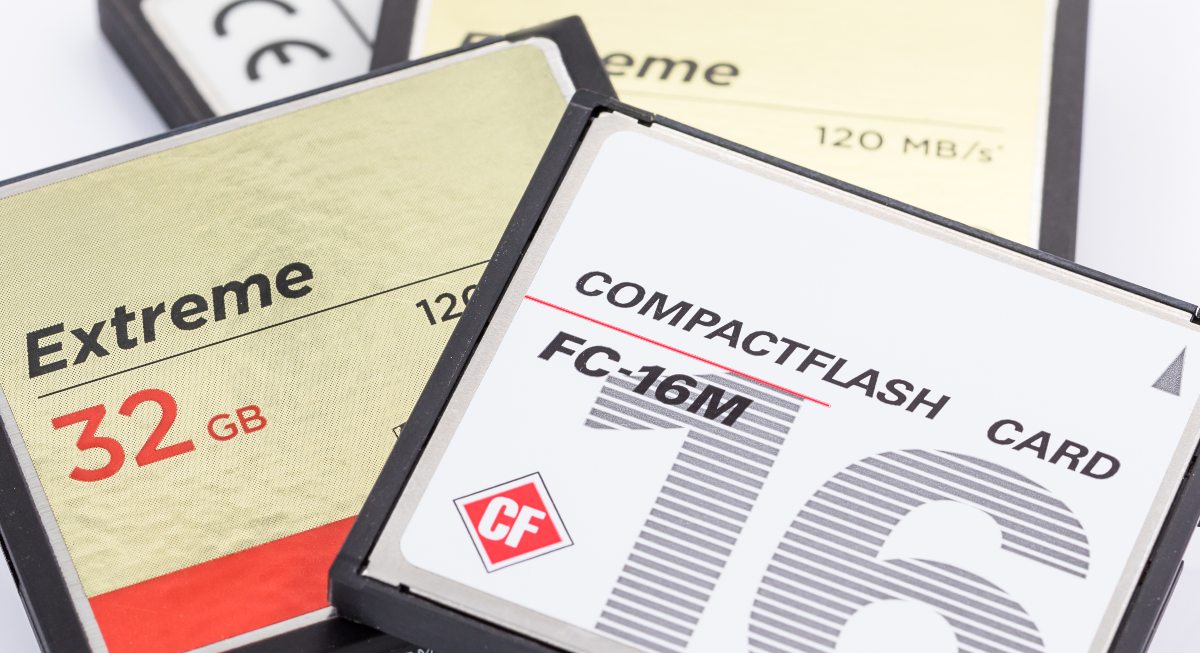 A CF card can hold up to 256 GB of data. That represents a lot of images or video files. Using storage cards with this type of capacity is very convenient as it eliminates the need to carry around a lot of storage devices. You can fit a large amount of information on a CF card. This means that a data loss situation can result in many valuable files being lost.
Why You Might Need CF Card Recovery for Mac
Multiple situations can result in files being accidentally lost or deleted from a CF card. Here are some of the most common reasons you will lose data on a memory card.
👨🏻‍💻 Human error
It's very easy to make a mistake when working with CF cards. If you don't know how to erase files on the CF card on your Mac, you may end up deleting more data than you originally intended.
Another issue that may be caused by inexperience or inattention is to inadvertently format the wrong card when preparing your CF cards for use. A simple mistaken click can seemingly delete all of your files at one time.
👾 Malware
Malware and computer viruses come in many different varieties. Most of them are destructive in some way, either deleting or attempting to steal users' data. Exposing your CF cards to malware or viruses risks the malicious programs deleting or corrupting your files. Corruption can cause the card to not be recognized by your Mac.
🔨 Physical damage
CF cards are sturdy but not indestructible. They can be physically damaged when inserting or removing them from their device or by being transported in your pocket. Excessive heat and humidity are never good for computer components and you should make it a point to keep your CF cards cool and dry.
💻 Logical damage
Your CF card can experience logical damage that corrupts its data by being removed before a write operation has been completed. Loss of power or power surges can also result in a corrupt CF card.
Compact Flash Recovery with Recovery Software
Losing the data on a SanDisk CF card can be devastating, but don't despair. You can recover data from a CF card on a Mac if it has not been overwritten by new information.
Data recovery software can restore deleted files from a CF card or any other type of disk-based storage device. This is because when the OS deletes a file, it is still physically present on the storage device until it is overwritten. The logical links to the data have been removed, but can often be restored with data recovery software.
IMPORTANT: Stop using the CF card that experienced data loss as soon as it is discovered to avoid overwriting or corrupting recoverable files. Continued use of the storage device risks overwriting the data, making it impossible to recover with any methods. For similar reasons, do not save the recovered data to the affected CF card. Use a different storage media for recovery to protect the lost data on the card.
Steps to recover deleted files from CF card on a Mac:
Download and install Disk Drill for Mac on your computer.
Connect the CF card to the machine through a card reader or by directly attaching the camera or mobile device.
Launch Disk Drill and select the CF card from the list of available devices.
Click the Search for lost data button to begin scanning the card for recoverable files.
Preview the list of found files and select those that you wish to recover.
Click the Recover button to complete the process.
Performing these steps allows the sophisticated scanning algorithms at the heart of Disk Drill to repair the logical links that were removed when files were deleted. The recovery software allows you to recover a formatted CF card on a Mac with just a few clicks.
Disk Drill supports recovering deleted files from CF cards, SD cards, and virtually any type of disk-based storage device. This includes USB drives, internal hard drives, and external hard drives. The first requirement when trying to repair a compact flash card on a Mac is that the operating system recognizes the storage media. CF cards from all manufacturers are supported for recovery with Disk Drill.
Recovery with Disk Drill enables you to restore files in over 300 different formats. All major file formats, as well as many less popular types of files, are supported. Here are just a few of the formats that can easily be recovered with Disk Drill:
Video: AVI, FLV, MP4, MPG, MOV, SWF, RM;
Audio: ASF, CDA, MP3, MPA, WAV;
Image: BMP, EMF, GPR, ICNS, JPG, TIFF;
Document: DOCX, EPUB, HTML, ICS, PAGES, PDF, XLS;
Archives: CAB, DMG, MBX, RAR, ZIP.
How to recover a CF Card with a Data Recovery Service
If you are unsuccessful in using data recovery software to restore your lost data, a data recovery service may be able to help you. The professionals at a recovery center have access to advanced software and hardware tools with which they will attempt to clone your card to recover its data.
Here's an overview of what to expect when contacting a data recovery service:
Contact the service center to obtain an initial consultation and shipping instructions.
Ship the CF card to the recovery center.
Upon their receipt of the device, you should be contacted by the center and be provided with an initial estimate of recovery costs. Reputable centers do not recover on a per-gigabyte basis and will not charge you at all if they cannot recover your data.
Technicians will clone your card and recover the data.
Your data will be returned to you on new media and your old device will be destroyed.
There are many data recovery centers out there from which to choose. We recommend CleverFiles Data Recovery Service as a reliable enterprise that will give you a fair price for CF file recovery. If a software solution is not sufficient to successfully perform a compact flash card recovery on a Mac, give this data recovery service a try.
How to Prevent Data Loss on a CF Card
Preventing data loss before it happens is the best way to protect the information on your CF cards. Here are some tips that may help minimize the chance that you lose data from a CF card.
Take care to not accidentally delete files from the card.
Think twice, and then think again before formatting a CF card.
Backup your data so the CF card does not contain the only copy of the data.
Label your CF cards to reduce the risk of accidentally formatting the wrong one.
Use antivirus software on all computers used to access the CF card.
Don't use the card in devices of computers that cannot be verified to be free of malware.
Keep cards in protective cases to avoid physical damage.
Store CF cards in a cool, dry place and keep them away from excessive heat or moisture.
Conclusion
Data loss affecting your CF cards can be a serious problem. It is certainly never a welcome situation, but when faced with unexpected data loss there are solutions. Make sure to stop using the card as soon as you discover there is an issue.
Doing so will give you the best chance to recover photos from a CF card on your Mac. Then, download the freeware version of Disk Drill which will show you what files can be recovered by the tool before you commit to purchasing the Pro version to recover the data. It's an easy and intuitive method of performing a CF card recovery for Mac.
FAQ