Is It Possible to Recover Deleted Photos from SD Card?
Most consumer point-and-shoot cameras and DSLRs make it very easy to format SD cards and delete individual photos & pictures. DSLRs, in particular, are designed with speed and efficiency in mind, meaning they don't place any roadblocks in the way of the user, and they, above everything else, don't second-guess what the user tells the camera to do.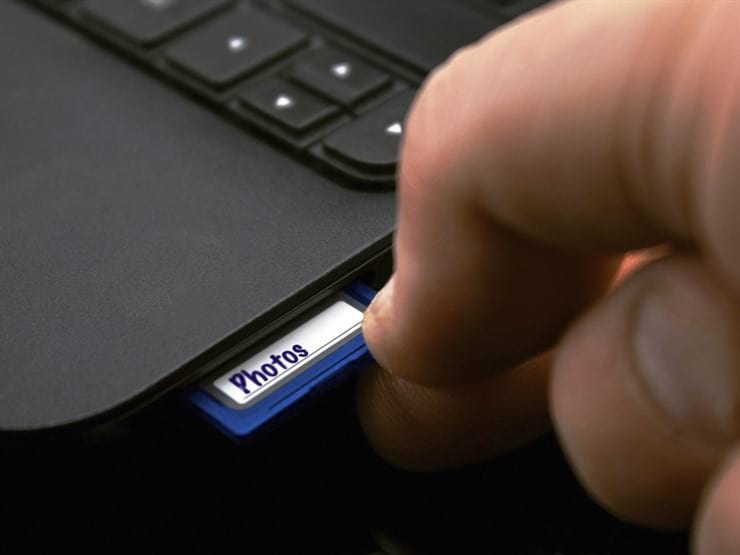 Disk Drill, renowned data recovery software used by large multinational corporations and individual home users alike.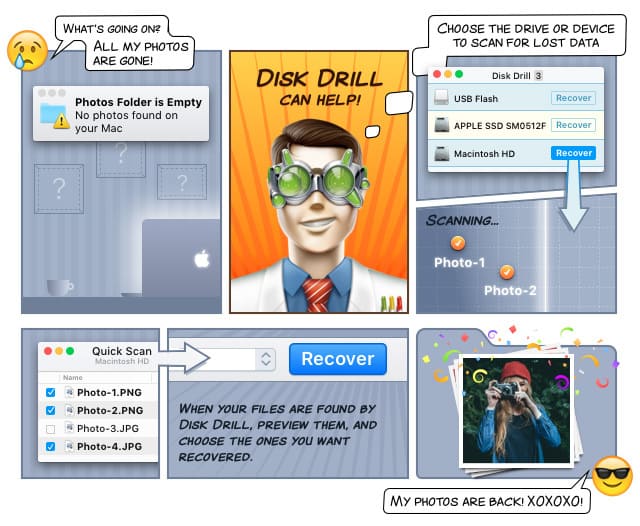 Data recovery for free
Your Companion for Deleted Files Recovery
Disk Drill loves to get its hands dirty and go through the hidden garbage pile on your SD card, hard drive, USB thumb drive, and many other storage devices. Just like you can take out a crumpled sheet of paper from a paper bin and, with a bit of persuasion, make it usable again, Disk Drill can recover all common and not-so-common pictures and photos from your SD card.
What You Need to Do
Download Disk Drill from its official website and install it on your Windows or Mac OS X computer. The installation process — just like the app itself — is self-explanatory, but should you run into any problems, there's a large knowledge-base on Disk Drill's website as well as helpful customer support.
Launch Disk Drill and let it scan your SD card. To do this, insert the affected SD card into your desktop computer or laptop. Disk Drill will automatically recognize it and display it on its main screen. The photo recovery process can take a few minutes until it finishes.
Select which pictures you would like Disk Drill to recover. Alternatively, select all found files and click on the Recover button. Disk Drill will restore your deleted images, saving your precious memories from disaster.