Free EaseUS Alternative for Data Recovery — Disk Drill
If you are a regular PC user, there might be some several instances whereby you've accidentally sent files to the Recycle Bin (or Trash for Mac users). Thankfully, you can open the trash or recycle bin to find and restore deleted files back to the hard drive. Problems come after you have emptied your trash and you urgently need the deleted files. Most people who encounter this situation, panic a lot, without knowing that their lost files can be recoverable with a simple data recovery program. EaseUS Data Recovery Wizard and Disk Drill software alternative can help you retrieve back your lost files with ease.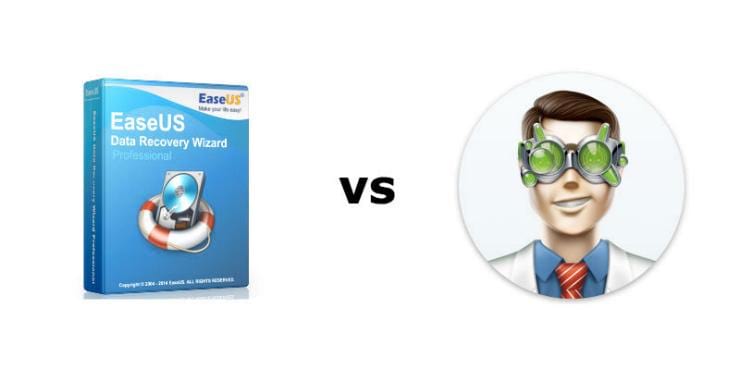 PCs that don't have backup and Sync systems for recovering lost files can use data recovery apps. When you empty your laptop or PC recycle bin, the files are not lost until the space which they occupied is overwritten with new data. There are very high chances of retrieving deleted data, but success diminishes if the PC is used for a long time after file deletion. (So if you discover that you have lost files, stop using your PC until you retrieve them back). Disk Drill and EaseUS Data Recovery Wizard free Alternative are one of the best data recovery tools you can have.
Nowadays, there are several data recovery applications that can be used to retrieve lost data on a PC. However, the success rate of every app defers, and it's up to you to know which software to use. Disk Drill has been tested on both Mac & Windows platforms and it's a good file recovery software that you can use.
How to recover lost files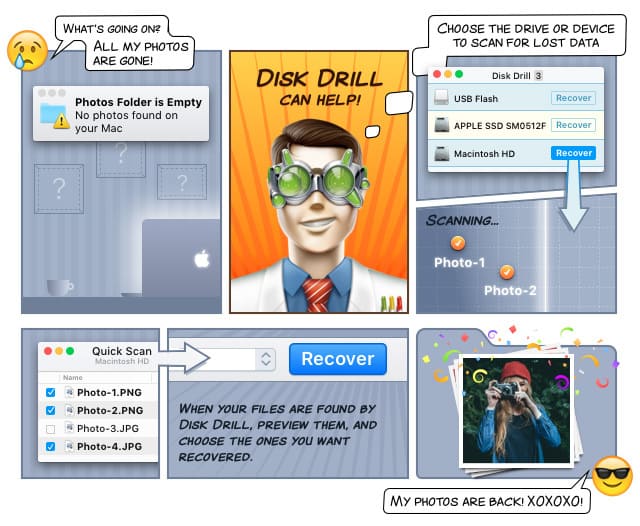 To recover lost files, you will need a data recovery program. For Windows and Mac users, there are plenty of programs that can be used such as EaseUS Data Recovery. One of the biggest problems that you might encounter is that if you install a data recovery app after you've lost your files, you will be overwriting the space by which the program is supposed to use in order to retrieve the lost files.
To avoid this, use a different computer to download Disk Drill (for Mac or Windows) and save it to a removable USB flash disk. Plug the drive to the computer that contains the lost files and run the software from the flash drive. When you do that, nothing gets overwritten to your PC drives, and you will have a higher success rate of retrieving all lost files. Most EaseUS data recovery reviews and Disk Drill reviews have proof that, it is possible to recover lost files on a drive that has not been overwritten with new data.
If you are looking for similar tools, you can try to use EaseUS data recovery software but try to refrain from using any pirated software. If you download a cracked version of Disk Drill, your computer will be vulnerable to viruses and harmful Trojans often found on Torrent sites. The only way that can keep your computer safe from malware infection is by downloading full versions of Disk Drill. EaseUS data recovery software alternatives and Disk Drill free version can be downloaded for free.

Data recovery for free
Your Companion for Deleted Files Recovery
Disk Drill supports Windows and Mac OS platform; the free version can be used with some few limitations, but if you want to unlock all features of data recovery, use the Pro version. Disk Drill free version and some other popular EaseUS Data recovery alternatives let you see all recoverable files before upgrading to the Pro version. Disk Drill can recover popular media files such as photos and videos. It's a good program for anyone that wants to retrieve small files and documents.
Why Use a Data Recovery App
While some other traditional file recovery methods might work, you might not be able to recover all deleted files unless you are a computer geek with vast programming skills. In fact, some of the old tricks of recovering deleted data will take you days and weeks while else a simple tool such as Disk Drill and EaseUS Data recovery alternatives will only take some few hours to retrieve all lost files on your PC. If your PC hard drive is divided into several partitions, you can try to use a data recovery program to recover files lost on specific drives.
Data recovery process may vary between different software, depending on the circumstances of files lost. If you have recently lost data, feel free to try other alternative data recovery apps. After downloading the free Disk Drill version, you can upgrade to the Pro version by purchasing original Serial key or registration code. You can always find coupon codes for Easeus data recovery software on the web. Genuine software users of Disk Drill and EaseUS Data recovery alternatives can access unlimited benefits from the vendor and intensive customer care support in case they encounter problems.