Over the course of time, most Windows users will experience a data loss event. This can happen for a number of reasons, many of which are out of your control. You might find that some files are missing after an application or operating system upgrade. Perhaps you are sorting through your photos and inadvertently delete a bunch of pictures. 
In the case of unexplained missing files or if you have emptied your Recycle Bin before discovering that you have lost some data, you need to use specialized data recovery software. Data recovery applications will scan your hard drive and attempt to restore files that have not yet been overwritten by the operating system.
EaseUS Data Recovery Software Review
EaseUS Data Recovery offers the user a simple way to recover from a variety of data loss scenarios. It is supported on all the newest versions of Windows & macOS and can be used to recover just about any type of deleted file. Retrieve lost files from an emptied Recycle Bin by employing the deep scanning capabilities of this application.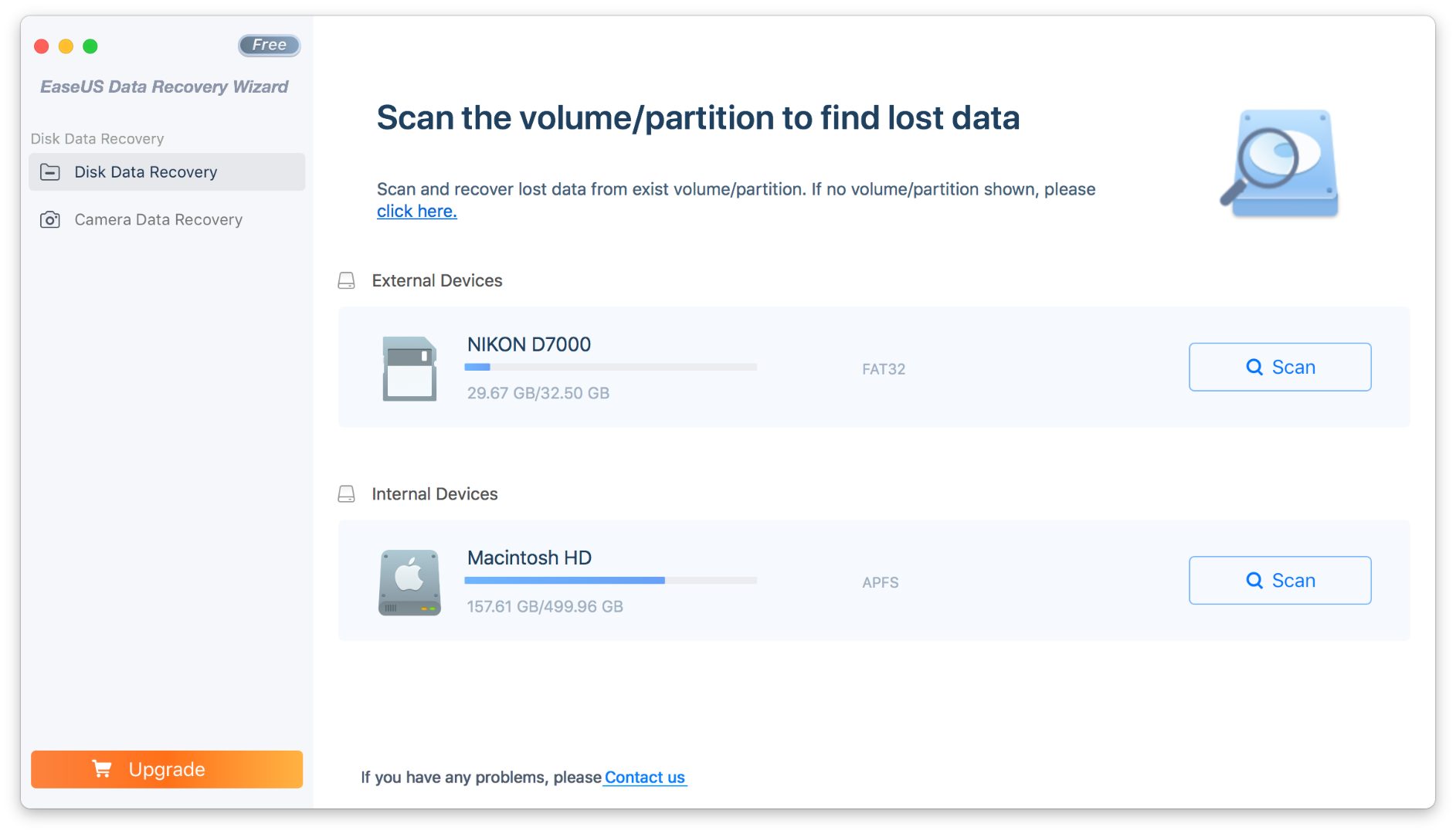 This powerful data recovery tool can help you restore data from formatted drives or lost partitions as well as from damaged storage media. The software provides a 3-step wizard to simplify the recovery process.
👍 Easeus Data Recovery Features:
You can use EaseUS Data Recovery to create a bootable USB drive that allows you to reboot your computer in the event of a system crash.
All file systems that you will find on a Windows machine are supported as a wide variety of external storage devices and media.
Flexible filters allow you to restrict the scan to the desktop and Recycle Bin to locate deleted files quickly.
You can preview the files that can be recovered before performing the restore.
A free version is available with which you can test the program and restore up to 2GB of data.
👎 Cons:
Expensive Lifetime license ($149.95 per computer).
Mac version is not included in the price, you need an extra license.
Limited preview options.
Impossible to scan iOS and Android devices with Easeus Data Recovery Wizard.
Annoying pop-ups prompt you to upgrade.
5 Best Alternatives to EaseUS Data Recovery Software
The first alternative we will look at is Disk Drill data recovery software by CleverFiles. This comprehensive and feature-rich recovery tool has a number of additional features designed to help you maintain the health of your hard drive and the security of your data.
Here is a quick step-by-step guide that shows just how easy it is to recover deleted or lost data with Disk Drill:
Download and install the application. It is recommended that you perform this action using a different drive than the one with the missing files. This is to minimize the potential that Windows will accidentally overwrite the files you are trying to recover.

Data recovery for free
Your Companion for Deleted Files Recovery

Select the disk where the lost files were located and Click the 'Search for lost data' button to scan your drive.
Preview the files to be recovered and select those that you want to restore. The Basic version of Disk Drill allows you to recover up to 500MB of data for free before upgrading to the Pro version of the utility.
After selecting files you want to be recovered click the Recover button a second time and your files will be recovered. 
👍 What we like:
Disk Drill uses advanced scanning algorithms to recover files on damaged or overwritten storage devices.
You can perform a Quick Scan to recover data rapidly.
The Deep scanning technology will interrogate your disk on a sector-by-sector level and enable you to restore hard-to-locate files.
You can save the results of scans for later analysis and the tool allows you to pause a scan and resume it at a later time.
Disk Drill recognizes hundreds of file formats and can recover them from virtually any type of storage device. It's an excellent data recovery and protection tool for the Windows platform. Try the app for free and see what it can do for you and your system.
Disk Drill is also available for Mac OS X. Disk Drill for Mac supplies additional tools that can help protect your data and maximize the capacity of your storage devices. You can also protect your files from accidental deletion by using the free Recovery Vault and Guaranteed Recovery features. Making use of Disk Drill's duplicate finder will help simplify the process of recovering usable space on your hard drive. Disk monitoring to alert you of possible hardware problems is also included in the application.
---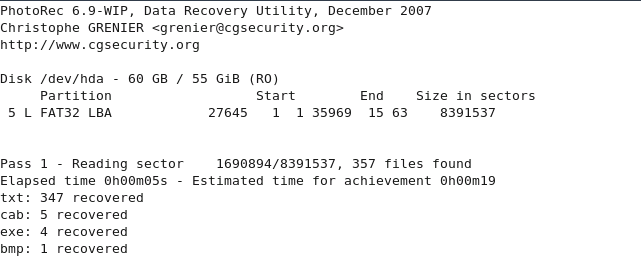 This freeware tool is distributed under the GNU General Public License and can perform data recovery functions on any type of file system including Windows. The application ignores the file formatting and enacts recovery by addressing the underlying structure of the disk's data. Photorec is the file recovery part of a set of data recovery utilities. The companion application named TestDisk can be used to recover lost partitions and repair damaged storage media.
👍 What we like:
You are protected from accidentally overwriting files during the recovery process because PhotoRec only allows read-only access while performing the recovery.
Though the name indicates that the tool is useful for photo recovery, it actually can restore files in many different formats.
Memory cards, SD cards, digital cameras, and external hard drives are just some of the devices that PhotoRec supports.
👎 Cons:
A minor drawback to the app is its lack of an intuitive user interface and it may be difficult to find the support you need from this freeware tool.
---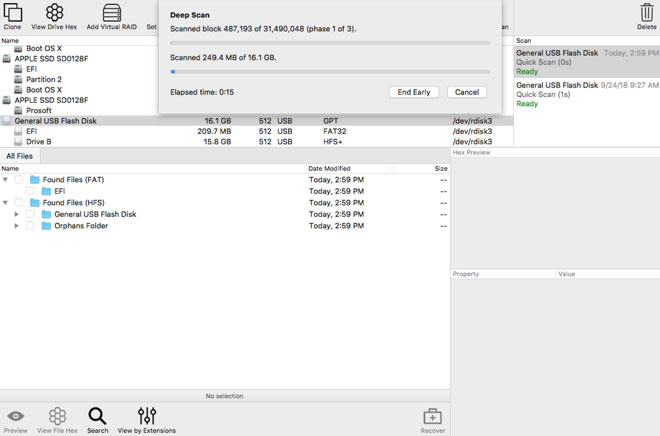 You can use this professional data recovery tool on Windows 7 up through the latest versions of the OS. Over 100 different file formats can be identified and recovered from your machine's main drive or a wide variety of external storage devices.
👍 What we like:
When performing large recoveries you can save space by instructing the program to exclude duplicate files.
There are multiple filtering and search options that will simplify and speed up the recovery process.
A nice feature of this product is the ability to send email notifications from within the app regarding the status of current or completed scans.
It is designed for the general computer user and lets you preview the files to be recovered before proceeding with the restore.
A free demo allows you to try to software and see if it's right for you.
👎 Cons:
It is more expensive than other data recovery solutions.
---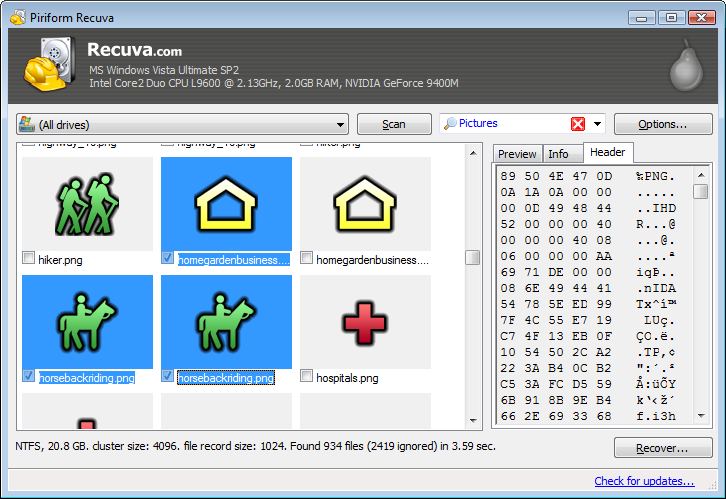 Another free option for Windows users facing a data loss situation is Recuva. It can recover files from damaged disks and formatted drives as well as accidentally deleted files that are no longer in the Recycle Bin.
If your drive is experiencing problems and you need to scavenge for damaged files, you will want to use the professional version and recover from a disk image to protect the original data.
This easy-to-use tool can help any Windows user recover from lost or deleted files.
👍 What we like:
The tool is available in both a free and paid version so you can test it out before making a financial investment.
The software includes a wizard that guides users in making choices regarding the recovery process.
There are quick and deep scanning modes to ensure that all data that can be recovered is found by the application.
The free version is adequate for recovering accidentally deleted files.
👎 Cons:
No updates since 2016, does not work properly with Windows 10
---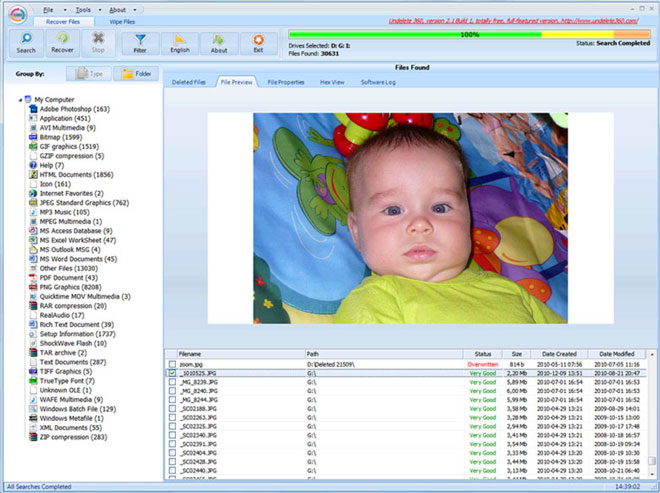 Here is another freeware data recovery tool for Windows that can help you recover from data loss due to an accident, virus attack, or hard drive failure.
👍 What we like:
The app supports both file-level and folder-level recovery and can be used on memory cards, flash drives, and many other electronic storage devices.
👎 Cons:
It does not offer the extended features of some of the other products but is suitable for simple file recoveries.
---
As you can see, there are a number of options in data recovery software. We like the advanced features that Disk Drill provides to protect your data as well as recover it. Don't despair when you realize that you have files missing from your computer. Reach out for a data recovery tool and get your data back where it belongs.