The subject of this article is the dreaded topic of bad hard drives and other storage devices, such as SD cards and USB flash drives. It's unfortunate when a hard drive goes bad, but there's no reason to cry over spilled milk. The important thing is to know what to do to minimize the damage and get your data back. It's also important to know what you should never do with a bad hard drive unless you want to risk serious technical issues down the road.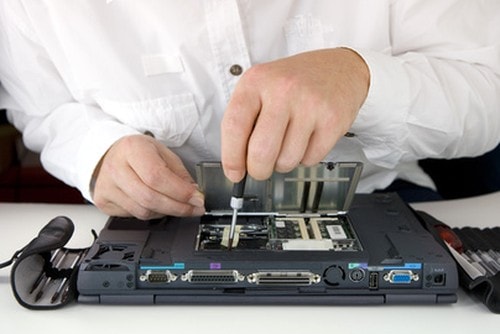 Don'ts
Never used a damaged or faulty storage medium more than you have to. It sounds obvious, but, in reality, we as people love to procrastinate on things that are unpleasant to deal with, such as purchasing a new hard drive or SD card when the old one starts showing early signs of failure. However, by postponing the replacement of your storage device, you increase the chance of it failing catastrophically each time you use it. When that happens, there's often little you can do.
Don't forget to back up your files. As life coaches like to say, there's something positive about every negative thing that happens to us. When your USB flash drive suddenly disconnects from your computer or your operating system starts to insist on checking your SD card, it may be a blessing in disguise. These early warning signs give you a chance to properly back up your files, if you haven't done so already. We can probably all agree they are much better alternative to a sudden, irreparable failure.
Don't buy cheap storage devices. eBay is filled with SD cards, hard drives, and thumb drives that cost merely a fraction of their brand-name counterparts. They may seem like a great deal, but they rarely are. Manufacturers of these cheap storage devices often use discarded components that failed to pass strict quality-control requirements of renowned manufacturers. Unless you like playing with fire, avoid them at all cost.
Do's
Use cloud storage. For most regular users, cloud storage services represent the most reliable way how to protect themselves against data loss. Providers of these services are commonly located on the other side of the planet, and they use sophisticated backup systems at their storage facilities, resulting in multiple degrees of redundancy. Best of all, services such as Dropbox, Google Drive, and OneDrive have free plans with generous storage limits, which are more than enough for text documents.
Have a data recovery program ready for use. When your hard drive goes bad and you lose valuable files and documents, it's time to turn on your favorite data recovery software solution and recover everything back from the bad hard drive. We highly recommended Disk Drill for Windows and Mac OS X. The main advantages of Disk Drill are its ease of use, support for more than 200 file formats and all common storage devices, including iOS and Android smartphone and tablets.

Data recovery for free
Your Companion for Deleted Files Recovery