What is iPad?
An iPad is a tablet PC that runs on Apple's iOS. The 1st iPad was designed and developed by Apple in April 1993. Over the years there have been so many new models of iPads with the recent iPad model "iPad Pro" featuring 9.7 inch screen being the best designed tablet pc among most users. The device comes with a multi-touch screen and a virtual keyboard that creates an amazing user interface for iPad users.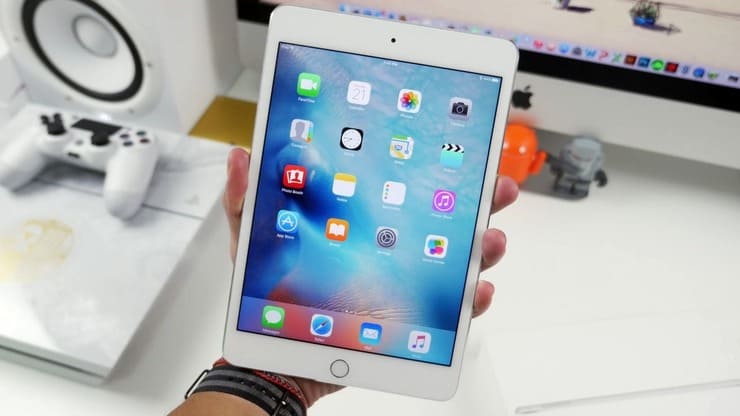 An iPad can perform most tasks done by smartphones. Some of the cool tasks include; taking photos, playing music, sending messages, web browsing & emailing, social networking, playing games, etc. iPads users can install all compatible apps from Apple's App Store. As of today, there are more than 470, 000 native apps that can successfully run on an iPad tablet PC.
Data loss on iPads
Data loss occurs in many ways on most iPad tablet PCs. The most frustrating and reoccurring problem that face most iPad users is accidental deletion of important data. Even though iPads are built in a way that they can backup data through an online encrypted system. Some users still find themselves stranded after losing all their photo files, videos, and messages through accidental deletion.
The good news is that data recovery on an iPad is very possible to some extent. If you have lost some files or important documents on your iPad, there are some few chances that you might be able to recover about 70% of deleted files. Disk Drill is a reliable data recovery app that can be used to restore back lost files and hidden or undeleted data on an iPad tablet PC.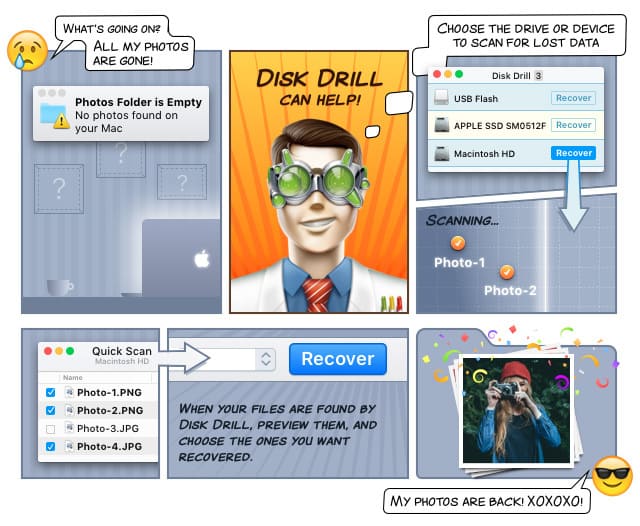 Data recovery for free
Your Companion for Deleted Files Recovery
Follow the below steps that illustrate how to recover deleted files on an iPad
To recover iPad files, you will need a Mac computer running one of Mac OS X since Disk Drill cannot run on iOS devices.
If you have a Mac PC with you, download Disk Drill for Mac and install the iPad recovery software to your PC.
Use a USB cable to connect your iPad tablet with your Mac PC. Ensure that your PC can access your iPad storage media as a mass storage device and then Launch Disk Drill iPad recovery software.
Disk Drill will display all drives and external storage media devices connected to your PC.
Locate your iPad tablet PC and click on the "Recovery" button that is at the far-end right side of your screen.
Disk Drill will start the scanning process that can take several minutes depending on the volume of your iPad storage drive.
When the scanning process is done, Disk Drill will display recoverable files on your screen. Use the custom search bar to look for all the files that you want to retrieve back if you are dealing with a large number of files.
Save all the files to your Mac PC hard drive and transfer them back later to your iPad tablet PC.