If there were awards for data recovery software's popularity, Tenorshare's offerings would be at the top for 2021. Most recent articles on data recovery ensure to include Tenorshare's solutions in their top 5. And when talking about smartphones and tablets, that's justified.
Tenorshare's apps get top marks for speed and achieve pretty good results on mobile devices. However, you have more options if you're on a desktop computer. Some of them are also better in some regards compared to Tenorshare's offerings.
So, let's see some of those alternatives for those who, for whatever reason, would prefer not to use Tenorshare's software.
Why Not Tenorshare Data Recovery?
Tenorshare is an established creator of data recovery solutions with decades of experience in the field. Despite also offering solutions for data recovery on computers, Tenorshare's products are more prevalent in the mobile space. That's justified since they provide a great combination of speed, results, a straightforward interface, and realistic prices.
One such example is Tenorshare's UltData solution, which keeps expanding in popularity. That's largely thanks to its top speed and effortless recovery process. However, that's for mobile devices.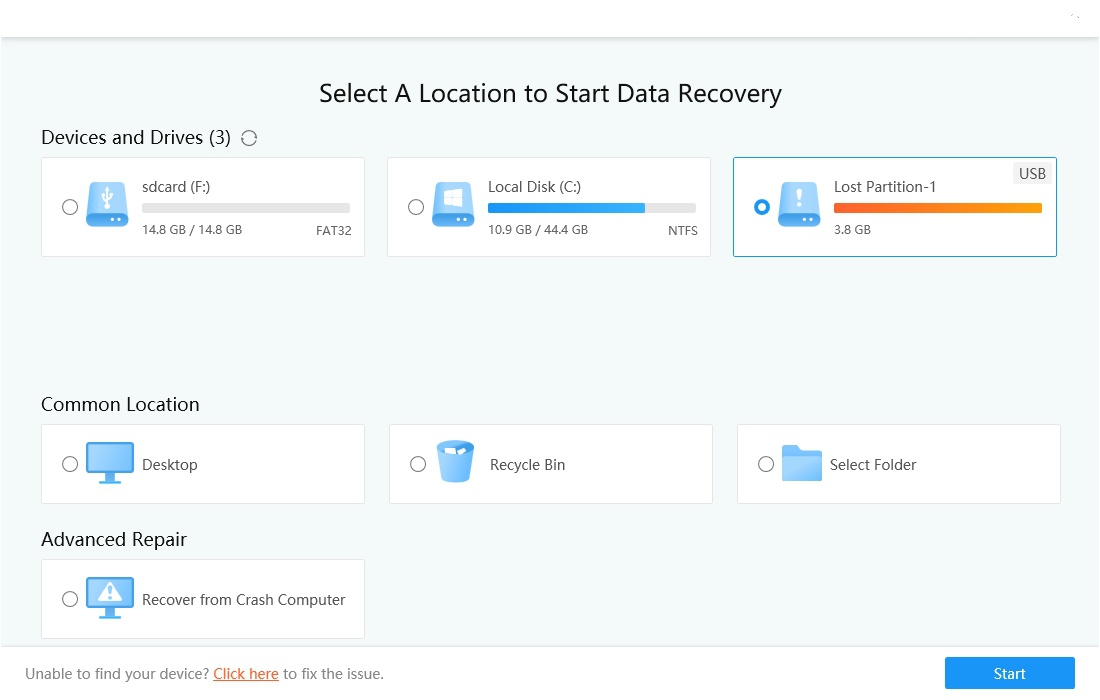 Unfortunately, Tenorshare's desktop offerings are good. "Unfortunately" because, in a world filled with stellar offerings that have evolved through decades of iterations, being merely "good" doesn't cut it anymore.
4DDiG, Tenorshare's offering for recovery on desktop PCs, took over 38 minutes (38:35) to locate 591 files on a 16GB SD Card. That was close to double the time needed by other desktop data recovery solutions that we tried.
Tenorshare's app didn't manage to find every single file of our data recovery test suite like other competitive products did. It allowed us to recover precisely zero files since you have to pay for that privilege. 4DDiG works as a demo of the full-priced product if you don't.
Still, this isn't an article about Tenorshare's recovery solution, but its alternatives. Thus, if you want to learn more about it, check out our extensive review of 4DDiG.
It's for those reasons that alternatives to Tenorshare's 4DDiG look much more enticing if you're on a PC. Read on to find which we believe are the best.
Best 5 Tenorshare Alternatives
If you're seeking alternatives to Tenorshare's 4DDiG, thankfully, you have many options. However, for this guide, we'll keep our attention on five of the best data recovery options, looking at the reasons that render them worthy alternatives than Tenorshare's 4DDiG.
🖥️ For this guide we'll see alternatives to Tenorshare's 4DDiG desktop solution, on Windows 10. If you're on mobile, you might prefer to look at our guides on how to recover deleted photos on Android, or, for Apple fans, 5 ways to recover deleted photos from an iPhone.
1. Disk Drill
We'll begin our list with the same app that usually finds its way to most of our data recovery "best of" lists, if not at their very top: Disk Drill.
You may find alternatives that complete a scan for lost data quicker than Disk Drill. Others might present a more extensive list of potentially recoverable files. Some might even have a more straightforward interface – although it doesn't get much easier than Disk Drill's GUI. And there are also more complex solutions for the power users among us.
However, every time we compare Disk Drill to its peers, we find it's the only contender to consistently prove "more than good" in all regards. It's speedy, it never failed to recover the files we expected it to, and it gets high marks for user-friendliness.
Disk Drill was almost two times quicker than Tenorshare's 4DDiG during our testing, locating all our files in 21 minutes and 40 seconds. It also allowed us to recover all of them since their total size was less than the free version's cap (at around 2GBs).
To recover your files with Disk Drill on Windows, download it from its official site, and install it like any other app. When the installation completes, run the app.

Data recovery for free
Your Companion for Deleted Files Recovery

Choose the device you want to scan for lost files from Disk Drill's Device/Disk list, which takes up most of its window. With the device selected, the "Search for lost data" button on the bottom right of the window will activate. Click on it to begin the scan process.
Disk Drill will run an initial scan for lost partitions. Then, it will start scanning the storage device to locate any potentially recoverable lost files. The more time you allow the scanning process to run, the more files it will locate. Ideally, it would be best if you let it finish. However, you can click on "Review found items" on the top-right to check everything Disk Drill has located before completing the scan. Note that the scanning process will keep running in the background if you go browsing the up-to-then found files. It stops only if you manually choose to do so or select and start recovering files Disk Drill already located.
Place a checkmark on the left of the files you want to recover. If you can't tell if you need them back purely based on their filename, double-click on them, or right-click and choose preview, to check them out before marking them for recovery. When you're happy with your selection, click on the newly-enabled "Recover" button on the bottom-left of the window.
Choose where you'd like to store the recovered files and follow Disk Drill's suggested next steps to get back your files. The program will inform you when the process completes.
You'll find the files you marked for recovery in the destination folder you chose.
Features:
Can recover more than 200 types of files.
Supports all major devices.
Easy-as-pie interface.
👍 Pros:
Great combination of speed with thorough results.
Useful extra features and tools.
Powerful but simple to use.
💾 Are you dealing with a RAW device like an SD Card instead of an accessible device where you "lost" some data? Then, check our more specialized article on how to recover files from a raw SD card.
2. R-Studio
R-Tools Technology Inc. created R-Studio for use by data recovery professionals. That was before they decided to redesign it into its more user-friendly current form, which almost everyone can use.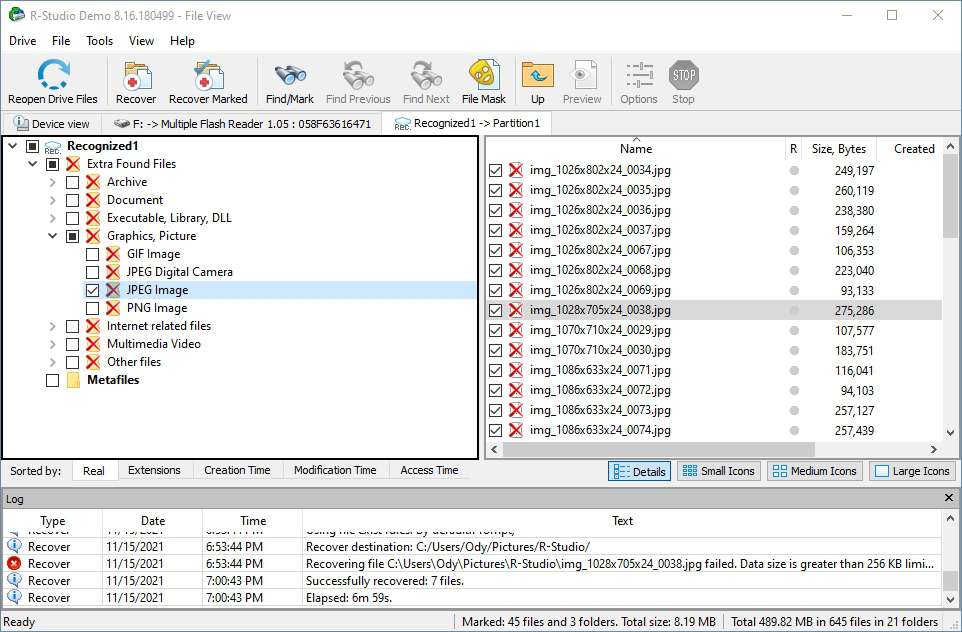 Still, R-Studio remains a program primarily aimed at advanced users. Despite offering thorough results and brimming with features, R-Studio is also more complex than its peers. Users who'd prefer a simple step-by-step approach would better look elsewhere.
It's also worth noting that its free version only works as a very limited demo. Thus, we didn't recover any of our files. Unfortunately, all of them were larger than 256KB, R-Studio free version's file limit.
Features:
Supports most major file systems and partitioning schemes used with Windows, Macs, and Linux
Supports recovery over network and Internet.
One of the few solutions with full support for RAID.
Allows the creation of backup images from volumes.
👍 Pros:
Produces thorough results.
Comes with many advanced features.
👎 Cons:
Convoluted interface.
Relatively slow scan process (but "normal" speeds during recovery).
Very limited free version.
3. Recuva
User-friendliness is Recuva's top priority, but also the primary reason it's considered one of the best data recovery solutions.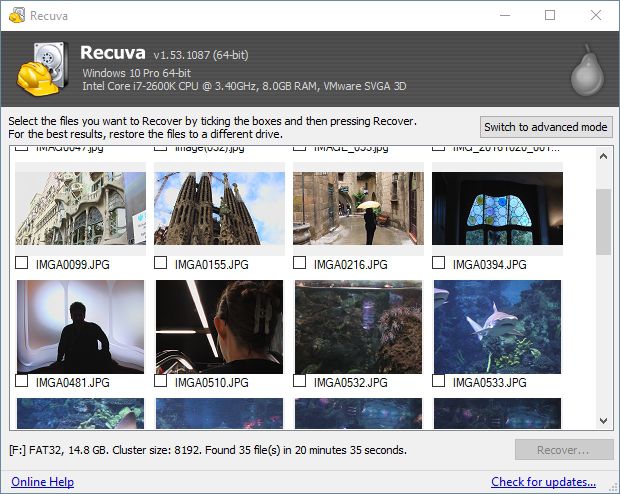 It's also quite fast, recovering almost all the files in our data recovery test suite in 20:29. "Almost" except for an ISO file, which, although "recovered", was garbled and unusable.
Features:
Can recover data from most types of storage devices.
"Deep" modes for recovery from damaged or reformatted disks.
Also able to securely delete files beyond recovery.
👍 Pros:
One of the easiest to use data recovery solutions.
Free version doesn't come with significant limitations.
👎 Cons:
Secure file deletion is useful, but some of its peers offer even more extra features.
Had a misstep (recovering a file in an unusable state) when recovering from our (artificially) damaged SD card.
4. EaseUS
If you seek one of the quickest data recovery solutions, EaseUS Data Recovery Wizard might fit the bill.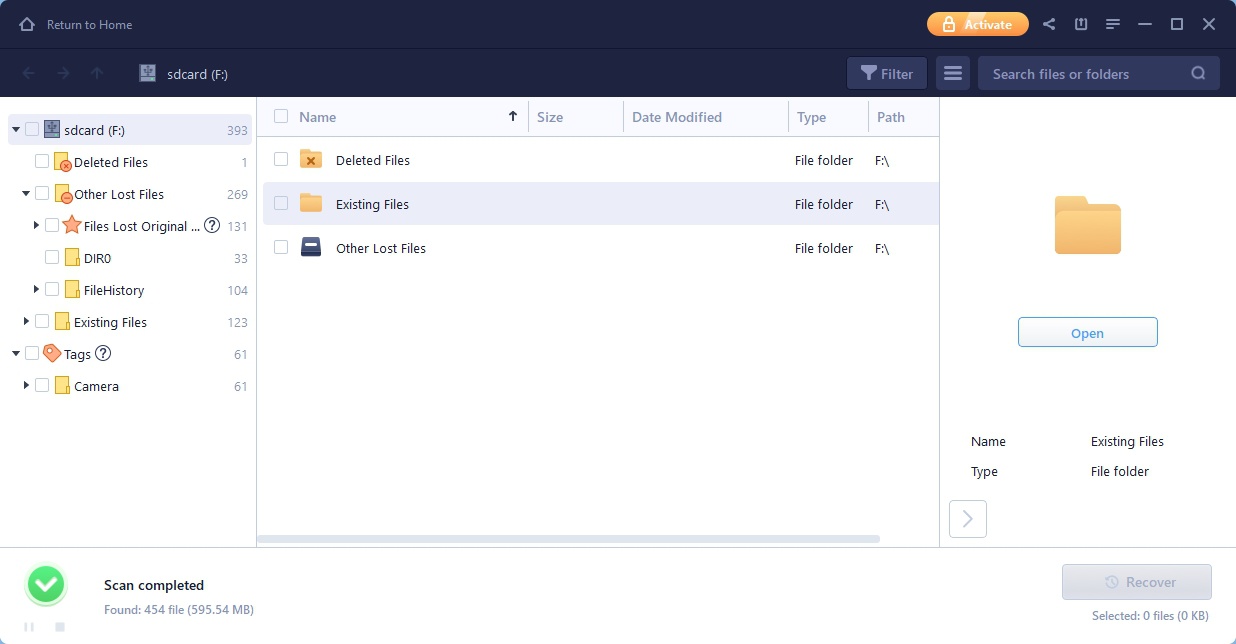 In our latest tests, EaseUS's solution managed to successfully locate all files in our data recovery testing suite in 18 minutes and 23 seconds. However, we can't vouch for its actual recovery chops, for the free trial version prompted us to purchase the app if we wanted to get our files back.
Features
Can recover deleted files or those you lost after an absent-minded format.
Supports recovery from RAW disks.
Can work with damaged (but still properly detected by the computer) storage devices.
Able to recover damaged photos.
👍 Pros:
👎 Cons:
Trial version only works as a demo, can't recover files.
More complex presentation of located files than its peers (some of our lost files appeared multiple times under different folders).
5. WonderShare RecoverIt
WonderShare's RecoverIt seems to have it all. Then, you unleash it on your damaged storage device, hoping for the best. The results?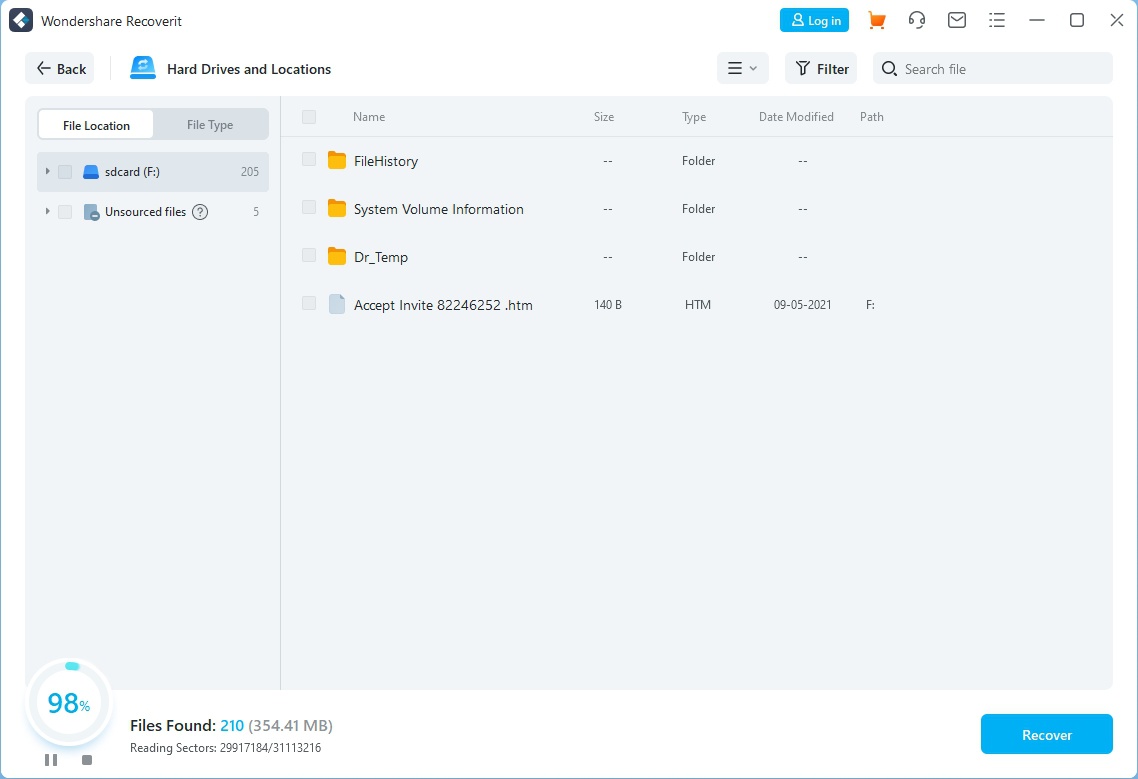 A speedy non-recovery of most of the files in our data recovery test suite. WonderShare's app missed some files, but it did it in a more than respectable 19:21 timeframe. Then, it brought back none, for the free version only works as a trial.
⚙️ We also didn't like how it has a "Disk Tools" option in its menu that, unlike what one would expect, doesn't lead to a piece of proprietary software by WonderShare. Instead, it launches Windows built-in Disk Management app.
Features
Supports an extended number of file formats.
Compatible with most major file systems and almost any storage device.
Offers advanced video recovery features.
👍 Pros:
Straightforward and nicely designed interface.
Can create bootable media that enable recovery from non-booting computers.
Can also repair corrupted video files.
👎 Cons:
Free version only works as a demo.
Suggests "to initialize a drive if it's not detected", but in some cases, this might lead to further data loss.
Conclusion
If you'd prefer to avoid Tenorshare's 4DDiG data recovery solution, as we saw, you have many alternatives to choose from. However, each comes with different pros and cons.
Some prioritize the user experience over results; others may be too slow for your liking but able to recover most of your files. And, unfortunately, a few only work as a taste of what you can get after you decide to open your wallet.
Still, depending on your preferences, they might not only be on par but even better than Tenorshare's 4DDiG data recovery solution.
FAQ
Both apps have the same target – recovering as much data as possible in a user-friendly way. However, Disk Drill and many of its peers prove better in some regards than Tenorshare's 4DDiG data recovery solution for desktop PCs. Depending on the option, they can recover more files, scan your storage devices in less time, come with useful extra tools, or have a better interface.
We believe the data recovery solutions listed above are your best alternative options to Tenorshare's 4DDiG. To recap in a simple list, they're (in alphabetical order):
Data Recovery Wizard
Disk Drill
Recoverit
Recuva
R-Studio