Today, we rely heavily on several forms of data. It could be pictures and media files or work documents, all data that require safe storage. Accidental deletion or file corruption can lead to unexpected data loss.
In such situations, data recovery software can be beneficial. Let's take a close look at the Tenorshare Data Recovery software in this review to help you understand the product. 
| | |
| --- | --- |
| Features | Availability |
| 🚄 Recovery Speed | Fast: While the disk scanning takes some time, the advantage is that one can preview files simultaneously. |
| 💻 Platforms | IOS, Android, Mac, Windows. |
| 🆓 Trials | A free trial is available for IOS and Android. Free download is available for Mac and Windows, but a license is required to recover files. |
| ☎ Support | Detailed product guides are available on the website. Moreover, they are available via email only. |
Main Recovery Features
Tenorshare is a software development company that has focused on designing data recovery and security systems. It has developed a lightweight data recovery software that retrieves data from various sources. Some of the main features of Tenorshare Data Recovery are:
File Recovery 
Tenorshare Data Recovery supports most devices. Tenorshare UltData is available for Android and iPhone Data Recovery, and Tenorshare 4DDiG is available for free on Windows and Mac.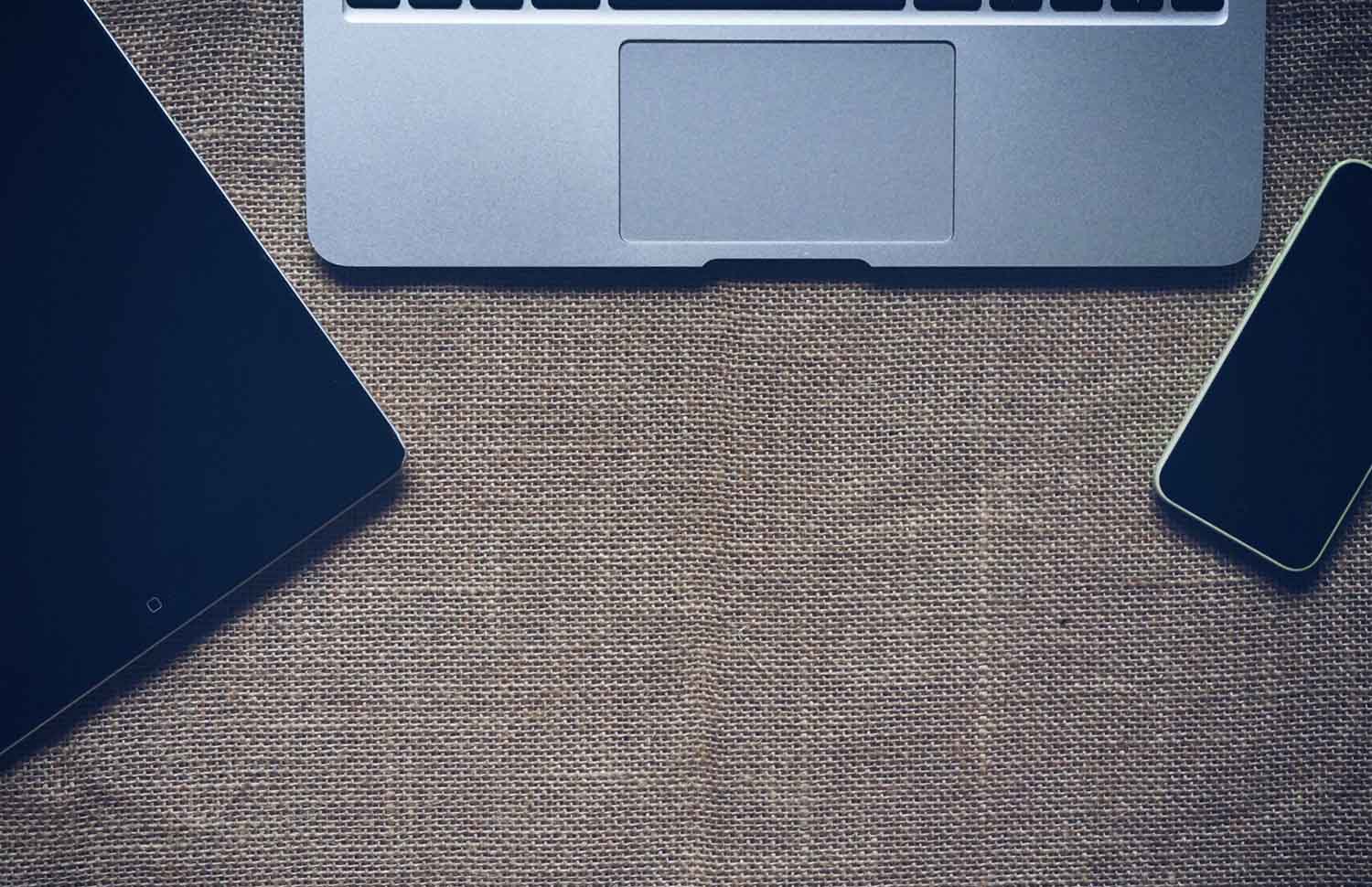 The software can recover compromised data such as corrupted files, files deleted due to everyday error or by accident, and virus-damaged files. Tenorshare supports external storage device recovery and can retrieve data from HDD or SSD, SD, USB, memory card, CD, DVD, etc.
File formats Supported 
Tenorshare can support a large number of file formats. These are:
Work documents – DOC/DOCX, XLS/XLSX, PPT/PPTX/, HTML/HTM, TXT, etc.
Photo formats – JPG/JPEG, PNG, RAW, SWF, SVG, MRW, CR2, and others.
Video formats – AVI, MP4, M4V, 3G2, WMV, MKV, ASF, SWF, etc.
Music/Audio formats – MP3, AIF/AIFF/, WAV, FLAC, OGG, etc.
RAR/ZIP – RAR, ZIP, BZ2, ISO, TAR, WIM, GZIP, and more.
Deep Scan
Tenorshare has a fast, effective method of scanning files. The software has two scanning options – Quick Scan and Deep Scan. While the quick mode is the default setting, you can go for the deep scan mode if your file isn't restored.
The deep scan feature has been a customer favorite. While it may take some time to find the chosen file, it does the job efficiently.
Cool Feature: Scanning might take longer (up to 3 hours) for large disks. However, Tenorshare gives users the advantage of previewing files during a scan.
How to Recover Data with Tenorshare
Recovering data from Tenorshare is a reasonably straightforward process. Moreover, a detailed guide is available on the website that describes the installation process. 
Let's run through the data recovery process for mac or windows and look at how Tenorshare works.
Download the Tenorshare 4DDiG software installation file from the Tenorshare website. Choose the file suitable for your system, install, and launch the application.
Once done, select the disk you want to recover the files from. This will initiate the data recovery process, and the scan will begin automatically.

During the scan, you can preview the files you wish to recover. The files are discoverable under the Tree View or the File View.
Once the scan is complete, a suggestion box will appear with the scanning result. If you cannot find the lost data, you can click on the Deep Scan option at the bottom.


Note – The Tenorshare free version does not allow users to recover lost data. While you can preview these files, they are recoverable only upon purchasing a license fee.

Please select the files for recovery. Now, click on the Recover button. If you are using the free version, a prompt will appear on the screen asking you to purchase a license.

This is how it would look on the pro version:


⚠️ Warning: When choosing files to retrieve, make sure the location and destination of the recovered file are not the same. Tenorshare will warn you regarding this to prevent further data corruption.
You can follow similar steps for Android and iPhone data recovery. The free trial that the Tenorshare UltData offers for phone devices allows a minimum number of recovery options. While the interface is slightly different, it is pretty straightforward.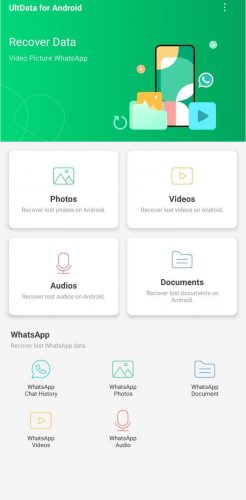 Overall, users have found that Tenorshare has a high recovery rate. Even the quality of the retrieved files remains close to the original. It is an efficient data recovery software that recovers lost data in multiple formats and various options. 
Interface and User Experience
One of the most noticeable features of Tenorshare is its elegantly designed user interface. It is easy to navigate and user-friendly. You don't require any specific skill-set or experience level to use the software. Moreover, there is a guide available on the Tenorshare website to help acquaint users with the interface.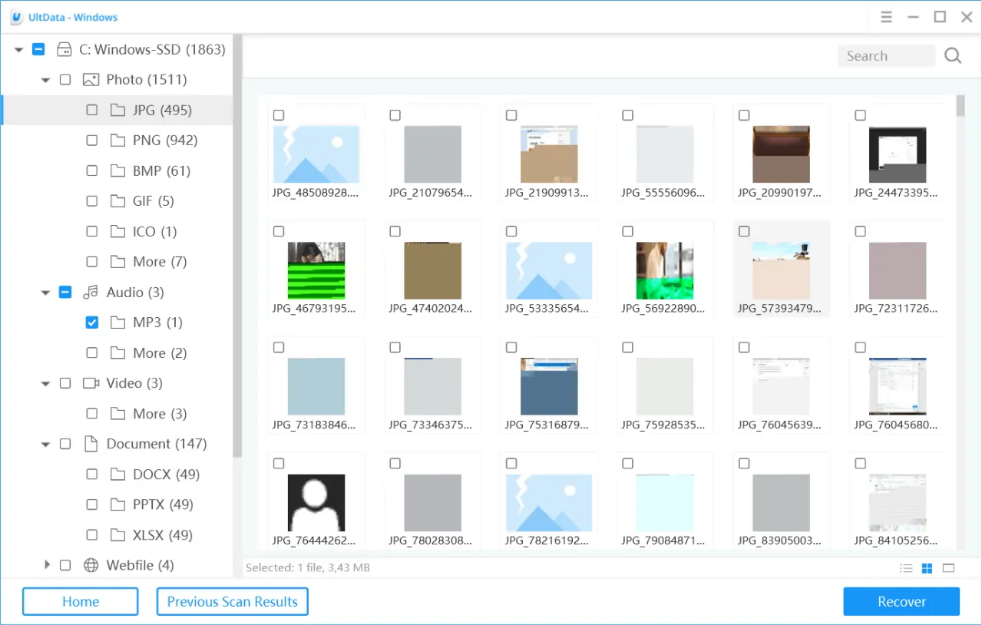 When you open the Tenorshare interface, it immediately offers the option to start scanning the drives. On the top left corner, the menu button drops down to give options such as language selection, help centers, guides, etc. Additionally, you can explore files manually or through the search bar.
Tenorshare is known to extend a positive user experience. While the interface is minimal and attractive, the entire data recovery process becomes easy to follow once you're familiar with it. 
Security and Privacy
The Tenorshare website explicitly mentions that they secure all personal information and data. It states that all data is processed under the General Data Protection Regulation (GDPR). However, there isn't any feature that would prevent further data loss or assure users of the secure deletion of their data. These complementary features could help in further elevating the product's value.
Additionally, the payment process for the paid versions is SSL-secured and protected by McAfee. The website also assures users that the payment server hosted by MyCommerce encrypts all personal information. All transactions are, thus, completely safe. 
Pricing and Plans
Tenorshare only allows data recovery after the purchase of a license fee. While they offer different data recovery plans for other platforms, there is an evident price difference between iPhone and Android and Mac and Windows. As a result, there's been some discontent among users. 
Windows Data Recovery Plan 
The Tenorshare windows plan offers three options for purchase. A one-month license is priced at $35.95, a one-year license for $39.95, and a lifetime license at $49.95. The narrow pricing range makes sense to go for the lifetime option even though it might be slightly more expensive. 
All plans available for Windows offer unlimited data recovery. However, only one license is available per user. Tenorshare also provides a 30-day money-back guarantee on every plan.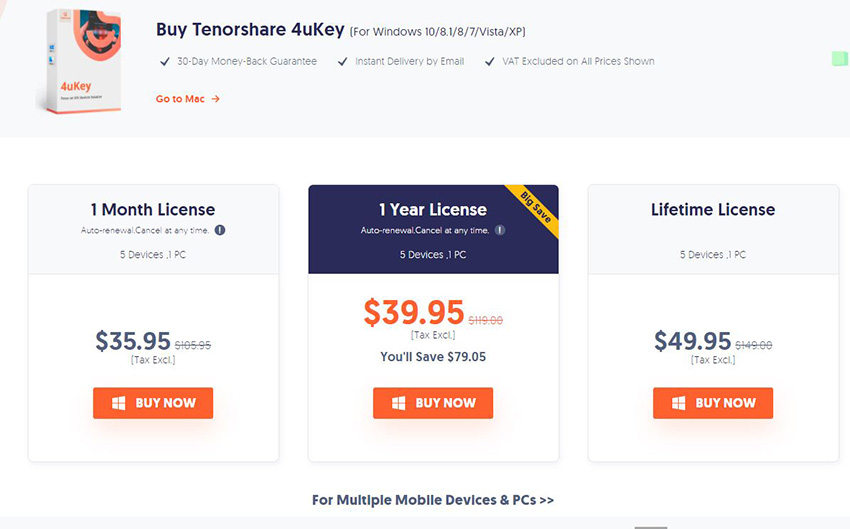 The data recovery market is flooded with several pristine players like Disk Drill, Recuva, EaseUS – to name a few. 
Mac Data Recovery Plan
The Tenorshare plans for Mac also offer the same options as on Windows but at a steeper price. The one-month license is priced at $55.95, the yearly license costs $59.95, and the lifetime plan is available for $69.95. 
The Mac Data Recovery Plans offer various free lifetime updates and a 30-day money-back guarantee. But it supports only 1 PC. In this case, it might be a good idea to go for an iPhone plan instead that works for 1-5 devices and 1 PC. 
If you're on a budget, consider looking out at the other alternatives out there. Disk Drill is offering a flat 50% on its award-winning data recovery software. Check it out!
iPhone Data Recovery Plan
The Tenorshare iPhone data recovery plans are priced similar to the paid versions for Mac. The plans are available for $45.95 a month, $49.95 for the yearly subscription, and $69.95 for the lifetime plan. 
All the plans can recover data from IOS, iTunes, and iCloud backups. They also support 1-5 phone devices and 1 PC. While these versions may be pricier, users have found Tenorshare to be one of the best software for iPhone data recovery.
A free trial is available for the Tenorshare Ultdata plans. 
Android Data Recovery Plan
Tenorshare's data recovery plans for Android are priced at $35.95 per month, $39.95 for a one-year license, and $49.95 for a lifetime subscription.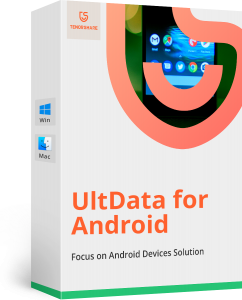 The plans support up to 5 android devices and 1 PC (with Windows 11/10/8.1/8/7/Vista/XP). While there is a free trial available, you can only preview files on the unpaid versions. So, purchasing one of the plans mentioned above is recommended to retrieve lost data. 
Support
The Tenorshare website has a dedicated Customer Support Centre under the support tab. They offer detailed product guides which can get you answers to most queries. If not, you can also refer to the Tenorshare FAQ page. It features information on product installation, any issues with registration codes, video tutorials, and fixing problems or bugs.
If the answer to your query is not found here, you can contact the Tenorshare support team. Once you submit an online form describing the issue, a ticket is created, and the website advises that an agent will get in touch within 24 hours on business days. 
Customers Reviews 
Lucas F. writes: 
"I was in need of a software to help me transition from Android to iOS, especially without any loss of data regarding WhatsApp, and their software was amazing: simple, elegant and with all the information needed given at the right time for any steps."
Mike on Software Suggest says: 
"Tenorshare Ultdata helped me find the lost photos because of the system upgrade. I recommend everyone to use this product when he needs it."
Fabian claims:
"Though it's really expensive for what it does, their Whatsapp transfer software did make it super easy to transfer all of my chat history from Android to iPhone. Their customer support was also extremely fast to answer."
Final Verdict with Pros VS Cons
What we like 👍:
Effective and lightweight tool.
Great user interface.
Quite versatile with a wide range of file compatibility.
Efficient deep scan feature.
Cons 👎:
Relatively expensive compared to other players.
Non-customizable scan options.
Very limited functionality in the free versions.
To summarise, the Tenorshare data recovery software might be worth a buy if you're looking for a simple data recovery software. It has several user-friendly features, advertises a high recovery, and seems to do the job well. 
FAQs