Pandora Data Recovery – the Things You Should Know
Have you ever been in the unpleasant situation in which you accidentally deleted some of your favorite photos off your Micro SD while browsing through the camera? Or even worse, have you ever formatted the entire thing by accident through your PC? It certainly pains to see how entire years worth of memories go to waste upon the single click of a button. And to wit – it hurts even more when it's an accident. The truth is that a lot of people tend to make mistakes of the kind, which is perfectly fine — after all mistakes do happen and there's nothing you can do about this.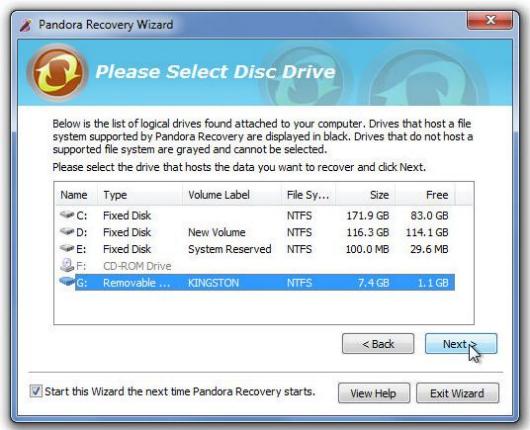 However, you can do a lot about getting all that precious information back. Regardless of whether you've accidentally deleted a file or formatted an entire directory, there are tools which might be able to help you out. When you delete a file on a NTFS or a FAT32 as well as on other file systems, you might be able to recover them as the file is not actually deleted. Only the reference to this particular information in the File Allocation Table is usually marked as deleted. To put this in simpler terms — there is a way out of this mess without a lot of additional hassle.
Nevertheless, in order to do so, you might want to search for the most appropriate tool. There are a few things that you might want to know about the recovery tools. First, there are both paid and free versions. Those which come for free, however, are usually going to be particularly limited. For instance, you wouldn't be able to perform a full scan or you wouldn't be able to recover more than a few megabytes and specifications of the kind. With this in mind, all of these restrictions are usually pulled out of the Pro versions which are usually free.
Pandora recovery software is going to help you out only if you've deleted a file from NTFS and FAT32 systems which means that if you use any other of filing system you wouldn't be able to use the tool. Furthermore, currently the tool does not support Mac or Linux. You can actually read on the Pandora Data Recovery official web page that Pandora recovery for Mac, Linux as well as any other non-Microsoft OS is not planned to be launched at the time. While it's true that the majority of users go with Microsoft OS, this is particularly limiting for other users and they'd have to look for alternatives.
Fortunately, the alternatives of Pandora Data Recoveryare already here. If you are a Mac user and you can't take advantage of the Pandora photo recovery, you can go ahead and take a look at Disk Drill. This is a completely comprehensive, easy to use and user friendly data recovery tool which is capable of launching a full blown recovery campaign on the majority of devices.

Data recovery for free
Your Companion for Deleted Files Recovery
Disk Drill is Absolutely Seamless to Use
The first thing that you are going to notice upon using the software is the fact that it is capable of recovering over 200 file types unlike the Pandora Data recovery. Furthermore, you can freely recover information from any internal and external sources such as USB Drives, Pen Drives, Micro SD, SSDs, HDDs and many more. These are just to name a few. The software also has a free trial that you can take a look at. Of course, it doesn't give access to all of the features and in order to get them you'd have to subscribe for the Pro version for the inconsiderable $89. However, the free trial version is going to show you exactly which files are recoverable after performing the scan which is also pretty great because you will at least know whether or not it's even worth investing in the tool. If the files you want are already destroyed or overwritten, there's nothing you can do to get them recovered.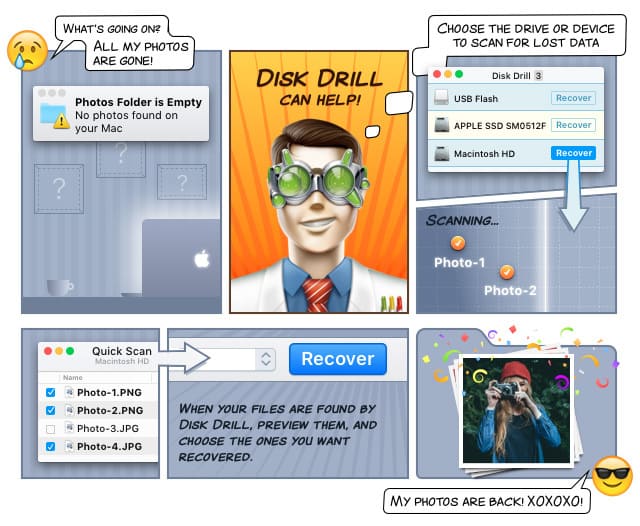 A Common Misconception
We would also like to point out something that a lot of people mistakenly believe. Now, in order for any data recovery software to work, regardless of whether you choose Pandora recovery or the far better Disk Drill, the file needs to have been saved and deleted afterwards. This is the definition of data loss. A lot of people wrongfully seek for solutions such as the Pandora recovery to recover work which hasn't even been saved yet. The most common example is when you write a 5000 word page on Word and you accidentally hit the "No" button when asked if you want to save your work. In this case, you haven't actually saved the data and therefore it can't be recovered. The only chance for you is if you have enabled the auto-save option on the software you are using but there's nothing Disk Drill or any other software of the kind could actually do for you.
It's also our obligation to advice you against using any kind of pirate software. To begin with – it's illegal. However, it's also particularly dangerous. These serial keys, key generators, cracks, registration codes and all other malicious offering on the internet – they are all discredited malware, spyware or any other form of virus out there. The only way to receive legitimate access to data recovery software is through the official web pages of any given software. With this in mind, regardless of whether you choose to use Pandora recovery or Disk Drill, the only way for you to legally acquire them is through their official websites. Doing otherwise is going to put your entire system in jeopardy and this could lead to you losing more information, pictures, videos and data than you already had before that. It's your own responsibility to take cautious in situations of the kind.