Have you ever inserted a USB stick into your PC or laptop, only to find it unreadable by your system? At that point, you might be wondering how to recover information from a broken flash drive? Before we answer that question, you should know there are a lot of reasons why this can happen, but there's generally one term applied to that unfortunate state your card has fallen prey to — RAW.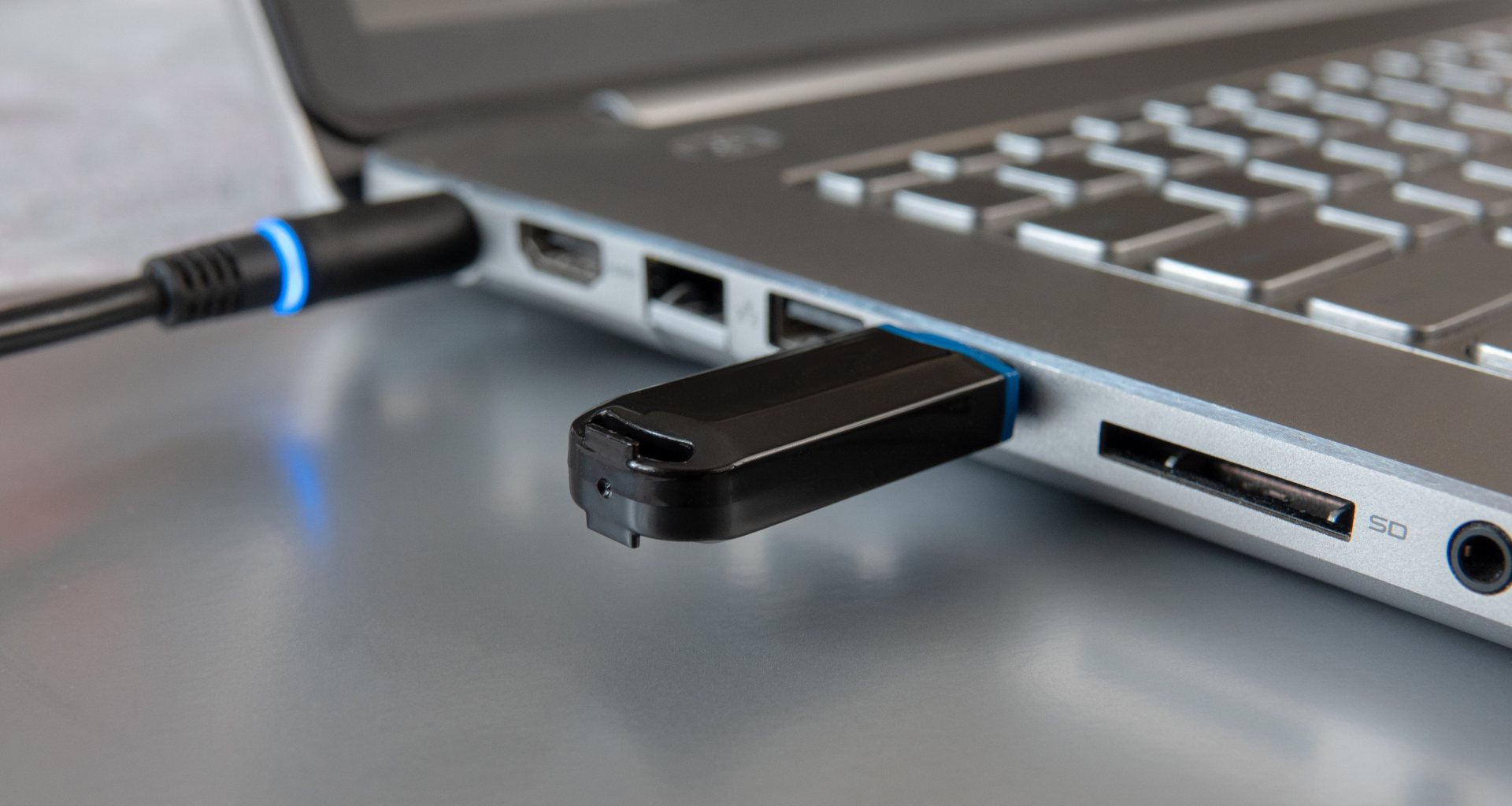 When a flash device is found as RAW, it means, for whatever reason, the file system is damaged. Fortunately, you have a few options that can lead you to recover that data from a damaged USB drive. Let's find out how we can take a RAW card/stick and recover any data found inside.
How a USB Stick Gets Damaged
There are a number of ways a USB stick can become damaged. One of the most common paths to an unreadable card is when it's been removed from a computer or laptop, without first safely ejecting the device. Do this once or twice, and you might be lucky. Continue removing a card/stick without properly ejecting it from the operating system and the chances of the file system being unreadable increase exponentially.
Other reasons why cards and sticks become damaged include:
Virus or malware.
Misoperation of the storage medium.
Formatting failure.
Hardware malfunction.
A power surge or outage.
Water damage.
Physical damage (bent or broken).
Clearly, there are a number of ways those cards and sticks can get damage. But how do you recover the data? Let's find out. First, let's look at methods for fixing a RAW USB device.
Different Solutions for Fixing RAW USB Drive
There are a number of ways to fix a RAW USB device. Some of those methods include the following:
How to Fix a RAW USB Drive
In order to fix a Raw USB drive, you must format it. In Windows, follow these steps:
Insert the USB device into the PC or laptop.
Open the file manager.
Right-click the entry for the RAW drive.
Click Format.
Select either FAT32 or NTFS from the File system drop-down.
Give the device a name (label).
Click Start.
How to Recover Files from a RAW Partition →
---
How to Fix an Unreadable USB Drive
Your USB drive might be unreadable, because of the assigned letter drive. To remedy this, insert the SD/USB device and change the drive letter by following these steps:
Press the Windows key + X key combination.
Click Disk Management.
Right-click on the USB stick entry.
Click "Change Drive Letter and Paths."
Click "Add".
Click the drop-down associated with Assign the following Drive letter.
Select the desired drive letter.
Click Ok to save the changes.
---
How to Fix a USB Drive Not Showing
If your USB device isn't showing up, you can fix this by inserting the USB device and creating a new volume on the device. Do by following these steps:
Press the Windows key + X key combination.
Click Disk Management.
Click the entry for the RAW device.
Right-click the Unallocated portion of the device in the bottom pane.
Click New Simple Volume.
Follow the user-friendly wizard.
How to Fix USB Flash Drive not Showing up on Mac →
---
How to Fix a Broken USB Port
If your USB port is not working you could try blowing canned air into the port to see if that solves the problem. If not, the port might have to be replaced (which means a trip to your local PC repair shop).

---
How to Fix an Undetected USB Drive
If your USB device requires the installation of special drivers, so it can be used by your operating system, you might need to re-install those drivers. For this you'll need to download the drivers from the device manufacturer and install them as you would any application.
---
How to Fix a Bent USB Device
If your USB port is bent or broken and you cannot manually repair it, you'll probably have to buy a new PC (if it's the PC port) or USB device (if it's the USB device that's bent or broken).
If your USB stick is bent, you can try to carefully bend it back into shape. Use caution with this method. If you apply too much force, you could snap the circuit board inside, rendering your data unrecoverable.
---
When All Else Fails
Data recovery specialists are remarkably adept at salvaging data, even from disks and devices that might seem too far gone for recovery. If you don't have anyone in your city who specializes in data recovery, you can also take the task to an online service. There are quite a few such services, such as the CleverFiles Data Recovery Center, that can help you recover data from a seemingly impossible situation.
How to Recover Data from a RAW USB Drive
If you're looking to know how to recover files from a broken flash drive, you've come to the right place. To recover data from a RAW USB device, you have options. One of the best options for broken flash drive data recovery is to make use of third-party software. One such tool is Disk Drill. Let's find out how to get files off a broken flash drive with this tool.
Step 1. Download and install Disk Drill USB data recovery tool.
Step 2. Insert the USB device into your PC or laptop.
Step 3. Open Disk Drill and click on the entry for the damaged or unrecognized USB device.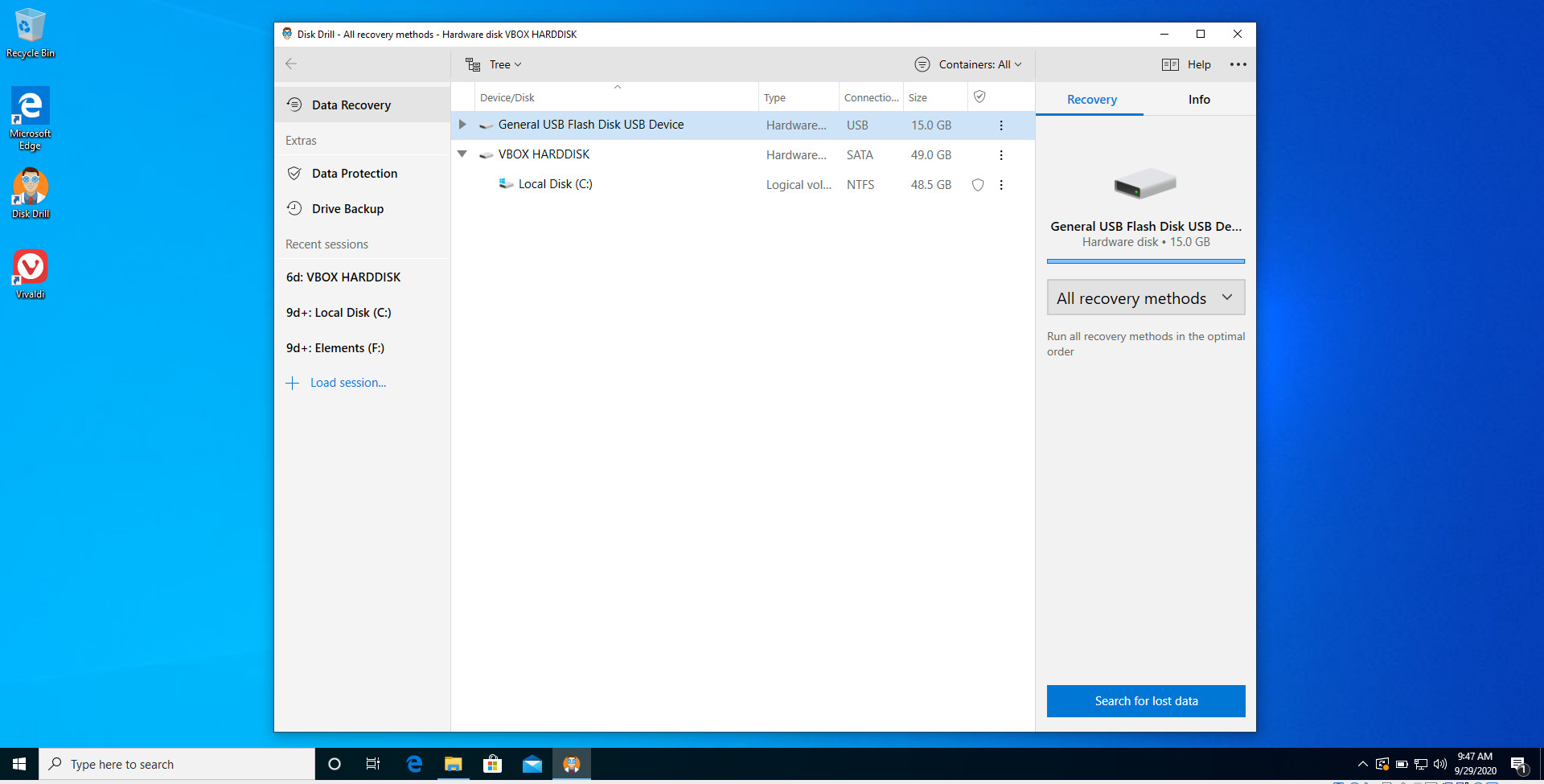 Step 4. Select All recovery methods from the drop-down on the right side of the window and click Search for lost data.
Step 5. Allow Disk Drill to run and finish the scan of the USB device. If you pause or stop the scan before completion, you reduce the chances of a complete data recovery. Depending on how large your drive is, how much data is/was on it, and the speed of your computer, this scan could take some time.
💡 NOTE: If the drive was accidentally reformatted, Disk Drill will first search for and recover a lost partition.
Step 6. When the scan completes, Disk Drill might offer the opportunity to find even more data. If you find Disk Drill didn't locate the number of files you expected to recover, click Scan entire disk and allow the tool to run a full scan of your USB device.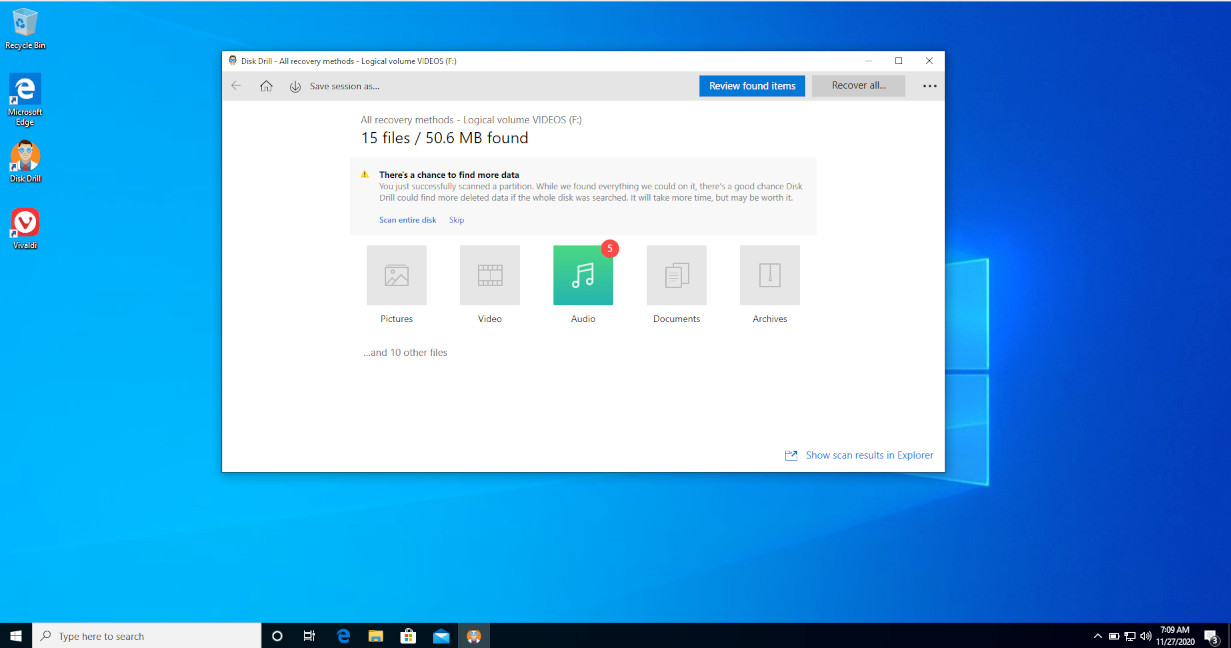 Step 7. When the scan completes, click Review found items.
Step 8. Expand each entry, under Found files, for all three types: Deep Scan, Found files, and Reconstructed, and Reconstructed. Keep expanding until you find the files you're looking for. Before you select each item to recover, right-click the item in question and select Preview (or hover over the file listing and click the eye icon). If you find the file preview appears as expected, go ahead and click the associated checkbox for that item. Continue previewing and selecting files until you have all of them checked.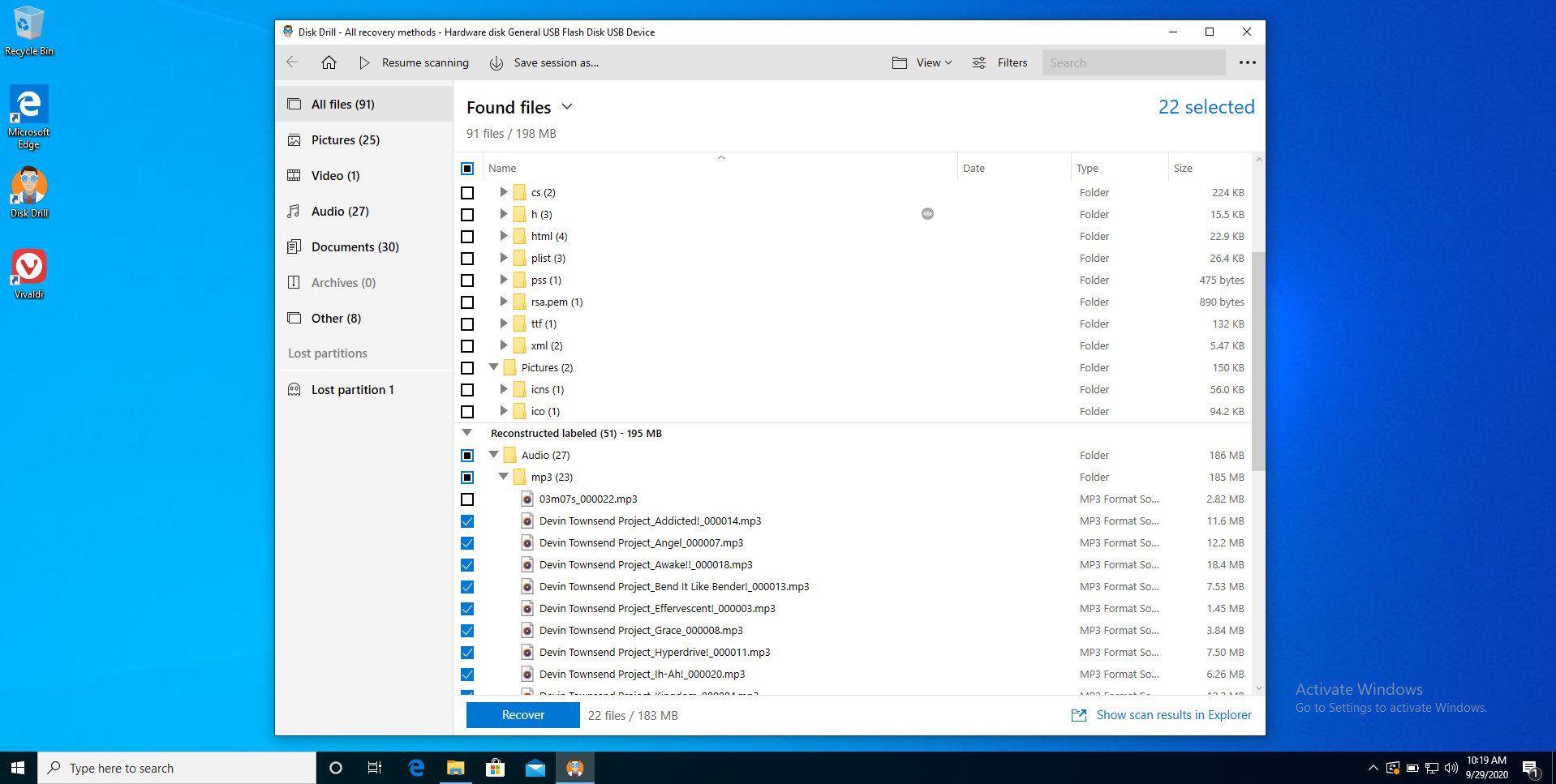 Step 9. Once all files are selected for recovery, click Recover.
Step 10. Select a location to house the recovered files. Do not select a destination that is the same drive as that which you are recovering from.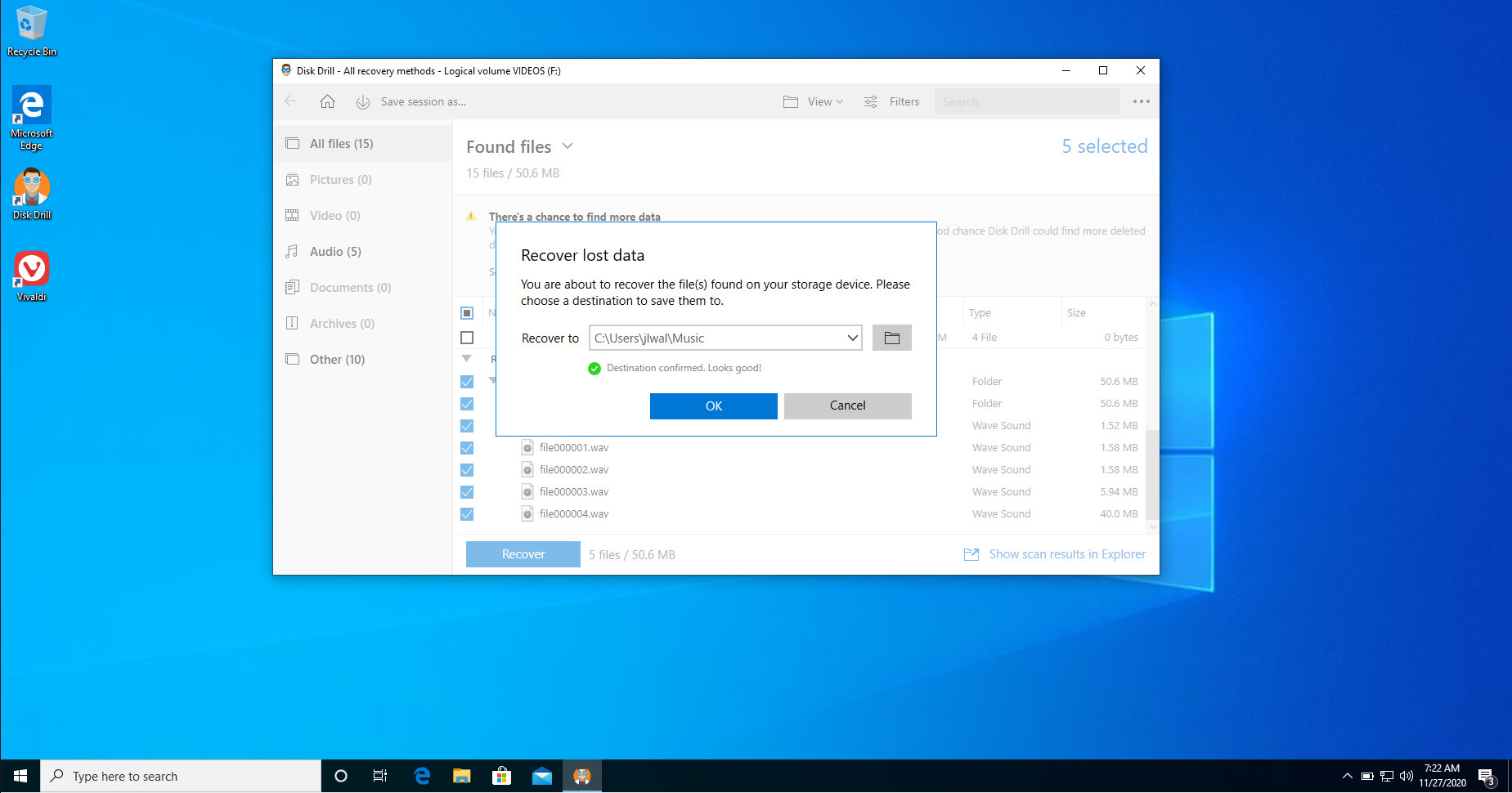 Step 11. Click OK and Disk Drill will recover the found files to the selected destination..
Congratulations, you've successfully recovered files from a broken or unreadable USB device.
How to Recover Data from a USB Drive on Mac →
Conclusion
If you've found that, no matter what you do, you cannot recover the files from that USB device, you're not completely out of options. If the data on that card or stick is irreplaceable, and you must get it back, you can also take that device to a person or company that specializes in data recovery.
FAQ